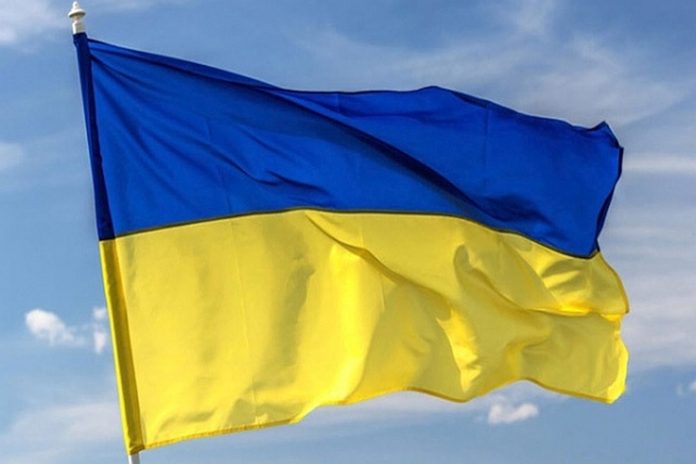 ★ The Sports Examiner: Chronicling the key competitive, economic and political forces shaping elite sport and the Olympic Movement.★
★ We need you! Our 29 donors have covered 66% of our summer fund-raising goal. Please help if you can. ★
★ To get The Sports Examiner by e-mail: sign up here! ★
≡ THE 5-RING CIRCUS ≡
1. Spain's late heroics beat Sweden, 2-1 in World Cup semi
2. Ukraine might compete in Paris with Russian neutrals (maybe)
3. European Parliament group suggests Paris athlete declaration
4. Switzerland proposes national Olympic Winter Games
5. San Diego picked for 2025 World Road Running Champs
● Spain defeated Sweden, 2-1, in the first FIFA Women's World Cup semi, with all of the scoring coming after the 80th minute! FIFA said all 835 of its doping tests for the Women's World Cup so far have come back negative.
● The head of the Ukrainian National Olympic Committee said its athletes might compete with Russian and Belarusian "neutrals," but the Prime Minister said that as many as 35 countries might boycott if Russian and Belarusian athletes compete.
● A letter from 14 members of the European Parliament to International Olympic Committee chief Thomas Bach suggested that Russian and Belarusian neutrals could compete in Paris if not affiliated with the military or security organizations and who sign a declaration against an invasion by one country against another.
● Switzerland is studying an Olympic Winter Games organizing proposal to use the whole country to host the event, instead of a city or a region. They have venues for 13 of 14 sports and would not have an Olympic Village.
● World Athletics picked San Diego as the site for its second World Road Running Championships, in 2025. Eugene was picked to again host the World U-20 Championships, in 2026.
● Panorama ● Russia (3: 36 "countries" coming to Int'l University Sports Festival; with CIS Games over, now prize money is being considered!; 67 Russians have changed allegiance since Ukraine invasion) = Athletics (2: 100 to get $2.65 million in Schwarzman grants; Katie Strauss win U.S. women's decathlon title) = Boxing (2: Canada to join World Boxing; only 52% of eligible countries sent boxers to African or Americas champs) = Curling (Russian and Belarusian ban extended to year-end) = Cycling (Glasgow organizers declare victory of World Cycling Champs) = Gymnastics (USA Gymnastics signs up Comcast) = Swimming (Kenya suspended by World Aquatics) ●
1.
Spain's late heroics beat Sweden, 2-1 in World Cup semi
It wasn't a classic, but the first finalist of the 2023 FIFA Women's World Cup is Spain, after a tight, 2-1 win in Auckland. It's Spain's first final and sends no. 3 Sweden to the third-place game for the second straight tournament.
The Spanish were in usual form, dominating possession in the first half at 64%, but neither side produced a goal. A failed clearance in the 42nd gave Sweden a chance, as defender Nathalie Bjorn sent a long cross from the right side to the left of the penalty area that was smashed by midfielder Fridolina Rolfo, but deflected away by Spanish keeper Cata Coll. No score.
The two sides poked and tested each other in the second, until a breakthrough in the 81st. A cross from the left side into the box by striker Jennifer Hermoso was intended for substitute forward Eva Navarro, but was deflected by Sweden, then pounded into the goal by on-the-spot substitute midfielder Salma Paralluelo with a right-footed shot that found the right side of the net for a 1-0 lead. It's Paralluelo's eighth goal for Spain in 13 (!) appearances.
Game over, right? Nope, as the Swedes mounted the expected attack, with a long cross from near the left corner of the field by Rolfo finding sub midfielder Lina Hurtig in the middle of the box. She headed it down and onto the right foot of onrushing sub striker Rebecka Blomqvist for the left-to-right equalizer in the 88th!
Then, from a game with so few chances, the winner came just 95 seconds later. Off a corner by Spanish midfielder Teresa Abelleira, played short to the left side of the box, defender Olga Carmona sent a left-footed rocket towards the goal that kept rising and caromed off the underside of the goal post and bounced in for the 2-1 lead in the 89th.
Spain held on for the eight minutes of stoppage time to win, with 63% of possession and a 13-6 edge on shots, but mostly due to two brilliant, individual plays in the final minutes.
Co-host Australia will play England in the second semi, on Wednesday, at Stadium Australia in Sydney. The final is on Sunday, also at Stadium Australia.
¶
FIFA announced that it had conducted 835 doping tests through the quarter-finals, with no positives reported from either in-competition or out-of-competition tests.
All teams were tested, with 449 tests given prior to the tournament and 386 in Australia and New Zealand, so far, about 25% more per team than in 2019. Also, the use of blood testing continues to increase, with 48.2% of the tests using urine, and 24.3% using blood samples, 23.9% blood passport tests and 3.7% using the new, dried blood spot sample collection method.
¶
Never one to miss an opportunity to strike while the iron is hot, FIFA has asked for bids from Australian broadcasters for the FIFA World Cup in North America in 2026 and the 2027 Women's World Cup, which could also be in the U.S. and Mexico.
The bids are due by 19 September this year, but the location of the 2027 Women's World Cup will not be known until May 2024. In addition to the U.S.-Mexico bid for 2027, Brazil, South Africa and a combined Belgium-Netherlands-Germany offer are also in the mix.
2.
Ukraine might compete in Paris with Russian neutrals (maybe)
"Our athletes need to be at the Olympics. Our flag will be at the opening ceremony, at the competitions, our athletes will represent our state so that everyone in the world will see that Ukraine is, was and will be."
That's Vadym Guttsait, the head of the National Olympic Committee of Ukraine, and a 1992 Olympic Team Sabre gold medalist for the former Soviet "Unified Team," speaking to Kyodo News on Monday.
He said that an important moment for Ukraine was when the International Olympic Committee did not invite either Russia or Belarus to participate in the Paris 2024 Olympic Games, signaling their isolation from the Olympic Movement.
That act helped the Ukrainian government decide to allow its athletes to compete in Olympic qualifying events where "neutral" athletes are present, even at the risk of incidents like Russian Sabre fencer Anna Smirnova pouting on the piste at the World Fencing Championships after losing to Ukraine's four-time World Champion Olha Kharlan, and then Kharlan being disqualified, sort-of reinstated and then invited directly to the Paris Games by the IOC.
As for the Paris Games, Guttsait said of the Russian and Belarusian "neutrals," that as of now:
"We do not pay attention to these athletes, because for us it is not clear at all who these athletes are, because [they are] under a neutral flag.
"If the Russian federation and the Belarusian federation will participate under their own flag – we will not participate in this Olympics."
The IOC has yet to decide whether it will allow Russian and/or Belarusian athletes to participate in Paris, and until that decision is made and the conditions are clear, Ukraine will not fully commit to participating in 2024.
"Our athletes cannot prepare in peace. It is difficult psychologically…there is no athlete who has not each of the athletes killed or friends, or relatives, or parents, or members of their team."
Later on Monday, however, Denys Shmyhal, the Prime Minister of Ukraine, posted on his Telegram page a somber note that included:
"Sports and military aggression are incompatible.
"States that have stained themselves with the blood of Ukrainians cannot participate in the Olympic Games.
"During the full-scale war, Russia has killed 340 Ukrainian athletes and coaches, destroyed or damaged 343 sports facilities, and attacks peaceful towns and villages with missiles and drones every day.
"Ukraine is determined. We have formed a powerful international coalition for fair sport, which includes 35 countries.
"Together, we are ready to boycott the Olympic Games in Paris if Russia and Belarus are allowed to participate in the competition.
"We expect that the IOC will make the right decision and resolutely remove the aggressor from the Olympics."
3.
European Parliament group suggests Paris athlete declaration
The Belarusian Sports Solidarity Foundation, an activist group of Belarusian athletes who continue to protest against the anti-freedom actions of the Belarusian government, including its complicity in the Russian war in Ukraine, posted on Monday a 21 July letter from the European Parliament which specifies a declaration for potential "neutral" Russian and Belarusian athletes to sign.
The letter was sent to IOC President Thomas Bach (GER) and is signed by representatives of 14 European countries, asking for a "clear decision" on the conditions of participation (if any) for Russian and Belarusian athletes at the 2024 Olympic Games. Highlights:
● "It is usual for dictators and authoritarian regimes to weaponise sport as an instrument of expanding their influence. For Russia and the Putin regime, sport is primarily a political tool; this has been clearly demonstrated by the fact that Russia has a state-sponsored doping program."
● "Under current conditions, the participation of Russia and Belarus, including the teams and support personnel representing these countries, is inadmissible while the aggression against Ukraine is ongoing."
● "Though we appreciate not sending official invitations to Russian and Belarusian athletes, it is simply not enough. The IOC's efforts must go further and not settle on using neutral flags, which would still serve as a vehicle for Russian war propaganda. There need to be clear conditions for athletes to participate."
● "We, the undersigned, call upon you to amend the IOC recommendations accordingly and support the exclusion of Russian Federation and Belarus at the 2024 Olympic Games in Paris and support a conditional framework for athletes with a Russian or Belarusian passport in line with the suggestion by the Czech independent expert commission, i.e., through statutory declaration."
The declaration the letter calls for was developed by a Czech expert group, formed by the Czech Olympic Committee to find a solution which meets with the requirements of the Olympic Charter and other organizations, such as the United Nations. Its report was filed on 15 June, with two clear suggestions regarding participation by "neutral" Russian or Belarusian athletes:
● "3) The participation of athletes and officials of the Russian Federation and Belarus who have a contractual relationship with military or security structures of both countries at the 2024 Olympic Games in Paris is inadmissible for the duration of the aggression against Ukraine."
● "4) The participation of individual athletes with Russian Federation or Belarus passports, to whom paragraph 3) does not apply, at the 2024 Olympic Games in Paris under a neutral flag and without reference to their country of origin is conceivable only on condition of signing the attached statutory declaration expressing unequivocal disapproval of aggression against the sovereignty and territorial integrity of a UN member state:
"Statutory Declaration
"In keeping with the aim of promoting a peaceful society as defined in the second fundamental principle of Olympism of the Olympic Charter, I solemnly declare that I do not participate in, support, condone, or approve of any act of aggression against the sovereignty and territorial integrity of a UN member state by another country."
The Russian sports ministry and Russian Olympic Committee have said that they will not allow their athletes to sign any declarations and will not participate in Paris 2024 under such conditions.
The letter was signed by representatives of Bulgaria, the Czech Republic, Denmark, Estonia, Finland, Germany, Italy, Latvia, Lithuania, Poland, Romania, Slovakia, Spain and Sweden. It notably does not include France or Great Britain, both of whom have been unhappy with the idea of Russian or Belarusian participation in Paris.
4.
Switzerland proposes national Olympic Winter Games
"Switzerland will become the first (para-)Olympic host country in the world and organizes Olympic and Paralympic Games, which become an expression of the transformation into a sustainable society."
This is the new vision for the National Olympic Committee of Switzerland, shared in a Monday Web post, to use its breadth of existing venues to create a national host – rather than a single city or a region – to stage a future Olympic Games in 2030, 2034 or 2038:
"[N]o single host city or region can be considered. Instead, as the host country, Switzerland would give its name to the Olympic and Paralympic Winter Games 203x, and the competition venues would be spread across the country. This would make Switzerland the first 'host country' in Olympic history."
The ongoing feasibility study notes that in the 2020s, world championships will take place in Switzerland in bobsleigh and skeleton (2023), curling (2024), biathlon (2025), freestyle skiing and snowboard (2026), men's ice hockey (2026) and alpine skiing (2027). Only luge, Nordic skiing and figure-speed-short track skating are not included within the 10-year period; St. Moritz hosted the FIL Worlds in 2000 and Lausanne hosted the World Figure Skating Championships in 1997.
Davos and Val Mustair were FIS World Cup venues for cross-country skiing last season, and ski jumping was held in Engelberg in 2021.
Facilities are available for all Winter Games sports except speed skating, and no single Olympic Village would be enabled, with athletes spread out to be close to their competition sites. The next steps:
"After completion of the feasibility study and the corresponding report, the Executive Council of Swiss Olympic and in mid-November the Sports Parliament will decide in October 2023 whether the vision of the Olympic and Paralympic Winter Games in Switzerland should be pursued further."
Switzerland has hosted Winter Games in St. Moritz in 1928 and 1948, but more recent attempts have all failed, often at the polls in referendums of the specific areas which wanted to bid on the event. The national option would be a completely new concept, but the cost will be the issue.
Observed: This kind of use-what-you-have plan is exactly what the IOC has been pushing for and if a satisfactory report comes back, and has public support, could be the ticket for Switzerland for 2030. If nothing else, this kind of concept will speed along Sweden's proposal, which also see a Winter Games spread across the country and even into nearby Latvia for the sliding sports.
5.
San Diego picked for 2025 World Road Running Champs
The World Athletics Council selected two U.S. hosts for important upcoming events, with San Diego awarded the 2025 World Road Running Championships and Eugene the World Athletics U-20 Championships for a second time, in 2026.
The inaugural World Road Running Championships will be held on 1 October in Riga, Latvia, having been condensed from an original two-day plan, and including world-championship events in the half marathon, 5 km and road mile. San Diego is a special place for road running in the U.S., being the start of the Rock 'n' Roll Marathon Series in 1998 and could be a key host in expanding this event.
Copenhagen (DEN) was designated as the 2026 host, also an excellent choice after the famous 2019 World Cross Country Championships in Aarhus and the 2014 World Half Marathon Championships in Copenhagen.
Lima (PER) – site of the 2019 Pan American Games – was reinstated as the host of the 2024 World U-20 Championships, after the government has agreed to back the event. The 2026 World U-20s will go back to Eugene, which hosted the event in 2014.
≡ PANORAMA ≡
● Russia ● A list of 36 countries that will participate in the 19-31 August "International University Sports Festival" in Yekaterinburg was published Monday:
"Azerbaijan, Argentina, Armenia, Afghanistan, Bangladesh, Bahrain, Belarus, Brazil, Venezuela, Vietnam, Guatemala, Zimbabwe, India, Iraq, Iran, Indonesia, China, Kazakhstan, Kyrgyzstan, Cuba, Mexico, Mongolia, Nigeria, Pakistan, Russia, Serbia, Syria, Tajikistan, Thailand, Tanzania, Turkey, Uzbekistan, Uganda, Sri Lanka, Ecuador, South Ossetia."
South Ossetia is a part of Georgia which Russia has claimed as part of its territory, with little international recognition. The Festival is a Russian version of the World University Games, which was awarded to Yekaterinburg for 2023, but removed due to the invasion of Ukraine, with Chengdu (CHN) replacing it and hosting 113 countries for its 28 July-8 August event, now concluded. Competition is slated for 14 sports and 197 events.
¶
Critics of the International Olympic Committee because it does not pay prize money for medal winners at the Olympic Games can now add the Commonwealth of Independent States (CIS) to their list, as no prizes were paid for the just-completed CIS Games in Belarus that closed on Sunday.
But, now that the event has concluded, Russian Deputy Sports Minister Alexei Morozov says it might be considered:
"At the moment, no prize money is provided for the winners and medalists of the CIS Games, it is primarily a sports festival for us for sports results and competitiveness. The subjects of the Russian Federation, where we have athletes from, make their own motivation programs. But we will actually think about prize money after a really successful performance."
Russians won 288 medals (149-89-50) at the Games, far ahead of Belarus (236: 48-78- 110).
¶
The Russian sports ministry reported that 67 athletes have changed national allegiance since the beginning of 2022. Said Deputy Minister of Sports Morozov:
"This is not an avalanche situation, citizenship was changed before all events. I can't say that these are gigantic numbers, but this is a loss for us. We try to communicate with athletes, to convince them that they should compete for their homeland."
● Athletics ● The USA Track & Field Foundation announced $2.65 million in Stephen A. Schwarzman Grants, with 100 athletes receiving direct cash payments of either $30,000 (65) or $20,000 (35).
Schwarzman, 76, the billionaire chief executive of the private-equity giant, The Blackstone Group, has now made 555 personal grants through the Foundation over the last decade; the grantees are selected by the USATF Foundation Elite Grant Committee, based primarily on an athlete's potential to medal at the next Olympic Games or World Championships.
¶
The U.S. women's decathlon championships were held at Mt. SAC in Walnut, California over the weekend, with Katie Strauss the winner at 6,709 points, followed by Jordyn Bruce (6,445) and Haley Rizek (6,397). 
It was Strauss's first-ever try at the event, and the second for Bruce!
● Boxing ● "The Board of Directors of Boxing Canada wishes to inform you of a significant decision that Boxing Canada has reached regarding our membership with the International Boxing Association (IBA). Effective immediately, Boxing Canada will be terminating its membership with IBA to become a member of World Boxing. This decision has been carefully considered and aligns with our commitment to advancing the interests of boxing in Canada and on the international stage."
Friday's announcement was hardly a surprise and Boxing Canada President Ryan O'Shea noted that the Board had endorsed the federation's application to World Boxing on 1 August.
¶
Fascinating statistics from the International Boxing Association on the just-completed continental championships in Africa and the Americas.
At the African Championships – men and women: 25 weight classes – in Yaounde (CAM), a total of 26 federation had boxers, from one entrant (Cape Verde) to 23 for the hosts. That's out of 50 national federations on the continent (52%).
At the Americas Championships – men, women, junior and youth: 55 weight classes – in Cali (COL), 20 out of 38 current IBA members in the area competed, just 52.6%, not counting Argentina, Canada and the U.S., no longer shown as IBA members. Mexico had the biggest delegation with 40 and Bermuda had one.
A lack of funding? A lack of interest? A lack of confidence in the future of the IBA? Unknown, but unimpressive interest in what should be important regional competitions.
● Curling ● The World Curling Federation Board announced Monday that the ban on Russian and Belarusian competitors in WCF events has been extended to 31 December 2023.
Originally sanctioned through the end of the 2022-23 season, "[t]his has now been extended following concerns that their involvement would damage the integrity of the events due to the ongoing conflict in Ukraine."
● Cycling ● The organizers of the first mega-World Cycling Championships in and around Glasgow, Scotland declared victory on Monday, with an estimate of one million spectators seeing one or more events, mostly at the popular road races that wrapped up on Sunday.
The early reports indicate about 8,000 cyclists took part, including those in the mass races, with perhaps 2,600 athletes from about 130 countries competing in the championship events. A total of 653 medals were awarded and 220 championships won during the 11 days of the event from 3-13 August.
The top medal winner among the cycling events was host Great Britain, with 56 total (23-12-21), followed by France (42: 13-19-10) and Germany (32: 14-12-6). The U.S. was fourth at 23 (11-6-6) and Belgium fifth (21: 8-5-8).
Medals for the integrated para-cycling competitions showed Britain again the leader at 44 (24-11-9), followed by France (37) and China (28). The U.S. was eighth with 14 (4-3-7).
● Gymnastics ● USA Gymnastics announced that media giant Comcast – which owns NBC and Telemundo – has become a sponsor of the federation on behalf of its streaming technology subsidiary Xfinity, through 2024. No terms were announced.
Xfinity is also a sponsor of USA Track & Field.
● Swimming ● Kenya is already having severe difficulties with a rash of doping positives in track & field, so worrying that the government has intervened with a pledge of $25 million in support for anti-doping programs.
The Kenya Swimming Federation is in worse shape. SwimSwam.com reported that the KSF has been suspended by World Aquatics and no Kenyan swimmers are allowed to compete in its competitions. Per World Aquatics chief executive Brent Nowicki (USA):
"Despite the installation of a Stabilization Committee, the issues within Kenya Aquatics persist. And with this, the Bureau continues to have deep concerns with respect to the ongoing failures within Kenya Aquatics, the continued failure of the Stabilization Committee to hold elections and the historical inability to comply with the rules and decisions of World Aquatics."
Elections were to have been held by 8 July, but protesters have interfered and a court issued an injunction against the process. The Kenyan federation has not had a successful election since 2014.
Four Kenyan swimmers were allowed to compete as neutrals at the recent World Aquatics Championships in Japan. Now, they are shut out entirely.
¶
You can receive our exclusive TSX Report by e-mail by clicking here. You can also refer a friend by clicking here, and can donate here to keep this site going.
For our updated, 787-event International Sports Calendar (no. 3) for 2023 and beyond, by date and by sport, click here!