The Sports Examiner is designed to provide all-in-one coverage of the top-level competitions in international sports which are featured on the program of the Olympic or Olympic Winter Games.
Our new coverage concept, inaugurated in 2019, is completely free to view and includes our unique commentaries – Lane One and The Big Picture – plus special coverage of Athletics, Aquatics and Gymnastics. Reports on the other sports on the Olympic program – from Archery to Wrestling and Alpine Skiing to Speed Skating – are grouped together.
Plus, we offer special features you won't find anywhere else, including our twice-a-year Calendar of major international and U.S. domestic events. And you can keep up with all of it by signing up for our free e-mail service, the TSX Report.
Our primary interest is in what happens to athletes, their performances on the field of play and how they are impacted by what happens off the field. There are other, excellent sites that cover the latest sponsorships, television deals and the business of sport. We're interested in who won, who lost, how, why and what will happen in the future … especially at the Olympic Games.
Although we have a special interest in American athletes, we also cover events which have no U.S. participation at all. Our goal is to keep you informed about what is going on before, during and after the world's greatest sporting event, the Olympic Games.
The Sports Examiner has been recognized for its excellence in coverage, as the recipient of the 2018 Adam Jacobs Award for Online Writing by the Track & Field Writers of America.
Ready to join us? Please click here.
About the Author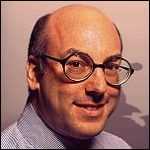 Rich Perelman has been a bid developer, planner and/or operator of 20 multi-day, multi-venue events, including five Olympic/Olympic Winter Games, in the U.S., Canada and Europe. He was the Vice President/Press Operations for the Games of the XXIIIrd Olympiad in Los Angeles, which was awarded the AIPS Trophy for best press facilities in the world for 1984 and, through his Perelman, Pioneer & Co. consulting firm, provided the media operations management for the 2002 Olympic Winter Games in Salt Lake City, the 2015 Special Olympics Summer Games in Los Angeles and many other events.
In addition to nearly 100 books, event and statistical guides, he has written for the Los Angeles Times, Track & Field News, Universal Sports and many other publications.
He is a longtime member of the Association of Track & Field Statisticians (ATFS), International Society of Olympic Historians (ISOH) and the Track & Field Writers of America (TAFWA).
From the Publisher
Founded in 2016, The Sports Examiner is a copyrighted publication of Perelman, Pioneer & Co. All rights reserved for all formats, both online and offline.
Inquiries may be sent to Editor@TheSportsExaminer.com or by U.S. mail to Post Office Box 2368, Rancho Mirage, California 92270 USA.