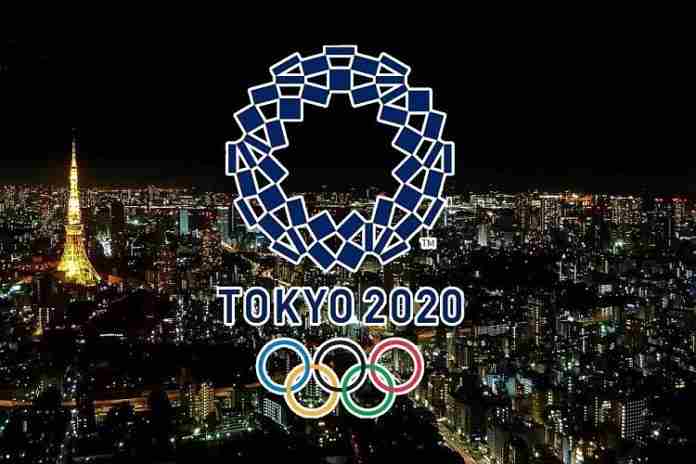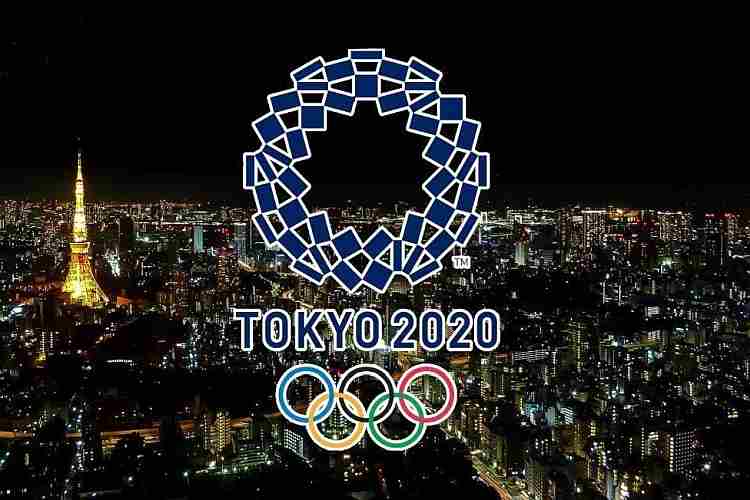 ★ The Sports Examiner: Chronicling the key competitive, economic and political forces shaping elite sport and the Olympic Movement.★
★ Enjoying our coverage? If so, please consider a donation to help cover technical costs for 2023. Thank you for your support. ★
★ To get The Sports Examiner by e-mail: sign up here! ★
≡ THE 5-RING CIRCUS ≡
1. Japan audit bureau pegs Tokyo 2020 costs at $12.77 billion
2. IOC heard the criticisms, explains transgender "Framework"
3. FIS chief Eliasch wants Winter Games rotation to start in 2030
4. Zelensky's World Cup final message declined by FIFA
5. Winter-sport federations show improved governance
In Lane One, a look at what the International Olympic Committee can do for the U.S. and other medal-winners-in-waiting from the Beijing 2022 figure skating Team Event, and now for American Lashinda Demus, declared on Wednesday as the gold medalist in the women's 400 m hurdles in 2012 after a final disqualification of on-field winner, Russian Natalya Antyukh. One word: Paris.
An independent financial watchdog agency in Japan released a report giving its view of the total cost of the Tokyo 2020 Olympic Games at the equivalent of $12.772 billion (U.S.) instead of the $10.431 billion figure from the Tokyo organizing committee published in June. Of course, the same agency had projected the cost of the Games at $18.219 billion back in 2019. Either way, it was expensive. The International Olympic Committee medical director teamed with eight others to produce a commentary on its 2021 "Framework" for dealing with transgender athletes and those with differences in sex development. The paper adds much-needed explanation to the simple Framework elements and acknowledges that in some circumstances, athletes may have to be excluded from protected competition categories, especially in women's sports. The head of the International Ski & Snowboard Federation said during the recent Olympic Summit that he is in favor of a rotation of Olympic Winter Games host cities starting in 2030; that's good news for Salt Lake City! FIFA declined to allow a message from Ukrainian President Volodymyr Zelensky to be inserted before the World Cup Final last Sunday, due to its political nature; you can read the transcript below. The fourth study of governance quality among the seven Olympic Winter Games sports federations showed improvement, but none at the level of top seven summer federations.
1.
Japan audit bureau pegs Tokyo 2020 costs at $12.77 billion
In June, the Tokyo 2020 organizing committee dissolved and announced the final cost of the Tokyo 2020 Games at ¥1.423.8 trillion or approximately $10.431 billion U.S.
On Wednesday, the Japan Board of Audit – an independent watchdog agency – announced its view, that the total cost of the Games was ¥1.689 trillion or about $12.772 billion U.S., some 18.6% higher.
The major difference between the two figures was in costs assigned to the Games that were spent by the Japanese national government.
The Tokyo 2020 organizers' division of costs for the Games showed 44.9% for the organizers (¥640 billion), 41.9% (¥597 billion) for the Tokyo Metropolitan Government and 7.68% for the Japanese government (¥187 billion).
The Board of Audit's figures had the national government spending ¥467 billion (~$3.53 billion U.S.) related to the Games, figuring in costs for athlete training facilities, doping control, payments to local governments for venue renovation, more money related to the building of the new National Stadium and 329 smaller programs, such as added immigration checks and improved weather forecasting.
The Tokyo Metropolitan Government said in November that it incurred ¥685.4 billion (~$5.18 billion U.S.) in expenses related to the Games, a 14.78% increase from the June figures.
After removing duplications, the Board of Audit's total was ¥1.689 trillion or $12.772 billion U.S., vs. the $10.431 billion announced in June. However, the same Board of Audit predicted in December 2019 that the Tokyo Games – then to be held in 2020 – would cost ¥2.41 trillion, or about $18.219 billion!
Here's the odyssey of the Tokyo 2020 budget per the organizing committee's published projections:
● 2013/Bid ~ $5.38 billion U.S.
● 2016/Dec. ~ $14.0 billion U.S.
● 2018/Dec. ~ $12.6 billion U.S.
● 2019/Dec. ~ $12.6 billion U.S.
● 2020/Dec. ~ $15.4 billion U.S.
● 2022/Jun. ~ $10.4 billion U.S.
Using these figures in comparison with the 2013 bid projection of a total cost of ¥734 billion, the final total of ¥1.42 trillion was up by ¥690 billion, or 48.5%, and the new Board of Audit figure is up by 130.1%, including costs related to the pandemic and the postponement.
In either case, the costs were enormous, but – amazingly – came in less than either the organizing committee or the Board of Audit expected.
2.
IOC heard the criticisms, explains transgender "Framework"
In 2015, the International Olympic Committee issued guidelines for transgender participation in sports, naming a testosterone level of 10 nmol/L, but rejected this "one size fits all" standard in November 2021, issuing a new "Framework on Fairness, Inclusion and NonDiscrimination on the Basis of Gender Identity and Sex Variations."
The new formulation emphasized the human-rights aspect of participation and has been criticized for its declaration that there is "no presumption of advantage," specifically, "athletes should not be deemed to have an unfair or disproportionate competitive advantage due to their sex variations, physical appearance and/or transgender status."
Now a clarification paper, with significant commentary, was published on 16 December in the online edition of the British Journal of Sport Medicine, with nine authors credited, including the IOC's medical director, Dr. Richard Budgett (GBR), and Dr. Ugur Erdener (TUR), the President of World Archery. It is much more explicit than the original Framework about exclusion, including:
"The Framework recognises the need for separate women's and men's categories in elite sports.
"It also acknowledges the significance of fair competition opportunities for the women's category, given the historical and contemporary struggle for gender equality in sport. The Framework does not preclude the possibility that certain individual athletes could be subject to participation restrictions or exclusions where an unfair and disproportionate advantage and/or unacceptable safety risk is clearly demonstrated and cannot be mitigated via reasonable accommodations.
"The challenge before IFs is to find ways to develop eligibility pathways that are fair and non-discriminatory and that provide opportunities for inclusion in an athlete's preferred category wherever possible, while also continuing to take meaningful action on gender equality."
And while the new paper criticizes the use of specific testosterone levels as a go/no go test for a sport, it also acknowledges the narrow-casting approach pioneered by World Athletics and shared by other federations:
"The Framework is not for or against any one approach to regulating eligibility for sex-segregated competition. For example, it neither endorses nor prohibits the use of testosterone levels as part of eligibility criteria for trans athletes.
"The IOC acknowledges that testosterone may be an important factor shaping performance in elite athletes in certain sports, events and disciplines. It also acknowledges that, where established as relevant, testosterone levels could be investigated as a means to mitigate performance and offer some trans athletes a pathway to inclusion in elite sport.
"However, a robust and evidence-based approach to eligibility criteria starts with an assessment of unfair and disproportionate advantage that is informed by the specificities of a given sport/discipline/event, is supported by appropriate data and is consistent with the Framework as a whole."
As a continuing demonstration of the lack of consensus in this developing area, the commentary also states, "The question of 'treatment' for athletes with sex variations was a topic of unresolved debate among the authors of this paper."
A clear directive in the new paper is to have separate guidelines for "grassroots" sport vs. elite competitions. Essentially, if there are no medals or pay, let them play.
Observed: The paper is an important next step in creating a better understanding of the Framework in actual practice. It will be fascinating to see how aggressive the IOC will be in funding studies for those federations who cannot afford to research this topic on their own.
3.
FIS chief Eliasch wants Winter Games rotation to start in 2030
The International Ski & Snowboard Federation (FIS) is responsible for more than half the events held in an Olympic Winter Games, in alpine skiing, cross country skiing, Freestyle, snowboard, Nordic Combined and ski jumping. So when its President says he's ready to start a rotation of host cities for the Winter Games – suggested by the IOC's Future Host Commission – it's noteworthy.
In a Wednesday post, FIS shared comments by Johan Eliasch (SWE) from last week's Olympic Summit held in Lausanne, noting
"President Eliasch spoke in favour of a rotation of the Winter Games, starting in 2030, as this would have several clear benefits: Olympics venues would be re-used, the venues would be ripe for more long-term investment, allowing them to be modernised in a sustainable way; and such venues could be supported by Olympic [International Federations] with more events and competitions in the 'fallow' years between Olympics." And:
"I am grateful to the IOC and President [Thomas] Bach [GER] for their efforts to take the consequences of climate change into account when choosing the hosts of the Winter Olympics, and for their willingness to implement the Games in the most climate-friendly way possible.
"We in the Olympic Movement have an extraordinary platform, and the power to influence billions of people who are engaged by sports. From this platform we can demonstrate to the world how large-scale events can be conducted in a way that is sustainable and mindful of our impact on the climate. There is a clear 'win' to be had in rotating the Winter Games because long-term, it would drastically cut down on the carbon emissions created by these events.
"At FIS we are taking the question of sustainability extremely seriously. For two years in a row, we have been the first Climate Positive sport, with our carbon footprint measured and off-set many times over by projects FIS is funding in the Amazonian rainforest. We are fully committed to the climate protection agenda – and so we are delighted to see the IOC's clear engagement and ambition on this issue." (Emphasis added)
More than perhaps any other potential host, this view helps Salt Lake City to be part of a permanent rotation as it combines five elements that make a Winter Games work smoothly and at an optimal cost:
● Existing competition and training venues
● A permanent Village at the University of Utah
● Strong accommodations inventory
● Excellent airport and road network
● Continuing site of winter-sport World Cup events
The Salt Lake City Games in 2002 was only the second Winter Games in history to turn an absolute surplus – including construction – joining Oslo (NOR) in 1952. And it has already updated its approach to the Games with a comprehensive bid to handle either the 2030 or 2034 Games.
Sapporo (JPN), the 1972 Winter Games host, is also bidding for 2030, but has been hurt by an unfolding series of scandals at the Tokyo 2020 organizing committee. Vancouver (CAN), host in 2010, is also interested, but has run into a roadblock as the Province of British Columbia is unwilling to underwrite part of the cost, and by declining, has precluded federal support as well.
4.
Zelensky's World Cup final message declined by FIFA
Citing its political nature, FIFA declined to allow a 1:43 video message from Ukrainian President Volodymyr Zelensky to be shown prior to the World Cup Final on Sunday, but the video was tweeted by the Ukrainian Ministry of Foreign Affairs. The text:
"Warm greetings from Ukraine to all fans of football, life and peace. I congratulate the whole planet on the World Cup final.
"Today, we'll witness a common victory. The celebration of human spirit. This World Cup proved time and again that different countries and nationalities can decide who is the strongest in the fair play is but not in the playing with fire, on the green playing field and not on the red battle field.
"This is the dream of so many people when players compete making everybody enjoy peace. Every father would like to take his son to a football match all over the world and every mother would like her son to be back from war.
"Whenever it is, Ukraine strives for peace more than anything else. We offered peace formally to the world, absolutely fair, we offered it because there are no champions in war, there can be no draw.
"So, I announce the initiative to hold a global peace formal summit this winter. The summit to unite all nations of the world around the cause of global peace.
"Stadiums and stands get empty after the match and after the war cities remain empty. That's why wars must fail and peace is to become the champion as it is here in Qatar now. The World Cup but not the world war. It is possible.
"Please support Ukraine in our efforts to restore peace. Join the global peace formal summit and become a champion of peace. Let's witness the final together and end the war. Slava Ukraini [glory to Ukraine] and Happy Qatar Day."
A Ukrainian statement to CNN included:
"Qatar supported the President's initiative, but FIFA blocked the initiative and will not allow the video address of the president to be shown before the final game."
5.
Winter-sport federations show improved governance
A major theme among the Olympic-program sports federations, both summer and winter, has been improved governance. In part a reaction to intense criticism from outside groups, it has also been an issue with athletes and coaches in some sports and has led to outside studies that grade the International Federations on their compliance with best practices.
The Association of International Olympic Winter Federations (AIOWF) published its fourth study of its seven members, governing skiing (FIS), skating (ISU), biathlon (IBU), bobsleigh and skeleton (IBSF), luge (FIL), curling (WCF) and ice hockey (IIHF).
The verdict is that governance is good, not great, and showed an average improvement of 11% from 2020.
The scoring covered dozens of specific data points, with a perfect score being 200. Where seven of the 33 summer federations scored in the highest tier in 2022, from 175 and up, none of the winter federations did as well. Instead, four scored from 150-174 and three from 130-149:
● 150-174: Skiing (FIS), Biathlon (IBU), Skating (ISU), Ice Hockey (IIHF).
● 130-149: Bobsleigh & Skeleton (IBSF), Curling (WCF), Luge (FIL).
For the summer IFs, beyond the seven who scored 175+, 10 were at 150-174, and 12 scored from 130-149.
There was improvement, but only modestly so. In general, the more staff a federation had, the better it did on the governance tests. And none were in the lowest tier of under 120.
≡ PANORAMA ≡
● Curling ● The World Curling Federation confirmed that Russian and Belarus would be banned from participation in its events for the entirety of the 2022-23 season, an extension of the existing ban that was implemented in February.
● Football ● More details of Tuesday's chaotic victory parade in Buenos Aires for the victorious Argentina World Cup team have come out, with the event aborted and the team – unbelievably – moved from an open-top bus to helicopters to complete a fly-over instead of a ground review.
The parade route was reported to be 50 miles long and end at the famed Obelisco in downtown Buenos Aires, but with more than four million people lining the streets, the procession moved slower and slower.
Videos showed fans jumping from overpasses, trying to join the players on the bus, and after four hours, the buses had to be abandoned and the team was moved onto helicopters to conclude the parade!
Argentine Presidential spokesperson Gabriela Cerruti stated on social media:
"The world champions are flying over the whole route on helicopters because it was impossible to continue by land due to the explosion of people's happiness."
Argentina Football Association President Claudio Tapia wrote on Twitter:
"The same security organizations that were escorting us are not allowing us to move forward. I apologize in the name of all the champion players. A pity."
The team had arrived from Qatar at 3 a.m. and spent the night at the football federation's training site before beginning the parade.
¶
You can receive our exclusive TSX Report by e-mail by clicking here. You can also refer a friend by clicking here, and can donate here to keep this site going.
For our updated, 951-event International Sports Calendar for 2022-23 and beyond, by date and by sport, click here!