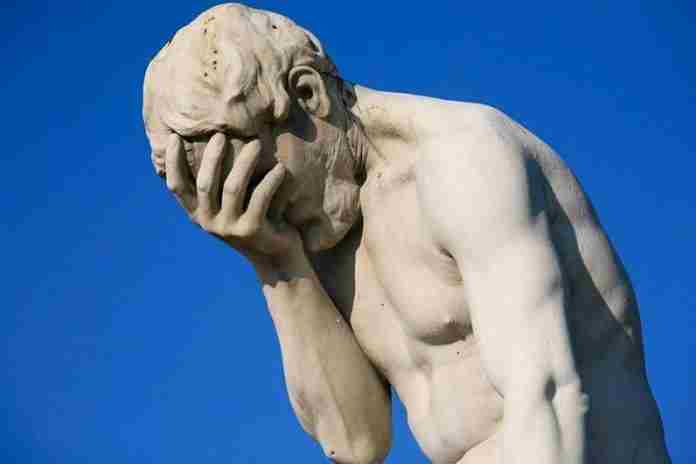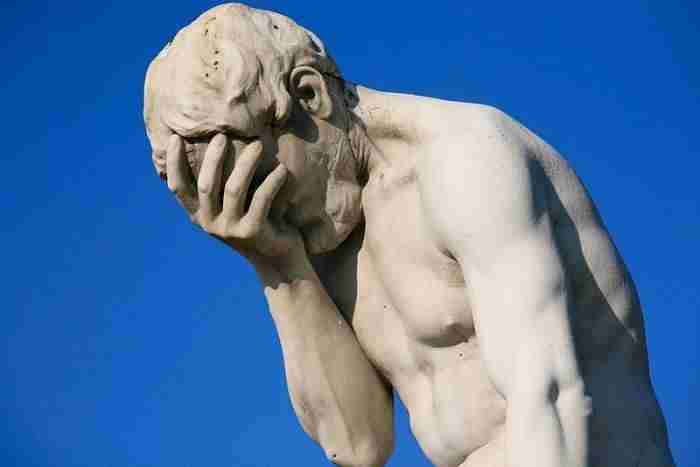 ★ The Sports Examiner: Chronicling the key competitive, economic and political forces shaping elite sport and the Olympic Movement.★
★ Enjoying our coverage? If so, please consider a donation to help cover technical costs for 2023. Thank you for your support. ★
★ To get The Sports Examiner by e-mail: sign up here! ★
● Happy holidays from The Sports Examiner! ●
≡ THE 5-RING CIRCUS ≡
1. Three Aoki Holdings execs admit to paying Tokyo 2020 bribes
2. Historic Cortina track backed for 2026 use despite high cost
3. USOPC Board adopts transgender position "direction"
4. World Athletics publishes Paris '24 qualification regulations
5. Russia slams "radical voices," continues re-entry campaigning
The first three guilty pleas were entered in the Tokyo 2020 sponsorship-selection scandal, with three executives of the Aoki Holdings business-suit retailer chain admitting bribing Tokyo 2020 Executive Committee member Haruyuki Takahashi in order to be named as an "Official Supporter." A total of 15 indictments have been handed down so far; Takahashi maintains the payments were for legitimate consulting services. The controversial – and expensive – rebuilding of the long-closed Eugenio Monti sliding track in Cortina d'Ampezzo is going ahead, despite the price tag rising from an initial €41.7 million to €85 million ($90+ million U.S.) now. Austria offered use of its existing track in Innsbruck, just 100 miles north, but the new Cortina track is part of an amusement and sports park being paid for by the national government. The U.S. Olympic & Paralympic Committee adopted a "direction" statement for transgender participation, emphasizing science, but noting there is much unsettled at present. A new category of participation is suggested, but defining it properly is already bedeviling World Aquatics, which has had a task force working on the issue for months. The track & field qualification process for Paris 2024 was published, with the sport getting 16% less participants than at London 2012, with the 100 m and the throws showing most of the losses. Russian complaining about being banned from international sports continues, with the newly re-elected head of the Russian Olympic Committee blaming "dishonest competitors, marginalized, pseudo-journalists far from objectivity, [and] radical voices."
1.
Three Aoki Holdings execs admit to paying Tokyo 2020 bribes
The first three guilty pleas in the Tokyo 2020 sponsorship scandal came on Thursday, from executives at Aoki Holdings, who admitted to paying ¥28 million ($211,431 U.S. today) in bribes to be designated as a Games sponsor.
Aoki Holdings former chair Hironoki Aoki, 84, former vice chair Takahisa Aoki, 76, and an executive director, Katsuhisa Ueda, 41, pled guilty, admitting to paying former Tokyo 2020 Executive Board member Haruyuki Takahashi for preferential treatment in selection.
Prosecutors allege that Takahashi – a former senior director at the Japanese advertising giant Dentsu, Inc. – held enormous sway over the choice of companies to be Games sponsors, and Aoki Holdings, which sells business suits across 500 stores in Japan, used him as a shortcut to being named an Official Supporter, allowing the company to use the Games logo on its products.
Their pleas admitted to bribes of ¥28 million, although the total paid to Takahashi from 2017-22 may have exceeded ¥51 million (~$385,106 U.S.); a three-year statute of limitations only allowed prosecution of the amounts paid from 2019 on.
A total of 15 indictments have been filed so far and a new scandal in the rigging of bids for contracts to organize Tokyo 2020 test events and then venue management for the Games is still being investigated.
Takahashi, for his part, admits receiving money, but maintains these were for legitimate consulting services. He may have been paid more than ¥196 million in all (~$1.48 million U.S.).
2.
Historic Cortina track backed for 2026 use despite high cost
The battle over costs for the Milan Cortina 2026 Olympic Winter Games continues to vex the organizing committee and the local governments, especially the ballooning bill over the renovation of the long-closed Eugenio Monti sliding track for bobsled, luge and skeleton.
Used for the 1956 Winter Games in Cortina d'Ampezzo, the track is need of a complete rebuild to get up to modern standards. The project has been insisted on by the regional government as part of a sports and amusement park development and had an initial budget of €41.7 million (~$44.20 million U.S.), then increased to €60 million ($63.56 million U.S. today). Even during the bid phase, the International Olympic Committee asked if another, existing track could be used – perhaps in St. Moritz (SUI)? – to save money, but the locals were firm.
Now the cost estimate has expanded to €85 million (~$90.03 million U.S.), and the operators of the track at Innsbruck (AUT) offered use of their facility, already being upgraded, for the 2026 Games. The idea was considered by Veneto region president Luca Zaia, who had to backtrack under pressure, noting that the national government was paying for it and not his region.
Last week, the head of the Italian National Olympic Committee, Giovanni Malago, assured reporters that the renovation will be completed:
"The Monti track will be ready for the test events, so well before 2025. We are happy that Austria, on its own initiative, has proposed, but we are convinced that the races will be held in Italy. It should be remembered that the track will benefit the area, for 12 months of the year. It is a project we believe in."
This is one battle that the IOC did not win on the basis of its Olympic Agenda 2020 because the Monti track is part of a larger development which is slowly coming together. But the planners in Lausanne know now that whatever happens, there is an alternative just 100 miles north.
3.
USOPC Board adopts transgender position "direction"
Just nine days before the International Olympic Committee had a detailed commentary published on its 2021 transgender "Framework," the U.S. Olympic & Paralympic Committee's Board of Directors adopted a "direction" statement on transgender participation.
Its principal declaration:
"[W]e rely on fairness as our guiding principle. It is not fair if athletes cannot participate or compete in sport because of their gender identity – participation in sport should be available to everyone. Similarly, it is not fair if an athlete must face unreasonable field of play safety risks or a much-reduced chance for success in competitive sport due to sex-linked physiology – ensuring fairness in sport should be a priority for everyone."
And, following the IOC's lead from its 2021 Framework document, the USOPC statement is heavily laced with "reliance on science," including:
"In our world of elite sport, these elements of fairness demand that we reconcile athlete inclusion and athlete opportunity. The only way to do that for all genders, and specifically for those who are transgender, is to rely on real data and science-based evidence rather than ideology. That means making science-based decisions, sport by sport and discipline by discipline, within both the Olympic and Paralympic movements. The science in this area is emerging, so at present we must focus on the available science we have and – importantly – work together to advance it further."
As the current scientific discussion is about advantages gained by boys through puberty, who later might decide to become trans women, the USOPC statement prioritizes "inclusion and participation" prior to male puberty, but suggests possible new classifications for post-pubescent males:
"[S]port-by-sport work should be based on extending the existing and important concept of category qualifiers to better accommodate transgender athlete participation. Category qualifier systems include those such as the athlete classification system in Paralympic sport, weight classes in sports such as boxing and wrestling, and handicaps in golf."
There is nothing in the USOPC statement directly in conflict with the new IOC commentary on its 2021 Framework. But the details are going to be difficult.
World Aquatics notably proposed an "open category" in its transgender regulations adopted earlier in 2022, but finding the definition has proved elusive. World Aquatics Executive Director Brent Nowicki (USA) told StateofSwimming.com earlier this month:
"We've assembled a group. There's been a number of meetings. They have been working for probably four to five months on the concept, but they're going to need more time. We had our last meeting about a month ago and at that point there was a request just for some additional time. They want to get it right.
"It's complex. They want to make sure that they get all their touch points in place before anything is kind of rolled out, if it's rolled out at all. And, frankly speaking, I'm not sure where it'll go. I've really tried to remove myself from the discussion out of just pure respect for what they want to do and what they think is the best thing to do.
"I don't want to push them. I want to get it right, so I don't really feel they need to rush to make a decision on this. But I can say, earnestly, that it's going well. There've been some really great interactions and some really great suggestions that have been reported back to me, so I'm highly motivated by their work."
Nowicki expects results from the working group to be presented to the World Aquatics Bureau in mid-2022.
Meanwhile, USA Fencing, in the absence of any guidance from its international federation, adopted a transgender policy in November that "Athletes will be permitted to participate in USA Fencing-sanctioned events in a manner consistent with their gender identity/expression, regardless of the gender associated with the sex they were assigned at birth."
Taken as written, all that is needed is for a male fencer to compete in the women's division in USA Fencing-sanctioned competitions is to declare their participation as a woman for an upcoming season. Thus, two-time Olympic Team Foil bronze medalist Gerek Meinhardt could, if desired, compete against his wife, Tokyo Olympic champ Lee Keifer, for the women's national championship in the 2023-24 season!
Observed: Confusing? Yes, and getting more so every day.
4.
World Athletics publishes Paris '24 qualification regulations
Although the largest sport at the Olympic Games, the size of the track & field competitions will be downsized again at Paris in 2024, as documented by the approved "Qualification System" document.
In London in 2012 – 10 years ago – there were 2,231 competitors in athletics. In Paris, due to the IOC's agreement with Olympic organizing committees to stick to its 10,500 athlete limit first used for Barcelona in 1992 (and unenforced since), the athlete quota for track & field will be down to 1,810, or 19% less.
Comparing 2012 and 2024, most of the track events are not impacted too badly, other than the 100 m, but the throws and combined events (decathlon and heptathlon) are being thinned (2012 men/women entries and 2024 quotas shown):
● 100 m: 74/79 in London ~ 56/56 for Paris
● 200 m: 54/54 in London ~ 48/48 for Paris
● 400 m: 49/49 in London ~ 48/48 for Paris
● 800 m: 55/45 in London ~ 48/48 for Paris
● 1,500 m: 43/46 in London ~ 45/45 for Paris
● Steeple: 39/34 in London ~ 36/36 for Paris
● 5,000 m: 43/36 in London ~ 42/42 for Paris
● 10,000 m: 29/22 in London ~ 27/27 for Paris
● 100/110 m H: 53/50 in London ~ 40/40 for Paris
● 400 m hurdles: 40/32 in London ~ 40/40 for Paris
● High Jump: 35/35 in London ~ 32/32 for Paris
● Pole Vault: 32/39 in London ~ 32/32 for Paris
● Long Jump: 42/32 in London ~ 32/32 for Paris
● Triple Jump: 27/35 in London ~ 32/32 for Paris
● Shot Put: 40/32 in London ~ 32/32 for Paris
● Discus: 41/36 in London ~ 32/32 for Paris
● Hammer: 41/37 in London ~ 32/32 for Paris
● Javelin: 44/42 in London ~ 32/32 for Paris
● Combined: 31/39 in London ~ 24/24 for Paris
The relay events were maintained at 16 each, with road events being condensed:
● Marathon: 105/118 in London ~ 80/80 for Paris
● 20 km Walk: 56/61 in London ~ 48/48 for Paris
There are qualification standards for each event, with half of the places expected to be filled by athletes meeting those marks, and the remaining 50% taken from the World Athletics World Rankings. One important note: qualifying marks "must be achieved during competitions organised or authorised by World Athletics, its Area Associations or its National Federations in conformity with World Athletics Rules and published on the World Athletics Global Calendar."
That requirement could very well trip up some U.S. competitors used to finding fast races in collegiate or spring relays meets which may not be on the World Athletics Global Calendar.
5.
Russia slams "radical voices," continues re-entry campaigning
Four-time Olympic Sabre gold medalist Stanislav Pozdkyakov, 49, was re-elected as President of the Russian Olympic Committee on 20 December, running unopposed. He wasted no time in continuing with his public theme that Russian re-entry into international sports is overdue.
In remarks to the ROC, he reported:
"On the margins of the General Assembly of the Association of National Olympic Committees [in Seoul in October], we held many meetings.
"Only dishonest competitors, marginalized, pseudo-journalists far from objectivity, radical voices continue to dream about the abolition of Russia. There are fewer and fewer radical voices. I personally discussed the issue of returning with the head of the IOC, Thomas Bach, and other heads of international sports federations, there was never a hint that they do not want to see Russian athletes. We are doing everything so that our athletes can return to the international arena.
"Any restrictions based on the principle of citizenship are contrary to both the Olympic Charter and international documents and cannot have legal, let alone moral grounds. Our counterparts abroad understand this. The situation is blatant, requiring the consistent abolition of anti-sport restrictions. So far, politics is stronger than sports, as sad as it is. …
"Baron Pierre de Coubertin consistently advocated that the main task of the Olympic movement is to make our imperfect world better with the help of sports. Unfortunately, the foundations of the Olympic Movement today are being dismantled under the guise of restructuring by Western colleagues and some of our compatriots."
Dmitry Svishchev, the Chair of Russia's State Duma Committee on Physical Culture and Sports, continued his criticism of the IOC as the leader of international sport a day earlier:
"We are talking about the fact that in today's conditions, when Russian athletes are being banned, the Russophobic campaign has reached sports, and we are obliged to create conditions for our athletes.
"We discussed opening windows for interaction with other countries, communities, BRICS [Brazil-Russia-India-China-South Africa] and the [Shanghai Cooperation Organisation]. I think a large number of countries are ready to compete with us.
"We've heard repeatedly that Mr. Bach calls for removing Russians from sports life, but at the same time sometimes recommends allowing it. But Mr. Bach is not [in charge of] all sports, so we need to find an opportunity to create sports organizations under the BRICS and SCO."
And the "pivot to Asia" suggested at the Olympic Summit by the Olympic Council of Asia, that some Russian athletes could compete in its regional competitions – Asian Games – as a pathway to Paris in 2024, was endorsed by Irina Viner, the head of the Russian Rhythmic Gymnastics Federation, although:
"The Russians have practically no chance to go to Paris-2024 anyway. …
"I welcome the desire of Asia to invite Russian athletes to their competitions, where they can compete in a completely legitimate way, having the same rights as other participants. We feel a sense of gratitude, I have always liked Asia more than Europe. We have provided assistance to many Asian federations, especially from the republics of the former USSR. We also cooperated a lot with Japan and China, and now good contacts are being established with colleagues from India, who also need our help. I'm glad about it and I think everything will be fine
"An invitation from Asian countries is now much more important for us than anything else."
≡ PANORAMA ≡
● Russia ● Amid reports of forced evacuations of people from the Donetsk area, invaded and "annexed" by Russia as part of its war against Ukraine, this from the TASS news agency on Wednesday:
"Deputy Minister of the Ministry of Youth, Sports and Tourism of the [Donetsk People's Republic] Nikolai Tarapata at the final meeting of the State Duma Committee on Physical Culture and Sports:
"'About 2,000 athletes and coaches have already been evacuated outside the DPR to attend training camps. Now classes are not held in educational institutions,' Tarapata said. 'Our athletes are ready to take part in all-Russian competitions. We need funding for the training camps and we have sent the corresponding figures to the Ministry of Sports.'"
● Artistic Swimming ● The International Olympic Committee approved having men compete in the Paris 2024 Artistic Swimming competition for the first time, with up to two men being allowed to be part of the eight-member Team event. The discipline, introduced in 1984, has been exclusively contested by women; the international federation for aquatics introduced men's participation (and now men's events) in artistic swimming beginning in 2015.
● Athletics ● The Boston Athletic Association announced that following the disqualification of 2021 women's Boston Marathon winner Diana Kipyokei (KEN) for doping:
"The B.A.A. is in the process of adjusting race rankings and will provide prize award adjustments to top finishers of the 2021 event. Edna Kiplagat of Kenya has been elevated to women's open division champion of the 125th Boston Marathon, and is now recognized as a two-time Boston winner (2017 and 2021)."
It's another honor for the amazing Kiplagat, now 43, who was considering giving up running until she won the Los Angeles Marathon in 2010 and then went on to win the 2011 and 2013 World Championships marathons and 10 top-three finishes in World Marathons Majors races, including the two wins in Boston, plus New York in 2010 and London in 2014!
She's still going strong, finishing fourth at both the Boston and New York City marathons in 2022.
● Cycling ● Another impact of the 2024 Olympic Games on the Tour de France, with the opening of the 21-stage race to be held in Italy for the first time. This will keep more of the race away from Paris in the north, with three stages starting from Florence, Cesenatico and Piacenza, and to end in Turin.
The Tour has had stages in Italy before, as early as 1952 and as recently as 2011, but never as the "Grand Depart."
● Shooting ● No surprise, but with billionaire Russian Vladimir Lisin voted out as President of the International Shooting Sports Federation, the ISSF Executive Board announced a set of cost-containment measures on Wednesday.
These include eliminating non-Olympic events from ISSF World Cups, which will trim the competitions from three days to two; having only one bronze medal instead of two (meaning one less match); reductions in the expenditures for television production and the postponement of a video-review system until its quality can be improved.
The ISSF showed assets of €17.051 million at the end of 2021, with €4.16 million in reserves and €11.27 million from the IOC's distribution of Olympic television money from Tokyo 2020 held as deferred income.
● Weightlifting ● Another doping positive, this time of a three-time Olympic champion, as the International Testing Agency announced a positive out-of-competition test for China's Xiaojun Lyu, now 38, on 30 October 2022.
Lyu's sample was found to include the prohibited hormone erythropoietin (EPO), and he did not compete at the World Weightlifting Championships in Colombia earlier this month. He won Olympic golds in the men's 81 kg class in 2012-16-20 and five world titles at 77 kg (3) and 81 kg (2).
¶
You can receive our exclusive TSX Report by e-mail by clicking here. You can also refer a friend by clicking here, and can donate here to keep this site going.
For our updated, 951-event International Sports Calendar for 2022-23 and beyond, by date and by sport, click here!