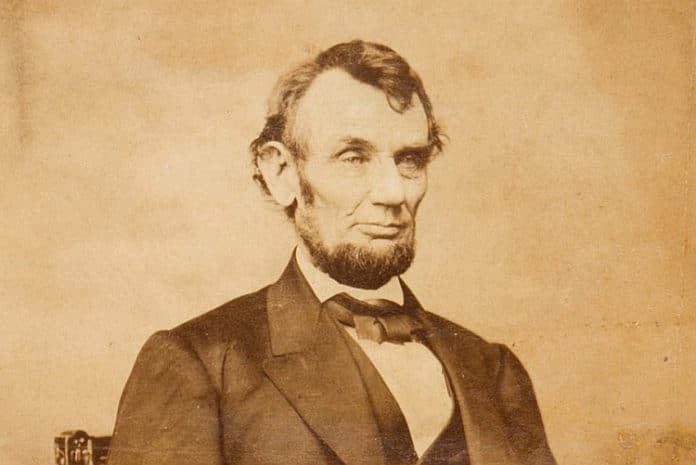 ★ The Sports Examiner: Surveying, monitoring and explaining the key competitive, economic and political forces shaping elite sport and the Olympic Movement.★
★ To get The Sports Examiner by e-mail: sign up here! ★
The Olympic future of Modern Pentathlon is in trouble. A lot of trouble.
Created by France's Pierre de Coubertin, the father of the modern Olympic Games, it was introduced at the Stockholm Games in 1912 and has been in every Olympic Games since, incorporating fencing, swimming, riding, shooting and running. It's really a four-event program now with the shooting and running combined into the "Laser Run" in 2012.
But after the embarrassment of the Tokyo 2020 Games – at which the horse Saint Boy refused to jump for Germany's Annika Schleu, with the horse being punched by German coach Kim Raisner – the sport's international federation (UIPM) controversially voted in November 2021 to replace riding with a new fifth discipline, obstacle racing.
However, many of the sport's top performers have refused to go along. And their voice is being heard.
When the International Olympic Committee Executive Board announced its since-approved initial sports program for the Los Angeles 2028 Olympic Games last December, the Modern Pentathlon was left out. Moreover, the announcement stated:
"The UIPM must finalise its proposal for the replacement of horse riding and the overall competition format, and demonstrate a significant reduction in cost and complexity and an improvement across the areas of safety, accessibility, universality and appeal for young people and the general public."
While the UIPM – Union Internationale de Pentathlon Moderne – has been busy promoting obstacle racing with three trial events so far and a fourth now scheduled for October, an athlete group called Pentathlon United has mounted a public shouting match, complaining loudly that riding needs to be reformed, not excluded from the sport. (Riding is being retained for the Paris 2024 Games.)
And at last Thursday news conference during the IOC Executive Board meeting, IOC Sports Director Kit McConnell (NZL) very diplomatically indicated that the Pentathlon United voice was not only being heard, but is important:
"In terms of the second question regarding athletes in Modern Pentathlon, I think – and hopefully you're aware of this – when the IOC Executive Board did not include Modern Pentathlon in the initial sports program for Los Angeles 2028, there was a very clear framework that was set out, in terms of accessibility, cost and complexity and so on, and one of the key points was consultation with the athlete community.
"We ourselves had a call directly with the UIPM athletes community when the IOC Executive Board recommendation was made and then supported by the IOC Session, to explain exactly the situation and enforce their voice in that discussion.
"I think we should consider that there's two aspects to this also: there's the elected athlete commission voice and there's other athletes which may or may not have the same opinion, which also have a voice. So, again, we're looking forward to the UIPM reflecting that athlete voice both in their review of that fifth discipline, finalizing the recommendation of that discipline, and then in the proposals they put forth to us, and we'll seek that athlete view in that consideration."
Let's be clear: the Modern Pentathlon is a tiny sport. From 1912 through 1996, with competition for men and a men's team event, it never drew more than 66 total participants. By dropping the men's team event and adding a women's division in 2000, participation increased and the sport has had a quota of 72 athletes for 2008-12-16-20-24.
That's by far the smallest of all of the sports in the Olympic Games, outside of the added sports requested by the organizing committees for both Tokyo 2020 and Paris 2024. The next-smallest sport is Triathlon, with 110 participants for Paris, 53% higher.
In fact, for Paris, even the added sport of Skateboarding will have more athletes (88!) than the Modern Pentathlon, and Sport Climbing will have 68.
The UIPM's elected leadership has been steadfast in maintaining that only removing riding and replacing it will keep the sport in the Olympic Games. However, it has had only modest interest in its obstacle course test events:
● The first obstacle test, following the UIPM World Cup Final in Ankara (TUR) in June, drew only 36 out of 71 participants and just 28 answered a UIPM survey about the event, which did not include a question on the option of retaining riding.
● The second test, held in Manila (PHI) on the sidelines of a Ninja World Cup obstacle event, drew 120 participants, but only 27 pentathletes, of which 22 agreed to complete a UIPM survey.
● The third test, held in conjunction with the UIPM Youth World Championships in Italy on 9-10 September, drew 122 participants (of 260+ event entries) on a beach course, with quotes from 28 athletes, but no report yet on survey and no information on a response option to prefer riding.
Pentathlon United champions its survey of 213 athletes from July, in which 90.6 percent were in favor of retaining riding (as is or with safety upgrades), 7.5% in favor of obstacle or Ninja-style racing and the remainder undecided.
And PentUnited has released a detailed, four-page plan for the reform of the riding discipline to remove the issues that were raised in Tokyo. A clever video released on 10 September showed 12 elite-level athletes ranked in the men's and women's top 30 against removing riding – including Tokyo 2020 gold medalist Joe Choong (GBR) – as well as 10 of the top 25 junior men and women in favor of "keep riding and change the rules."
Two years before he was elected President of the United States, Abraham Lincoln famously said in an 1858 speech in his campaign for a U.S. Senate seat in Illinois, "A house divided against itself cannot stand." He was right then and right now.
The IOC's McConnell has served notice to the UIPM and to PentUnited that the sport's Olympic future will be brighter with more unity. And as both sides harden their positions, what can the federation show as proof of reduced "cost and complexity" or expanded "appeal for young people and the general public"?
All this for 72 athletes and a sport which now requests a custom-built, all-in-one venue for men's and women's finals that will take all of 90 minutes each?
It is telling that an August announcement by the UIPM reveled in the possibility of being added to the program of the 2026 Commonwealth Games in Victoria (AUS). Not for the Modern Pentathlon, but for just the Laser Run. That's hardly an endorsement for 2028.
If there was ever a time for unity, this is the time for the UIPM and its athlete critics to find common ground and a way forward. Because the IOC does not appear to be buying what is currently being sold.
Rich Perelman
Editor
You can receive our exclusive TSX Report by e-mail by clicking here. You can also refer a friend by clicking here, and can donate here to keep this site going.
For our updated, 620-event International Sports Calendar for 2022 and beyond, by date and by sport, click here!