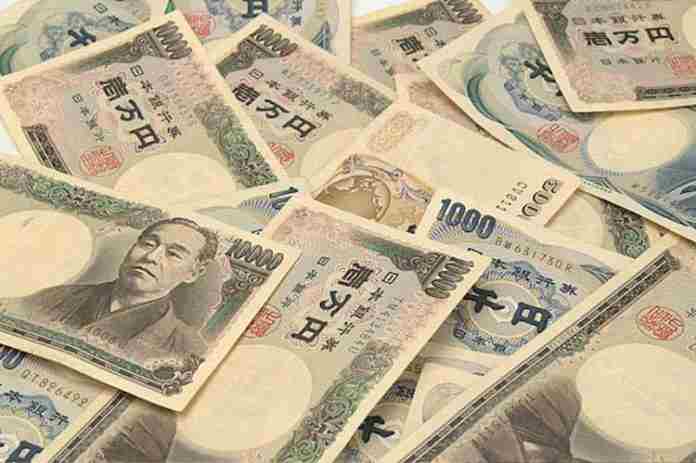 (★ Friends: Very grateful for the 24 donations now received toward the new bill for server and support costs; with the overage from the prior request, we're at 68% of our goal. This isn't the easiest time to ask, but if you would like to help, please donate here. Your enthusiasm is the reason this site continues. ★)
News, views and noise from the non-stop, worldwide circus of Olympic sport:
● Games of the XXXII Olympiad: Tokyo 2020 ● True to its promise, the Tokyo organizers released a revised budget prior to year-end, showing the cost of the Olympic Games is expected to cost ¥1.64 trillion or about $15.8 billion U.S.
This is up from the ¥1.35 trillion (or ~$12.6 billion) figure expected for the Games to be held in 2020, with the added ¥294 billion (~$3.2 billion) caused by the postponement and added measures for mitigation of the coronavirus.
Kyodo News reported "Of the total cost, the organizing committee will cover 721 billion yen [~$6.95 billion], the Tokyo metropolitan government 702 billion yen [~$6.77 billion] and the central government the remaining 221 billion yen [~$2.13 billion]."
And
"The organizing committee's share increased by 91 billion yen [~$878 million] from the amount announced in the fourth budget late last year, after factoring in funds gained from increased sponsor revenue and insurance that covers the games' postponement or cancelation, as well as a reserve fund of 27 billion yen [~$260 million]."
The organizing committee was also reported to have increased the budget for the Opening and Closing Ceremonies from ¥13 billion [~$125.4 million] to ¥16.5 billion yen [~$159.1 million], again related to the postponement.
● United States Olympic & Paralympic Committee ● "As we all know, the Olympic and Paralympic Games are the jurisdiction of the [International Olympic Committee] and [International Paralympic Committee]. And those organizations do absolutely have the ability and the right to sanction athletes. What we've done is make clear to our athletes that if their demonstrations are in support of social justice and racial issues, are peaceful and respectful, that we will not issue sanctions ourselves. Now comes the hard work of determining and defining [our rules] – and ideally – asking the IOC to be clear about their rules and the ramifications of those rules in advance. And that's what we'll try to accomplish here over the next quarter."
That's USOPC chief executive Sarah Hirshland during a telephonic news conference on Monday, describing the next steps in implementing the recently-announced policy to not sanction "athletes for peaceful and respectful demonstrations in support of racial and social justice."
Asked about possible initiatives to rescind the suspensions of 400 m medalists Vince Matthews and the late Wayne Collett for their relaxed medal-stand posture in 1972, Hirshland said, "The most powerful way to honor the efforts of those in the past is to change the future."
Hirshland also touched, with some optimism, on the USOPC 's financial situation: "We are financially stable as an organization. You know, we did make some adjustments earlier this year to assure we put ourselves in a strong position, and we are now in a very strong position going into next year. We will see revenue increase, we will see our program spending increase as a result of those revenue gains and we will also see the impact of shifting significant revenue and expense into the '21 to '24 quad cycle."
While revenues were down in 2020, so were expenses, and the USOPC has again closed down its training center operations in Colorado Springs until the middle of January.
USOPC Chair Susanne Lyons touched on the "anger and disappointment" over the reduction of sanctions on the Russian Anti-Doping Agency by the Court of Arbitration for Sport and called for more efforts against doping in the future.
Hirshland noted that there is no defined vaccination plan for the U.S. team at this point, but is being developed.
¶
Four more members of the Empowering Olympic, Paralympic and Amateur Athletes Act of 2020 Commission were revealed last week, to be confirmed by retiring Oregon Rep. Greg Walden (R). Walden designated Republican Rep. Doug Lamborn from Colorado – who has the USOPC in his district – to make the selections:
● Norm Bellingham, who competed in Sprint Canoeing for the U.S. in 1984-88-92, winning gold with Greg Barton in the men's K-2 1,000 m in Seoul and then was fourth in the K-1 500 m and K-2 1,000 m (with Barton) in 1992. He served as the Chief Operating Officer of the USOC from 2006-11, so he will have significant insights into how the USOPC can be better tuned.
● Eli Bremer, a 2008 Modern Pentathlon competitor, who finished 22nd in Beijing.
● Peter Carlisle, the Senior Vice President for Individual Sports Marketing and Managing Director, Olympics & Action Sports at the sports representation form Octagon.
● Joe Schmitz, the former Inspector General of the U.S. Department of Defense from 2002-05 and a U.S. Naval Academy graduate.
Both Carlisle and Schmitz are lawyers. They join athlete reps Brittney Reese and John Dane – selected by Republican Sen. Roger Wicker – on the 16-member panel.
Wicker has two non-athlete selections remaining; yet to be heard from are selections from Rep. Frank Pallone (D-N.J.) or Sen. Maria Cantwell (D-Washington).
● Alpine Skiing ● The busy FIS Alpine World Cup continued on Monday with the men's Slalom in Alta Badia (ITA), with Swiss Ramon Zenhaeusern claiming his four career World Cup gold, just ahead of Austrian veterans Manuel Feller (+0.08) and Marco Schwarz (+0.12).
The men's tour continued on Tuesday in Madonna di Campiglio (ITA) with a night Slalom, with Norway's Henrik Kristoffersen coming from 12th to first on the second run and taking his 22nd career World Cup win.
Teammate Sebastian Foss-Solevaag won his first individual-race World Cup silver in second; he led after the first run, but was only 25th on the second run. Italian veteran Alex Vinatzer was third.
● Athletics ● The 2021 Millrose Games has been canceled by The Armory Foundation.
Scheduled for 13 February, it was to be the 114th edition of the famed indoor meet, but is yet another victim of the coronavirus pandemic.
According to meet director Ray Flynn: "Canceling the iconic Millrose Games was a very difficult decision, but with all the health concerns surrounding an event of this complexity, rather than risking the athletes, officials, meet personnel, media and others, we have decided to wait until Feb. 12, 2022, for the next edition of the Millrose Games."
¶
A new series of U.S.-based meets is now scheduled for 2021 under the title "Track Series." Formed by a group of meet and race directors, the concept is to offer American athletes a chance to compete domestically. The provisional schedule for 2021 includes:
● 14 May: Los Angeles, California: track meet
● 29 May: Portland, Oregon: Portland Track Festival
● 31 May: Des Moines, Iowa: Iowa High Performance
● 05 June: Nashville, Tennessee: Music City Carnival
● 10 July: Los Angeles, California: Under Armour Sunset Tour
● 17 July: Los Angeles, California: Under Armour Sunset Tour
● 14 August: Memphis, Tennessee: Ed Murphey Classic
Prize money is expected to be available at each meet and there will be an overall series points system and seasonal prize money as well. These are primarily existing meets which are being tied together for promotional purposes, but it's an alternative to only being able to race in Europe during the summer.
Jesse Williams of Sound Running told Runner's World, "We need an actual formal [U.S.] season, and we need it to be convenient for athletes, something to build a fan base."
Music City Distance Carnival director Dave Milner added, "It's pathetic that all the best athletes in America go to a different continent for most of their racing.
"That's the position we're in with track because for as long as I can remember, there's just been a dearth of competitive opportunities for professional track athletes here. So they have to go to Europe and live out of a suitcase for four or five weeks at a time, and that's just so hard for people to do, especially those that have families or have jobs. I feel like it's been slowly killing the interest in the sport for the public for decades. …We need to bring the sport back to the U.S. to keep it relevant."
Some of these events, or their precursors, were held this summer and fall, without fans and with the relevant coronavirus precautions. The athlete response was good, but how these events can do commercially is the question still to be answered.
● Basketball ● "I think there is a great understanding in what it means for the NBA and its players to play in the Olympics. The Players Association and the owners took the decision to play a shortened season which would mean 26 out of 30 teams will have finished by [the Olympic qualifiers] and all the teams will have finished in time for the Olympic Games.
"I believe that this means we will have, in the Olympic qualifiers, more than 85 percent of NBA players available."
That's FIBA Secretary General Andreas Zagklis (GRE) from an online news conference last week, noting that the NBA schedule for 2020-21 will have its playoffs run from 22 May to 22 July. FIBA has pushed the four Olympic qualifying tournaments to select the four remaining open spots for men's teams to 29 June to 4 July to allow more NBA players to participate. The Tokyo Games will start on 23 July.
● Football ● The story of FIFA and its one-time Secretary General and President Joseph Blatter continues with the filing of a complaint by FIFA against Blatter and others over expenditures related to the FIFA World Football Museum, which take up three lower floors of the 10-story Haus zur Enge in Zurich (SUI). FIFA's statement included:
"The complaint identifies the direct involvement of former FIFA President Joseph S. Blatter together with other persons in relation to activities relating to the agreements that were signed in relation to the facility, which is located in downtown Zurich. The complaint includes the entire project costs at CHF 500 million, and identifies that the previous FIFA administration poured CHF 140 million into renovating and refurbishing a building that the organisation doesn't own, while also locking itself into a long-term rental agreement on unfavourable terms when compared to standard market rates, which, in total, will cost FIFA CHF 360 million by the date of expiration in 2045. That is half a billion Swiss Francs that could and should have been channeled into the development of global football."
The filing was made with the prosecutor for the Canton of Zurich and asks for a criminal complaint against Blatter and others. Wow.
● Freestyle Skiing ● The final day of Ski Cross at Val Thorens in France was completed Monday, with Reece Howden (CAN) moving up from silver – on Saturday – to gold, ahead of Ryan Regez (SUI) and Francois Place (FRA).
The women's final saw Austria's Katrin Ofner win her first-ever World Cup race – after 12 years of trying! – beating out Daniela Maier (GER) and Canada's Marielle Thompson.
● Gymnastics ● USA Gymnastics won a round in court against Liberty Insurance Underwriters last Friday at the U.S. Bankruptcy Court for the Southern District of Indiana.
The Court ordered Liberty to dismiss its suit against Epiq eDiscovery Solutions, Inc. in the U.S. District Court for the Southern District of New York. Liberty had been trying to force Epiq to continue providing services in the USA Gymnastics case as Epiq has threatened to stop since it is owed about $1.8 million in fees from Liberty and others. Liberty has been operating under a Bankruptcy Court order to provide a "full and complete" defense for USAG, which is held to include Epiq's services in this instance.
¶
The monthly report of operations in the USA Gymnastics Bankruptcy case was filed on Monday, with the total legal fees in the case reaching $12.656 million as of 30 November 2020.
Of this amount, $7.298 million has been paid by USAG's insurers, plus $252,383 in expenses.
That this case is completely about insurance proceeds is underscored by the USA Gymnastics balance sheet as of 30 November, which shows total non-insurance assets of $11.13 million.
● Judo ● The Court of Arbitration for Sport confirmed the two-year suspension for doping for 2016 Olympic 57 kg Champion Rafaela Silva by dismissing her appeal from the sanctions imposed by the International Judo Federation's Hearing Panel.
Silva tested positive for Fenoterol Metabolite, a prohibited substance, in an in-competition test on 9 August at the 2019 Pan American Games in Lima, Peru. She then tested negative at the World Judo Championships on 31 August and asked for a no-fault finding from the use of a contaminated substance given to her during the Games.
"The CAS Panel in charge of this matter could not find that Rafaela Silva had discharged the burden which lies upon her to establish by a balance of probability the "route of ingestion" for the prohibited substance. Accordingly, the Panel was unable to either reduce or eliminate the sanction imposed on her in the Challenged Decision."
● Nordic Skiing ● Sad news for four-time Olympic medalist (two golds) and 13-time World Champion Petter Northug, 34, of Norway, who was sentenced to seven months in prison for narcotics possession and serious traffic offenses. He also received a lifetime driving ban.
The Associated Press reported that "After being stopped for speeding, police searched Northug's home and found cocaine. Northug admitted to possessing cocaine, speeding, and driving under the influence."
Northug won golds in the 50 km Classical and Team Sprint Cross Country events in Vancouver in 2010 and collected 13 World Championships golds between 2007-15 for events from 15 km to 50 km.
● At the BuZZer ● One of the many odd aspects of the addition of break dancing to the 2024 Paris program is that the existing DanceSport national federations don't even cover "breakin."
So it is in the U.S., but on Sunday it was announced that a Memorandum of Understanding was signed on 11 December between USA Dance – the national federation in the U.S. – and USA Breakin', which recognizes the latter as the National Sports Organization responsible for the discipline:
"Under this agreement USA Breakin' is responsible for training athletes, adjudicators, and coaches, sanctioning Breakin' competitions, and managing operational aspects of the Breakin' DanceSport discipline in preparation for the Olympics."
It's a good sign that the two organizations got together on this and did not end up in court; there are other sports which would do well to notice. Go ahead, take a head spin in celebration!
You can receive our exclusive TSX Report by e-mail by clicking here. You can also refer a friend by clicking here, and can donate here to keep this site going.
For our 526-event International Sports Calendar from October 2020 to June 2021, by date and by sport, click here!