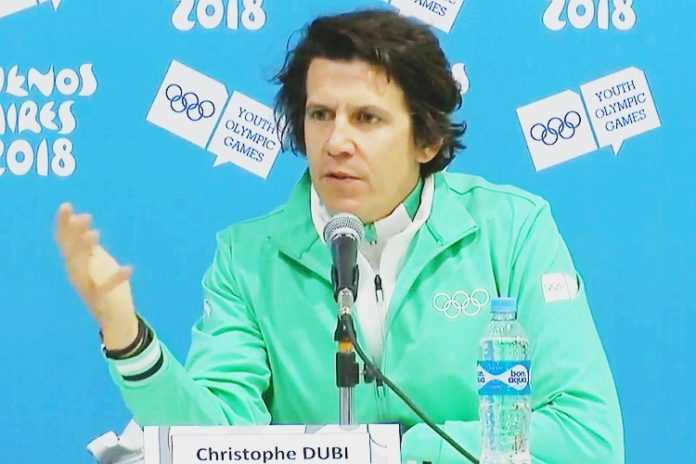 The third edition of the International Olympic Committee's YOG continues in Buenos Aires, with the Closing Ceremony scheduled for the 18th (Thursday).
The IOC gave a news conference midway through the Games, headlined by Executive Director of the Olympic Games, Christophe Dubi (SUI; pictured). He was nothing short of ecstatic about the event, stating that "If you ask where we are on a scale from one to ten at this point," Dubi said. "We are at an eleven.
He was asked about unexpectedly long lines at some of the competition parks; his reply was "Managing success is the ultimate achievement from an organizer's standpoint."
Asked what features of the YOG can be carried forward to the Olympic Games and Winter Games, he replied that "What we can replicate – and this is why we had half a day of observation with Tokyo 2020 – are some of the urban touches which are working very well here. We will have Olympic 'corridors' in which you will have the equivalent of the food trucks, in which you will have the sports initiation, in 3×3 [basketball], we will also have the same concept where you have the warm-up part of the public area."
The Buenos Aires organizers announced last Friday that all 600,000 entry bracelets had been distributed for the Games. Attendance for the free-admission, open-air Opening Ceremony in the city center was estimated from 200-215,000 and that another 350,000 had attended the Games in total over the first five days of competition (averaging 70,000 daily).