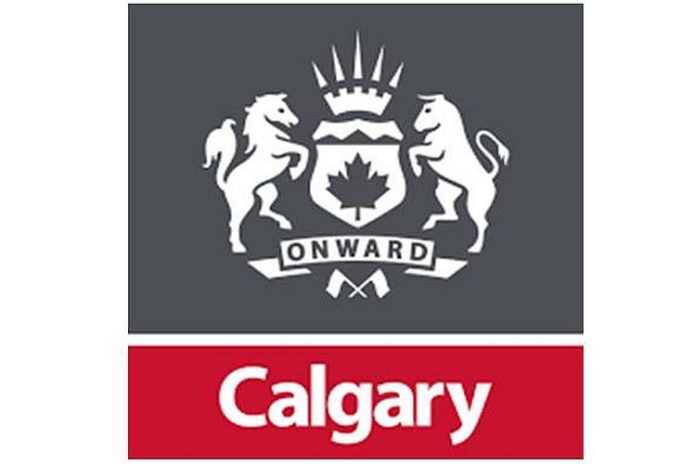 It took a long time to get everyone in who wanted to vote, but Elections Calgary finally announced the results of the city's referendum on whether Calgary should bid for the 2026 Olympic Winter Games at 9:58 p.m. Tuesday night:
• YES: 132,832 (43.6%)
• NO: 171,750 (56.4%)
That's a total of 304,774 ballots cast, a turnout of 39.7%, but certainly good for a single-issue election. By comparison, in the 2017 citywide elections, some 387,583 ballots were cast, about 27% more.
Those are the numbers, but not the story.
While the International Olympic Committee is in good shape for the Olympic Games, with Tokyo, Paris and Los Angeles lined up for the 2020-2024-2028 Games, it now has an undeniable problem with the Olympic Winter Games. Consider:
• It had only three bidders for the 2014 Games (won by Sochi, Russia) and only two bidders for the 2022 Games, won by Beijing (CHN). Four possible European hosts withdrew from the 2022 contest, in significant part because of the costs incurred by Sochi, reported at more than $51 billion as the town was converted into a year-round resort.
• With the IOC's deadline for bid submissions coming up swiftly on 11 January, it will likely have only two candidates: Milan and Cortina from Italy, and Stockholm, Sweden.
Stockholm has no governmental funding guarantees yet and without them, cannot compete and may have to withdraw prior to the bid submission deadline. Milan and Cortina have no national governmental funding, but will be funded (and guaranteed) by the regional governments of Lombardy and Veneto, which the IOC will accept.
There have been rumors about an Argentina bid at the last moment and perhaps a Barcelona bid. But for the first time since the Los Angeles bid for the 1984 Games in 1977, the IOC may have one choice only.
• This is the ninth straight city or state referendum on an Olympic bid which has gone down to defeat, over the past five years. The excellent GamesBids.com site posted a detailed history of recent Olympic referenda showing:
○ 2022 Winter Games:
Krakow (POL), lost 30-70%
St. Moritz and Davos (SUI), lost 53-47%
Munich (GER), lost 52-48%
○ 2024 Olympic Games:
Hamburg (GER), lost 52-48%
○ 2026 Winter Games:
Sion and Canton of Valais (SUI), lost 54-46%
Innsbruck (AUT), lost 53-47%
St. Moritz and Davos (SUI), lost 60-40%
(Now add Calgary, losing 56-44%)
○ 2028 Olympic Games:
Vienna (AUT), lost 72-28%
• Even worse for the IOC is the fact that Calgary was the third city to vote on the 2026 Games which had held the event previously. St. Moritz hosted the 1928 and 1948 Winter Games and Innsbruck was the site in 1964 and 1976 (when it took over from Denver, whose citizens voted not to fund the Games, which had been awarded to the city).
All three turned away the Games by 53%, 56% and 60%!
Calgary's Mayor, Naheed Nenshi, told the Calgary Herald, "We need to better understand what people were so concerned about. We need to spend the next few weeks peeling that onion."
One Calgarian, Blair Cosgrove, tweeted a fascinating perspective about his vote:
My "no" is not negative. My "no" means "yes" to #yyc blazing its own modern path to prosperity via ambition, vision & self reliance, not to a path owned by the Olympics. Our future is bright, if we are willing to do the work. Let's start.
For him – and no doubt others – the Winter Games were in Calgary's past, not its future. And the fact that Calgary itself was going to have to put up C$390 million (~$294.5 million U.S.) and accept the risk of guaranteeing the financial performance of the Games did not help.
Although the referendum results are non-binding, Calgary's bid is over and the City Council will make that official on Wednesday … or risk an immediate recall election. Tuesday's vote is good for Italy, a possible shot-in-the-arm for Stockholm – which can now see a real path to victory – and the folks in Salt Lake City are smiling too. A 2026 Winter Games in Calgary would have ended their 2030 bid.
It's bad news for the IOC, which must now think hard about whether the new events that has doubled the size of the Games from Calgary to PyeongChang are worth it. Freestyle? Snowboard? Short Track? And what of the cost of ski jumping? These are harder questions than whether a Canadian town in the Rockies wants to host a Winter Games. Much harder.
Rich Perelman
Editor