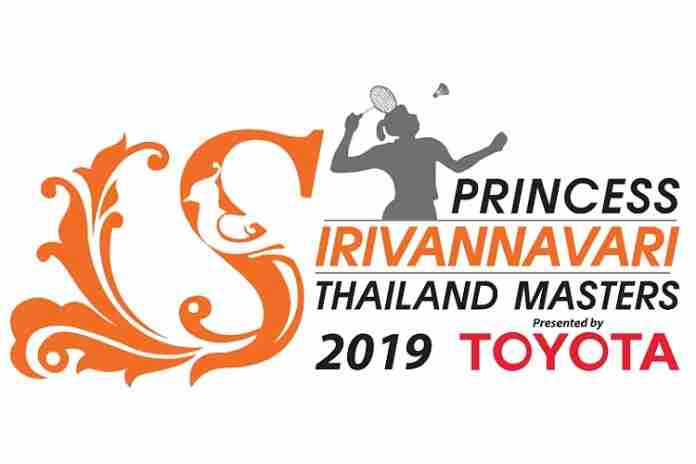 The Princess Irivannavari Thailand Masters tournament, with $150,000 in prize money, is underway with the qualifying rounds in Bangkok, and a good field assembled for the year's opening tournament of consequence. The top seeds:
● Men's Singles:
1. Dan Lin (CHN) ~ 2008 and 2012 Olympic Champion
2. Khosit Phetpradab (THA)
3. Kantaphon Wangcharoen (THA)
● Men's Doubles:
1. V. Shem Goh/Wee Kiong Tan (MAS)
2. Aaron Chia/Wool Yik Soh (MAS)
3. Wahyu Nayaka Arya Pangkaryanira/Ade Yusuf Santoso (INA)
● Women's Singles:
1. Nitchaon Jindapol (THA)
2. Porntip BuranaPresertsuk (THA)
3. Michelle Li (CAN)
● Women's Doubles:
1. Jongkolphan Kititharakul/Rawinda Prajongjai (THA)
2. Nami Matsuyama/Chiharu Shida (JPN)
3. Emilie Lefel/anne Tran (FRA)
● Mixed Doubles:
1. Peng Soon Chan/Liu Ying Goh (MAS)
2. Dechapol Puavaranukroh/Sapsiree Taerattanachai
3. Ronald Ronald/Annisa Saufika (INA)
This is the fourth year of the Thailand Masters, first held in 2016. Thai players have won all three prior editions in the women's Singles and Jinapol is back to defend her 2018 title. Thailand also has the defending women's Doubles champs in Kititharakul and Prajongjai. Malaysia's Chan and Goh are back to defend their 2018 title in Mixed Doubles.
Look for results here.