Home
Tags
Ana Marcela Cunha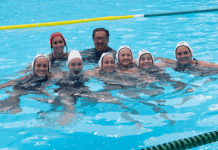 The astonishing dominance of China in the diving well and Russia in Artistic Swimming continued without interruption during the FINA World Aquatics Championships in Gwangju (KOR). The Chinese diving team is in position for a sweep of all 13 diving events for the first time ever. So far: ● The Chinese entries have won all […]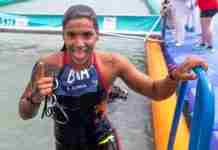 Local fans who came out to see Hungary's open-water star Kristof Rasovszky finally got to see him realize a long-held goal: to win a FINA Marathon World Series race on his home course at Lake Balaton. He went out hard on the 2,500 m loop course, then eased back to among the leaders before unleashing […]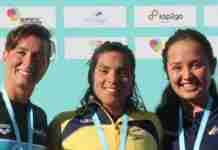 If there are any people on the planet more fit right now than Brazil's Ana Marcela Cunha and Italy's Rachele Bruni, they need to prove it. Swimming against a small field in the third FINA Marathon Swim Series race in Setubal (POR), the two stars raced 10,000 meters in 19 C (66 F) water – […]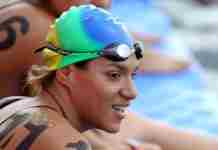 With just over a month to go before the World Aquatics Championships in Korea, the FINA Marathon World Series has two more events before...
News, views and noise from the non-stop, worldwide circus of Olympic sport: ● Athletics ● Despite its agreement in June with the IAAF that it would abide by the decision of the Court of Arbitration for Sport in its filing against the federation's Eligibility Regulations for Female Classification, Athletics South Africa confirmed that it would […]
A strong turnout of 75 swimmers from 19 countries came to the exotic location of The Seychelles off the African coast for the second of nine stages of the 2019 FINA Marathon World Series. While the men's race had plenty of twists and turns, the women's race was a re-run of 2018. The six-lap race […]
The second of nine 10 km Marathon World Series events is getting ready at Beau Vallon Beach in the Seychelles. The fields are good, including the world champs from 2017: Men: ● Allan Do Carmo (BRA) ~ 2014 World Series winner ● Marc-Antoine Olivier (FRA) ~ 2016 Olympic bronze; 2017 Worlds bronze ● Christian Reichert […]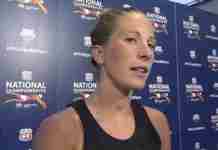 Of the four senior races at the USA Swimming Open Water National Championships in Miami, Florida, American swimmers won only one. But that was hardly the point as the meet served to select the U.S. swimmers for the Open Water events at the 2019 FINA World Championships in Korea in July. And it showed that […]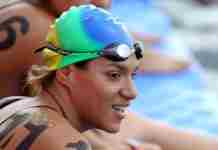 A windy day and two large fields of swimmers made the water choppy for the first FINA Marathon World Series 10 km event in Doha (QAT), won by Germany's Florian Wellbrock and Brazilian star Ana Marcela Cunha. Wellbrock had to deal with a field of 82 swimmers in the men's event, contested in four 2.5 […]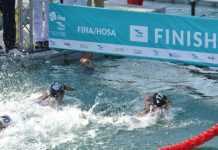 The nine-leg FINA Marathon Swim World Series starts this week in Qatar with the big stars of the open-water division ready to go for...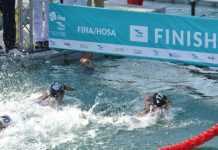 Dutch open-water star Ferry Weertman didn't win at the final leg of the eight-stop FINA/HOSA Marathon Swimming World Series in Abu Dhabi (UAE) on Friday. In fact, he was seventh. But that was more than enough to clinch his first FINA Marathon World Series title, with 86 points, ahead of Britain's Jack Burnell (64) and […]
The final leg of the eight-stop FINA/HOSA Marathon Swimming World Series is coming in Abu Dhabi (UAE) on Friday, with the seasonal title still on the line in the men's division. The current standings, after seven races: Men: 1. 78 Ferry Weertman (NED) 2. 62 Jack Burnell (GBR) 3. 55 Simone Ruffini (ITA) 4. 51 […]