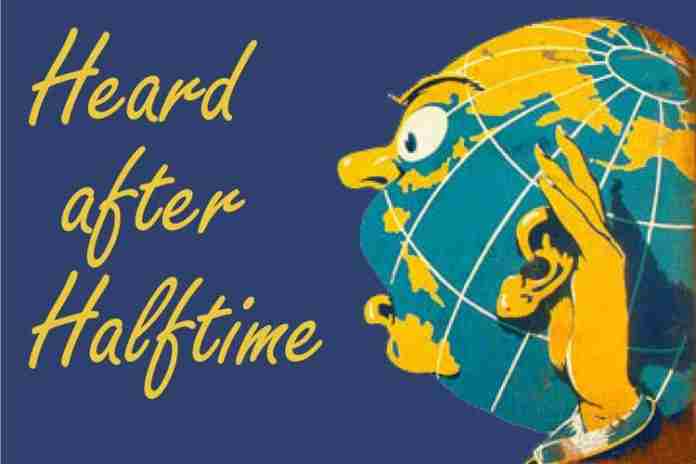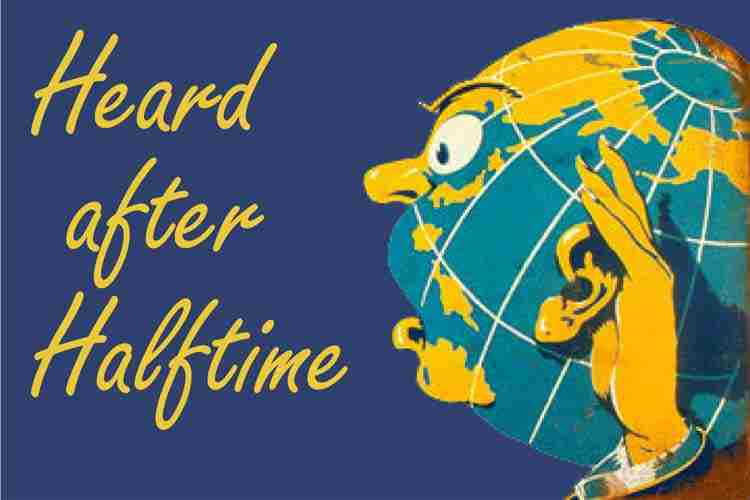 News, views and noise from the non-stop, worldwide circus of Olympic sport:
● Athletics ● Despite its agreement in June with the IAAF that it would abide by the decision of the Court of Arbitration for Sport in its filing against the federation's Eligibility Regulations for Female Classification, Athletics South Africa confirmed that it would file an appeal anyway.
Agence France Presse reported that, according to South Africa's sport and recreation ministry spokesman Vuyo Mhaga, "the appeal, to be lodged at the Switzerland Federal Tribunal, would be based on complaints over the judges' past record on similar cases, lack of clarity over how the ruling could be implemented and how the evidence was handled."
The appeal must be filed by 31 May and will be coordinated by Athletics South Africa.
The Court upheld the IAAF's new regulations, introduced in 2018, and put in effect on 8 May 2019. The new rules require athletes competing in the women's division in events from the 400 m to the mile – which includes the heptathlon – have a serum testosterone level of 5 nmol/L or less; those with higher levels – such as South Africa's double Olympic women's 800 m champ Caster Semenya – would be required to take oral medications to lower their natural levels of testosterone to that level.
● Athletics ● In the latest sign of changes in attitude concerning doping in Russia, Russian Anti-Doping Agency head Yuri Ganus sent a letter to the head of the Russian National Olympic Committee proposing "the dismissal of the federation's senior officials, including its President Dmitry Shlyakhtin, and all national team athletics coaches, among several other measures.
"'Given that there is critically little time left until the start of the 2020 Olympics, and there is much to do in coordination with IAAF, work toward the transformation of the federation requires an immediate resolution.'"
This is the most direct evidence yet of a stepped-up effort to end the IAAF's four-year suspension of the Russian athletics federation. Only "Approved Neutral Athletes" from Russia – approved annually by a special IAAF review committee – are allow to compete internationally. The impact has been severe: as of 28 March 2019, a total of 203 applications have been filed, with 67 approved, 15 rejected and 123 still in process.
● Biathlon ● Following the IAAF's trailblazing effort to create and fund an independent "integrity unit" outside of its own structure, the International Biathlon Union announced its own "Biathlon Integrity Unit" that will "centrally manage all integrity-related matters concerning biathlon, including anti-doping as well as ethical breaches, betting related issues or any kind of result manipulation."
The new entity will be incorporated into the new version of the IBU Constitution, which is expected to be reviewed by the sport's national federations in a special Congress to be held in the fall.
● Cycling ● Spain's Samuel Sanchez, the 2008 Olympic Road Race gold medalist, had his doping suspension for two years confirmed by the Union Cycliste Internationale.
Sanchez, now 41, failed a doping test on 9 August 2017, but "the UCI has accepted the likelihood that the origin of the [doping positive] was a contaminated supplement Mr. Sanchez was using." As he was provisionally suspended from 17 August 2017, he will be eligible again as of 17 August 2019.
● Fencing ● American Sabre star and five-time World Championships Team medalist – a 2016 Rio Team bronze medalist – Ibtihaj Muhammad told NBC Sports that "I have unofficially hung up my sabre." Now 33, she added "I feel really content with my career and where I am right now in my life. You know, fencing is not a big part of it anymore, but it's always been my intention to transcend sport in a way that reaches people not just in the fencing world but outside of it. I think I've been able to best do that, not only representing my sport but representing myself."
● Judo ● This really happened at last week's Judo Grand Slam in Baku (AZE): Portugal's Anri Egutidze, competing in a second-round match in the men's 81 kg class against Sweden's Robin Pacek, had his mobile phone drop out of his judogi about 10 seconds into the match.
He was disqualified immediately; you can check out the video here. Wow! Pacek finished seventh overall.
● Luge ● At the SportAccord conference in Australia last week, the Federation Internationale de Luge (FIL) confirmed that the Doubles event is being introduced for women. Said Secretary General Einars Fogelis (LAT), "We are currently developing and working on the inclusion of women's doubles as a new discipline. This is proceeding extremely well, with a lot of positive feedback from participating athletes. Women's doubles will be part of the 2020 Winter Youth Olympic Games in Lausanne. This is a great opportunity to grow and at the same time for the sport of luge to achieve our common goal – greater gender equality in sports."
● Swimming ● There's no way to pick an athlete as the world's fittest, but one of the candidates has to be Brazil's open-water star Ana Marcela Cunha. In the last two weeks:
= 03 May: 2:00:00.17 ~ 1st in USA Swimming 10 km Nationals in Miami
= 05 May: 0:58:26.00 ~ 2nd in USA Swimming 5 km Nationals in Miami
= 12 May: 2:01:34.10 ~ 2nd in FINA Marathon 10 km World Series in The Seychelles
That's more than 15 miles of competitive swimming in America and Africa in 10 days, with a l-o-n-g plane ride in between. After her silver medal in The Seychelles, she said "I liked the race a lot; last week I swam in the U.S. nationals, so I was a little tired, but at the World Championship I will be swimming in the 5k, 10 km and 25 km events so it is good preparation."
She won't just be "swimming." Cunha – now 27 and standing 5-5 – is a nine-time World Championships medalist and at the 2017 Open Water Worlds, won the 25 km title and bronzes at both 5 km and 10 km.
Is there anyone who can say they are fitter?
● At the BuZZer ● Think there aren't new sports being introduced around the world? Guess again. At last week's SportAccord Conference, one of the newest international federations was making the rounds, the International Camel Racing Foundation.
Created in 2018, the ICRF reports 30 members on three continents and states that "With increasing complexity in the sport, professionalization and competitiveness, the foundation of ICRF was essential to unifying this sport and promoting it globally." The federation's aims are to govern and promote the sport, "Enforce jockey safety" and "Effectuate camel welfare." Now you know.