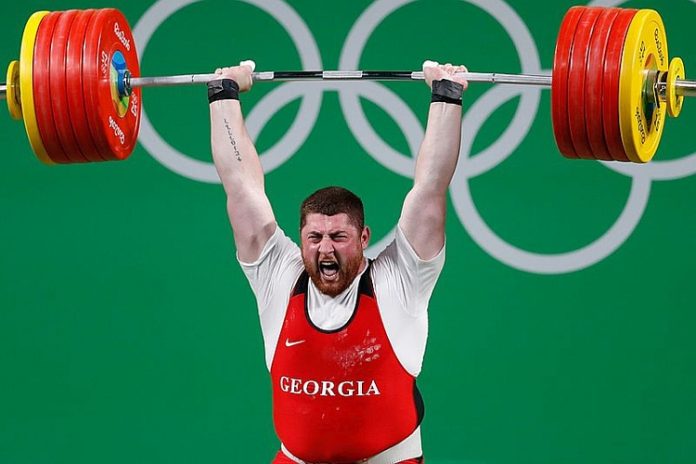 Headline results of noteworthy competitions around the world/updated/:
● Alpine Skiing ● The FIS Alpine World Cup was in Italy and France, with the U.S. taking medals at both.
The men's skiing in Val Gardena (ITA) started with a Super-G on Friday, with Norway's Aleksander Aamodt Kilde taking his third win of the season (and second Super-G) in 1:25.91 over Austrians Matthias Mayer (1:26.13) and Vincent Kriechmayr (1:26.18). On Saturday, it was American Bryce Bennett, 29, with a surprise Downhill victory in 2:02.42, his first career World Cup medal. His prior best had been a fourth (three times), two of which had been at Val Gardena.
Bennett finished ahead of Otmar Striedinger (2:02.56) and Niels Hintermann (SUI: 2:02.74).
Sunday saw the first of two days of Giant Slaloms at Alta Badia (ITA), with Norway's Henrik Kristoffersen winning over seasonal leader Marco Odermatt (AUT), 2:25.04-2:25.35. Austria's Manuel Feller was third (2:25.41), with American River Radamus sixth (2:25.77).
The women were at the famed Val d'Isere resort in France, with another strong performance from U.S. speed skier Breezy Johnson. Italian star Sofia Goggia, the reigning Olympic Downhill Champion, started seventh in the order and took the lead at 1:41.71, a time no one could match and giving Goggia her fourth World Cup win of the season. But Johnson, starting 13th, steamed through the course in 1:41.98 and was a clear second, with Mirjam Puchner (AUT) third.
It was Johnson's third straight silver medal in a World Cup Downhill, underlining her chances as a medal contender for Beijing. In Sunday's Super-G, Goggia got her fifth win in the last seven races in 1:19.23, ahead of Ragnhild Mowinckel (NOR: 1:19.56) and Italian Elena Curtoni (1:19.74). American star Mikaela Shiffrin was fifth in 1:19.98 and Johnson was ninth (1:20.31).
● Badminton ● The BWF World Championships was a wild conclusion to the 2021 season in Huelva, Spain, with Japan taking two wins and China one.
The biggest upset came in the men's Singles, with unseeded Kean Yew Loh (SGP) overcoming 12th-seed Srikanth Kidambi (IND), 21-15, 22-20 for Singapore's first world badminton title!
Japan's wins came in the women's Singles with Akane Yamaguchi (JPN) defeating Tokyo silver medalist Tzu Ying Tai (TPE), 21-14, 21-11, and in the men's Doubles from Takuro Hoki and Yugo Kobayashi (JPN), who beat Ji Ting He and Qiang Tan (CHN), 21-12, 21-18.
China's Qing Chen Chen and Yi Fan Jia took the women's Doubles over Sohee Lee and Seungchan Shin (KOR), 21-16, 21-17.
Thailand's Dechapol Puavaranukroh and Sapsiree Taerattanachai won the Mixed Doubles title – only the second-ever gold in the badminton Worlds – over Yuta Watanabe and Arisa Higashino (JPN), 21-13, 21-14.
● Biathlon ● The fourth stage of the IBU World Cup was a busy schedule in Annecy (FRA), with more wins for powerhouses Norway and Sweden.
The women's 7.5 km Sprint was a second straight World Cup win for Norway's seasonal leader, Marte Olsbu Roeiseland, who won by 15.4 seconds ahead of France's Anais Bescond in 20:22.0, with Swede Elvira Oeberg third (+16.1).
But Oeberg got her first World Cup win on Saturday in the 10 km Pursuit in 29:27.0, just ahead of France's Julia Simon (+4.2), with Oeberg's older sister Hanna getting the bronze (+11.6) and Roeiseland fourth. The 12.5 km Mass Start on Sunday was another win for Elvira Oeberg, who finished in 35:21.7 (one penalty), well ahead of Simon (+10.7).
The men's races saw three-time World Cup champion Johannes Thingnes Boe (NOR) win his first race of the season in the 10 km Sprint (23:30.3), defeating Russia's Eduard Latypov (+7.2). Saturday's 12.5 km Pursuit was the second straight Pursuit win for home favorite Quentin Fillon Maillet in 30:58.3, well ahead (+16.1) of Latypov, who took silver again.
The 15 km Mass Start was a French 1-2, with Emilien Jacquelin taking his first win of the season (35:54.8; one penalty), ahead of Fillon Maillet (+3.5), with Tarjei Boe (NOR) third. With the win, Jacquelin took the seasonal lead.
● Bobsled & Skeleton ● The fifth of eight ISBF World Cups was in Altenberg (GER), with Germany's superstar driver Francesco Friedrich continuing to roll.
Friedrich ran his World Cup win streak in the two-man racing to all four races this season in 1:50.37, ahead of Christoph Hafner (GER: 1:50.59) and Canada's Justin Kripps (1:50.68).
The four-man on Sunday was the sixth race of the season, but the result was the same: Friedrich won in 1:48.88 over Kripps (1:49.16) and Russian Rostislav Gaitiukevich (1:49.23).
The two-women sledding saw the first win (and fourth medal) of the season for Kim Kalicki (GER: 1:54.49), ahead of PyeongChang gold medalist Mariama Jamanka (GER: 1:54.71) and Kaillie Humphries (USA, with Sylvia Hoffman: 1:54.92). Elana Meyers Taylor of the U.S., with Lauren Gibbs, was fourth (1:54.97).
The women's Monobob World Series was also in Altenberg, with Canadian star Christine de Bruin getting her first win of the season (1:59.96) ahead of teammate Cynthia Appiah (2:00.09) with Humphries third (2:00.15); Meyers Taylor was 12th.
In Skeleton, six-time World Champion Martins Dukurs (LAT) got his first win of the year in 1:53.90 over Germans Axel Jungk (1:54.09) and Christopher Grotheer (1:54.31), who continued his streak of winning medals in all five races this season. The women's race was a second gold this season for Germany's Tina Hermann (1:59.03), ahead of second-time medalist Valentina Margaglio (1:59.14).
¶
Three extra women's Monobob World Series races were early in the week in Lake Placid, New York, with Canada's Alysia Rissling winning all three, each ahead of Australia's Ashleigh Werner. American Brittany Reinbolt was third in the final race last Tuesday.
● Cross Country Skiing ● Sprint racing was on the program in Dresden (GER), with men's and women's and team races.
The men's 1.29 km Freestyle Sprint was the fifth straight World Cup win by a Norwegian, this time for Havard Solas Taugbol (2:15.02), defeating Federico Pellegrino (ITA: 2:15.17) and Lucas Chanavat (FRA: 2:15.70).
The women's 1.29 km Freestyle Sprint was the fourth Sprint win in a row for Swede Maja Dahlqvist, giving her the seasonal World Cup lead. She won in 2:33.36) over teammate Jonna Sundling (2:33.79) and Slovenian Anamarija Lampic (2:34.00).
In the Team Sprint events on Sunday, Norwegian teams went 1-2 in the men's competition and Sweden (Sundling and Dahlqvist) won the women's race over Jessie Diggins and Julia Kern of the U.S., 15:45.81-15:46.92.
● Curling ● The WCF's final Olympic qualifying tournament in Leeuwarden (NED) provided three spots for men and women to Beijing. In the men's tournament, Norway (skipped by Steffen Walstad) concluded the round-robin play 8-0 to earn one spot; Italy (Joel Retornaz) defeated the Czech Republic (Lukas Klima), 6-5, to earn another and Denmark (Mikkel Krause) defeated the Czechs, 8-5, to get the third spot.
The women's qualifiers included Scotland (Eve Muirhead; which will play as Great Britain), the winner of the round-robin; Japan (Satsuki Fujisawa) defeated South Korea (Eun-jung Kim), 8-5, for the second spot and the Koreans got the third spot with a 8-5 win over Latvia.
● Diving ● The USA Diving Winter Nationals in Bloomington, Indiana took on extra significance as the selection meet for the 2022 FINA World Championships.
Tokyo Olympians Tyler Downs and Andrew Capobianco went 1-2 in the men's 1 m Springboard, at 811.25 and 785.45, but Downs will pass on the Worlds, so third-placer Jordan Rzepka will go instead (735.00). In the 3 m Springboard, Downs won a second U.S. title at 897.50 in a close duel with Capobianco (874.10); Carson Tyler was well back in third (815.30). Capobianco was 10th in Tokyo and Downs finished 23rd.
The 10 m Platform qualifiers were Zach Cooper and 14-year-old Joshua Hedberg, who scored 839.85 and 832.10, respectively, in the tightly-contested final.
The women's individual winners included veteran Sarah Bacon in the 1 m Springboard, ahead of Brooke Schultz and Hailey Hernandez, 566.25-540.20-518.40. Hernandez won the 3 m Springboard, scoring 656.75 to 649.75 for Bacon, with Kristen Hayden (593.50).
The women's 10 m Platform winner was Daryn Wright (605.55), ahead of Maycey Vieta (593.40) and Ciara Mcging (Ireland, 583.70). Wright and fourth-placer Maggie Merriman will represent the U.S. at the Worlds due to Vieta having represented Puerto Rico in 2021.
In the Syncho events, the winners (and qualifiers for the 2022 Worlds) include Downs and Gregory Duncan in the men's 3m, and Max Flory and Cooper in the men's 10 m.
Hernandez and Delaney Schnell (Tokyo silver winner with Jessica Parratto) won the women's 3 m Synchro and Schnell and Tarrin Gilliland took the 10 m Synchro and are headed for the Worlds.
The Mixed Synchro spots went to event winners Quentin Henninger and Kristen Hayden in the 3 m Springboard and Tyler and Gilliland in the 10 m Platform.
● Football ● The world no. 12 U.S. Men's National Team had a friendly on Saturday against 61st-ranked Bosnia & Herzegovina in Carson, California and came away with a hard-fought, if sloppy, 1-0 victory.
A hard, late foul on Kellen Acosta in the 40th minute in the visitor's zone led to a red card against midfielder Amar Begic and Bosnia and Herzegovina had to play a man down for the remaining 50 minutes. But the half ended at 0-0, even with the U.S. owning 68% of the possession. Both sides had six shots, and American keeper Matt Turner had to make three saves.
The second half had the visitors packing in their defense and the U.S. unable to score. But in the 89th minute, a hard shot from just outside the box by defender Jonathan Gomez was stopped by keeper Belmin Dizdarevic, but squirted out in front of the goal, where substitute striker Cole Bassett – in his first game for the U.S. – knocked it home for the game winner.
The U.S. ended with 73% of the possession and a 10-9 edge in shots, but most importantly with the win. U.S. keeper Matt Turner got his ninth shutout of the year, a team record, and it was the 17th of the calendar year for the men's team, a record, beating the 16 wins in 2013.
● Freestyle Skiing ● The third Ski Cross event of the FIS World Cup season was in Arosa (SUI) on Tuesday, with Swede David Mobaerg repeating as the winner (and getting his second World Cup win). He beat France's Terence Tchiknavorian, who was second for the second race in a row. Canada's Jared Schmidt won the bronze medal.
Canada's Marielle Thompson, the 2014 Olympic champ, got her first medal of the World Cup season with a win over 2013 World Champion Fanny Smith (SUI) in the final. Canada also claimed the bronze with Zoe Chore, her first career World Cup medal.
The Ski Cross season continued in Innichen (ITA) on the weekend, with Swiss Ryan Regez winning Sunday's men's race over France's Bastien Midol and Reece Howden (CAN). Swedish star Sandra Naeslund won her fourth women's World Cup race in five editions this season, again beating Smith, who finished second for the third World Cup race in a row (and four out of five!)
A second race at Innichen will be held on Monday.
¶
The Moguls skiers were at the Alpe d'Huez in France, with Japan's Ikuma Horishima and Canadian star Mikael Kingsbury dominating the event.
Horishima won his second straight Moguls event on the World Cup circuit, scoring 87.84 to top countryman Daichi Hara (82.96) with Kingsbury third (81.34). But Kingsbury came back to take the Dual Moguls on Saturday, his 68th career World Cup gold; he beat Swede Walter Wallberg in the final, and Horishima won the bronze.
Australia's Jakara Anthony swept all competition aside, winning the Moguls over Anri Kawamira (JPN), 85.97-77.21, with American Tess Johnson third (76.64). Anthony then took the Dual Moguls, skiing past Anastasiia Smirnova (RUS) in the final, with American Kai Owens getting third.
● Handball ● The 25th IHF Women's World Championship concluded in Spain, with Norway making a furious comeback in the second half to defeat France, 29-22.
France, the 2017 World Champions, led at the half by 16-12, but the winners got big scoring efforts from Henny Reistad (6 goals), Nora Mork (5), Stine Bredal Oftedal (5) and Kari Brattset Dale (5) to rebound for the win. It's the fourth women's world title for Norway, which previously won in 1999, 2011 and 2015.
For the French, who came into the championships match with a 10-0 record in the tournament, it was their fourth silver medal, including two in a row in 2009 and 2011.
Both of the semifinals were tight, with France eliminating Denmark, 23-22 after trailing 10-12 at halftime. Norway and Spain were 11-1 at half, but Norway pulled away to win by 27-21.
The third-place match was won by Denmark, 35-28, over host Spain. It was the first women's worlds medal for the Danes since a bronze in 2013.
Sweden's Nathalie Hagman ended as the top scorer at 71 goals, with Alexandrina Cabral of Spain at 44.
● Luge ● The sixth of nine FIL World Cups for 2021-22 was in Innsbruck (AUT), with a strong win for home favorites Thomas Steu and Lorenz Koller on the first day in the men's Doubles.
Steu and Koller finished in 1:19.281 for their second straight win on tour, ahead of Andris and Juris Sics (LAT: 1:19.303). German stars Toni Eggert and Sascha Benecken won the Sprint, with Latvia's Sics second, 29.905-29.960, and Steu and Koller third (29.970).
Seasonal leader Johannes Ludwig (GER) won his third men's Singles title of the season in 1:39.605, beating Austrian star Wolfgang Kindl (1:39.654) and Italy's Dominik Fischnaller (1:39.880). Kindl came back to take Sunday's Sprint race, 32.390-32.430 over teammate Jonas Muller, with Ludwig third (32.537).
Germany's Julia Taubitz won her third race of the season in the women's Singles, 1:19.546 to 1:19.588 over Austria's Madeleine Egle, with two-time Olympic champ Natalie Geisenberger third (1:19.894). Egle came back to take the Sprint over Taubitz, 29.992-30.042. Taubitz remains the seasonal leader.
● Nordic Combined ● Same old, same old at the FIS Nordic Combined World Cup in Ramsau (AUT), where Norwegian stars Jarl-Magnus Riiber and Gyda Westvold Hansen continued their winning ways.
Riiber won his fifth consecutive World Cup race this season on Saturday, off the 98 m hill and 10 km race in 24:02.0, with Vinzenz Geiger (24:30.0) well behind and Finn Ilkka Herola third (24:33.9). On Sunday, Riiber won his sixth straight, again over Geiger, 23:58.0-24:13.3, with five-time World Cup winner Eric Frenzel (GER) third in 24:32.1.
The women's event – 98 m hill and 5.0 km – went to Hansen in 14:10.5, keeping her perfect on the season: five wins in five events. She was trailed by Slovenian Ema Volavsek (14:57.1) and Yuna Kasai (JPN: 15:11.8).
● Short Track ● /Updated/The U.S. Olympic Trials in Short Track were held on the weekend at the Utah Olympic Oval in Kearns, with Beijing 2022 spots allocated on a points system based on two competitions each in the 500 m, 1,000 m and 1,500 m distances.
On Saturday, the men's 1,500 m competitions were concluded with Ryan Pivirotto winning the first race ahead of Andrew Heo and then Heo defeating Pivirotto in the second race, but Pivirotto was the overall winner of the event, with Clayton DeClemente third.
The women's 1,500 m races were both won by Kristen Santos, who ended with 68 points to 42 for Corinne Stoddard and 26 for Julie Letai.
Racing was completed on Sunday. The men's 500 m races went to Brandon Kim on Friday, over Pivirotto and Heo, then Pivirotto took Sunday's race, beating Heo, Alec Sklutovsky and Kim. The combined scoring had Pivirotto, Kim and Heo as the top three.
The men's 1,000 m saw Pivirotto outrace Kim and Heo on Saturday, and then Heo won on Sunday, ahead of Marcus Howard and DeClemente, with Kim (who fell) and Pivirotto fifth and sixth. Heo won the combined events, out-scoring Pivirotto and Kim, with DeClemente fourth.
The U.S. men qualified only two spots for Beijing, based on the ISU World Cup results, and Heo and Pivirotto getting on the plane, and Kim third. Pivirotto moves up after being an alternate in 2018.
The women's 500 m races were held on Friday and Sunday, with Santos winning the first trial ahead of Maame Biney and Stoddard, and then Biney winning Sunday's second trial over Santos, Stoddard, Letai and Eunice Lee. The combined event scoring settled on Santos, Biney and Stoddard as the top three.
In the women's 1,000 m, Biney won the first trial on Saturday, beating Letai and Lee, with Stoddard fourth and Santos fifth. The Sunday final had Santos winning over Stoddard and Biney. The combined scoring had Biney as the event winner, followed by Santos, Stoddard and Letai.
The U.S. had five women's qualification places available for the Beijing Games off a strong ISU World Cup showing, especially by Santos. She heads the Beijing squad, along with 2018 Olympian Biney, Stoddard, Lee and Letai.
● Ski Jumping ● The FIS women's World Cup had a single competition in Ramsau (AUT: 98 m hill) on the 17th, with Austria's Marita Kramer – the seasonal leader – winning her fourth event in a row. She scored 261.0 points to out-score Germany's Katharina Althaus (256.9) and Slovenian Ursa Bogataj (253.3).
The men's jumping was in Engelberg (SUI) on a 140 m hill, with Germany's Karl Geiger – the seasonal leader – getting his second win of the campaign at 287.4 points. Japan's Ryoyu Kobayashi was second (286.6) and Timi Zajc (SLO: 282.6) was third. Sunday's event was the third win of the season for Kobayashi, 306.0-293.8. Norway's Marius Lindvik was third (293.5), his third medal of the season.
● Snowboard ● A busy weekend, with three different events, all in Italy!
The SnowCross competitions were in Cervinia, with a third straight men's win for Austria, but this time by Jakob Dusek – his first medal of the season – beating Eliot Grondin (CAN) and Lucas Eguibar (ESP).
Olympic champ Michela Moioli (ITA) won the women's final over American Faye Gulini, with Australia's Belle Brockhoff taking the bronze-medal race over legendary American star Lindsay Jacobellis.
¶
In Carezza, the Parallel Giant Slalom for men was a victory for Stefan Baumeister (GER), his first of the season, ahead of Dmitrii Loginov (RUS) in the final, with Edwin Coratti (ITA) taking bronze. The women's racing was won by Daniela Ulbing (AUT), edging Olympic champ Ester Ledecka (CZE), with Ramona Theresia Hofmeister (GER) third.
The "Alpine Snowboard" racers then moved on to 2026 Winter Games site Cortina d'Ampezzo for more Parallel Giant Slalom racing. The men's title was the first career World Cup win for Swiss Dario Caviezel, beating Korea's Sangho Lee; Ronald Fischnaller (ITA) was third.
The women's PGS saw Ledecka ace her 20th World Cup win, finishing ahead of Russia's Sofiya Nadryshina in the final; Swiss Ladina Jenny took the bronze.
● Speed Skating ● The ISU Four Continents Championships in Calgary (CAN) was held in mid-week, with many of the top stars not competing, but with five wins for the U.S. and three each for Canada and Kazakhstan.
Austin Kleba of the U.S. won the men's 500 m (34.82) over Korea's Min-kyu Cha (34.83) and Kleba also took silver in the 1,000 m. Kazakhs Denis Kuzin (1,000 m) and Dmitry Morozov (1,500 m) won the middle distances and Canada's two-time Olympic medalist Ted-Jan Bloemen won the 5,000 m (and got the 1,500 m silver). Korea's Cheon-ho Um won the Mass Start, with American Zach Stoppelmoor third.
The U.S. won the Team Sprint (a third medal for Kleba) and Canada won the Team Pursuit (a second win for Bloemen).
The U.S. won the women's 3,000 m (with Jamie Jurak) and the Team Sprint and Team Pursuit (with Jurak). Yekaterina Aidova (KAZ) won the 500 m and was the 1,000 m runner-up, with Yu-ting Huang (TPE) taking the 1,000 m gold. Canada's Kali Christ won the 1,500 m over Americans Sarah Warren and Jurak.
Jurak got a fourth medal with a second in the Mass Start, won by Chae-won Park, with American Dessie Weigel getting the bronze.
● Swimming ● The 15th FINA World 25 m (short-course) Championships are ongoing in Abu Dhabi (UAE), with one world record set and another tied in the first four days of competition.
Hong Kong's Siobhan Haughey, who had been a star in the ISL (short-course) circuit, grabbed the world mark in the women's 200 m Freestyle on the first day of the meet, winning the final in 1:50.31, over Canada's Rebecca Smith (1:52.24) and American Paige Madden (1:53.01). Haughey's time broke Swede Sarah Sjostrom's 1:50.43 mark from 2017.
Sweden tied the women's 4×50 m Medley Relay world mark, winning in 1:42.38 with Michelle Coleman anchoring, to beat the U.S. squad of Rhyan White, Lydia Jacoby, Claire Curzan and Abbey Weitzeil, the silver medalists in 1:43.61. Sweden equaled the 1:42.38 swim by the U.S. team at the Hangzhou (CHN) short-course Worlds in 2018.
Through the first four days of the championships, the U.S. led with 19 total medals (5-5-9), ahead of Italy (11: 3-4-4) and Canada (8: 3-4-1). The American men got individual wins from Shaine Casas in the 100 m Backstroke and Nic Fink in the 200 m Breaststroke, plus the 4×200 m Freestyle. Fink also took a bronze in the 100 m Breast. The men's 4×200 m Free team of Kieran Smith, Trenton Julian, Carson Foster and Ryan Held set an American Record of 6:47.00.
Rhyan White won the only women's individual gold so far, in the 200 m Back, and the U.S. 4×100 m Free team tied Canada for the gold in that event. In the 50 m Fly, Curzan (17) took bronze with a World Junior and American Record of 24.55.
Double winners in Abu Dhabi so far include Russian star Kliment Kolesnikov, who won the men's 50 m Backstroke and the 100 m Medley; he also won silver behind Casas in the 100 m Back.
Haughey won the 100 m Free to go along with her world 200 m Free mark; China's Bingjie Li took the 400 m and 800 m Free titles (Haughey got a bronze in the 400 m Free), and Israel's Anastasia Gorbenko, 18, won the 50 m Breast – the country's first-ever world swimming champion – and then took the 100 m Medley.
Tokyo Olympic champion Yufei Zhang won the women's 200 m Butterfly. Swedish sprint star Sjostrom won silvers in the 100 m Free and 50 m Fly.
Covid protocols have also taken a toll, with the U.S. having five swimmers exit the meet at various points, including sprint star Michael Andrew, Michael Brinegar and Backstroke winner White, followed by Jacoby and Katie Grimes. British Freestyle star Tom Dean, the Tokyo Olympic 200 m Free gold medalist, pulled out of the meet on Friday due to a close contact. The South African team did not come to Abu Dhabi out of caution over the Omicron variant and Australia sent only one swimmer (!).
The use of underwater cameras also led to a series of disqualifications in the Breaststroke events. On day one of the meet, seven women were disqualified in the heats of the 50 m Breast, followed by six men in the 100 m heats. Most of the swimmers got the message, but the incidents continued. A notable loss in the women's 50 m semis was Jamaica's Alia Atkinson, a medal contender, and on Sunday, four women were disqualified in the 100 m Breast heats.
Competition continues through Tuesday (21st).
¶
The ninth and final leg of the FINA Marathon World Series was held in Abu Dhabi as part of the well-planned Aquatics Festival that is accompanying the World 25 m Champs, with Germans Florian Wellbrock and Leonie Beck taking the wins.
Wellbrock, the Tokyo Olympic gold medalist, won a dash to the finish from Italy's Domenico Acerenza over the 10 km course, 1:48:09.4-1:48:12.0. Tokyo silver winner Kristof Rasovszky (HUN) was third (1:48:23.6).
Beck, fifth in Tokyo, defeated Olympic winner Ana Marcela Cunha (BRA), 1:58:17.0 to 1:58:19.3 and Rio 2016 gold medalist Sharon van Rouwendaal (NED: 1:58:22.1). It was Beck's second career World Series victory.
A mixed 4×1,500 m relay was held, with Italy – anchored by star Gregorio Paltrinieri – winning in 1:06:49.1 to 1:06:51.7 for Hungary, with Rasovszky on the anchor. The U.S. team of Mariah Denigan, Grimes, Brennan Gravley and Brinegar was fourth (1:08:17.1).
● Weightlifting ● The IWF World Championships in Tashkent (UZB) closed with a bang, as Georgian superstar Lasha Takakhadze – who has to be the world's strongest man – won his world title with sensational world record lifts in the Snatch, Clean & Jerk and total.
In the men's 109+ kg division, two-time Olympic champ and four-time World Champion Talakhadze started with a world mark of 225 kg (496 lbs.) in the Snatch, two kg better than his Tokyo Olympic lift. In the Clean & Jerk, he lifted an astonishing 267 kg (589 lbs.), also two kg better than Tokyo. That gave him a fifth world title and a combined-lift world mark of 492 kg (~1,085 lbs.), four kg better than Tokyo.
This is astonishing and if weightlifting is to make it onto the Olympic program for 2028, it will be because performances like Talakhadze's just cannot be missed. Armenia went 2-3 with Varazdat Latayan (457 kg) and Rio 2016 silver medalist Gor Minasyan (448 kg).
The men's 109 kg division was similarly dominated, by home favorite and Tokyo gold medalist Akbar Djuraev, who won the Snatch and Clean & Jerk on the way to a combined total of 433 kg. He led a 1-2 Uzbek finish with Ruslan Nurudinov second (421 kg).
The women's 87 kg final was won by Mongolia's Monkhjantsangiin Ankhtsetseg, with a 250 kg total, ahead of Tursonoy Jabborova (UZB: 244 kg). American Juliana Riotto was sixth at 233 kg.
The +87 kg title went to Korea's Young-hee Son, who lifted a combined 282 kg, just one kg better than Thailand's Duangaksorn Chaidee. American Sarah Robles, the 2017 World Champion, was fifth at 266 kg.
Counting only the medals for combined lifts, Korea led the medal table with seven (4-1-2), ahead of host Uzbekistan, Thailand and Colombia, each with five. The U.S. won two medals (1-1-0), from Meredith Alwine (1st: 71 kg) and Mattie Rogers (2nd: 76 kg).
You can receive our exclusive TSX Report by e-mail by clicking here. You can also refer a friend by clicking here, and can donate here to keep this site going.
For our 743-event International Sports Calendar for 2021 and beyond, by date and by sport, click here!