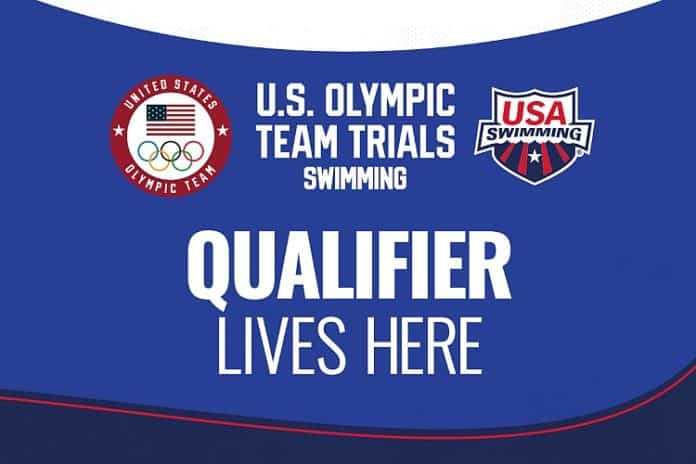 ★ The Sports Examiner: Chronicling the key competitive, economic and political forces shaping elite sport and the Olympic Movement.★
★ We need you! Our 29 donors have covered 66% of our summer fund-raising goal. Please help if you can. ★
★ To get The Sports Examiner by e-mail: sign up here! ★
≡ THE 5-RING CIRCUS ≡
1. England too much for Australia, 3-1, on to World Cup final
2. U.S. out, but Women's World Cup still popular on TV
3. World Athletics Champs mostly on cable, some on NBC
4. Warner: "athletics needs a complete rebuild to rediscover its relevance"
5. Guttsait to AFP: Russia could skip Paris as "goodwill gesture"
● Before 75,784 at Stadium Australia in Sydney, England's Lionesses were the better team in a 3-1 win over Australia. But the Aussies had a moment to treasure forever as star striker Sam Kerr sent a brilliant rainbow shot from 28 yards out for a tying goal in the 63rd before two English goals sealed the victory. England will play Spain in Sunday's final.
● Even with the U.S. out of the tournament, the American viewing audience was still good if a match was played at a reasonable viewing hour. Some 2.592 million tuned in – in English or Spanish – for the Netherlands-Spain quarterfinal last Thursday, available in the evening in the U.S., the third-highest-viewed sports event of the week. But most of the games were in the middle of the night.
● NBC released its broadcast schedule for the World Athletics Championships that start Saturday in Budapest, with weekend programs on CNBC and weekday coverage on USA Network, along with the Peacock streaming service. NBC will have shows on the opening weekend and the last day, 27 August, only.
● Former head of UK Athletics, Ed Warner, wrote that track & field continues to recede in popularity worldwide and blames the World Athletics Council. Of the Diamond League, he characterized it as "Underwhelming, undersold, and often impenetrable to casual sports fans." A preliminary forecast by Track & Field News shows the U.S. is in position to dominate the event once again.
● Ukrainian Sports Minister Vadym Guttsait continued his interview series and told Agence France Presse that he thought Russia might not compete at Paris 2024 as a "goodwill gesture," but warned that Russian and Belarusian participation could trigger a multi-nation boycott.
● Panorama: Olympic Winter Games 2026 (San Siro stadium will not be turn down after the Milan Cortina Games) = PanAm Sports (Carl Lewis and Michael Jordan named among greats of the Pan American Games) = Commonwealth Games (famed mechanical bull from Birmingham 2022 opening now in permanent home) = Athletics (2: 50 Elite Athletes Development Grants announced by USATF Foundation; U.S. sweeps annual Thorpe Cup meet with Germany) = Cycling (British team doctor suspended for four years for doping rules violations) = Rowing (Russia to send four to World Championships) = Swimming (USA Swimming offers creative graphics to celebrate Olympic Trials qualifiers) ●
1.
England too much for Australia, 3-1, on to World Cup final
For the first time since the 1966 FIFA World Cup, football-mad England has a finalist, this time the Lionesses in the 2023 FIFA Women's World Cup, after a convincing 3-1 win over Australia in front of 75,784 roaring – but disappointed – fans at Stadium Australia in Sydney on Wednesday.
This was another test for England without star scorer Lauren James, sitting out her suspension after a red card in the round-of-16, but they were ready and controlled possession. And they were on offense right away as midfielder Georgia Stanway's drive had to be saved by Australian keeper Mackenzie Arnold in the ninth minute.
England had six shots to two for Australia by the 30th minute, and finally scored in the 36th as a pass off the endline by striker Hayley Russo gave onrushing midfielder Ella Toone an opportunity for a right-footed shot from the left of goal, and she buried it to the right-hand side for the 1-0 lead that held up through the half.
Strong English defense made it look like that might stand up, but in the second half, Australia's star striker, Sam Kerr – in her first start in this tournament due to an injured calf – made a memory. She took a lead pass from midfielder Katrina Gorry at midfield and made a 30-yard solo run down the right side. Others joined, but at 28 yards out, she pumped a rainbow shot that flew right over the outstretched arm of English keeper Mary Earps and into the goal for a 1-1 tie in the 63rd to thunderous cheers from the almost-all-Australian crowd.
Now what? Kerr got off two more shots in the following minutes, but the Lionesses were undeterred. After a header by Russo missed the goal in the 70th, England got possession again and a long lead pass from defender Millie Bright from her own end found striker Lauren Hemp racing between two defenders; when Australia's Ellie Carpenter could not clear the ball, Hemp slammed a left-footed strike from the left side of the box to the right side of the net for a 2-1 lead in the 71st.
Now the Aussies mounted rush after rush, looking for the equalizer. In the 82nd, striker Mary Fowler sent a ball through to Kerr in front of goal, but her header, stunningly, went over the net. Two minutes later, a shot by substitute midfielder Cortnee Vine from the right side was saved by Earps. A corner in the 85th was punched away by Earps, but popped out to Kerr, whose volley went high and wide to the right, as she grimaced in frustration.
Time was running out for the home team and then it didn't matter, as England finally got out of its own end, and a run down the middle by Hemp led to a pass to the right to Russo, who sent a seeing-eye shot that crossed by Arnold to the far left corner for the 3-1 lead in the 86th that settled the issue.
England finished with 58% of possession and a 15-12 edge on shots that also included 11 England fouls that helped slow the Aussie attack.
Dutch manager Sarina Wiegman guided the Netherlands to the 2019 Women's World Cup final against the U.S., but lost. She now has a second straight chance at the trophy, in the first all-European Women's World Cup final since 2003, on Sunday, again at Stadium Australia.
Australia will get one more game before its adoring fans, on Saturday in Brisbane against Sweden for the bronze medal.
2.
U.S. out, but Women's World Cup still popular on TV
American viewing interest in the FIFA Women's World Cup has continued despite the U.S. team being eliminated, with 2.592 million watching the Netherlands vs. Spain quarterfinal, the only match from last week that was shown at a reasonable hour in the U.S.
Nielsen reported the Fox broadcast, which began at 8:45 p.m. Eastern last Thursday, did 1.777 million viewers, with another 815,000 watching the Spanish-language show on Telemundo. The combined total of 2.592 million viewers was no. 3 for the week, behind only the Sunday PGA Tour's St. Jude Classic on CBS (3.207 million) and the NASCAR race from Indianapolis on NBC. The Women's World Cup numbers:
Saturday, 12 August (Quarterfinals):
● 861,000 for England-Colombia on Fox (6:14 a.m.)
● 340,000 for England-Colombia on Telemundo (1:30 p.m.) ~ replay
● 226,000 for England-Colombia on Telemundo (6:00 a.m.)
● 579,000 for Australia-France on Fox (2:43 a.m.)
Thursday, 10 August (Quarterfinals):
● 1.777 million for Netherlands-Spain on Fox (8:45 p.m.)
● 815,000 for Netherlands-Spain on Telemundo (8:30 p.m.)
● 578,000 for Japan-Sweden on Fox (3:14 a.m.)
Tuesday, 8 August (Round of 16):
● 312,000 for France-Morocco on FS1 (6:44 a.m.)
Monday, 7 August (Round of 16):
● 362,000 for England-Nigeria on FS1 (6:00 a.m.)
● 329,000 for Australia-Denmark on FS1 (6:22 a.m.)
Beyond the football Women's World Cup, the U.S. men's national team played an exhibition game against no. 1-ranked Spain on Sunday and drew a creditable audience of 657,000 on Fox at 3:30 p.m. Eastern. That's a positive indicator of interest in the American team for the FIBA World Cup coming late this month, with the U.S. again playing in a difficult time zone in Manila (PHI).
3.
World Athletics Champs mostly on cable, some on NBC
NBC announced its broadcast schedule for the 2023 World Athletics Championships, with most of its coverage on cable channels CNBC and USA Network, with three weeks programs on NBC (all times Eastern):
● 19 Aug. (Sat.): 4:30-8:00 a.m. on CNBC
● 19 Aug. (Sat.): 1:00-2:30 p.m. on CNBC
● 19 Aug. (Sat.): 2:30-4:00 p.m. on NBC
● 20 Aug. (Sun.): 3:30-8:00 a.m. on CNBC
● 20 Aug. (Sun.): 1:00-2:30 p.m. on CNBC
● 20 Aug. (Sun.): 2:30-4:00 p.m. on NBC
● 21 Aug. (Mon.): 1:00-4:00 p.m. on USA
● 22 Aug. (Tue.): 12:30-4:00 p.m. on USA
● 23 Aug. (Wed.): 4:00-7:30 a.m. on USA
● 23 Aug. (Wed.): 1:30-4:00 p.m. on USA
● 24 Aug. (Thu.): 1:00-4:00 p.m. on USA
● 25 Aug. (Fri.): 1:30-4:00 p.m. on USA
● 26 Aug. (Sat.): 1:00-4:00 a.m. on CNBC
● 26 Aug. (Sat.): 1:30-4:00 p.m. on CNBC
● 27 Aug. (Sun.): 1:00-3:30 a.m. on CNBC
● 27 Aug. (Sun.): 1:00-3:30 p.m. on NBC
● 27 Aug. (Sun.): 2:30-4:00 p.m. on CNBC
That's 17 time slots, with CNBC showing eight sessions (and 20.5 hours), USA showing six sessions and 18.0 hours, and NBC with three shows and 5.5 hours; 44 hours total.
NBC's Peacock streaming service will have all of this coverage, plus extra coverage of the decathlon, heptathlon, and walks.
The usual announce crew will be on hand, with Lee Diffey and Paul Swangard on play-by-play, Ato Boldon, Sanya Richards-Ross, Kara Goucher and Trey Hardee as analysts. Lewis Johnson will be the field (mixed zone) reporter.
4.
Warner: "athletics needs a complete rebuild to rediscover its relevance"
Ed Warner was the head of UK Athletics from 2007-17 and chaired the spectacular London 2017 World Athletics Championships that was essentially a sell-out at every session. He wrote on Monday for SportsProMedia.com of his concerns about track & field in its current situation, just in advance of Worlds in Budapest. Highlights:
● "I've a nagging fear that the world – not just the wider American public – is simply unaware. Come Paris 2024, athletics will once again prove the centrepiece of the Games. Ticket sales (and prices, much to French public chagrin) already demonstrate that. Between Olympics, though, the popularity of the sport continues to drain away."
● "Much of the blame can be laid at the door of a ruling council at [World Athletics] that is simply too hidebound, dominated by retired athletes and long-time administrators over-keen to stick with tradition and who recoil at innovation."
Warner gives World Athletics chief Sebastian Coe (GBR) credit for cleaning up the scandals left by his predecessor, the late Senegalese, Lamine Diack, and for advancing the federation's work against doping, and in dealing with doping in Russia as well as its invasion of Ukraine.
He notes that although Coe will be re-elected – without opposition – as World Athletics President for a third and final term, he might leave early if he were to run and win a widely-speculated-on campaign to be the head of the International Olympic Committee in 2025.
In any case, Warner warned that athletics is increasingly marginalized and needs change:
● "There's not a great deal wrong with the centrepiece Championships that better promotion couldn't fix, but much of the rest of the athletics calendar – especially the Diamond League itself – is a mess. Underwhelming, undersold, and often impenetrable to casual sports fans."
● "If Coe's final term of office runs a full four years, he has time yet to solve this challenge himself – indeed simply must solve it. He's shored up the foundations. Now athletics needs its complete rebuild. That can wait until next month, though. In the meantime, here's to an exhilarating Worlds."
¶
Getting ready for the Worlds itself, Track & Field News came out with its preliminary form chart for its subscribers, forecasting that the U.S. will again lead the medal parade.
Although not slated for another record-breaking performance as in 2022, the U.S. is projected to win 14 medals in men's events and 16 in the women's. The top nations by total medals:
● 30: United States (12-11-7)
● 14: Ethiopia (3-5-6)
● 9: Kenya (1-4-4)
● 8: Jamaica (2-4-2)
● 6: China (2-3-1)
The U.S. men are projected to win nine track medals (5-2-2) and five in the field (1-3-1) for a total of 14 (6-5-3). The women are also seen to take nine track medals (2-4-3) and seven in the field (4-2-1) for a total of 16.
¶
U.S. star Michael Norman, the 2022 World Champion in the men's 400 m, has pulled out of Budapest, where he had a direct entry. He wrote on Instagram:
"Unfortunately I will not be defending my title at the 2023 World champs. After an extremely frustrating season I've decided to step away from track for the remainder of the 2023 season in order to refocus for the 2024 Paris Olympics."
After winning the U.S. title in a world-leading 43.56 last year, Norman won the Worlds in Eugene in 44.29. But he ran in only three meets in 2023: 10.02w for third at the Mt. SAC Relays in the 100 m, 20.65 for last in the Doha Diamond League 200 m in May and 10.31 for eighth in heat one of the USATF Nationals 100 m on 6 July. He has switched coaches, now with John Smith, but has work to do to rebuild himself for a run at the 2024 Games.
5.
Guttsait to AFP: Russia could skip Paris as "goodwill gesture"
Continuing a series of interviews with major news agencies, Ukraine's Sports Minister, Vadym Guttsait, told Agence France Presse that a boycott of the Paris 2024 Games is possible, but so is a Russian withdrawal.
"If Russian athletes are at the Olympics, then Russian propagandists will try to turn this celebration of sport into a celebration of propaganda, just as Hitler once did [in 1936].
"I believe that the IOC will not allow the aggressors to do this.
"I also do not exclude that the Russians will make a 'goodwill gesture' and say that they will not go.
"The ball is now in the court of the IOC and international sports federations. I believe that they will continue to stand on the right side of history and prevent the aggressors from participating in the Games.
"I do not rule out that if Russians or Belarusians are allowed to participate in the Olympics and we boycott the competition, other countries that have suffered from Russian imperialism at different stages of their history will join this boycott."
Guttsait echoed the comments of Ukrainian Prime Minister Denys Shmyhal, who wrote on his Telegram page on Monday:
"Ukraine is determined. We have formed a powerful international coalition for fair sport, which includes 35 countries.
"Together, we are ready to boycott the Olympic Games in Paris if Russia and Belarus are allowed to participate in the competition."
≡ PANORAMA ≡
● Olympic Winter Games 2026: Milan Cortina ● The historic San Siro football stadium, opened in 1926, had been slated for destruction after use for the opening of the 2026 Olympic Winter Games. But now it appears to have been saved:
"The Regional Commission for the Cultural Heritage of Lombardy expressed a positive opinion on the existence of cultural heritage of the second tier at the San Siro stadium, in view of future verification under article 12 of Legislative Decree 42/2004."
The AC Milan and Inter Milan football clubs had planned to both play in a new facility, agreed to in 2021. The two clubs are now expected to build separate new stadiums, with the future use of the San Siro still to be determined.
● PanAm Sports ● The countdown of the 75 top stars in the history of the Pan American Games continues with 1978-87 and 1988-97. Six of the 10 from the '78 to '87 list were from the U.S., including Mary T. Meagher (1979), who won the women's 100 m Butterfly in San Juan (PUR) at age 14 and then returned in 1983 in Caracas and won the 200 m Fly. She went on to win three Olympic golds in Los Angeles in 1984 in the 100-200 m Fly and the 4×100 m Medley relay.
Basketball stars Isiah Thomas and Michael Jordan were honored for 1980 and 1983, respectively. Thomas won a Pan Am gold in San Juan in 1979, but couldn't compete in Moscow due to the U.S. boycott. Jordan was also a Pan Am gold winner, in 1983 and then won an Olympic gold in Los Angeles before embarking on his historic NBA career, which saw him win a second gold as a "Dream Team" member of the 1992 Olympic squad.
Track stars Evelyn Ashford and Carl Lewis were selected for 1982 and 1987. Ashford won the 100 and 200 m sprints in 1979, won the Olympic 100 m gold in 1984, set two world records and won relay golds in 1984-88-92. Lewis, one of the icons of the Olympic Games, he won his major international medal with a 1979 Pan Am bronze, then went on to win four golds in Los Angeles in 1979, two in 1988 and 1992 and a fourth consecutive long jump title in Atlanta in 1996.
The 1985 selection was diver Greg Louganis, not only the 3 m and 10 m winner in Los Angeles in 1984 and Seoul in 1988, but a three-time double Pan Am champion in 1979-83-87.
Tennis star Pam Shriver was honored for 1989, two years before she won a remarkable triple in Havana in 1991, winning the women's Singles, Doubles and Mixed Doubles! Gymnast Shannon Miller was the choice for 1995, after her four golds in the All-Around, Uneven Bars, Floor Exercise and Team events, while adding a fifth medal with a silver in the Vault, in Mar del Plata (ARG). She won seven Olympic medals in 1992 (5) and 1996 (2), including as a member of the U.S.'s winning team.
● Commonwealth Games 2022: Birmingham ● The giant mechanical bull which was the star of the opening of the 2022 Commonwealth Games has now found its permanent home at the New Street Station in Birmingham.
Originally simply a prop in the show, it became an instant symbol of the event and the city and was on display well after the Games and eventually placed on permanent public display. It's 10 m (~33 ft) tall and was named "Ozzy" in a public vote after singer Ozzy Osbourne, who was born in Birmingham.
It's an unexpected, but novel, permanent memorial of the quite successful Commonwealth Games.
● Athletics ● The USA Track & Field Foundation announced the distribution of 50 "Elite Athlete Development Grants" of $10,000 apiece. The process:
"All USATF Foundation grants are awarded through a competitive selection process. All elite athletes are encouraged to submit their application annually during the application period in May or June. The Elite Athlete Development grants are carefully reviewed and determined by the USATF Foundation Elite Grant Committee, with the selection criteria based on a combination of athletic performance, financial need, and character references."
¶
The annual Thorpe Cup multi-events meet between the U.S. and Germany was held last weekend in Marburg (GER), with the U.S. winning the team titles in both the decathlon and heptathlon.
The decathlon was won by Felix Wolter (GER) with a lifetime best of 8,299, now no. 18 on the year list for 2023, with Austin West of the U.S. second at 8,158. The U.S. men won the dual, 39,745 to 37,786.
Michelle Atherley of the U.S. won the heptathlon at 6,079, with teammate Erin Marsh second (6,024 lifetime best). The American women took the team race, 17,801 to 16,683.
● Cycling ● Dr. Richard Freeman (GBR), the former team physician for British Cycling and the Team Sky cycling team had his suspension from the sport confirmed on Tuesday, through 21 December 2024.
Freeman was provisionally suspended on 22 December 2020 by UK Anti-Doping and a independent review panel found he intended to make the banned steroid testosterone available to one or more of the athletes in his care. The panel confirmed violations for possession of a banned substances and two charges of tampering.
● Rowing ● Four Russian athletes will compete as neutrals at the World Rowing Championships in Belgrade (SRB) next month, including Tokyo Olympian Alexander Vyazovkin, and Alexander Yakovlev in the men's Single Sculls and Kira Yuvchenko and Anastasia Lyubich in the women's Single Sculls.
Russian Rowing Federation chief Alexei Svirin told the Russian news agency TASS:
"Yes, we initially submitted [applications for] all athletes, but in the end we abandoned the twos without coxswains, so far. These are the best, I hope they will show the highest possible results.
"The minimum task is to get into the final race. Now it will be difficult to predict something – this is our first start after almost a two-year break, and the atmosphere at the World Championships can be different. When we made the decision to go, we discussed it, we understood that it would be more difficult psychologically and emotionally. But let's hope for the best."
● Swimming ● Credit USA Swimming with inventive ways to celebrate the success of its swimmers.
The federation unveiled graphics that can be downloaded and used for bumper stickers or lawn signs noting that a swimmer has qualified for the 2024 U.S. Olympic Trials to be held in Indianapolis.
The "Marketing Toolkit – Trials" includes a do-it-yourself lawn sign graphic says "Qualifier lives here," and the bumper sticker graphic reads "Qualifier on board." Additional downloads for social media use have "Indy Qualified" graphics for Instagram posts, Instagram stories and Facebook.
USA Swimming has offered these tools for youth awards, such as certificates for a first meet or other achievement, but created these Trials-specific tools in response to swimmer and family feedback.
Clever, easy to use and something that all U.S. governing bodies could adapt for their own use.
¶
You can receive our exclusive TSX Report by e-mail by clicking here. You can also refer a friend by clicking here, and can donate here to keep this site going.
For our updated, 787-event International Sports Calendar (no. 3) for 2023 and beyond, by date and by sport, click here!