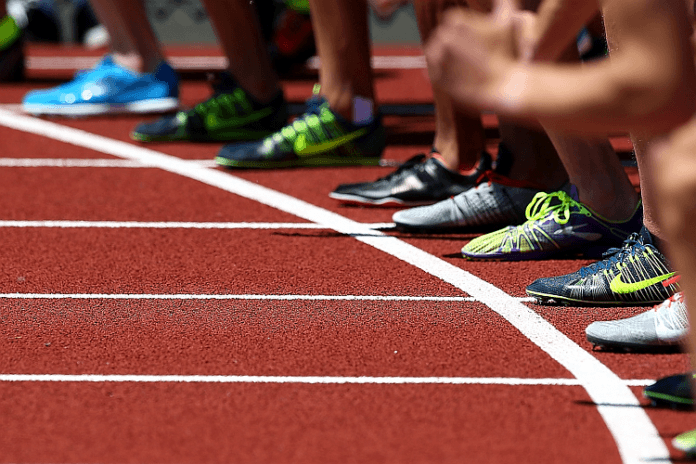 = TSX DAILY ~ 14 August 2019 =
| 1. |  LANE ONE: If you're a track & field athlete and looking for sponsorship, there isn't much outside of the shoe companies
It isn't easy to try and train to be a world-class athlete, and make a living at it. And if you are fortunate enough to become sponsored, it's probably from one of the shoe companies involved in the sport.
A study by Rich Benoy of VS Athletics of the recent USA Track & Field Championships analyzed the entry affiliations of the 419 men and 383 women participating and found 264 had corporate sponsorship – about a third – and all of those were from the major shoe companies.
Of course, athletes still in high school or college are not allowed to have such affiliations and the survey is not completely accurate, but it is instructive. Among the findings:
● Sponsorship of men showed 112 track athletes and just 13 field athletes
● Sponsorship of women showed 120 track athletes and just 19 field athletes
There was even a variance within the track group: 47% of the men's entries and 53% of the women's entries in the flat races – 100 m to 10,000 m – were sponsored, but only 25% (men) and 32% (women) in the hurdles. That's a lot better than the 8% of men's field eventers or 13% of women field-event entries (including the decathlon and heptathlon) who were sponsor-affiliated.
In terms of the companies themselves, the numbers will come as no surprise. Of the total of 264, some 124 were affiliated with Nike (47% ), 53 for adidas (20%, 30 for Hoka (11%), 21 for New Balance, 16 for Brooks, 7 for Asics, 6 for Saucony and seven for others like Puma, Reebok and Under Armour.
These companies are to be appreciated for their sponsorship of Olympic-sport athletes, but where are the other companies that used to support track and other athletes? Toyota just announced its Team Toyota program for Tokyo. It has nine Olympic-sport athletes and one in track & field.
It isn't easy.
| 2. | DOPING: Five Russian weightlifters cited for doping, based on McLaren and Moscow Lab evidence
The International Weightlifting Federation announced on Monday the provisional suspensions of five athletes for violations of the federation's anti-doping code. They include two World Champions – 2013-14 +105 kg gold medalist Ruslan Albegov and 2013 63 kg winner Tima Turieva – and Albegov was also a bronze medalist at the 2012 London Games.
The key element of these suspensions was that they were based not on positive tests, but instead of a combination of evidence from the 2016 McLaren Reports (by Canadian law professor Richard McLaren) and information and samples retrieved by the World Anti-Doping Agency from the infamous Moscow Laboratory, center of the country's doping campaign from 2011-15.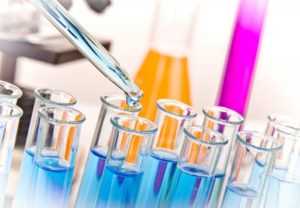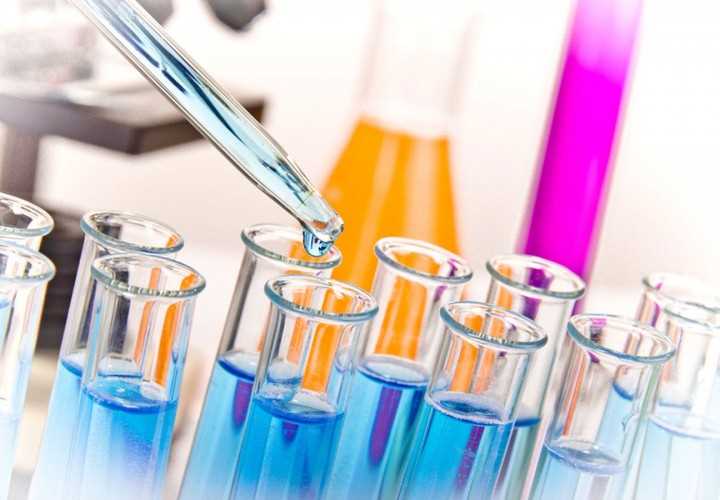 This is the second such suspension to be announced in the last week. Russian heptathlete Tatyana Chernova had her suspension confirmed on the same basis. McLaren himself thought that as many as 300-600 new doping cases could be unearthed with the Moscow Lab information and samples.
Albegov's London bronze is the last medal still on the book for the Russians in men's weightlifting. If his suspension is confirmed, the International Olympic Committee will undoubtedly ask for his medal to be returned as well. More details here.
| 3. | DIVING: Sensational victory for 13-year-old Ukrainian diver at European Championships
The European Diving Championships finished on Sunday in Kiev (UKR) and a 13-year-old local hero sent the event into the headlines across the continent.
Oleksii Sereda won the 10 m Platform title, scoring 488.85 points to finish ahead of France's Benjamin Auffret (474.90) and Russia's Ruslan Ternovoi (445.25). It's an amazing result and the British press noted that he is three months younger than Tom Daley (GBR) – later World Champion – when he won his first European title in 2008.
Sereda will be 14 in December, so he will be eligible on age to compete in the Tokyo Olympic Games. But Ukrainian officials are already worried.
"He's still a child," said Ukrainian Diving Federation sports manager Yaro Tokmachov. "Now it's very important to manage all things around him properly because he's become very popular in Ukraine and around the world.
"His subscribers on Instagram and other social media is growing like crazy. It's very important how he and his parents behave now.
"The strategy of his coaching and management are some of the many important things we need to take care of."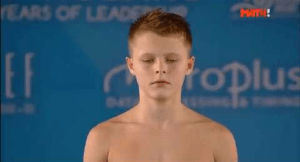 Sereda is no strange to world-class competition, as he competed at the recent FINA World Championships in Gwangju, South Korea. He finished fourth, about 51 points short of a medal and 108.15 points behind China's gold medalist, Jian Yang. So let's not hand him a medal just yet.
| 4. | SPORT CLIMBING: Garnbret continues perfect season, winning Bouldering World title
The most important World Championships in the history of the International Federation of Sport Climbing has started in Hachioji, Japan. For the first time, the sport will be featured on the Olympic program in 2020 and this week's events will select the first athletes to qualify to compete in Tokyo.
Individual competitions are being held in Bouldering, Lead and Speed and, following a rest day, the Combined event that will be contested in 2020 will be held. The top seven finishers in that event will earn a place in the Olympic tournament.
Bouldering was completed in Tuesday, with Slovenia's Janja Garnbret completing a perfect season. She won all six World Cup contests and won her first world title in Bouldering, finishing ahead of Japan's Akiyo Noguchi. The home crowd was thrilled when Tomoa Narasaki (JPN) was the only one to successfully solve any of the Bouldering problems and won his second career title over likely Olympic favorite Jakob Schubert (AUT).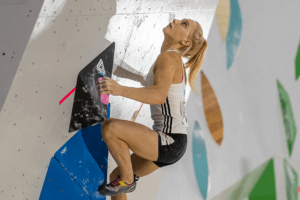 Looking ahead to the Lead and Speed disciplines, Garnbret is the defending World Champion in Lead, but the sensation of the season has been 15-year-old Chae-Hyun Seo, the World Cup seasonal leader. The men's division is fairly open, but Schubert is a two-time World Champion and won last year.
In Speed, look for another teen, 18-year-old YiLing Song (CHN) as one of the favorites, along with reigning World Cup champ Anouck Jaubert (FRA). The French also have the current men's World Cup leader in Bassa Mawem. Our complete preview is here.
| 5. | TRIATHLON: Major test for Tokyo and for triathletes this week in 2020 test event
It's not a part of the World Series circuit, but this week's Tokyo 2020 test event has become a crucial competition for both the organizers and the athletes.
The brutal summer heat wave in Tokyo is continuing and air temperatures will be about 80 F for the 7:30 a.m. start of the men's and women's races over the Olympic distances of 1.5 km for the swim, 40 km for the bike and 10 km for the run. Rain is possible and the humidity will be high; water quality is also a concern.
For the competitors, some will be vying for an Olympic berth this week. The rules for USA Triathlon specify that winning a medal in this race will place an athlete on the U.S. Olympic Team for 2020. That could be good news for no. 1-ranked Katie Zaferes, the ITU World Series leader, but other U.S. stars such as Summer Rappaport and Taylor Spivey also have their eye on a return trip to Tokyo.
Along with a powerful British women's contingent – including Jessica Learmonth and Georgia Taylor-Brown – much attention will be focused on the return of Bermuda's past World Champion, Flora Duffy. Off the circuit due to injury, she is apparently ready to go and could be the most serious challenger of all to Zaferes.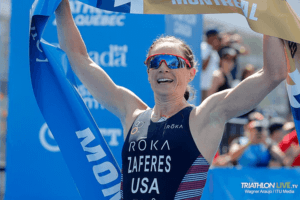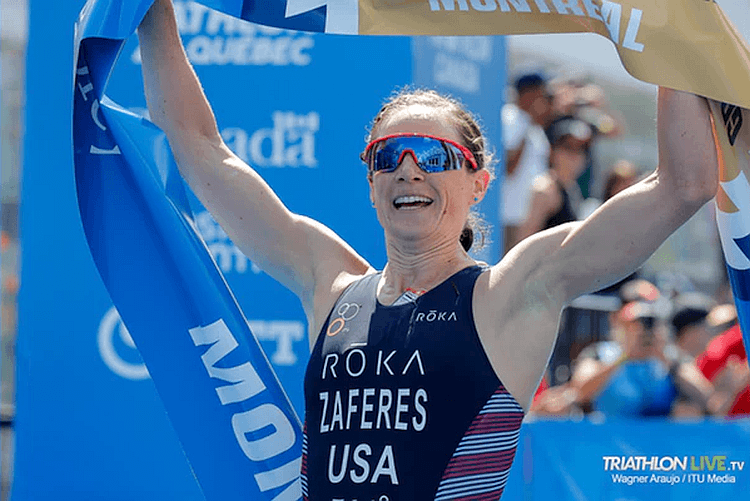 Australia's two-time winner on the 2019 circuit, Jacob Birtwhistle, is the leading men's entry in what should be a fascinating look ahead. Our preview is here.
| 6. | COMMONWEALTH GAMES: Shooting confirmed off the program for 2022 in Birmingham
An event which means nothing to Americans is the Commonwealth Games, originally held in 1930 as the British Empire Games, and still an important event for countries still affiliated with Great Britain.
The 2022 edition will be held in Birmingham, England and the program was finalized in a vote of Commonwealth Games Foundation members. The event is far smaller than the Olympic Games and the Birmingham sports roster will not include archery or shooting.
That did not please India, which won 16 medals in shooting in 2018 in Gold Coast (AUS) and a boycott has been threatened … which would then surely remove India from any candidature for a future Olympic Games, Asian Games or Youth Olympic Games.
While those discussions are to come, the 2022 program will have 135 medal events for women and 133 for men, plus seven mixed events. That's considered to be the first time that a major Games will have more event for women than men. More here.
All of this will not come cheap, however. The costs have been projected at £778 million, or about $986 million U.S. and will be publicly funded. Even so, it's less than the £967 million spent at Gold Coast for last year's Games (about $1.167 billion U.S. today).