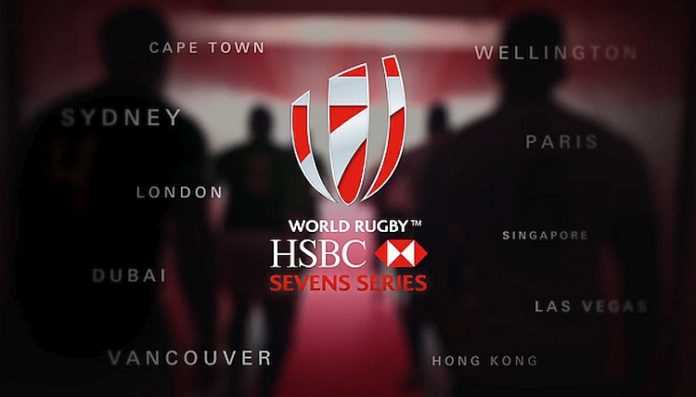 The opening leg of the men's and second leg of the women's Sevens Series will be held in Dubai (UAE) this weekend, with South Africa looking for a third straight title in the men's competition and New Zealand trying to maintain its winning form in the women's tournament.
∙ Men's Sevens Series
Dubai will be the first of 10 stops on the men's tour, and the Springboks claimed their third seasonal title last season with 192 points, ahead of Fiji (180) and New Zealand (150). The U.S. was sixth at 117, down from its best-ever finish of fifth in 2017.
The pools for the Dubai leg:
∙ Pool A: South Africa, Argentina, Samoa, Zimbabwe
∙ Pool B: Fiji, Kenya, Scotland, France
∙ Pool C: New Zealand, United States, Spain, Wales
∙ Pool D: Australia, England, Canada, Japan
The top two in each pool will advance to the championship playoff round. South Africa won last season, defeating New Zealand in the final, with England third. The U.S. had its worst showing of the year in this leg last season, finishing 15th and scoring only one point; even a modest finish in the middle of the pack could have vaulted them to as high as fourth in the seasonal standings.
Look for standings and match results here.
∙ Women's Sevens Series
New Zealand won the opening leg of the 2018-19 season at Glendale, Colorado, beating the U.S. in the final, 33-7, with Canada third. It was no surprise, as the Black Ferns have been the dominant force in the women's Sevens Series, winning in four of the six seasons of the tour.
However, Australia won last year – the only other team to win – and will be difficult to deal with again. The pools:
∙ Pool A: New Zealand, Ireland, Russia, Kenya
∙ Pool B: United States, Australia, England, China
∙ Pool C: Canada, France, Spain, Fiji
The top two teams in each pool, plus the two best third-place teams will advance to the championship elimination round. Look for match results and standings here.