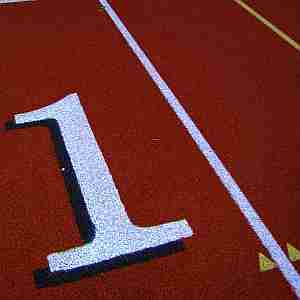 Britain's Sebastian Coe was one of the finest middle-distance runners of all time. He was so good and so special that he sold thousands of tickets to meets all across Europe to watch him run and often challenge one or more of his own world records at 800 m, 1,000 m or the mile, in the 1970s and 1980s.
Now Coe faces an even tougher task than becoming a great runner. Getting people interested in his sport again, on a worldwide basis.
As the elected head of the International Association of Athletics Federations (IAAF), Coe has had to fight through a maelstrom of problems – none of which were of his making – dealing with corruption, doping, what to do about Russia and its doping issues and making the IAAF more accountable to its stakeholders, whether athletes, coaches, sponsors, broadcasters or spectators.
There will be more dark days ahead, especially when the French trial of former IAAF chief Lamine Diack comes about, perhaps later this year. But Coe is in transition, now thinking about the issues he campaigned on in late 2014 as he attempted to win election as IAAF President in 2015.
He spoke about this at the recent Leaders' Sport Business Summit in Abu Dhabi (UAE), and the IAAF reported some of his comments, including his outlook for the coming year.
"The fun bit begins, but probably the tougher bit, which is how do you then grow the sport, how do you remain exciting, attractive, have traction with younger audiences and that's not something that's going to happen if you sit there and think your sport will be forever loved.
"It's not going to work like that. Usain Bolt is not enough any longer to sell our sport. We will sell our sport through participation and engagement."
He pointed to the open-to-the-public road races that accompanied the World Half Marathon Championships in Spain in 2018 as a window into the future. "It's really important that you make sure that your sport is not focusing just on the top 30 or 40 competitors," he said. "It has to reach out into the community."
What Coe says is all true, and there are real benefits to having new ways for people to become involved with championship events beyond sitting in the stands. If Coe's aim is to get more people to exercise through running, walking and weight training, he's on a good track.
But that's not the track he wants to be on.
He wants to be at meets which have crackle, electricity and meaning, as did the 2017 World Championships in London (GBR), with sell-out crowds and an engaged television audience. Adding 10 km and half-marathon road races won't accomplish that.
Coe also spoke about more athlete engagement and use of social media tools, and better broadcasting technologies to, as he noted, "It was said to me by one of the great communicators of our generation that what people are really interested in are great things about little people and little things about great people. And you really do need to bring some of those things into the lives of our audiences."
These comments from the Sebastian Coe of 2019 are in contrast to what he identified as the top priority in his IAAF campaign manifesto issued in late 2014.
In his first section, called "Embracing change to secure a better future," his no. 1 issue was "World Athletics Calendar Reform" starting with:
"To many within and outside our sport, the World Athletics calendar seems disjointed, lacks purpose, a narrative and the essential glue to build excitement and a loyal and passionate following. Many fans don't know when the Athletics season starts, when it ends, why it seems to bounce around from the USA to Europe to Asia and back again. It is confusing to spectators and viewers alike. A harmonised calendar I believe is the key to promotion, marketing, the athletes and Member Federation development. The IAAF must take more control of the calendar and competitions. …
"So our aim should be to give the calendar a narrative that has a start, middle and end that makes sense. This must be a top priority. Once the core IAAF calendar has been agreed and attendance by our top athletes guaranteed, the Areas and the Regions will be in a position to set their own calendars at times that work for them and also explore particular disciplines that have real local interest."
That last word – interest – is the key. On the day after the NFL Super Bowl will attract the largest single-event mass audience in the United States, it's worth recognizing the seasonal narrative of team sports and how they work through a defined regular season and into a final playoff game for a championship. This concept for team sports was pioneered by baseball back in the late 1800s. It has not changed.
Coe understood this in 2014 and said so in his manifesto. But he appears to have gotten off-message in the subsequent five years. But he had the right idea then, and others are repeating it now.
At the 2018 FINA World Water Polo Conference, Terrence Burns, a long-time U.S. marketer with long experience in selling bids to governing bodies, was asked what water polo could do to enhance its profile. Burns made the same suggestions as Coe:
"Before talking about promotional tactics, we should go way back. I think that you have to create a strong brand narrative, a real story about water polo. You need to identify why it is important to the consumers and the fans. And then the tactics follow. …
"During my presentation I was really referring to the Why. You have to come up with the Why before you come up with the How. In this case, why is water polo unique? Why is it different from any other team sport? And why is that valuable to the consumer?"
In track & field, the calendar is the key. As of now, the IAAF's showcase series is the Diamond League, which will have 14 meets unevenly spread across five months, with a full month break in late July and early August and then it concludes with the IAAF World Championships following the last meet … three weeks later.
No one at Major League Baseball, the NFL, the NBA, the NHL or the professional golf or tennis tours could comprehend such a schedule. Moreover, one of the best-managed, best-produced and best-attended meets – ISTAF in Berlin (GER) – is in the IAAF's second-tier group of "World Challenge" meets.
The Coe of 2014 was right about the top priority, and the 2019 version of Coe is not addressing it, at least not directly. Sports presentation was a second priority and that is getting a lot of attention because technology is progressing so quickly that new concepts can be implemented without too much revolt.
But redoing the calendar is hard, and reforming it in a way which makes each meet and the season as a whole more meaningful is hard. FINA is starting to have this problem as well, introducing a new, high-paying three-meet series to the calendar that also includes the U.S. Tyr Pro Swim Series, the European Mare Nostrum series, the FINA World Cup series and the promised International Swimming League, to debut in August and continue into December.
But the Coe of 2014 would seriously advise today's Sebastian Coe to get the stakeholders in a room, engage others who think about these things seriously and find a new way to promote track & field as a spectator's delight, as he wrote five years ago, "to make each meeting much more like a Grand Slam as we see in sports like Tennis."
Rich Perelman
Editor