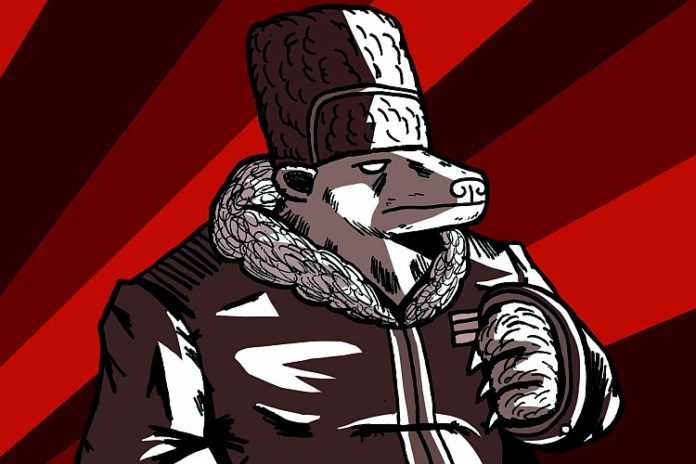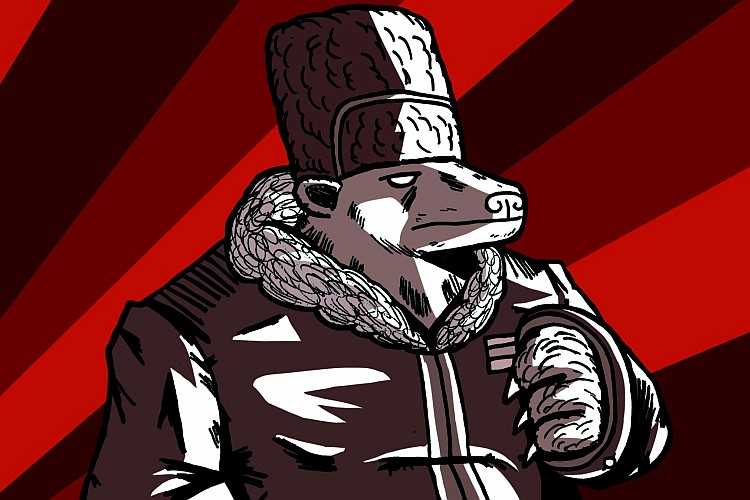 ★ The Sports Examiner: Chronicling the key competitive, economic and political forces shaping elite sport and the Olympic Movement.★
★ We need your help. Nine donors have covered 17% of our technical expenses for the first half of 2023. Please consider a donation. Thank you in advance. ★
★ To get The Sports Examiner by e-mail: sign up here! ★
Our exclusive, updated, 929-event International Sports Calendar for 2023 and beyond is now available – by date and by sport – by clicking here!
The top half of our list of the – projected – biggest stories for 2023, following nos. 10-6 from Tuesday, with the International Olympic Committee right in the middle of the action:
5.
Is the 2030 Winter Games coming to Salt Lake City? Sapporo?
/Updated/The International Olympic Committee's new, discussion-based process for choosing future host cities for the Olympic and Winter Games is not designed to run on a strict timetable. That was underlined in 2022.
By this point, one candidate was expected to have been identified for "targeted dialogue" to be selected as the 2030 Winter Games host. But that didn't happen.
Instead, the IOC's Future Host Commission for the Winter Games wanted to consider a possible future rotation of cities which appear to be offer consistent, dependable snow for competitions amidst continuing climate concerns. Further, the four contenders for the 2030 Games all took steps back in 2022.
The Spanish bid for Barcelona and the Pyrenees collapsed due to infighting between the regions of Aragon and Catalonia. Vancouver's bid imploded when the Province of British Columbia said it would not fund the Games, also foreclosing national government funding support.
Sapporo, which hosted the Games in 1972 and held the track & field endurance events for the Tokyo Games in 2021, suffered from only modest public support, a moving budget and now a series of sponsorship and bid-rigging scandals from the Tokyo Games that is further eroding support. Local officials are talking about a referendum on the bid.
That leaves 2002 host Salt Lake City, with a detailed budget and a venue and village plan that requires no construction at all. And while the Salt Lake City-Utah Committee for the Games enjoys overwhelming support from the local community, the state of Utah and local and regional governments, it has a potential difficulty in domestic sponsorship sales due to the proximity of the 2028 Olympic Games in Los Angeles.
The U.S. Olympic & Paralympic Committee has stated that, if possible, a Winter Games in Salt Lake City in 2034 would be best, but that 2030 could work. The locals are ready to go for 2030.
The IOC is not targeting a decision at the 140th IOC Session in Mumbai (IND), so the story will continue into 2024. If the decision had to be made today, Salt Lake City offers the best option for success.
(Thanks to Tom Kelly of the Salt Lake City-Utah Committee for the Games for a reminder of the IOC's change of schedule from December.)
4.
Which sports will join the LA28 program
(and who will be left out)?
The IOC shocked many in the Olympic world with the confirmation last February that boxing, modern pentathlon and weightlifting were off the Los Angeles 2028 sports program, and that surfing, sport climbing and skateboarding were in.
For the rest of 2022, the turmoil within the International Boxing Association, Union Internationale de Pentathlon Moderne and the International Weightlifting Federation was almost non-stop, as all three tried to get back in.
The IOC has said that the final decision on the LA28 sports program will be made at the IOC Session in Mumbai (IND) in September or October, with a prior recommendation by the IOC Executive Board in the summer.
Boxing appears to be on the way out for 2028 altogether (more on this below), while comments from IOC Sports Director Kit McConnell (NZL) concerning weightlifting have been quite positive since its elections in June.
The modern pentathlon situation is confused. The UIPM decided to replace equestrian (jumping) with obstacle-course racing, changing modern Olympic Games founder Pierre de Coubertin's original formula for the sport, which debuted in 1912. An activist athlete group – Pentathlon United – which includes Tokyo 2020 men's champion Joe Choong (GBR) has been fighting tooth and nail to retain riding, but with significant changes in the way the discipline is handled.
McConnell has stated that when considering modern pentathlon for 2028, not only will be the UIPM's proposal be reviewed, but also the civil war inside the sport. It could be in, it could be out, or a third way could be considered, perhaps funding the federation as if it were in LA28 (to allow world championships to continue), but with a mandate to resolve all of its differences with its athlete base by 2026 in order to be considered for 2032.
That does not account for any added sports that the LA28 organizers would like to add. The organizing committee and the IOC's Olympic Program Commission have been opaque about their discussions, but nine sports have been reported as under consideration: baseball and softball, breaking, cricket, flag football, karate, kickboxing, lacrosse, motorsport and squash.
These too will be considered this year, with the selections (if any) to be approved by the IOC Session in Mumbai in the fall.
Not to be overlooked: the IOC is committed to a hard cap of 10,500 athletes for Paris 2024, LA28 and beyond. Any sports that come into the program now – already at 28 sports – will impact the number of athletes in all the sports.
3.
Boxing's Olympic future
What used to be known as AIBA – the international federation for boxing – got into a lot of trouble under former President C.K. Wu of Chinese Taipei. Bad organizational and financial decisions led to corruption, major governance failures and debts of at least $16 million.
The federation got rid of Wu in 2017, then got lost in an aimless series of interim officers and elections that finally saw Russian Boxing Federation Secretary General Umar Kremlev elected in December 2020 to finish a term that would end in 2022. Things changed quickly.
The federation name was changed to the International Boxing Association (IBA). Kremlev turned to Russian energy giant Gazprom and got $50 million over two years to clean up the debt and commissioned McLaren Global Sport Solutions to document who did what to get the federation into so many problems. A series of governance reforms were recommended and instituted, overseen by an independent group of experts.
But Kremlev's actions also raised new concerns at the IOC. The reliance on Gazprom as essentially a sole sponsor indicated sustainability issues for the federation. Kremlev announced that Russian and Belarusian fighters would be able to compete with national uniforms, flags and anthems, in contravention of the IOC's request to ban them. Kremlev was elected in the fourth round of voting in 2020, but in the campaign for a full term in May 2022, his opponent – Dutch Boxing Federation chief Boris van der Vorst – was declared ineligible, along with several Board candidates, a day prior to the scheduled vote.
The Court of Arbitration for Sport held that van der Vorst should not have been disqualified and another electoral Congress was held last September, with the majority elected not to have another election and confirming Kremlev in place for a full term.
Letters from the IOC asking more questions were dismissed by Kremlev, who said of the IOC's concerns in December, "I think it's only P.R. for the mass media."
All of this was too much for the IOC. On 23 December, it issued a statement that included:
"The recent IBA Congress has shown once more that IBA has no real interest in the sport of boxing and the boxers, but is only interested in its own power. … The IOC will have to take all this into consideration when it takes further decisions, which may – after these latest developments – have to include the cancellation of boxing for the Olympic Games Paris 2024."
All the indications point to boxing being excluded from Paris 2024; boxing has been a part of the Games continuously since 1920. There is a possibility of a challenger federation being organized, but at this point, the IOC seems ready to simply exclude the sport.
If so, it's unlikely that the IOC's issues with the IBA would be settled by the fall and boxing would then be likely to be skipped in 2028 as well.
Maybe that's what Kremlev has in mind anyway, as he recently made an agreement with the World Boxing Association (WBA) to create a joint pathway to professional boxing. In that case, a new Olympic-focused boxing federation could emerge, despite Kremlev's insistence that the IBA is the owner of worldwide amateur boxing.
2.
The Valieva doping case and the last Beijing medal ceremony
The story of Russian teen figure-skating star Kamila Valieva and her doping positive from Christmas Day 2021 is well known. But what happens next is unknown.
There were 109 events at the Beijing 2022 Olympic Winter Games and medal ceremonies were held for 108. Only the Team Event in figure skating – in which Valieva won the women's Short Program and Free Skate and Russia won the competition – remains open.
The World Anti-Doping Agency removed, under its authority in the World Anti-Doping Code, the hearing on Valieva's doping case to the Court of Arbitration for Sport in November, after losing patience with the Russian Anti-Doping Agency, which said it had completed its inquiry into the matter last September.
Valieva's hearing will begin with the presumption that she has been cleared of doping by RUSADA, with WADA trying to prove otherwise. This is going to take a while.
In the meantime, the skaters from the U.S., Japan and Canada – placed 2-3-4 in Beijing – are waiting and waiting and waiting. If Valieva's 2021 positive for trimetazidine, a prohibited hormone modulator, is upheld, the U.S. will advance to the gold medal, with Japan getting silver and Canada the bronze. If not, Russia will remain the winners, with the U.S. second.
So everyone is still waiting. The Russians have been clear that they prefer to have as little notice or publicity about the hearing as possible. But the result will eventually be announced and then the question is about the medal ceremony.
One ceremony? Three separate ones? Our idea: bring them to Paris 2024 and let the medalists be decorated in front of live fans – largely absent in Beijing – and enjoy the atmosphere that only an Olympic Games can bring.
1.
Russia's war in Ukraine grinds on, and so does its sports isolation
Just as the no. 1 story in international sport in 2022 was Russia, so it will be the story in 2023 and as long as its war against Ukraine continues.
IOC chief Thomas Bach (GER) said in his year-end message:
"Only three days after the Closing Ceremony of Beijing, Russia invaded Ukraine in a blatant violation of the Olympic Truce and the Olympic Charter.
"The IOC immediately condemned the war and sanctioned the Russian and Belarusian states and governments in an unprecedented way. These sanctions include:
"● No international sports events being organised or supported in Russia or Belarus.
"● No national symbols whatsoever of these countries being displayed at any sports event or meeting.
"These sanctions against the Russian and Belarusian states and governments must and will remain firmly in place. …
"On the other hand, following the outbreak of the war, many athletes, National Olympic Committees, International Federations and the IOC were exposed to political pressure and interference. Some governments started to decide which athletes would be allowed to participate in international sport competitions – and which athletes would not.
"This is why, in addition to the sanctions, we had to take protective measures to ensure the integrity of international sport competitions. This led the IOC to act against our mission to unify the entire world in peaceful competition, since we had to prohibit athletes from participation because of their passport only."
Nothing is going to happen. Russian officials have protested mightily, but with qualifying events for Paris 2024 coming up soon, there is also some resignation that Russian athletes may be few – or none – in Paris, so long as the invasion of Ukraine continues.
Bach has floated the idea that perhaps a pathway back might be available for Russian and Belarusian athletes who are not in support of the war, but in fact any such declaration would put them at risk of their personal safety in their home countries.
In fact, the Ukrainian legislature adopted a measure in December calling for sanctions against 55 Russian athletes and sports officials who have supported the war, including Valieva.
And Russia has not only called for a new international sports organization to rival the IOC, it also took extraordinary measures against two-time Olympic basketball gold medalist Brittney Griner of the U.S., imprisoning her on an overstated drugs issue from mid-February into December.
Russia isn't going away and the future of the war in Ukraine is impossible to predict, other than the certainty of more senseless bloodshed. We can hope that in 2023, the conflict will end, but until it does, an unrepentant Russia and its continuing sports isolation will be the top story in international sports.
It's going to be quite a year.
Rich Perelman
Editor
You can receive our exclusive TSX Report by e-mail by clicking here. You can also refer a friend by clicking here, and can donate here to keep this site going.
For our updated, 929-event International Sports Calendar for 2023 and beyond, by date and by sport, click here!