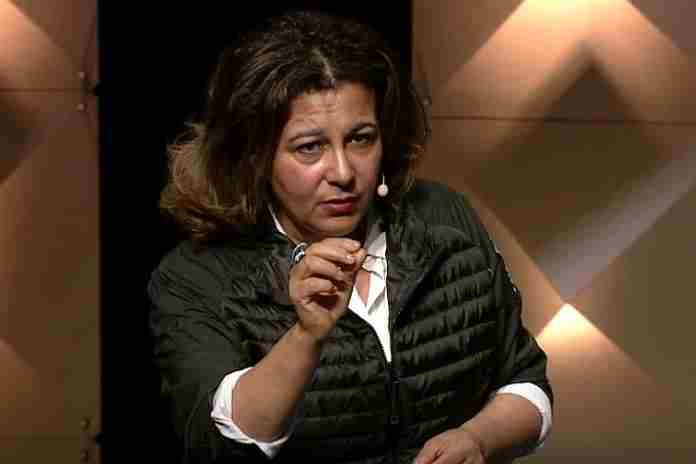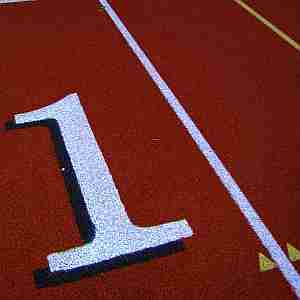 The International Olympic Committee assembled about 350 current and former athletes from 185 countries at the SwissTech Convention Center in Lausanne (SUI) for the ninth International Athlete Forum over the weekend and felt it necessary to talk money before everything else.
The conference had sessions on anti-doping, athlete career transition, mental health and a lot more, but after the perfunctory opening remarks, the first topic was a panel on "Direct and indirect support to athletes."
This was the IOC meeting, head on, criticisms from athletes – especially a German group which has demanded more direct payments to athletes – news media and others about how the organization collects and spends money. It was by far the most in-depth explanation by the IOC about money and featured the IOC's chief of finance, Lana Haddad, an Iraqi-British citizen who joined the IOC in 2013.
She made an impressive, forthright presentation that fully met the IOC's needs, but suffered from the fact that she was not talking to a group of financial analysts and, because the program lasted 81 minutes, took only a few questions.
And while what Haddad and her co-presenters showed was hardly news to those who have followed the IOC and its finances closely over the years, it is still instructive to realize how financially fragile the entire Olympic Movement actually is.
Haddad started oddly, first stating that the IOC distributes 90% of its revenue back to sport, then adding an explanation of how the IOC paid for its new headquarters, a futuristic building estimated to have cost $145 million:
"Some of you actually asked me a question because they saw some things in the media. They say, 'Lana, you are building an Olympic house, a new house, where did you get [the money] from?'
"For sure, it's not from the 90%, but let me tell you something else, that is paid by a loan. OK? Not cash, it's a loan. And instead of paying rent over four buildings across all the organizations spread the Lausanne area, we decided to come together, but not funding which takes away from the athletes.
"It is a loan from a bank. Now, of course, I got it as cheap as possible rate, OK, and that's actually cheaper than paying rent to someone else."
If you don't think the IOC is sensitive to what appears in the public discussion, here's your proof that it is. And that's a good thing. More highlights:
● IOC revenues and distributions
Haddad showed a series of slides which detailed the distribution of $5 billion from the IOC to its various partners during the last Olympiad from 2013-16 (for which there have been audited financial statement compiled).
The revenue came from broadcasting rights (73%), sponsorships (18%), other revenues (5%) and other rights sales, such as product licensing (4%). Despite all the clamor about new media, television is the backbone of the Games, and without it, sponsorships would shrivel and so would the entire Olympic Movement.
But the IOC has television agreements out as far as 2032, and Haddad posted a chart which showed sponsorship commitments into the future as well:
To 2024: Toyota, Intel, Panasonic, Bridgestone
To 2028: Alibaba, Samsung, Allianz Bank
To 2032: Visa, Omega
As far as distributions, Haddad's next slides explained where the money goes:
$2.5 billion to Olympic organizing committees
$1.9 billion to International Federations & National Olympic Committees
$0.6 billion to anti-doping, education programs, Youth Olympic Games and related
She added that "I think I should explain why we do the Youth Olympic Games. It's really to ensure there are Olympian athletes of the future. So that's why we invest this." That's more than debatable, but at least she addressed it.
● IOC funds to support athletes
Haddad also went into detail about the IOC's direct spending on athletes and "entourage" through what the IOC calls the "Solidarity" model. For example, of the athletes at the Forum, about 25% had been the recipient of Olympic scholarships of some kind, paid by Olympic Solidarity from IOC revenues. She noted that Solidarity programs had funded 6,400 scholarships to the Olympic Games from 2000-16 and 1,300 winter-sport scholarships from 2010-18, and training for more than 1,800 coaches. And there have been new programs for refugee athletes, career transition and for athletes at the sub-Olympic level, paid with IOC funds.
There was also considerable detail on the anti-doping effort, with $136 million invested in the past four years, and another $30 million for the start-up costs of the International Testing Agency. In addition, she noted that the International Federations have contributed another $124 million for a quadrennial total of $260 million to fight doping. "That's not a small number," she said.
● Athlete rights under Rule 40
Showing that the IOC is perfectly aware of the hot-button issues in front of it, the 6-foot, 7-inch James Tomkins of Australia – a triple gold medalist in rowing from 1996-2000-2004 – and a member of the IOC Athletes Commission, addressed the athlete-marketing restrictions of Rule 40 of the Olympic Charter.
He was clear: "The infamous Rule 40 is there to protect that revenue; without that funding, the Olympic Games doesn't happen."
He added that "more than 50% of the NOCs wouldn't be able to get to the Games without IOC funding." But without mentioning the finding of a German court that the rule was overbroad, he also explained that the "framework of how that rule is applied is determined by the local NOC" now and that the rule is administered more locally.
● The Q&A
There was a limited time for questions at the end of the presentation, which included more than 30 slides. The first was a request for small amounts of support funding for athlete projects within their own NOC or their own country. This was actually carried forward to a formal request by the athletes in their final declaration, asking for about $10 million in total support over four years. IOC chief Thomas Bach pledged to support this request, meaning it will happen.
A lengthy question from a Lesotho athlete stated that "the greatest challenge is in individual countries not having the national federations with athlete's reps within them," especially in the distribution of funds from International Federations, to ensure that it goes to athlete development and support. This request was also formalized in the final declaration, asking the IOC to develop guidelines with the IFs to ensure that IOC funds are used on identifiable athlete-support programs, and for more transparency about what happens with IOC funds given to the IFs or the National Olympic Committees.
A fascinating comment from an athlete from Mali asked directly about Rule 40, and from an African perspective, "I wanted to know what was the request of the athletes who were against it, and to speak on behalf of Africa to say that, for us, it is essential that we have at least a stage and an opportunity to perform" and that Olympic Solidarity funding is crucial to being able to come to the Games and access that "platform."
This question was so perfectly served up for the IOC panel that a cynical observer would say it had to be pre-arranged. But there it was and Tomkins explained it this way:
"So Rule 40 is guidelines around what you can and can't do [regarding advertising] during that Games period, and it's all around trying to protect that revenue. And Lana, as you said, we need to take a global approach, and you said it yourself, that by promoting the athlete, that only will affect 20, 30, 40 athletes in a meaningful way, as opposed to the other 10,000 athletes that need that support to get to the Games, to compete, do their sports in their countries."
Haddad asked the assembly to consider the impact of any changes carefully. "As an ex-engineer, I promise you, when you change a formula, be careful what you change. Many bridges fall when you change one little thing. So what I ask is really make an informed decision and that's part of why we are here, really, to give you the information and facts that you can make an informed decision."
The IOC got exactly what it wanted in the Forum's final declaration, with point 2 stating "The athletes emphasised the need to continue and strengthen the solidarity funding model because it serves all athletes from all 206 NOCs and all Olympic sports. It was noted that the athletes participate in the Olympic Games as a team of their NOC. Therefore, the financial support from the IOC should go to the Olympic team, i.e. the NOC." Translation: no direct payments by the IOC to athletes.
There was a lot more to the Forum and the presentations were well done and informative. For the IOC, facing the continuing criticism from athletes who want more of the IOC's money and comments from academia and news media, it got exactly what it wanted moving forward.
But the Forum was only one step in a long journey, whose ultimate destination will be shaped by the future of television.
Rich Perelman
Editor