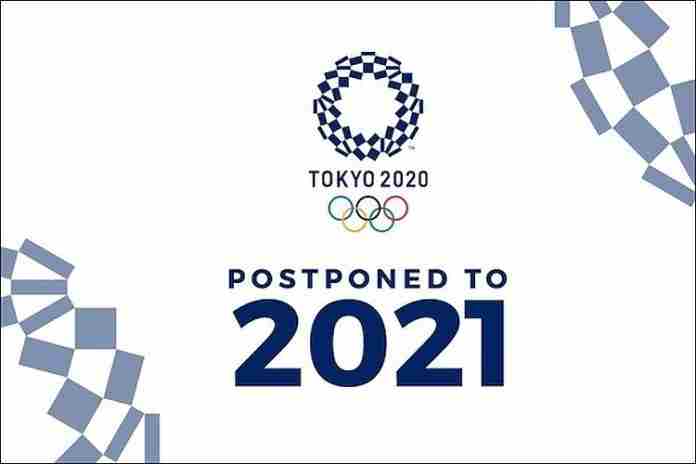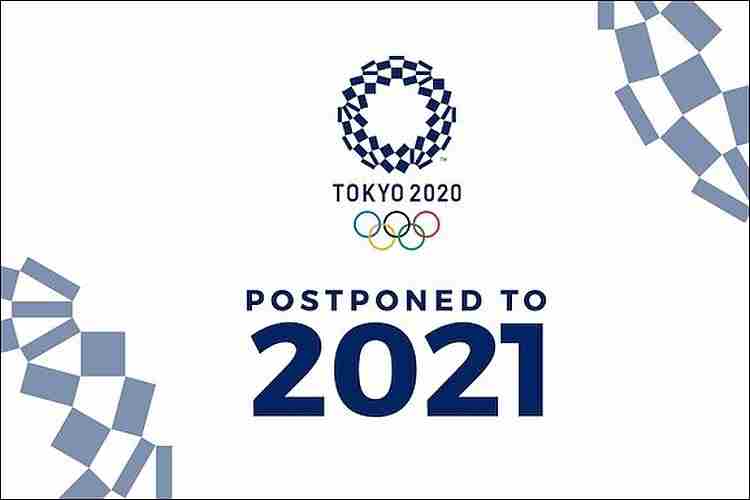 (★ Friends: Your 65 generous donations have paid our semi-annual server and support costs, and started to help with December's bill. If you would like to help, please donate here. Your interest and support are the reasons this site continues. ★)
A five-hour meeting of the International Olympic Committee's Executive Board – by videoconference – produced some new programs against harassment in sport, but no definitive answers about the Tokyo Olympic Games scheduled for 2021.
IOC President Thomas Bach explained:
"With regard to Tokyo, there we are very much satisfied and happy that we can feel – not only feel, we know – about the full support from everyone involved, of course the organizing committee, but given the recent announcement of resignation by Prime Minister [Shinzo] Abe, also from the Japanese government and from the so-important Tokyo Metropolitan Government. …
"Overall, we will of course continue to follow the principle that has driven all our decisions so far with regard to Tokyo. And that means to organize Olympic Games in a safe environment for all people involved next summer."
He returned to this theme of safety again and again in response to questions about fans and comments from fellow IOC member John Coates (AUS) that the Tokyo Games would go on "with or without Covid":
● "[T]he Task Force has to prepare for different scenarios, not knowing which one will be the environment next year. That's not easy, but of course social distancing is under consideration, many other questions we are also following very closely: what's happening with the development of rapid testing, developments of vaccinations and vaccines, because also these could have an effect and could facilitate the preparations. But it's just too early to give a concrete answer, to what will be the final scenario and the final approach. The only thing we can always say is: it will be about offering a safe environment for all participants."
● "I'm only sure about one thing in this uncertain world, in these uncertain developments: that the environment in July and August – and this also applies to August-September because we are fully aligned with the International Paralympic Committee – that the environment when it comes to Tokyo will be different than from the environment today. We only do not know in which way."
● "We don't know how the world looks like tomorrow, so how can you expect from us to know how the world looks in three hundred-and-how-many days – 320 days – from today?"
● "With regard to the comments made by Mr. Coates, you have to see it in the context he made it. At the same [he] was also speaking about the countermeasures against Covid-19, so Mr. Coates, like the entire IOC is fully committed to the principle we always apply: Olympic Games in a safe environment for all participants of these Games."
But Bach did allow a note of optimism in one of his answers:
"[M]aybe, hopefully, I think we can be cautiously optimistic according to our information and the contact we have with experts, the World Health Organization, with also pharmaceutical companies and what we are seeing also on the market, that we will see great progress with regards to rapid testing, for instance, which can greatly influence, then, the planning and the scenario and that we also are informed about encouraging news concerning the development of vaccines."
Bach also announced a new set of IOC programs aimed at prevention of harassment and abuse in sport:
"I don't need to explain to you how important this topic is given, in particular, developments in the last couple of months. And therefore, the IOC Executive Board has decided today to drive our initiatives further. …
"First, the Executive Board approved the development of the 'International Safeguarding Officer in Sport' certificate. Second, 11 webinars for National Olympic Committees, in four different languages, will start next month. Third, an Athlete365 campaign to build awareness for safe sport in the run-up to the Olympic Games Tokyo 2020.
"With regard to the International Safeguarding Officer in Sport course and certificate, I have to say that this is a first of its kind because there exists neither a certificate or a minimum standard of education or training for safeguarding officers in sport, on an international level. This will be [a] five-month education course and will be developed by an international advisory board of experts."
No one asked him about that program, but there were other inquiries:
● The always-incisive Graham Dunbar of the Associated Press asked about the Rule 50 (protest) discussions now taking place, cited multiple comments from the U.S. and then asked: "How close can the Athletes' Commission, in their consultation, come to fulfilling these American wishes to say that these are not political acts; these are social acts?"
Bach's answer: "These consultations are ongoing. You know, we have said from the very beginning that the IOC Executive Board nor the IOC President will interfere in these consultations. We have seen different opinions; you mentioned some, there are other ones we have been informed and read about consultations among athletes in different countries with other results. But we will not comment there in any of these right now. We are waiting for the report of the Athletes' Commission once all these consultations have been finalized and as many athletes as possible have the chance to contribute to this discussion."
● Bach was asked about the death sentences on Iranian wrestler Navid Afkari:
"We have to stick to our principles, and this principle is to respect the sovereignty and the judicial system of sovereign countries, but on the other hand, Navid Afkari is an athlete and therefore, we feel close to him. This is why the IOC, together with United World Wrestling, were and are extremely concerned about this case and we have taken contact with our respective partners: that means, for the IOC, the National Olympic Committee and for United World Wrestling, the national wrestling federation, and both are doing their utmost to facilitate a solution of this athlete's case.
"You may understand that due to the particular circumstances and the still-ongoing efforts, I cannot offer more details at this stage."
● Bach was also asked an LA28 question: "Following on the earlier question about athlete demands to speak out and protest for black lives, Black Lives Matter in L.A. is expressly opposed to the 2028 Olympics. How do you respond to their and other critiques that the Los Angeles Olympics and indeed all Olympics increase policing and surveillance and put marginalized groups in further danger?"
Bach, without hesitation, was ready with the answer:
"The Olympic Games, by uniting athletes from 206 National Olympic Committees, plus the IOC Refugee Olympic Team, are maybe one of the most powerful demonstrations against discrimination in this world. Furthermore, you know, in the Olympic world, we are going even beyond non-discrimination because, for us, it's about not about not discriminating and tolerating diversity … for us, it's addressing these issues and trying to remedy these issues by having solidarity among all the diverse group of athletes, nations, National Olympic Committees and this is what makes the Olympic Games so special, and, you know, this is what has been expressed and appreciated also by many who have been fighting and are fighting there for equality, in particular in the U.S., just to mention maybe one of the most prominent ones, Muhammad Ali."
There was a lot that Bach couldn't answer about Tokyo, but about why the Olympic Games is a positive force in the world, he was ready.
Rich Perelman
Editor
You can receive our exclusive TSX Report by e-mail by clicking here. You can also refer a friend by clicking here.