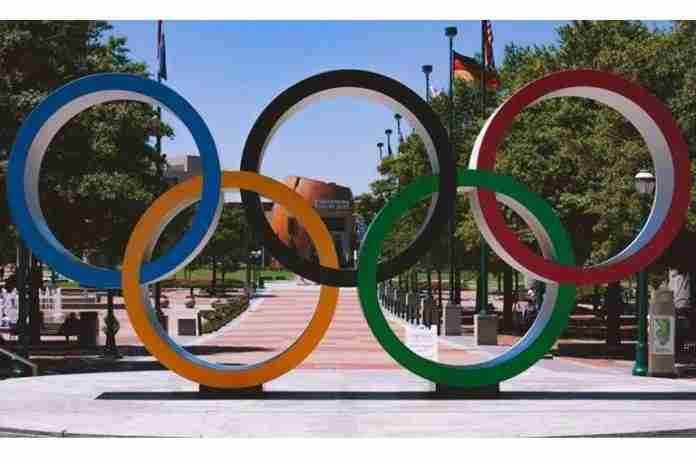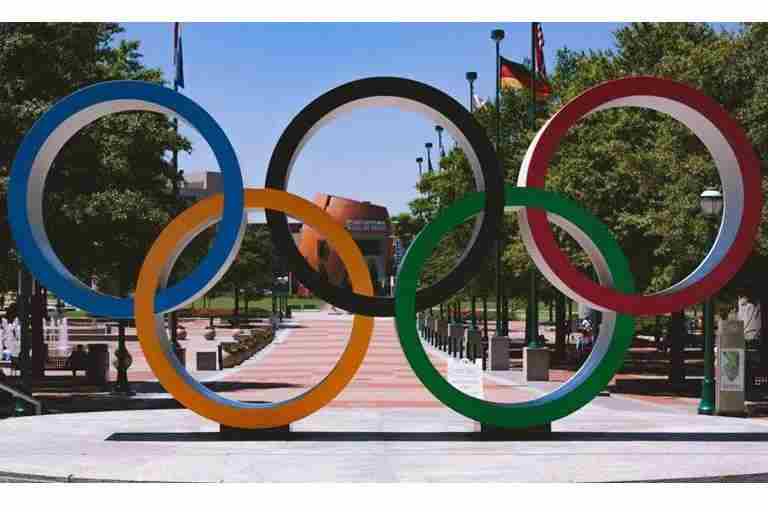 The situation in Tokyo last April was a tough one for the Olympic organizers, amid rising coronavirus infection rates and a slow government response. A Kyodo News national poll showed 70% or more preferred that the Games be postponed again or canceled.
The Wall Street Journal posted a story headlined, "Tokyo's Anti-Olympic Movement Asks: Why Haven't the Games Been Canceled?" and included:
"Anti-Olympic activist Misako Ichimura might be expected to be buoyant. But just like the organizers of the Games, she's feeling under pressure to deliver.
"'Activists in Paris opposing the next summer Olympics have asked why we haven't already been able to stop the Games given the situation here,' she says."
Ichimura had been protesting the Tokyo Games since it was awarded in 2013. And she got some help in early May as four-time Tokyo gubernatorial candidate Kenji Utsunomiya launched a change.org petition titled "Cancel the Tokyo Olympics to protect our lives."
The petition garnered more than 200,000 signees in its first 50 hours online, but faded quickly after that. By the end of the Tokyo Games last month, it had 459,303 signatures and was forgotten in a metro area of 37.3 million.
And the Tokyo Olympic Games was held successfully, albeit without spectators, as was the Paralympic Games. Television ratings showed that more than 90% of the Japanese public watched at least some of the Games and the event dominated television viewing around the globe.
Bad news for Ichimura and the anti-Games protesters in Tokyo. There will be one more angry cry when the final costs of the Games are announced, possibly in December but more likely in 2022.
There is already a massive outcry about the selection of Beijing for the 2022 Olympic Winter Games in February, given China's horrific human-rights record, but the calls for boycotts by national teams has been muted given the experience of the 1976-80-84 Games which saw so many athletes miss their chance to participate. A diplomatic boycott is more likely, but as the event is being held in an authoritarian country, there is no doubt that it will be held as planned.
Next up will be Paris for 2024, Milan Cortina for the 2026 Winter Games, Los Angeles for 2028 and Brisbane for 2032. The host for the 2030 Winter Games has not yet been determined, but there are pretty good options in prior hosts Sapporo (1972: Japan) and Vancouver (2010: Canada) and possibly even Salt Lake City, Utah, which hosted in 2002. Ukraine has stated its interest in 2030 as well and there is a confused bid possibly coming from Spain – using Barcelona for ice events and holding the snow-based events in the Pyrenees – but there is a political tug-of-war ongoing there and a referendum to be held, possibly in 2022.
This is rather amazing.
The Olympic Movement was supposed to be dying, after the IOC membership voted 44-40 for Beijing over Almaty, Kazakhstan in 2015. Both candidates were dismal choices after Oslo (NOR) withdrew, and possible bids from Krakow (POL), Lviv (UKR) and Stockholm (SWE) blew up due to a lack of political support. Losses in referendums killed possible bids from Munich (GER) and St. Moritz and Davos (SUI).
And after the difficult, underfunded Games in Rio de Janeiro in 2016, the Olympic obituary was being written.
But in that same year, the race for the 2024 Olympic Games got hot with serious bids from world-class cities such as Budapest, Los Angeles, Paris and Rome, leading to the award of the 2024 Games to Paris and 2028 to L.A. in 2017. Even Stockholm came back into the picture for the 2026 Winter Games, but lost to the Milan + Cortina d'Ampezzo bid from Italy.
And when the IOC's bid process was changed from outright voting – with its long and troubled history of bribery and favors – to a more businesslike, less expensive, direct-selection process, howls were heard from multiple countries when Brisbane was targeted for 2032 and then confirmed this past summer … from potential bidders who were not chosen (and didn't have a chance to waste millions on bids that would have gone nowhere).
Now, bids from Germany, Great Britain, Hungary, India, Indonesia, Korea, the Netherlands, Russia, Turkey and others are all in the works for 2036 and later. The Olympic Movement looks to be quite alive.
None of this impresses the anti-Olympics folks, who charge on with criticisms of every aspect of the Games as a vile wrecker of cities, the environment and local, regional and national finances. Many of the complaints are not actually about the IOC itself or the competitions, but about the way the host cities or areas go about organizing the Games.
These local discussions are fully appropriate. How governments spend money and allocate resources are hot-button issues in democracies and dictatorships alike. But with the IOC's reforms, notably the public posting of its Host City Contracts, detailing what it expects and what it will provide – $1.8 billion U.S. in cash and services for 2028, for example – the financial terms are much clearer. And the positions of anti-Games protesters, for example in Paris, are often not widely shared: one group has been trying – unsuccessfully – to stop the construction of more housing in a north Paris area which desperately needs it. The housing will initially be used for news media at the 2024 Games, then converted for local use thereafter.
Another sign of the vitality of the Olympic Games is the stampede to be part of it by sports around the world. There is no way that France's Pierre de Coubertin, the driving force behind the creation of the modern Games, could have foreseen skateboarding, sport climbing or surfing as Olympic sports in Tokyo, or break dancing for Paris.
And for Los Angeles, these sports are asking to be in again, as are cricket, flying disc – which originated in Southern California – karate, mixed martial arts, sambo, parkour and many more.
There continue to be the occasional, silly stories that quote the same Olympics haters who say the Games are doomed, are a bad deal for host cities and should be eliminated. The expanding interest in hosting the Games today shows the critics remain in their private fantasyland; perhaps they should be required to pass a doping-control test before being quoted?
In the meantime, the IOC has stated that it has booked $4.1 billion in revenues for the 2029-32 quadrennial already and has been asking bid cities and organizing committees not to build facilities when existing solutions are available. It lost that argument on the sliding track in Cortina (it will be renovated as part of a regional family amusement center), and has noted that a proposed renovation of the area around the Brisbane Cricket Ground is a civic project that is not needed (or requested or required) for the 2032 Games.
Even Tokyo protestor Ichimura acknowledged in the Journal article last April that even if the Tokyo Games had been vaporized, "it wouldn't be a decisive victory for the anti-Olympic movement.
"'The odds of a cancellation have gone up but even if these Olympics are scrapped because of the pandemic, there will still be Beijing, Paris and others in the future.'"
Yes, there will. Get used to it.
Rich Perelman
Editor
You can receive our exclusive TSX Report by e-mail by clicking here. You can also refer a friend by clicking here, and can donate here to keep this site going.
For our 743-event International Sports Calendar for 2021 and beyond, by date and by sport, click here!