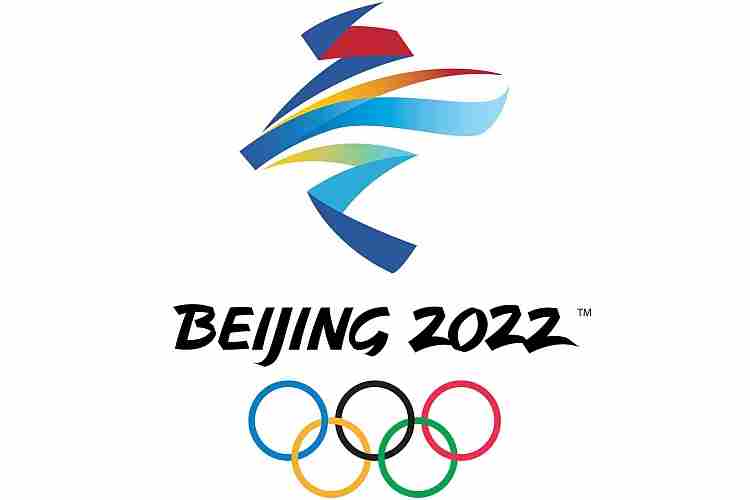 The latest news, notes and quotes from the worldwide Five-Ring Circus:
● Games of the XXXII Olympiad: Tokyo 2020 ● The wrap-up of the 2020 Games is well underway now, with Tokyo 2020 chief executive Toshiro Muto telling reporters on Tuesday that total costs for the Games would be reported in 2022, but with a possible early estimate in December.
The total number of individuals within the "bubble" environment for the Olympic and Paralympic Games who were hospitalized for Covid-19 was 25, not the five reported during the Games. The original total was for "overseas residents" while the larger total included Japanese residents and overseas visitors who were hospitalized after completing their required quarantine.
It's still an incredibly low figure against a total of more than 100,000 people who were involved in the Games, including 70,000 volunteers.
● XXIV Olympic Winter Games: Beijing 2022 ● The Beijing 2022 organizers, in coordination with the International Olympic Committee and the International Paralympic Committee, released a first set of guidelines for the February event:
● "All athletes and Games participants who are fully vaccinated will enter the closed-loop management system upon arrival. Games participants who are not fully vaccinated will have to serve a 21-day quarantine upon arrival in Beijing." Exemptions for specific medical reasons will be considered.
● "From 23 January until the end of the Paralympics, a closed-loop management system will be implemented to ensure the safe delivery of the Games. This closed-loop management system will cover all Games-related areas, including arrival and departure, transport, accommodation, catering, competitions, and the Opening and Closing Ceremonies. Within the closed loop, participants will be allowed to move only between Games-related venues for training, competitions and work."
Daily testing for Covid is to be expected.
● "Tickets will be sold exclusively to spectators residing in China's mainland, who meet the requirements of the COVID-19 countermeasures."
As with Tokyo, guests will be highly limited and "optimised to focus on essential aspects of Games delivery."
The elimination of foreign spectators "had to be put in place in order to ensure the safe holding of the Games this winter." No indication of how many home spectators will be allowed in the venue was announced.
More details are to come in October, but none of these measures are surprises.
¶
Newly-elected International Ice Hockey Federation chief Luc Tardif (FRA) raised the prospect that the host country's men's ice hockey team may not be allowed to complete at the Beijing Winter Games. Tardif told Agence France Presse:
"This question really arises for the men's team, not for the women's team. There are going to be games for the China team that will be overseen by an IIHF official and a decision will be made afterwards.
"Watching a team being beaten 15-0 is not good for anyone, not for China or for ice hockey."
China competes in the IIHF Division II, which is the third-tier grouping in world ice hockey, behind the Championship Division and Division I. It has never placed higher than 15th in the World Championships rankings and never higher than 26th in this century.
If China is displaced – a decision is expected in October – then Norway is the likely replacement, currently 11th in the IIHF world rankings.
This is a surprise, but Tardif is quite right that the Chinese men's team would be embarrassed playing against Canada, Russia, the U.S. and the other top teams.
● Athletics ● The London Marathon comes Sunday, with strong fields, including six of the top 19 all-time in the men's race:
● Birhanu Legese (ETH: 2:02:48 '19)
● Mosinet Geremew (ETH: 2:02:55 '19) ~ 2019 London runner-up
● Titus Eriku (KEN: 2:02:57 '21)
● Evans Chebet (KEN: 2:03:00 '20)
● Sisay Lemma (ETH: 2:03:36 '19 )
● Kinde Atanaw (ETH: 2:03:51 '19)
All three medalists from 2020 are back: champion Shura Kitata (ETH: 2:04:49 '18), Kenya's Vincent Kipchumba (silver) and Lemma, the bronze medalist.
The women's field starts with world-record holder Brigid Koskei (KEN: 2:14:04 '19) and includes Lonah Salpeter (ISR: 2:17:45 '20), Roza Dereje (ETH: 2:18:30 '19), Birhane Dibaba (ETH: 2:18:35 '20) and Joyciline Jepkosgei (KEN: 2:18:40 '20). That's five of the top 15 all-time.
Kosgei will be going for her third straight London win, after finishing second in 2018. Dereje was the bronze medalist in 2019.
The race will be streamed like by FloSports and is not on U.S. broadcast television.
● Cycling ● Retired German road racer Bjorn Thurau was hardly a star during his career from 2005-19, with a best major-race finish of 11th in a stage of the 2015 Criterium du Dauphine. But on 22 September, he was hit with a 9 1/2-year ban and a nullification of all of his results since December 2010.
The German national anti-doping agency found anti-doping violations that included "the use or attempted use of prohibited substances and methods, possession of prohibited substances or methods, placing on the market or attempting to market prohibited substances and administration or attempt to administer prohibited substances."
Thurau retired in 2019 and has not contested the sanctions, which ban him from the sport until age 42. The sanctions show that you don't have to be a star to be involved with doping.
● Gymnastics ● American superstar Simone Biles was profiled in The Cut, sharing her difficult time with the postponement of the Tokyo Olympic Games from 2020 to 2021. She shared her Tokyo competition problems in detail, but also:
"If you looked at everything I've gone through for the past seven years, I should have never made another Olympic team.
"I should have quit way before Tokyo, when Larry Nassar was in the media for two years. It was too much. But I was not going to let him take something I've worked for since I was 6 years old. I wasn't going to let him take that joy away from me. So I pushed past that for as long as my mind and my body would let me."
Biles had been clear that the postponement was a major issue for her and that she was ready to be done with the sport after 2020. Now she is headlining a 27-stop post-Olympic "Gold Over America" tour which is built around her; only she knows if there will be more gymnastics in her future.
● Modern Pentathlon ● The Union Internationale de Pentathlon Moderne (UIPM) certified its candidates for its November elections on Tuesday and Dr. Klaus Schormann (GER) will stand unopposed for an eighth term. He has been the President since 1993.
American John Helmick will run unopposed for another term as Treasurer.
The issue of horse welfare continues to be a headline concern for the federation, after German Annika Schleu was unable to get Saint Boy to jump during the Tokyo competition, eliminating Schleu from any medal possibilities. Questions of cruelty to the horse were raised and the incident is being investigated. Schormann wrote in a long post on the UIPM Web site:
"The issues that arose during the Riding competition of the Women's Final in Tokyo demanded swift and significant reflection and remedy. Within days, the UIPM had introduced new measures to improve horse welfare in our sport. A working group of the foremost experts has since been established and has set about exploring and addressing both the incidents during the Women's Final and the proposed changes.
"As much as the incidents themselves were tough for our sport, the process of listening, learning and evolving and adapting to meet not just the moment but all those to come has been a positive experience. As I said at the time, UIPM remains fully committed to Riding as an integral part of the Modern Pentathlon based on the vision of Baron Pierre de Coubertin and we look forward to doing so in an even safer, more secure way."
● Rugby Sevens ● The pandemic reduced the 2021 men's World Rugby Sevens Series to just two stops, in Vancouver and Edmonton, Canada, with South Africa wrapping up a sweep last weekend by defeating Great Britain, 24-12, in the final.
The Blitzboks won their fourth men's series title (40 points) and their first since 2018. Britain finished second (34) with Kenya third (also 34). The U.S. men finished fifth (22).
● Swimming ● Five-time Olympic medalist Klete Keller, 39, pled guilty to a single felony charge related to the breach of the U.S. Capitol on 6 January 2021.
The statement from the U.S. Attorney for the District of Columbia stated his plea was to "obstruction of Congress." He was charged on seven counts in his original indictments, but has agreed to cooperate with the prosecutors.
Reports have noted sentencing guidelines on the charge of 21-27 months in prison. A defendant with a similar plea to the riot accepted a sentence of eight months in prison.
Keller won Olympic golds on the 4×200 m Freestyle relays in 2004 and 2008, and World Championships golds in that event in 2005 and 2007.
● Wrestling ● In an ironic twist, Russia's Bilyal Makhov was suspended for four years for anti-doping rules violations from 27 January 2020 by the Russian Anti-Doping Agency.
Makhov had been a beneficiary of doping by others. He was named as a co-gold medalist in the London 2012 Freestyle 120 kg class after both the original gold and silver medal winners were disqualified for doping in 2019. He had finished third.
You can receive our exclusive TSX Report by e-mail by clicking here. You can also refer a friend by clicking here, and can donate here to keep this site going.
For our 743-event International Sports Calendar for 2021 and beyond, by date and by sport, click here!