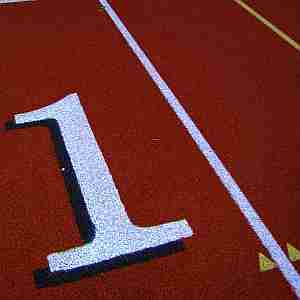 The modern Olympic Movement was dramatically changed with the staging of the Games of the XXIIIrd Olympiad in Los Angeles in 1984.
The private financing, the use of existing facilities and thousands of volunteers are well remembered, along with many technical innovations that continue in use today. What is a little less appreciated is the legacy of people who helped make that Games work and continued to use that experience to make a difference for decades to come.
One such person was celebrated in a happy, noisy reception in downtown Los Angeles on Wednesday night (30th), with family and friends gathered to honor a key member of the 1984 Olympic Organizing Committee team: David Simon.
Simon was not the highest-profile member of the LAOOC staff; that was Peter Ueberroth, who was in attendance and spoke movingly about Simon's contributions was one of the first half-dozen people hired back in 1979, and as the Vice President/Government Relations. But what Simon achieved afterwards was the focus of the celebration.
His introduction by Los Angeles Sports Council President Tony Sciarrino pointed up his impact, and the example Simon has set for others:
"It's a pleasure to be with all of you this afternoon to recognize, once again, that every one of us can make a difference in our community, whether it be Los Angeles or the world of sports or both.
"One person had an idea. One person pursued it and created a new paradigm for the way communities support and embrace sports. That person is our own David Simon.
"His unique path to the Sports Council began at UCLA, and included stops in Washington, D.C., working in the office of Congresswoman Yvonne Braithwaite Burke, and then back home to Los Angeles as one of the first staff members of the then-unknown Los Angeles Olympic Organizing Committee.
"We, in this room, know well the enormous impact that the 1984 Olympic Games had, not just on Los Angeles and the Olympic Movement, but in countless areas of business, civic life, public-private cooperation, and in the advertising, marketing and sports industries.
"One man – our man David – saw new opportunities for Los Angeles beyond the Games and joined the Los Angeles Chamber of Commerce as a Senior Vice President, intent on extending the enthusiasm for international sports and for the area's teams even deeper into our community.
"He formed the Chamber's Sports Committee in 1987 and with the backing of the late John Argue – the man most responsible for bringing the 1984 Games to Los Angeles – formed the Los Angeles Sports Council in 1988.
"Who could have foreseen how important a move that was.
"The Sports Council's concept of creating economic development through sports led to a revolution in civic involvement in the global sports industry that saw the Sports Council become a model for sports commissions that popped up across this country. Through David's tireless work in coordinating bids, private-sector support and cooperation with local, regional and national levels of governments, Los Angeles has continued to be the epicenter of sports in the United States.
"The [1991] U.S. Olympic Festival, the 1993 Super Bowl – the last one held in the Los Angeles area – the [1994] FIFA World Cup and [1999] Women's World Cup, the [2015] Special Olympics World Games and national and world championships in Badminton, Baseball, Basketball, Figure Skating, Gymnastics, Horse Racing, Ice Hockey, Modern Pentathlon, Track & Field and many others all came here thanks to the Sports Council.
"And let us not forget the enormous effort in the Olympic Movement, and the bids for the 2012 and 2016 Games plus the 2012 IOC World Conference on Women and Sport that set the stage for Los Angeles to be awarded the Games of the 34th Olympiad in 2028.
"David Simon was in the vanguard of all of it, and we owe him our thanks, along with his wife Cheryl, who was more than giving of David's time, and we took a lot of it.
"But there is more. The Sports Council created a first-of-its-kind program with the "100 Greatest Moments in Los Angeles Sports History" book and television program in 1995. That morphed into the annual Los Angeles Sports Awards, another Los Angeles original. We hope to see all of you there for the 2019 show on March 25, and yes, tables are available.
"It's a pleasure to be here to recognize the vision, wisdom and courage of a man whose own legacy we will be hard-pressed to match, David Simon."
There was warm applause in the room from people who had seen Simon's work first-hand, such as the senior International Olympic Committee member Anita DeFrantz – an LAOOC colleague – who read a special message of congratulations from IOC President Thomas Bach (GER). And stars including Olympic icons like basketball silver medalist Ann Meyers Drysdale, swimming gold medalist John Naber and 1984 Olympic breaststroke finalist John Moffet, immediate past chair of the LA84 Foundation, Frank Sanchez, the legendary former sports editor and columnist for the Los Angeles Times, Bill Dwyre, and many more.
Simon himself spoke about the challenge of starting a new concept from scratch back in 1987, as a civic, private-sector-only organization to support local teams and bring new events to an area was untried.. But it worked, and created more than $1 billion in economic impact for the region.
He also noted the motivation behind the idea. "What has motivated me all these years is … the desire, as a life-long L.A. resident to generate the sense of community that sports can uniquely provide.
"Let's face it, a sense of community can be hard to come by in L.A. Those of us who live here don't share a common urban environment. Some of us live near the beach, some in the mountains and some in the desert – not to mention that most of us live in one of the dozens of cities which lie outside the Los Angeles city limits.
"What cuts through the clutter and provides a regional sense of community isn't the Freeways or the weather – it's sports. When the Dodgers are in the World Series, or the Rams are in the Super Bowl, or when we host an Olympics or the World Cup, it's the ultimate water-cooler moment. We feel a sense of pride and shared experience with our neighbors and co-workers that otherwise doesn't happen here, but which we desperately need. These occasions – which only sports can provide – make us a closer and better community."
This is an insight which is not well enough appreciated. The emotion – whether for victory or defeat – which sports provide go beyond the athletes on the field or the court and are shared by spectators in the arena or watching from elsewhere, near or far.
Simon had an idea, and he inspired people from sports and those who wanted to help bring more sports to Southern California, to help achieve it. Now, however, as he noted that his frequent-flyer miles are the biggest number in his life, his retirement will allow him to start using them and see many more places where sports are played. And although he has retired from the Sports Council, he will now have more time to devote to many other roles, including as a Board member of USA Badminton.
This is the power of one person with an idea, and the tenacity, talent and drive to make it a reality. Not just for athletes, but for anyone who thinks their idea might not worth pursuing, Simon shows that change starts with ideas, and often with one person.
Congratulations, David, on your 30 years of contributing to the Olympic Movement and to making the Los Angeles area more special through sports. Enjoy your travels, but let us see you at some home games, too.
Rich Perelman
Editor