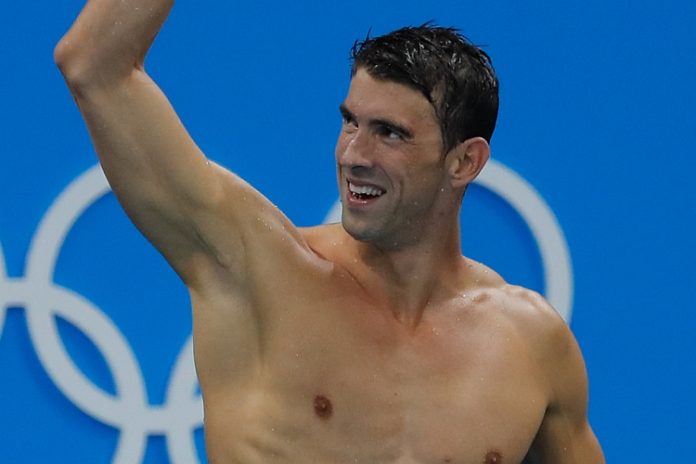 (★ Friends: TSX is a free site, but we need your help to cover our technical costs. Please donate here if you can assist. Thank you in advance. ★)
(For our Highlights of the weekend's top competitions, click here. For coverage of the Rabat Diamond League meet, click here.)
● Plus: Paris 2024: Worries over security after UEFA debacle = Winter Games 2030: "Hard for the IOC to award back-to-back Games" to U.S. in '28 & '30; Sapporo will not hold a referendum = Athletics: Warholm's injury "probably a cramp'; McLaughlin's 51.61 included misplaced hurdles?; Jamaica loses women's 4×100 U-20 record due to doping error! = Basketball: Griner does getting messages in prison; Nigerian government ban removes team from FIBA Women's World Cup 2022; FIBA approves glass floors! = Cycling: UCI and Aigle arrange for Afghanistan women's nationals later this year! = Football: U.S. Soccer CEO Wilson to resign prior to World Cup = Modern Pentathlon: UIPM asks athletes to 10 June meeting to explain new discipline = SCOREBOARD: Cycling: Criterium du Dauphine underway in France and Women's Tour starts in Britain = Shooting: Hancock bags third gold in Mixed Team Skeet = Weightlifting: world records for Pizzolato in European Champs = AT THE BUZZER: U.S. leads May rankings in World Ranking of Countries in Elite Sport! ●
News, views and noise from the non-stop, worldwide circus of Olympic sport:
≡ SPOTLIGHT ≡
Two outdoor world leads from Monday's excellent Fanny-Blankers-Koen Games in Hengelo (NED):
● Men/Vault: 6.01 m (19-8 1/2), Mondo Duplantis (SWE)
● Women/Shot: 19.98 m (65-6 3/4), Chase Ealey (USA)
Duplantis made four straight bars and won easily, with Rutger Koppelaar (NED) second at 5.70 m (18-8 1/4). Ealey came in with a seasonal best of 19.76 m (64-10) but reached 19.98 m (65-6 3/4) on her fourth throw, her best-ever outdoors. She remains no. 2 all-time U.S. with her March indoor best of 20.21 m (66-3 3/4) indoors. She beat Portugal's Auriol Dongmo, the World Indoor Champion, who threw 19.68 m (64-6 3/4).
A special 10,000 m race was held on Sunday, with Olympic champ Selemon Barega (ETH) leading three other countrymen under 27 minutes at 26:44.73, making him the no. 20 performer in world history (and no. 3 for 2022). He was trailed by Tadese Worku (26:45.91, no. 21 all-time), Berihu Aregawi (26:46.13, no. 22) and Yomif Kejelcha (26.49.39). Fantastic!
On Monday, Kenya's Kumari Taki – the 2016 World Junior 1,500 m champ – won the men's 1,500 m in an impressive 3:34.77 to move to no. 10 on the 2022 world list. Michal Rozmys (POL) was second in 3:35.40.
The men's javelin was highlighted by another huge throw by world leader and 2019 World Champion Anderson Peters (GRN), at 90.75 m (297-9), trailed by Julian Weber (GER: 89.54 m/293-9) and London 2012 Olympic champ Keshorn Walcott (TTO), still just 29, at 89.07 m (292-2).
The women's 10,000 m was a start-to-finish masterpiece by British star Eilish McColgan, who beat an excellent field in a lifetime best of 30:19.02 – no. 2 in 2022 – ahead of Ethiopian stars Letsenbet Gidey (30:44.27) and Ejgayehu Taye (30:44.68) and six more under 31 minutes. Among those was 2016 Olympic champ Almaz Ayana (ETH), now 30, who was eighth in 30:48.48. The race was so good that 15 of the top 20 performers of the season are from this race!
Tokyo 400 m hurdles bronze winner Femke Bol (NED) moved to no. 5 on the 2022 world list, winning in 53.94.
In the other sprints, Jamaica's Yohan Blake won the men's 100 m in 10.11 (-0.3 m/s) ahead of American Kyree King (10.23). Vernon Norwood of the U.S. won the 400 m in 45.28, with Christopher Taylor (JAM) second in 45.45 and Trevor Stewart of the U.S. third (45.93).
Britain's Daryll Neita won the women's 100 m in 11.19 (+0.8), with Kayla White of the U.S. fourth (11.31). Cuba's Roxana Gomez won the 400 m (51.18), with American Wadeline Jonathas sixth (52.17). Jamaica's Britney Anderson won the 100 m hurdles in a speedy 12.51 (+0.4), ahead of Americans Nia Ali (12.69), Tonea Marshall (12.70) and Tia Jones (12.71).
Kenya's 1,500 Olympic champion Faith Kipyegon stepped down in distance and won the women's 800 m in 2:00.36, beating 2019 World Champion Halimah Naakayi (UGA: 2:00.87). Olympic Steeple champ Perth Chemutai (UGA) won the Steeple at 9:14.00.
The Diamond League circuit resumes in Rome on Thursday (9th).
≡ THE 5-RING CIRCUS ≡
(Thanks to sharp-eyed reader Jim Bendat for noting an error in Thursday's story on the after-life of Olympic venues, where a reference to the Los Angeles 2028 Games listed "1932″ instead. This has been corrected.)
● Games of the XI Olympiad: Berlin 1936 ● The story of high jump gold medalist Cornelius Johnson's Olympic Oak took another turn last Thursday as the City of Los Angeles' Cultural Heritage Commission agreed by a 5-0 vote to consider designating the Johnson home and the oak for monument status.
There was no discussion against the proposal, but the current owner of the property, identified on the Zoom screen as Bleu Kim of KLD Investment, LLC, asked the panel what he was supposed to do now. He purchased the 6,220 sq. ft. property in 2019 for $927,000 with no knowledge of its historical significance and created plans for four units of housing, and is for sale for $1.29 million. He asked the Commission:
"Can someone tell me what to do with my property? Just keep the property and then? You know, the building is not in living condition, so I don't know what to do. Is there anyone who can help me? How I handle this, you know, the money? Is there anyone who can help me?"
Shannon Ryan from the City's Office of Historic Resources explained that the process will take some months and any designation recommendation from the Cultural Heritage Commission would have to be agreed to by the City Council: "During that time, there is a freeze on permit activity, but [we] would be happy to meet with you and discuss what could go on during this time, if anything, and potential options for you if the house does get nominated, what you could do."
Kim was urged to water the oak, which is in distressed condition, but his financial situation on this property may be in as bad a shape as the home and the tree. The LA84 Foundation and others are fundraising to try and buy the property and ensure the future of the property and especially the oak. It may take some quick action to keep the tree alive, quicker than the Commission may be able to manage.
● Games of the XXXIII Olympiad: Paris 2024 ● The crowding, crime and disorganization around the Stade de France in Paris around the UEFA Champions League Final between Liverpool and Real Madrid on 28 May already has the birds chirping about repercussions for the Paris 2024 Games.
The International Olympic Committee's 16-year marketing chief, Michael Payne (GBR), was one of the first to sound the alarm. Commenting on Wednesday's upcoming meeting of the Association of Summer Olympic International Federations (ASOIF), he tweeted:
"If meeting is to be focused on #Paris2024 preparations – it could be a very long meeting. A Games with such incredible potential is at serious risk of not fulfilling that potential."
And following a report that French President Emmanuel Macron was angry over the use of tear gas on spectators:
"As previously stated – one massive event screw up, can be a massive boost for Olympic preparations, dragging everyone out of their malaise & creating sense of urgency, crisis & oh s**t. Good to see French leadership realising they have a problem. #paris2024″
● XXVI Olympic Winter Games: 2030 ● "As we look at the dynamics of the other cities versus us, we recognize that back-to-back Games are challenging.
"Geopolitically, it's hard for the IOC to award back-to-back Games in the U.S., for '28 and for '30. We know that that's hard. But we also recognize there are opportunities through back-to-back Games, through collaborations. We're continuing to work through those issues and present our case."
That's Fraser Bullock, the Chief Operating Officer of the 2002 Salt Lake Olympic Organizing Committee and the chief executive of the Salt Lake City-Utah Committee for the Games, the bidding group to being the Winter Games back, preferably in 2030, speaking at a public meeting last week.
So, the arrangements are being made for 2030 and 2034 at the same time. It was further reported that a small group will go to Lausanne to meet with the International Olympic Committee on 15-16 June. This will include Bullock, Bid Chair Catherine Raney Norman, Utah Division of Multicultural Affairs director Nubia Pena, event management consultant Darren Hughes and three-time Olympic alpine medalist Lindsey Vonn.
¶
The Sapporo City Assembly rejected a motion by the Japanese Communist Party to hold a referendum on the area's bid for the 2030 Olympic Winter Games. The proposal was easily defeated by the majority Liberal Democratic Party.
There is some opposition to the Sapporo bid on the grounds that the event will cost too much, given the inflation that plagued the Tokyo organizers for the 2020 Games, even without the complications of the Covid-19 pandemic. Sapporo's plan is well advanced and is considered a co-favorite with Salt Lake City to be awarded the Games next year.
● U.S. Olympic & Paralympic Committee ● The U.S. Olympic & Paralympic Hall of Fame will welcome 14 new members on 24 June, with the Class of 2022 announced on Monday:
Olympians:
● Natalie Coughlin (swimming)
● Mia Hamm (football)
● Michelle Kwan (figure skating)
● Michael Phelps (swimming)
● Lindsey Vonn (alpine skiing)
Paralympians:
● Muffy Davis (alpine skiing & cycling)
● David Kiley (alpine skiing, athletics & basketball)
● Trischa Zorn-Hudson (swimming)
Teams:
● 1976 Women's 4×100 Freestyle Relay (swimming)
● 2002 Paralympic Sled Hockey Team
Legends:
● Gretchen Fraser (alpine skiing)
● Roger Kingdom (track and field)
Coach:
● Pat Summitt (basketball)
Contributor:
● Billie Jean King (tennis)
The group represents a combined 127 Olympic and Paralympic medals, including 86 golds. Voting was done by Olympians and Paralympians, members of the U.S. Olympic and Paralympic family, and an online vote open to fans, with more than 432,000 votes received.
● Athletics ● "It's probably a cramp in my hamstring. It's not fun to start like this, but hopefully I'll come back stronger. I just need to fix this, see what's going on . It's not something I expected, I felt very, very good, so very sad that this happened."
That was Norway's Olympic 400 m champ Karsten Warholm, speaking after he quit Sunday's Diamond League race in Rabat (MAR) after one hurdles, grabbing his right hamstring. The race was his season opener, with American Khallifah Rosser going on to win in 48.25.
¶
Meanwhile, there was more drama concerning Sydney McLaughlin's sensational 51.61 400 m hurdles win at the Music City Track Carnival at the Vanderbilt University track in Nashville. Tweeted coach and commentator P.J. Vazel (FRA):
"Problem with hurdle positioning 5th one at 290m instead of 285 ??? @GoSydGo lost in her rhythm due to hurdles on wrong marks… Missed a possibility of a huge @WorldAthletics record in the process"
There were other tweets that hurdles five and six were in the wrong spots, and McLaughlin chopped her step at the sixth hurdles and at hurdles nine and 10. Could this have cost her a world record; she's already the world-record holder at 51.46 from the Tokyo Olympic final. Possibly, very possibly.
The mark itself should stand, however, as she gained no advantage from the misplacement of any hurdles. Indeed, her ability to finish the race and run the no. 3 time in history is a testament to how amazing she is.
In the meantime, hurdle crews beware! A.T.M.D.
¶
Very considerable irritation in Jamaica as a World U-20 Record in the women's 4×100 m relay will not be recognized by World Athletics due to an error by the Jamaica Anti-Doping Commission.
The team of Serena Cole, Tina Clayton, Brianna Lyston, and Tia Clayton won the CARIFTA Games final on 17 April in Kingston, Jamaica in a record time of 42.58, but Clayton was not tested following the event. Said the Jamaica Athletic Administrative Association in a statement:
"It is a fact that all 4 (four) athletes were notified by the Jamaica Anti-doping Commission (JADCO) officials and presented themselves to the anti-doping station within the required time window to be tested.
"Unfortunately, JADCO took the decision, unknown to the JAAA and the NACAC's Anti-Doping Delegate, not to test the athlete based on a JADCO standard. This was in direct contradiction to oral and written instructions by the JAAA."
The JADCO Chair, Alexander Williams, took responsibility for the error:
"The international standard for testing does not bar JADCO from testing an athlete twice within a 24-hour period. This was a directive that exists in JADCO, unbeknown to me until this moment that if you test one time, you don't test within 24 hours, and apparently, this is what led to the decision not to test this particular athlete on the 17th, after she was tested on the 16th.
"This is an explanation and not an excuse. JADCO dropped the ball on this, and JADCO is at fault."
● Basketball ● CNN reported that two-time Olympic gold medalist Brittney Griner is receiving some communications while imprisoned in Russia on drug-importation charges:
"Griner receives hard copies of letters that have been printed out. Emails to Griner are printed out by her attorneys and then submitted through the Russian mail system at the detention center, a source with knowledge of the arrangement tells CNN."
She has been detailed since 17 February; the U.S. State Department considers her wrongfully held and continues to work on her release. A hearing may be held as soon as 18 June.
¶
The Nigerian women's basketball team was withdrawn from the 2022 FIBA Women's World Cup as a result "of the decision of the President of the Federal Republic of Nigeria to withdraw the Nigeria Basketball Federation (NBBF) from all international basketball competitions and activities for a period of two years."
The internal ban was imposed on 12 May: "Following the unending crises that have plagued and nearly crippled basketball development in the country, President Muhammadu Buhari has today approved the immediate withdrawal of Nigeria from all International Basketball Competitions for a period of two years.
"Government intends to utilize this period of break to address all contentious issues among stakeholders."
Mali will take Nigeria's place in the Women's World Cup and further sanctions by FIBA for governmental interference may be imposed later.
¶
This will change everything. Really, it will. SportsProMedia reported that FIBA has approved glass courts for tournament use, allowing the entire playing surface to be used as a screen.
The implications of an LED-covered floor are obvious and ominous, clearly offering in-arena graphics, box scores, tracking arrows and much more. It could also pave the way for sensors that will determine whether a shot is from behind the three-point line or on it, and so forth. The story noted:
"Fiba currently approves two types of glass floor, both made by German-based manufacturer ASB.
"The ASB MultiSports offers LED marking lines under the floor, while the ASB LumiFlex floor is a full video floor that enables interactive training applications and enhanced show staging with additional options for advertising."
The manufacturer insists that the safety of the floors is of the same standard as wooden surfaces.
● Cycling ● This is fairly amazing:
"The Union Cycliste Internationale (UCI) is pleased to announce that the Women's Road Championships of Afghanistan can take place in 2022. They will be held on 23 October in Aigle (Switzerland).
"It had become impossible to stage the event due to the consequences of events in Afghanistan in August 2021 for part of the population, in particular women."
About 50 riders in the Elite and U-23 classes will compete over a 57 km course, comprising two laps, each with a 72 m change in altitude. The event is being jointly jointlyorganized by the UCI's World Cycling Centre, the Afghan Cycling Federation, the organizers of the Tour du Pays de Vaud and the Commune of Aigle. Impressive.
● Football ● A surprise from the U.S. Soccer Federation, announcing that chief executive Will Wilson will step down as of 31 October, ahead of the 2022 FIFA World Cup. He joined in March 2020, working with President Cindy Parlow Cone and during his tenure, the notable conclusion of collective-bargaining agreements with the men's and women's National Teams were concluded.
● Modern Pentathlon ● The Union Internationale de Pentathlon Moderne announced a special meeting with athletes on 10 June "designed to give athletes an opportunity for open dialogue about the New 5th Discipline."
The message emphasized the prior coordination with the UIPM Athletes Commission, but also recognized the near-mutiny of many other athletes concerning the removal of riding from the sport:
"We heard you loudly, we listened to the feedback and we tried to give further explanation through all available communication channels, especially via the UIPM Athletes Committee – which is made up of athletes who were elected by their peers in June 2021.
"But sometimes that's not enough, and we know it was never going to be enough to satisfy the demand for information about such a historic decision as this.
"That's why we need to have this direct dialogue now, before the process goes any further, to provide athletes with as much context as possible and to gather information to help us understand and address your concerns.
"Change is hard for everyone, and especially when it involves something that stirs passion as much as sport. At UIPM we understand that, but we also understand we have an obligation to make decisions that will move the entire sport forward for the sake of future generations.
"We know that current athletes are being asked to make a major adaptation in their sporting lives – this is not easy. For many of you, it will be painful and emotional to give up on equestrian after many years of training and competing to become the best possible riders. But we have a stark choice: either we adapt or we are out of the Olympic programme.
"We want to work with you and to build the future of Modern Pentathlon with you."
The response from the PentUnited athlete group on Twitter (format edited for readability) was swift and unimpressed:
● "Reminder: IOC never asked @WorldPentathlon to remove our equestrian discipline. UIPM decided this. And now we are removed from the Olympic Games. Most athletes think that our best chance to stay in the OG is with a reformed equestrian discipline #savepentathlon"
● "Athletes believe in a better future with a reformed riding discipline. @WorldPentathlon why you don't listen to them?"
● "'But we have a stark choice: either we adapt or we are out of the Olympic programme.'
"WE ARE ALREADY OUT OF THE OLYMPIC PROGRAMME. Out. No MP is being planned for LA28. Nothing. Why are you perpetuating this myth? @WorldPentathlon"
≡ SCOREBOARD ≡
● Cycling ● One of the watched-for previews of the Tour de France is the eight-stage Criterium du Dauphine in France, which started on Sunday.
The hilly first stage of 191.8 km was a win for Belgian star Wout van Aert, finishing with a final surge to sprint for the win over Ethan Hayter (GBR) and American Sean Quinn, in 4:37:31. Monday's 169.8 route was another hilltopper, with Alexis Vuillermoz getting his second career UCI World Tour race victory in 4:03:04., beating a group of four others to the line, with Anders Skaarseth (DEN) second and Olivier Le Gac (FRA) third and American Kevin Vermaerke fourth.
¶
The six-stage Women's Tour began on Monday in Great Britain, with France's Clara Coppini winning the flat, 142.1 route in 3:40:15 at the head of a mass sprint. Italians Sofia Bertizzolo, Elena Cecchini and Arianna Fidanza were 2-3-4.
● Shooting ● The final events of the ISSF World Cup in Baku (AZE) saw Olympic champ Vincent Hancock of the U.S. win his third gold, as he teamed with Austen Smith for a 6-2 win in the final of the Mixed Team Skeet event over Germany.
The men's 25 m Rapid-Fire Pistol final was a 17-13 win for Korea against Ukraine, which had an excellent tournament.
The final medal count showed the Ukrainian with the most medals – nine – with two golds, four silvers and three bronzes. Korea and the U.S. had eight medals each, with Korea picking up the most golds (5-0-3) and the U.S. at 4-3-1.
● Weightlifting ● World records at the European Championships in Tirana (ALB) in the men's 89 kg category, as Italy's Antonino Pizzolato claimed new marks for the Clean & Jerk at 217 kg and for the total at 392 kg.
Pizzolato won the Snatch segment at 175 kg and then made all three of his Clean & Jerk lifts, topping out with the world mark of 217 kg.
Georgia's super-strongman Lasha Talakhadze won the +109 kg category at 462 kg in total, winning his sixth European Championship gold, to go along with five World Championship wins and two Olympic titles in Rio and Tokyo.
≡ AT THE BUZZER ≡
Count yourself among the elite, super-fans of sport worldwide if you follow the World Ranking of Countries in Elite Sport (WRCES), an "annual ranking measuring accurately the performance of all the countries having National Olympic Committees based on their international results in all the sports recognized by GAISF (Global Association of International Sports Federations) and in other sports, not yet part of GAISF, but having high popularity and universality."
The rankings for May 2022 were announced, with the United States continuing to lead all nations; the top five:
1. 95,305 United States
2. 81,282 Norway
3. 80,179 Canada
4. 72,193 Sweden
5. 71,660 Austria
This is for only nine of 115 sports to be contested during the year, but it's a start. This is the eighth year of the rankings, previously in 2014, 2015, 2016, 2017, 2018, 2019 and 2021. The U.S. has won every year; in 2021, American athletes and teams piled up 1,642,250 points to 934,534 for Great Britain and 924,042 for France.
You can receive our exclusive TSX Report by e-mail by clicking here. You can also refer a friend by clicking here, and can donate here to keep this site going.
For our updated, 620-event International Sports Calendar for 2022 and beyond, by date and by sport, click here!