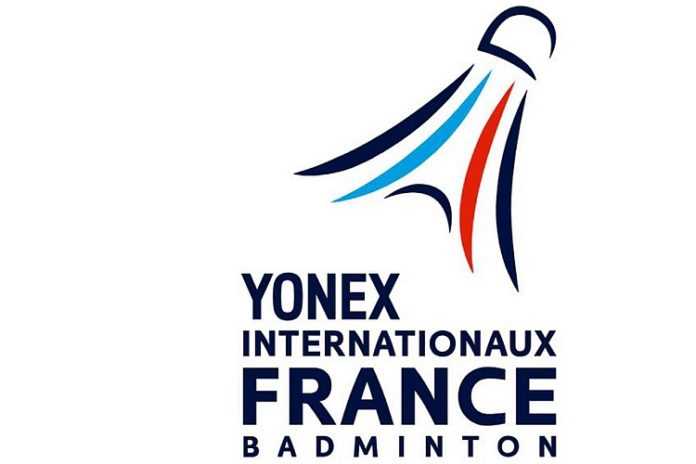 For the second week in a row, the top-two ranked players and teams in the world will face off, this time at the Stade Pierre de Coubertin in Paris in the $750,000 Yonex French Open. The top seeds and their current BWF World Rankings:
∙ Men's Singles:
1. Kento Momota (JPN: 1)
2. Yuqi Shi (CHN: 2)
∙ Men's Doubles:
1. Marcus Fernaldi Gideon/Kevin Sanjaya Sakamuljo (INA: 2)
2. Junhui Li/Yuchen Liu (CHN: 2)
∙ Women's Singles:
1. Tzu Ying Tai (TPE: 1)
2. Akane Yamaguchi (JPN: 2)
∙ Women's Doubles:
1. Yuki Fukushima/Sayaka Hirota (JPN: 1)
2. Misaki Matsumoto/Ayaka Takahashi (JPN: 2)
∙ Mixed Doubles:
1. Siwei Zhang/Yaqiong Huang (CHN: 1)
2. Yilyu Wang/Dongping Huang (CHN: 2)
Last week at the Danisa Denmark Open, all of the top-ranked players and teams won: Momota and Tai took the Singles titles, and Gideon/Sukamuljo, Fukushima/Hirota and Zhang/Huang in the Doubles events. Interestingly, none of the second-ranked entries made it to the finals!
The French Open is an ancient tournament, dating back to 1908! Tai is the defending women's Singles champion from 2017, but there are lots of former champs in the field. In the men's draw, former winners include Shi (2016), India's Srikanth Kidambi (2017), China's Dan Lin (2009) and Tien-Chen Chou (TPE: 2014). Tai will have to get past the 2016 champ, China's Bingjiao He.
In the men's Doubles, defending champs Jhe-huei Lee and Yang Lee (TPE) are back, as are three-time champions, Mathias Boe and Carsten Mogensen (DEN). The women's Doubles winners from 2017 are also back, Indonesia's Greysia Polii and Apriyani Rahayu.
Look for results here.