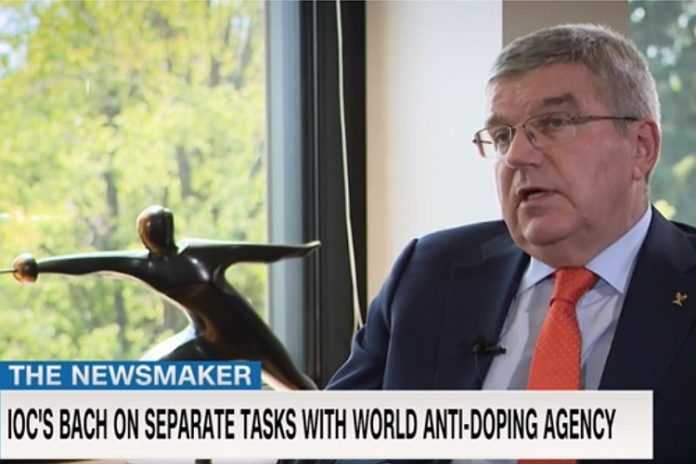 During his lengthy interview with CNN Money Switzerland host Martina Fuchs, International Olympic Committee President Thomas Bach was asked about the IOC's financial reserves and he noted that "What we try to have are reserves which could make us surviving the cancellation of an Olympic Games."
Fuchs then followed up and asked if cancellation of a Games was really a possibility. Bach said:
"No, it's not a high probability, but in our fragile world, you never know what's going to happen. You may remember discussions about the Olympic Winter Games in PyeongChang, Korea, when the missile tests were taking place, when there was the threat of a military strike."
Those tests were at their height in the mid-summer and early fall of 2017. How close did we get to a cancellation of the Games?
"Very close, because for the cancellation of a Games, the threshold is not military action.
"The threshold is that one country would say, 'We are not going, because we do not see there the safety and security of our athletes being guaranteed.' And there the discussions were not so easy to say, diplomatically."
Those discussions did take place in the U.S. and elsewhere. So Bach's comments are a worthwhile insight into his thinking about boycotts and non-participation in the Games, centered – as he always is – on the athletes as representatives of their countries, rather than on security issues which the IOC cannot impact anyway, at least not directly.
And it all turned out well, as the North Koreans decided to use the PyeongChang Games for a "charm offensive." And as Bach noted later in the interview, "If a charm offensive leads to a peace negotiation, every charm offensive in this world is welcome by the IOC."