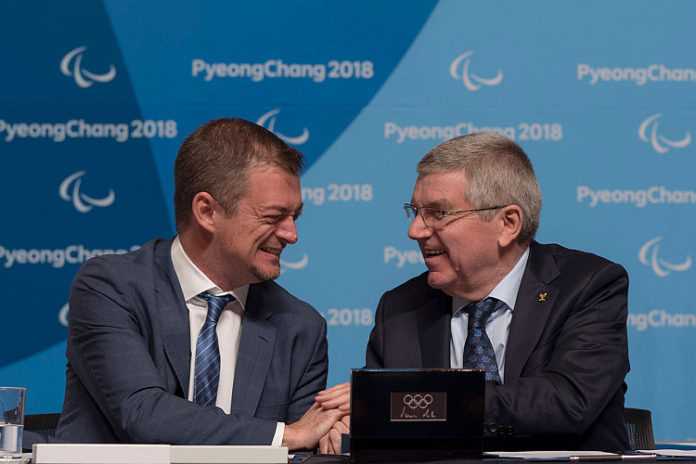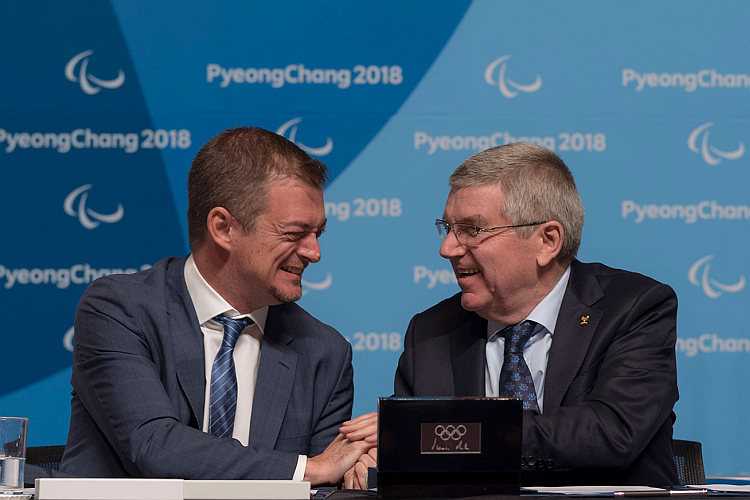 [wpdm_package id=4164 template="5a3caadf84efa"]
TSX HEADLINES – for Mar. 12, 2018: With considerable fanfare, the heads of the International Olympic Committee and the International Paralympic Committee signed an agreement extending the IOC's support for the IPC through 2032.
Thomas Bach and Andrew Parsons both hailed the agreement as a way to "enhance the Paralympic brand" and "give financial stability to the IPC for at least the next 14 years."
What it didn't do was remove the Paralympians from the shadow of the able-bodied Olympians who dominate the public's attention so thoroughly during the Olympic Games and Olympic Winter Games that precious little is left over.
Why not give the Paralympians all of the spotlight be moving their Games to one year earlier? It can be done in a cost-effective way and will multiply the impact of the Paralympics on the public. It's time.
We review the how and why are in our Lane One commentary, plus a big weekend in sport with coverage of 24 events in this 32-page issue:
(1) THE BIG PICTURE: The IOC is well aware of the IAAF's continuing pushback against Russian doping and an Executive Board member says it's time for "negotiations." This is not good.
(2) ALPINE SKIING: An early birthday present for American ski star Mikaela Shiffrin, who turns 23 on Tuesday: a second World Cup overall title and a fifth Slalom discipline title!
(3) ATHLETICS: Stunning NCAA Indoor Championships: two world records and four American records, including a monstrous 44.52 in the 400 m by 20-year-old Michael Norman!
(4) CROSS COUNTRY SKIING: U.S. star Jessie Diggins makes more history by winning the first medal by an American in a Holmenkollen distance race!
(5) SHOOTING: Six-time Olympic medalist Kim Rhode equals her own world record and leads a 1-2 U.S. finish in women's Skeet at the ISSF World Cup season opener in Mexico!
[wpdm_package id=4164 template="link-template-button-popup.php"]