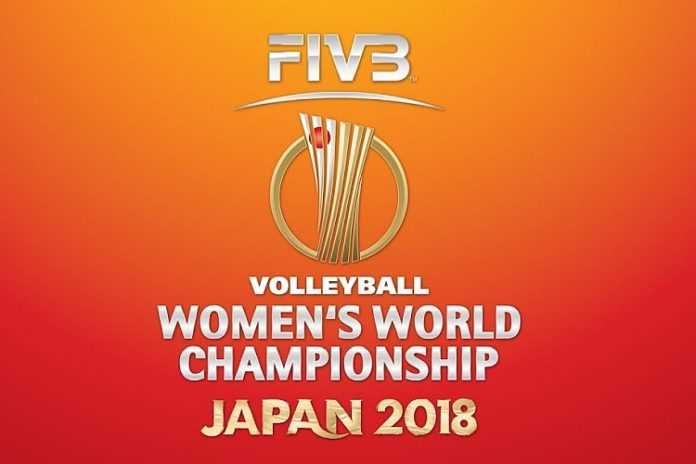 The FIVB Women's World Championships in Yokohama (JPN) are set for the championship semifinals, which will pit Serbia against the Netherlands and China against Italy on Friday (19th), with the medal matches on Saturday (20th).
In the third-round pool:
∙ Pool G:
14 October: Serbia 3, Japan 0
15 October: Italy 3, Japan 2
16 October: Serbia 3, Italy 1
∙ Pool H:
14 October: China 3, United States 2
15 October: Netherlands 3, United States 2
16 October: China 3, Netherlands 1
The U.S. lost two heart-breaking matches, falling to China after taking a 2-1 seats lead and then had a 2-0 sets lead over the Dutch before losing, 30-32, 15-25, 25-22, 25-15, 15-9. In the U.S.-Netherlands match, both teams hit well, with the Dutch at .394 (63/160) and the U.S. at .397 (62/156). But Dutch Opposite Lonneke Sloetjes went wild, scoring 38 points on 32/69 hitting (46.4%) to turn the match in her team's favor. Michelle Bartsch-Hackley led the U.S. with 17 points.
U.S. Women's head coach Karch Kiraly said, "Ultimately the result is very disappointing. They made some changes and we wasted chances in the third set. You have to be good at converting those chances against a team like the Netherlands."
The U.S. and Japan will also play in the match for fifth place on the 20th. It's the first time since 2006 that the American women will not play for a medal.
Of the semifinalists, China won in 1982 and 1986 and was second to the U.S. in 2014; Italy won in 2002; Serbia (as Serbia and Montenegro) won bronze in 2006, and the Dutch have never played for a medal in the women's Worlds.
Look for scores and final standings here.