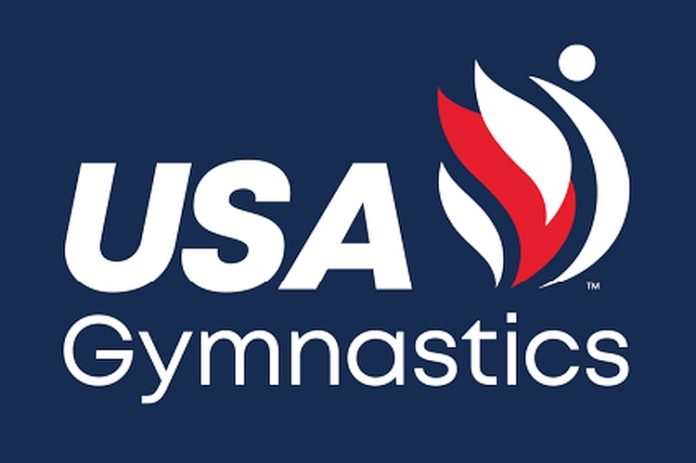 ★ The Sports Examiner: Chronicling the key competitive, economic and political forces shaping elite sport and the Olympic Movement.★
★ Thank you! Last week of our summer fund-raising drive: 74% of goal from 33 donors. Can you help? ★
★ To get The Sports Examiner by e-mail: sign up here! ★
≡ THE 5-RING CIRCUS ≡
1. USA Gym chief Leung lauds "cultural transformation"
2. ATP creates "Baseline" program of income guarantees
3. Valve responsible for Seine test-event pollution?
4. Russian federation proposes alternate athlete declaration
5. FIBA elects Qatar's Al Thani as new President for 2023-27
● Li Li Leung, now in her fifth year as the chief executive of USA Gymnastics, credited a change in the culture of the organization and the sport in the U.S. for its turnaround from its past abuse scandals. The federation has added five new sponsors this year alone and seen the return of stars such as Olympic champs Simone Biles and Suni Lee.
● Tennis players earn a lot of money, but the Association of Tennis Professionals (men) is introducing a new program of guaranteed income for the top 250-ranked players. The project will be tried for three years, beginning in 2024, and is a new concept of adding surety for the best players, with the program to impact perhaps 30-40 players a year.
● The City of Paris believes that a valve malfunction was responsible for the excess pollutants in the Seine River that caused the cancellation of the swim sections of the Para events and Mixed Relay of the Paris 2024 test event last weekend.
● The Russian Weightlifting Federation has not accepted the International Weightlifting Federation's neutrality declaration requirement, objecting to its language, so it has proposed its own, which – of course – does not mention or refer to the Russian invasion of Ukraine.
● The International Basketball Federation – FIBA – unanimously elected Qatari Sheikh Saud Ali Al Thani as its new President for 2023-27, with Qatar to host the 2027 men's World Cup. American Carol Callan was elected to the federation's Central Board.
● World Championships: Gymnastics (Varfolomeev sweeps two at Rhythmic Worlds) = Shooting (China collects 14th goal in Baku) ●
● Panorama: Russia (no European U-23 Rowing Champs entries as Germany refuses visas) = Gymnastics (Chusovitina skipping 2023 World Champs for Asian Games) = Ice Hockey (NHL's Daly says 2025 national-team tournament in the works) ●
● Special coverage of the World Athletics Championships is being posted daily;
for Wednesday, click here ●
1.
USA Gym chief Leung lauds "cultural transformation"
"Only by relentlessly pursuing this cultural change have we been able to get to where we are today. And now we're at a place where now just athletes and coaches want to come back and be a part of this community, but we actually now have corporate partners – and major corporate partners – who want to be a part of this community as well.
"So, all of these partnerships, projects and athletic results that I've just talked about really reflect that when you live your values, and when others around you believe in them as well, that good things start to happen."
That's USA Gymnastics chief executive Li Li Leung, speaking in San Jose, California in advance of this week's national artistic championships, on a new plateau of success for the federation, recovering from the abuse scandals of Larry Nassar and others. Highlights:
● "In terms of this cultural change, we really focused on building it brick by brick. And so you may have heard me talk about "the three Ps": new people, new priorities and new policies. …
"We've been hiring new people and the right people. We've been putting athletes and those that support athletes as a priority and we've creating policies and instituting policies that support those new priorities, like the Athlete Bill of Rights and our Code of Conduct, and our safety-and-response policies as well."
● "All this really hinges on this cultural transformation that I've talked about since I took this role four and a half years ago, and so almost every bit of good news that has come out from this sport, from legendary athletes returning, to new partnerships, to this new feeling of fun and celebration is in some way a reflection of all the work that our organization and frankly, the entire gymnastics community , has done, to define and cultivate this new culture that really prioritizes athletes and their safety, health and wellness."
● "The buy-in of our community to the principles of safe sport and really embracing the change of the culture of gymnastics has been incredibly heartening."
● "This is all part of the cultural change I have been talking about from day one; it's been years in the making and as we all know, cultural change is not easy and it's not quick. It takes many years in the making to happen. And for those of you who were in Tampa last year for this event, I hope you notice that there seems to be a renewed feeling of energy and joy and that there seems to be more happiness and celebration around the event as well."
● "Our goal has always been to make this sport more safe, and as a result, to make it fun again, as well. And so, whether someone is an athlete, a fan, a parent, a coach, club owner, a member of the media or a volunteer, we really want all of you to feel safe and enjoy the event as well.
"And so one way we are having a little bit of fun, is we're going to be introducing a new mascot; tomorrow, we're unveiling it at the opening session of our national congress, and so throughout this process of developing the mascot, we've been having fun as well."
Leung pointed to the return of star athletes such as Simone Biles and Suni Lee, and the interest from new corporate partners as proof of the impact that the changes in the federation have had:
"This past year, 2023, has been a game changer for us. So, since January, we have named five brand new partners, and most recently Comcast, CoreHydration and Nike as well. So now we have this really incredible portfolio of committed partners who are going to be helping us grow the sport, and they are going to enhancing our existing events."
She also noted a unique mental-health project that has drawn rave reviews, especially from the athletes:
"Aside from achievements on the mat, I also talked about the mental, physical and emotional safety of our athletes: that's always a priority for us. And so, last fall, we began a program with our partner, GK Elite, to reimburse national team athletes and coaches for mental health visits.
"And this year we started having emotional support dogs at our key events; in fact, when I was walking in just now, one of them is here on site, and so these emotional support dogs are not only for the benefit of our athletes, but our coaches and even judges as well, and I really, honestly, I can't begin to tell you how well that this program has been received. And, in fact, yesterday when I was here for training, the athletes couldn't stop talking about how excited they were to see the emotional support dogs here on the site.
"So we first started it at our Rhythmic Elite Qualifier a few months ago in Indianapolis, and we'll have several dogs here on site throughout the week."
Leung noted that the focus now is on the revitalization of the USA Gymnastics Foundation and a renewed fund-raising effort to help grow the sport, and on the eventual creation of a national training and wellness center, with "more than a dozen" expressions of interest, with a short-list of possible home cities to be determined early in 2024.
More than anything else, Leung says the gymnastics community is saying the federation is back on the right path:
"Actions speak louder than words. As I sit in front of you today, I can share – truly share – that countless athletes, coaches, members of the community and other organizations have come up to me and said that they are truly seeing and feeling this change."
2.
ATP creates "Baseline" program of income guarantees
The no. 100 player on the (men's) Association of Tennis Professionals prize money list for 2022 earned $610,087. In 2023, the no. 100 player has earned $515,422, the no. 200 prize money winner is at $195,996 and no. 300 stands at $89,485, with a couple of months to go.
However, the list does go down to $37 this year for players at no. 3,719 (four tied).
On Tuesday, the ATP announced a new program called Baseline, which will begin in 2024 as a three-year trial with the goal to ensure a minimum income for players on the Tour. The announcement noted three parts:
● "Guaranteed Base Earnings" for the top 250 players on tour (based on rankings), with the ATP providing extra income – if needed – to ensure yearly compensation of $300,000 (Top 100), $150,000 (101-175) and $75,000 (176-250).
● "Injury Protection" for those who play nine or fewer ATP or Challenger tournaments a year due to injury, assuring incomes of $200,000 (Top 100), $100,000 (101-175) and $50,000 (176-250) in 2024.
● "Newcomer Investment" for emerging stars which "will have access to $200,000 of funding upon breaking into the Top 125 for the first time, paid in advance of the following season and offset against prize money earnings."
Based on the money earnings in 2023, it would not appear that many players would receive aid, but the statement noted:
"Between 30 and 45 players are expected to receive financial support through Baseline each season, with eligibility determined based on a range of criteria. This includes a player's ranking, career prize money earnings, and number of events played. The 2024-26 trial period will serve as an initial proof of concept, with potential to expand funding in future."
3.
Valve responsible for Seine test-event pollution?
"At this stage, the preferred hypothesis is that of the malfunction of a valve in the sewerage network located at the level of the Tolbiac bridge.
"Investigations are continuing to understand the sequence of events and determine the measures to be taken in order to guarantee the perfect quality of the water for the holding of the events in 2024."
That's from the City of Paris, with an explanation of what went wrong with the water quality in the Seine River last weekend, causing the cancellation of the swimming portion of the Paris 2024 triathlon test events for Para athletes on Saturday and the Mixed Relay on Sunday. The events were changed from a swim-bike-run format to run-bike-run instead.
The E.coli concentration in the water was above the required limits, but officials noted the situation was different from the cancellation of the 6 August open-water swimming test event, where heavy rains overwhelmed the sewage system.
A major reservoir construction project is underway which will help to control any impact of rain water – to be completed prior to the Games in 2024 – and which will help make the Seine available for public swimming. Pollution in the river has kept the Seine off-limits to swimmers since 1923, and the project has become a showpiece for the long-term benefit of bringing the Olympic Games to Paris.
4.
Russian federation proposes alternate athlete declaration
The Russian Weightlifting Federation has refused to have its athletes sign the International Weightlifting Federation's required "neutrality" declaration for Russian and Belarusian athletes to return to international competition.
Belarusian lifters did sign and compete at the IWF Grand Prix in Havana, Cuba in June; the declaration includes:
● "I hereby confirm that I understand and accept that, in view of the extraordinary circumstances resulting from the war in Ukraine, my eligibility to participate and the validity of my corresponding entry in IWF competitions through my national federation is specifically subject to the conditions set forth in the Policy. …
● "I undertake to continue to abstain from expressing any support to the war and will immediately and voluntarily notify any relevant change in my activities that occurs after the date of this declaration.
● "I undertake to duly and fully cooperate with any process of verification performed pursuant to art. 3 of the Policy. I understand and accept that adverse inferences may be drawn from failure to fully cooperate with the verification process, notably through refusal to answer and/or to provide evidence."
Now, Russia federation chief Maxim Agapitov is proposing the IWF adopt an alternative declaration, to be signed by all athletes and not just Russians and Belarusians. According to the Russian news agency TASS:
"In the version of the [Russian Weightlifting Federation] declaration, all athletes are invited to declare their rejection of all forms of violence and injustice, to recognize the inviolability of human life. Athletes must affirm respect for human rights, striving to create a safe and inclusive environment for all participants, ensuring that each person feels valued and respected, without any distinction such as race, color, gender, language, religion, political or other beliefs, national or social origin, property, family or other status.
"In addition, no distinction should be made on the basis of the political, jurisdictional or international status of the country or territory where the individual resides. It is emphasized that athletes must reaffirm their firm commitment to respect the fundamental principles enshrined in the Olympic Charter, as well as in the United Nations Universal Declaration of Human Rights, guided by the principles of Olympism, peace, justice, respect and equality."
Observed: This has no chance of going anywhere, most especially because it is counter to the International Olympic Committee's 28 March recommendations on acceptance of Russian and Belarusian athletes as neutrals. And as weightlifting is not presently on the program of the 2028 Olympic Games in Los Angeles, the IWF will do nothing which will perplex or perturb the IOC, with the goal of being readmitted for 2028.
Agapitov's proposal, as reported, lines up with the existing Russian policy response to the IOC's recommendations as seen by the parallel comments and policies of the International Boxing Association, run by Russian Umar Kremlev.
This new concept will not impact the 2023 IWF World Championships, as entries closed on Monday (21st).
5.
FIBA elects Qatar's Al Thani as new President for 2023-27
A familiar face ascended to the FIBA Presidency on Wednesday:
"Sheikh Saud Ali Al Thani, who succeeds Hamane Niang [MAL] in becoming the new President of FIBA, was elected unanimously by all in attendance. Sheikh Saud Ali Al Thani has been FIBA Vice President for the previous cycle, which began in 2019, and President of FIBA Asia since 2002, having formerly been President of the Qatar Basketball Federation and a Vice President of the Qatar Olympic Committee."
Al Thani's term will coincide with the organization of the next FIBA men's World Cup in his home country of Qatar in 2027.
The FIBA Central Board was also elected and includes American Carol Callan, the long-time USA Basketball director of the dominant women's national team. She is one of three members from the Americas; two were elected from Africa, two from Asia, four from Europe and two from Oceania. An NBA representative will also join the Central Board, as well as an athlete rep.
≡ WORLD CHAMPIONSHIPS ≡
● Gymnastics ● The 2023 FIG Rhythmic World Championships are underway in Valencia, Spain, with Germany's Darja Varfolomeev winning the first events, the individual titles in Hoop and Ball.
Varfolomeev won the 2022 Worlds in Clubs, took the silver in Ball and a bronze in Hoop. In Valencia, she scored 35.750 in Hoop to win over defending champion Sofia Rafaelli (ITA: 35.250), with Fanni Pigniczki (HUN: 34.050) winning her first Worlds medal in third.
In Ball, Varfolomeev topped defending champ Rafaelli again, 35.800 to 35.200, with Bulgaria's Stiliana Nikolova (35.150) getting her fifth career Worlds medal, but first in Ball, with a bronze.
Competition continues through Sunday.
● Shooting ● China scored its 14th win at the 2023 ISSF World Championships in Baku (AZE), with 20-year-old World Junior Champion Sixuan Feng taking the women's 25 m Pistol, 572 to 565 over Rio 2016 Olympic champ Anna Korakaki (GRE).
India is also doing well and collected its fifth gold with Amanpreet Singh taking the non-Olympic 25 m Pistol final, scoring 577 to 574 for Korea's Gun-hyeok Lee. The women's non-Olympic 50 m Rifle/Prone gold went to Anja Senti of Switzerland, a 627.7 to 626.1 winner over Marianne Pallo (FIN); American Sagen Maddalena was eighth (623.6).
Competition continues through the end of the month.
≡ PANORAMA ≡
● Russia ● The Russian rowing federation announced that it will not compete at the European U-23 Championships in Krefeld (GER) this weekend. According to national team coach Alexander Zyuzin:
"Germany did not open visas for us, unfortunately, we will not go to the European Championship. All the declared participants will go to the open championship of Belarus among youth under 23."
Russia had four entries, two men and two women, set to go to the U-23 Euros.
● Gymnastics ● The amazing Oksana Chusovitina, now 48, and continuing to compete for Uzbekistan with the idea of performing at the 2024 Olympic Games in Paris, told the Russian news agency TASS that she will not go to the Artistic World Championships in Antwerp (BEL), scheduled for 30 September to 8 October:
"I made the decision to withdraw from this World Championships for two reasons. First, in the same time frame we will have the Asian Games, which I am going to go to and for which I am now preparing.
"Secondly, I decided to qualify for the Olympic Games in Paris through the stages of the World Cup, which will be held in the first half of 2024. Now I'm training, and at the Asian Games I plan to perform on vault and balance beam.
"What tasks do I set for myself at the Asian Games? The main thing is to avoid injuries, and then we'll see."
The Asian Games will be in Hangzhou, China from 23 September to 8 October. Chusovitina has competed in eight Olympics, for the Unified (ex-USSR) Team in 1992, Uzbekistan in 1996-2000-2004, Germany in 2008-2012 and with Uzbekistan again in 2016-2020. She was a member of the Team gold medalists in 1992 and won a silver on Vault in 2008, plus 11 career medals in the World Championships (3-4-4), including Floor Exercise in 1991 for the USSR and Vault in 2003 for Uzbekistan.
● Ice Hockey ● National Hockey League Deputy Commissioner Bill Daly (USA) said Wednesday that the league and the NHL Players Association are working on a new, national-team tournament to take place as soon as February 2025.
"I don't know exactly what form it will take. The goal is to make it an international competition of some sort. It's going to obviously be heavily NHL-centric in terms of the player base, maybe entirely NHL. …
"If we do a '25 international tournament, we do the '26 Olympics, the '28 World Cup of Hockey, the '30 Olympics, the '32 World Cup of Hockey, and so on. That's the goal."
As for the 2026 Olympic Games, Daly noted:
"The IOC has made public statements that indicate to me that they're going to try very hard to include Russian athletes on some basis.
"Whether it's on the basis they've included them in the past where they're not really playing for a flag but they are playing and participating, I think that is probably a model they will pursue. Who knows how it plays out?"
¶
You can receive our exclusive TSX Report by e-mail by clicking here. You can also refer a friend by clicking here, and can donate here to keep this site going.
For our updated, 787-event International Sports Calendar (no. 3) for 2023 and beyond, by date and by sport, click here!