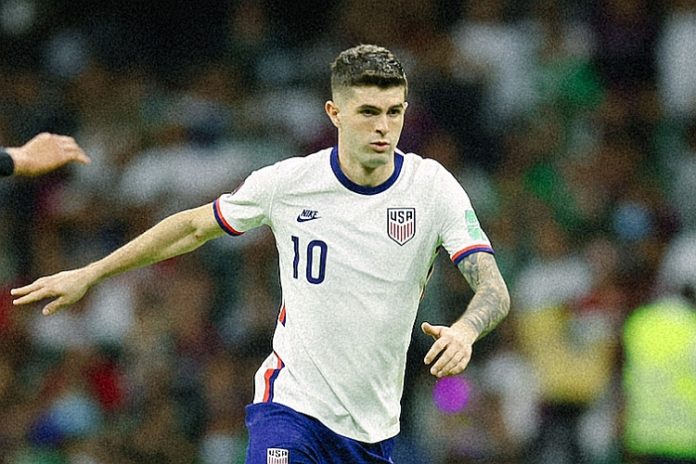 ★ The Sports Examiner: Chronicling the key competitive, economic and political forces shaping elite sport and the Olympic Movement.★
★ Want TheSportsExaminer.com insights for your team? Yes! Click here for info on speaking, research and consulting from editor Rich Perelman. ★
★ To get The Sports Examiner by e-mail: sign up here! ★
≡ THE 5-RING CIRCUS ≡
1. U.S. advances to World Cup eliminations, as do England, Senegal, Dutch
2. UEFA and South America only confeds with winning records so far
3. Qatar admits 400-500 World Cup deaths, but figure walked back
4. GAISF, formed in 1967 to protect sports federations, dissolved
5. USA Track Field tax form shows revenues down, Siegel gets $3.8 million
The final matches in FIFA World Cups groups A and B saw the Netherlands and Senegal advance to the elimination round as well as England and the U.S., which defeated Iran, 1-0, in a tense match in Qatar. As with the 2018 edition, European teams continue to dominate the action, and among the five continental confederations participating in the World Cup, only the Europeans and South Americans have winning records through the first two round of group matches. The Secretary General of Qatar's Supreme Committee for the organization of the World Cup said that between 400 and 500 people died on World Cup projects, but the statement was quickly walked back by the Supreme Committee press office, which said that figure referred to the total number of work-related deaths in the country from 2014-20. The Global Association of International Sports Federations, at one time a leading voice for sport in the Olympic Movement, voted to dissolve itself, leaving the International Olympic Committee even more firmly in control. USA Track & Field posted its Federal tax return for 2021, showing that chief executive Max Siegel was paid more than $3.8 million, moving forward bonuses not due until 2024. The federation's revenues remained flat and have not kept up with inflation since 2014.
1.
U.S. advances to World Cup eliminations, as does England, Senegal, Dutch
The U.S. Men's National Team scored two goals in three FIFA World Cup matches, but it was enough to earn two draws and a tense, 1-0 win over Iran on Tuesday, advancing to the elimination rounds as the second team out of Group B (1-0-2 W-L-T).
England won the group with a 2-0-1 record, beating Wales by 3-0 on Tuesday and will face Senegal, the second team from Group A next Sunday. The Senegalese (2-1) won their final Group A game with a goal in the 70th minute to eliminate Ecuador (1-1-1), 2-1.
The Netherlands skipped past Qatar, 2-0, to win Group A to 2-0-1 and will play the U.S. on Saturday.
Coming Wednesday are the final games in Groups C and D:
● Group C: Everything is still up for grabs, with Poland (1-0-1: 4 points) facing Argentina (1-1: 3), while Saudi Arabia (1-1) will play Mexico (0-1-1: 1). Any of the four could advance, and Argentina could overcome its shocking opening loss to the Saudis by winning its match.
● Group D: France won its first two games outright and will win the group, as it plays Tunisia (0-1-1: 1 point), which is still mathematically alive, but has to beat the French. Australia (1-0-1: 4) faces Denmark (0-1-1: 1), which needs a win to have any chance of advancement.
Groups E and F will play on Thursday (1st), with Spain (4 points) facing Japan (3) and Costa Rica (3) against Germany (1) in Group E. Disappointing Belgium (1 point) needs to win in its final Group F match against Croatia (4) to advance, while Morocco (4) plays hard-lick Canada (0-2: 0).
2.
UEFA and South America only confeds with winning records so far
Europe (UEFA) dominated the 2018 World Cup in Russia, sending 10 teams to the Round of 16, six to the quarterfinals and had all four semifinalists. It may turn out the same way in Qatar, but the Europeans have not been as dominant in 2022 through the first two rounds of the group stage.
In matches through the first two rounds only (records shown W-L-T), traditional powers UEFA and CONMEBOL (South America) are the only continental confederations with winning records thus far:
● Africa: 5 qualifiers: 3-4-3 overall, and 1-3-3 vs. Europe
● Asia: 6 qualifiers: 4-7-1 overall, and 2-3-0 vs Europe
● CONCACAF: 4 qualifiers: 1-4-2 overall, and 0-3-3 vs. Europe
● Europe: 13 qualifiers: 11-6-9 overall and 10-5-7 vs. non-Europeans
● South America: 4 qualifiers: 4-2-2 overall and 2-1-1 vs. Europe, thanks to Brazil's two wins over Serbia and Switzerland.
On Tuesday, Groups A and B sent Netherlands and England on to the elimination round, with Wales the first European team eliminated. France, Portugal and Brazil have already clinched a spot in the playoffs as well.
For comparison, UEFA teams – with 14 qualified – were 17-6-5 through the first two rounds in Russia in 2018 and 15-4-3 against non-European squads.
3.
Qatar admits 400-500 World Cup deaths, but figure walked back
On the syndicated "Piers Uncensored" program, the British host Piers Morgan asked Hassan Al-Thawadi, the Secretary General of Qatar's Supreme Committee for Delivery and Legacy:
"What is the honest, realistic total do you think of migrant workers who died from/as a result of work they're doing for the World Cup in totality?"
The response was, "The estimate is around 400, between 400 and 500. I don't have the exact number. That's something that's been discussed."
Among the jumble of numbers thrown around by various groups concerning Qatar and the World Cup, that's a new one, but far less than the 6,500 figure reported in February 2021, which was compiled from various government figures covering all migrant-worker deaths in Qatar since it won the hosting rights for the World Cup in December 2010.
However, it was a lot higher than the Qataris have announced, and a Supreme Committee statement after the interview included:
"The Secretary General told Piers Morgan's 'Uncensored' programme that there were 3 work-related deaths and 37 non-work related deaths on the Supreme Committee for Delivery & Legacy's projects.
"This is documented on an annual basis in the SC's public reporting and covers the 8 stadiums, 17 non-competition venues and other related sites under the SC's scope.
"Separate quotes regarding figures refer to national statistics covering the period of 2014-2020 for all work-related fatalities (414) nationwide in Qatar, covering all sectors and nationalities."
Morgan asked Al-Thawadi about the recognition that the migrant-worker situation had to change once the World Cup was assigned to Qatar:
"I think, overall, the need for reform in itself dictates that, yes, improvements have to happen. And just so we're clear, this was something that was recognized before we bid. The improvements that have happened isn't because of the World Cup. These are improvements that we knew we had to do, because of our own values, improvements that have to happen whether it's in terms of health and safety standards, whether it's in terms of improving accommodations standards, whether it's in terms of dismantling the kafala system.
"Now, what the World Cup did, the World Cup served as a vehicle, as an accelerator, as a catalyst, because of the spotlight which we recognized early on was going to be shed. It caused a lot of these initiatives, not only in terms of improvement in the legislation, but in the enforcement of it as well."
4.
GAISF, formed in 1967 to protect sports federations, dissolved
The Global Association of International Sports Federations, meeting in an Extraordinary General Assembly, voted by 70-22 to dissolve itself.
The group, originally known as the General Assembly of International Sports Federations (also GAISF), was created to be "[t]he united voice of sports, protecting the interests of International Federations." It was, for several decades, a major force in international sport and the pathway for federations to become recognized as worldwide sports and possible additions to the Olympic Games program.
But as the position of the International Olympic Committee has become stronger over time, thanks to its funding by television rights sales and corporate sponsorships, GAISF's position became weak. In 2015, then-GAISF President Marius Vizer (ROU), also the head of the International Judo Federation, opened the body's massive Sport Accord conference by telling IOC President Thomas Bach (GER):
"Mr. President, stop blocking the SportAccord strategy in its mission to identify and organise conventions and multi-sport games. Do not try to create a theory around which sports are and are not eligible for multi-sport games. …
"Do not try to impose upon the organisers of SportAccord events guidelines on how to distribute funds generated and earned by ourselves. Do not interfere in the autonomy of the sport organisations."
GAISF did create the World Mind Games in 2008 and 2012, World Urban Games (2019) and the World Combat Games in 2010, 2013 and in Riyadh (KSA) for 2023. But none became a stand-alone success that propelled the organization forward. The Sport Accord convention has been a success, beginning in 2003, but due to the Covid-19 pandemic has not been held since 2019.
The many sports federations will now be represented by organizations recognized and overseen by the IOC:
● Association of Summer Olympic International Federations (ASOIF);
● Association of International Olympic Winter Sports Federations (AIOWF);
● Association of Recognised International Sports Federations (ARISF) for sports recognized by the IOC, but not part of the permanent Olympic program;
● Alliance of Independent Recognised Members of Sport (AIMS) for all others.
The dissolution announcement also noted that "SportAccord, which will take on many of the activities of GAISF, will commence, including a revised governance structure with the Association of IOC Recognised International Sport Federations (ARISF) and Alliance of Independent Recognised Members of Sports (AIMS) becoming members alongside the Association of Summer Olympic International Federations (ASOIF) and Association of International Olympic Winter Sports Federations (AIOWF)."
Observed: If this sounds like an inside-politics development within the Olympic Movement, it is. But it is noteworthy as it underscores the central power of the IOC and especially its financial resources over almost every – but not all – international federations, excepting FIFA of course.
5.
USA Track Field tax form shows revenues down,
Siegel gets $3.8 million
Although the USA Track & Field financial statements for 2021 had already been posted, the federation's Federal Form 990 annual tax return was available on its Web site and while reactions to chief executive Max Siegel's $3.76 million cash pay, the financials showed a 7.5% drop in revenues.
In fact, USATF has been financially stuck in neutral since Nike began its massive sponsorship upgrade in 2014. Here are the USATF annual revenues since 2010, with Siegel starting as chief executive in April 2012:
● 2010 ~ $19.45 million
● 2011 ~ $19.08 million
● 2012 ~ $23.41 million
● 2013 ~ $19.59 million
● 2014 ~ $35.05 million ($15M sponsor bonus from Nike)
● 2015 ~ $32.48 million (sponsors $22.47M)
● 2016 ~ $37.34 million (sponsors $23.09M)
● 2017 ~ $35.09 million (sponsors $23.20M)
● 2018 ~ $34.47 million (sponsors $22.62M)
● 2019 ~ $34.32 million (sponsors $21.98M)
● 2020 ~ $37.47 million (sponsors $21.09M)
● 2021 ~ $34.63 million (sponsors $20.21M)
The U.S. Olympic & Paralympic Committee contributed $5.47 million to USATF in 2020 and $5.84 million in 2021. Sponsorships and the USOPC accounted for 75.2% of revenues. Events and related programs earned $3.94 million, or 11.4%.
USATF revenues have not even kept up with inflation; in 2014, it earned $35.05 million and came in at $34.63 million in 2021.
As for Siegel, his $3.76 million pay for 2021 includes "deferred bonus" amounts which were specified in 2018, believed to be tied to the monster Nike sponsorship deal. The 2018 financials stated "CEO current year reported compensation includes contractual deferred bonuses payable over a period of seven years through 2024. For accounting purposes, these bonuses were deemed earned in the current and prior years, but they will not be paid until the future years stated in the employment contract."
Siegel received $500,000 in 2020 which was previously reported as deferred, but $2.5 million of previously-deferred bonuses in 2021, against a specified total of deferred comp (including retirement contributions) of $3,027,250 in the 2018 statements.
Chief Operating Officer Renee Washington saw her compensation jump to $1.64 million, including $1.01 million in "other reportable compensation" for which no details were provided.
USATF provided a statement to Runner's World regarding Siegel's salary:
"The CEO is evaluated yearly and is judged on overall organizational performance. The board is extremely pleased with Max's performance. The organization's success on and off the field of play has been historic under his leadership and we are poised to continue that trajectory. The USATF Board is comfortable with Max's salary level and as a part of this year's evaluation, we will do a deep dive with an outside firm to analyze his salary based on his level of expertise and how it compares to organizations with similar or smaller operating budgets."
Observed: Three-time Olympic gold medalist Tianna (Madison) Bartoletta crystalized the issue perfectly on Twitter:
"I just want to point out that this salary had to be voted on and approved by the board of directors. So this whole 'Max is bad' refrain doesn't take into account that 24 people (including peers in the [Athlete Advisory Committee]) okay'd this. Don't just, 'ask Max' that's not how it works."
The USATF Board, the same one which demoted elected President Vin Lananna, is responsible for Siegel's pay, but also for the lack of growth in the federation's revenues. Just using inflation, $35.05 million in 2014 is worth about $44.12 million in 2022. By that standard, USATF's revenues are down, effectively, 21.5%.
At USA Swimming, the other major – but much less visible – medal producer for the United States at the Olympic Games, revenues jump in Olympic and FINA World Championships years:
● 2016 ~ $45.84 million ~ Olympic year
● 2017 ~ $43.09 million ~ Worlds year
● 2018 ~ $34.81 million
● 2019 ~ $46.48 million ~ Worlds year
● 2020 ~ $36.39 million
● 2021 ~ $42.53 million ~ Olympic year (delayed)
Its chief executive, Tim Hinchey, received $1.037 million in salary and bonuses for 2021.
It is also noteworthy that Siegel's bonuses, according to USATF's financial statements, were due to be paid through 2024. Payments for 2022-23-24 were advanced to 2021; why?
With the USATF Annual Meeting coming up this week from 1-4 December in Florida, delegates may want to ask their Board reps – and Siegel and Washington – about what will be done to expand the sport's revenue and profile, especially now that the excitement of the 2022 World Athletics Championships in Eugene has passed.
≡ FIFA WORLD CUP ≡
● Group A: Netherlands 2, Qatar 0 ● Cody Gapko scored his third goal in three games for the Dutch in the 26th minute for the first goal in a decisive win.
The Netherlands won Group A with a 2-0-1 record and seven points. Gapko's goal gave the Dutch a 1-0 lead at halftime and the lead increased to 2-0 on a Frenkie de Jong goal in the 49th minute after a Memphis Depay shot was blocked.
The Dutch got a third goal in the 68th from Steven Berghuis, but it was disallowed after a video review.
The Netherlands had 63% of possession and a 13-5 edge on shots. Qatar finished 0-3 in the group.
● Group A: Senegal 2, Ecuador 1 ● The winner was going to advance in this game and Senegal was pushing hard from the start. There was no score until the 44th minute when forward Ismaila Sarr was fouled by Piero Hincapie while charging toward goal, and then converted the penalty for a 1-0 lead.
Ecuador went on the offensive in the second half and a long corner found defender Felix Torres, who headed the ball to his left, where midfielder Moses Caicedo popped it into the goal to tie the match in the 67th.
That energized Senegal, which got a free kick on the Ecuador zone in the 70th minute that was headed off Ecuador star Enner Valencia and found defender Kalidou Koulibaly on the right side of goal and he volleyed it home for what turned out to be the winning goal.
Ecuador pressed, but could not get an equalizer and Senegal advanced out of the group. Ecuador enjoyed 61% of the possession in the game, but Senegal had 14 shots to nine.
● Group B: England 3, Wales 0 ● There was no score in the first half, but the English were clearly in control and struck twice early in the second half on back-to-back goals from Marcus Rashford in the 50th minute and Phil Foden in the 51st.
After Foden won a free kick on the left side in the 49th, Rashford sent a curving strike into the top right corner of the goal for a 1-0 lead in the 50th. Then after winning the ball back, striker Harry Kane sent a cross all the way across the field to the back post and Foden kicked it in for a 2-0 edge.
England got a third goal in the 68th minute, as Rashford dribbled to his left and then sent a hard, low ball through the legs of Welsh keeper Danny Ward for the final score.
The English controlled the ball for 65% of the time and had 18 shots to seven for Wales, which managed only one goal on its three games at the World Cup.
● Group B: United States 1, Iran 0 ● The Americans needed to win and were the aggressors from the start, trying to break down a packed-in Iranian defense. There were chances, especially for Tim Weah on a header in the 28th and then a Weah blast that went over the goal in the 33rd.
Iran rarely came forward and the U.S. continued to press, when a seeing-eye pass from Weston McKennie in the midfield found Sergino Dest on the right side of the penalty area in the 38th minute. He sent a perfect header to the front of the goal and found a charging Christian Pulisic, who right-footed the ball into the net as he crashed into keeper Edouard Mendy.
Pulisic was laboring badly on the sideline and the U.S. played with 10 men for about five minutes, when Pulisic came back on, albeit not at full speed. He left at halftime and had suffered a pelvic contusion, but says he will play on Saturday.
Weah scored again on a seeing-eye shot from the left side at 45+6, but was ruled offsides. The Americans had 61% of possession and a 9-0 lead in shots in the half.
The U.S. started well in the second half, but went into a defense-first mode after 60 minutes and barely held on for the win. Striker Saman Ghoddos missed a chance in the 65th minute when his shot went over the net and wide to the right.
There was the occasional foray on offense for the U.S., with Yunus Musah smashing a shot over the Iranian net in the 68th, but it was mostly a defensive effort through 90 minutes and nine minutes of stoppage time. Coach Gregg Berhalter brought in defenders Shaq Moore and Walker Zimmerman in the 82nd minute to place five across the back, and they helped hold on to the lead.
Some late Iranian theatrics, asking for penalty shots, were ignored by Spanish referee Antonio Mateu Lopez and the U.S. escaped with the win and advanced. The Americans ended with 51% of possession and a 12-4 edge on shots.
≡ PANORAMA ≡
● Olympic Games 1928: Amsterdam ● A controversial statue of Dutch athlete Frist van Tuyll van Serooskerken, who was also the first chair of the Dutch Olympic Committee, will be allowed to remain in the stairwell of the Amsterdam Olympic Stadium.
The statue depicts van Tuyll van Serooskerken giving a Roman-style salute, which is now recognized as the infamous German Nazi salute, with the right arm extended straight from the shoulder. It was moved by stadium officials earlier this year after a study established it is inextricably tied by the public to the Nazis, even though it was erected in 1928, prior to the Nazi takeover of Germany in 1933.
The removal to the stairwell was challenged by a conservation group, but a District Court ruled that it can remain there "in order to prevent the monument from causing misunderstanding among visitors because of its association with the Hitler salute."
● Archery ● The 2022 Pan American Championships were held in Santiago (CHI) last weekend, with the U.S. winning multiple medals, but no golds.
In the Recurve (Olympic) Division, Brazil's Marcus D'Almeida, the 2021 Worlds silver medalist, won the men's title by 7-3 in the final over Cuba's Hugo Franco. Mexico's Ana Vazquez, a 2021 Worlds Team silver medalist, won the women's final, with American Casey Kaufhold taking the bronze.
Mexico won the team events for men, women and mixed pairs; the U.S. won a bronze in the men's division, lost in a shoot-off in the women's championship final (28-27) to settle for silver and won the Mixed Team silver, but lost, 6-0, to Mexico in the final. Kaufhold ended with three medals in all: two team silvers and an individual bronze.
● Athletics ● Rio 2016 Olympic Hassan Mead was suspended for three years by the U.S. Anti-Doping Agency for use of the testosterone substitutes Ostarine and Ligandrol, found during an out-of-competition test in October 2022. Per the USADA:
"Mead retired on November 8, 2022. Therefore, his period of ineligibility will continue until Mead returns from retirement and serves the remainder of his period of ineligibility. In addition, Mead has been disqualified from all competitive results obtained on and subsequent to October 17, 2022, the date his positive sample was collected."
Mead finished 11th in the Rio 2016 5,000 m final and made three World Championships teams, finishing 11th in the 5,000 m in 2019 and 15th in the Worlds 10,000 m races in 2015 and 2017. He retired with bests of 3:37.65 for 1,500 m (2016), 13.02.80 in the 5,000 m (2014) and 27:32.49 in the 10,000 m in 2017.
● Cycling ● The UCI Track Champions League is ongoing, with three of five stops completed and the circuit moving to London for the final stages this weekend.
Thus far, the men's Sprint leader is Dutch star Harrie Lavreysen, the Tokyo 2020 Olympic Sprint champ, with 111 points, to lead Matt Richardson (AUS: 109) and Stefan Botticher (GER: 86). The Endurance leader is Swiss Claudio Imhof (80), ahead of Mathias Guillemette (CAN: 74).
France's Mathilde Gros, the 2022 World Sprint Champion, leads the women's Sprint standings with 83 points to 74 for Colombian star Martha Bayona. American Jennifer Valente, the Tokyo 2020 Omnium winner, leads the Endurance table at 98 points, just one ahead of Britain's Katie Archibald, the two-time World Champion in the Omnium.
The UCI reported that a sports science study from the first two events collected data on 43 different metrics. Of note was the duel between Archibald and Valente in the Scratch in Berlin, where Archibald reached a heart rate of 200 beats per minute (to win) to 190 for Valente. Gros was even better, reaching 204 beats per minute in the Keirin race at the second stop in Berlin.
● Football ● Agence France Presse reported that FIFA had approved banners supporting Iranian protestors, but even so, such items were not allowed into Tuesday's World Cup match with the U.S. in Qatar.
The AFP report stated that it had seen a document from FIFA that included:
"FIFA allows messages promoting human rights and FIFA's position is that 'Women, Life, Freedom', or the name or likeness of Mahsa Amini, are permitted. Conversely, in accordance with FIFA rules on objects prohibited to spectators, objects bearing political, insulting or discriminatory messages are prohibited. This also applies to flags of non-official countries, which can be considered as a political message."
Reuters reported:
"Early in the second half, a group of fans briefly held up letters spelling Mahsa Amini's name, to applause from Iranian supporters around them. Security personnel took their signs but allowed them to remain in their seats."
It also noted that several fans were either accosted or removed by security officers for apparel with protest slogans on them.
● Volleyball ● The man who stole Olympic volleyball setter Jordyn Paulter's Tokyo 2020 gold medal is a career criminal who pled guilty on Monday. Jordan Fernandez of Anaheim, California was sentenced to 364 days in jail and two years of probation, but was freed after already serving 179 days and getting 179 days off for good conduct after being arrested in June.
The medal was found in a plastic trash bag by a woman walking her dog in June, and turned into police. Fernandez pled guilty to first- and second-degree burglary, among other charges.
¶
You can receive our exclusive TSX Report by e-mail by clicking here. You can also refer a friend by clicking here, and can donate here to keep this site going.
For our updated, 951-event International Sports Calendar for 2022-23 and beyond, by date and by sport, click here!