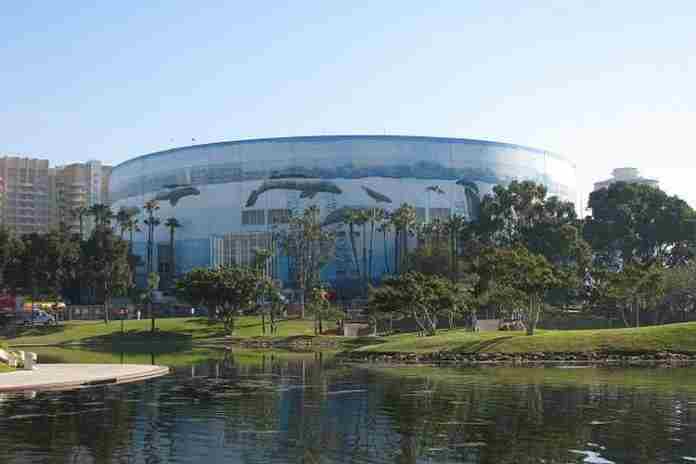 ★ The Sports Examiner: Chronicling the key competitive, economic and political forces shaping elite sport and the Olympic Movement.★
★ Thanks to 13 generous donors, 35% of our technical expenses for the first half of 2023 have been covered. Please consider a donation. Thank you in advance. ★
★ To get The Sports Examiner by e-mail: sign up here! ★
● Sponsored post: All about the RR Auction on now: An Athens 1896 medal in its original box, 38 Olympic torches and 40 Olympic medals, ending 19 January ●
≡ THE 5-RING CIRCUS ≡
1. A new, French-Swiss-Italian bid for 2030 Winter Games?
2. Shiffrin stalled as second Zagreb Slalom cancelled
3. California anti-oil bill could impact LA28 venues in Long Beach
4. Tokyo Olympic Stadium could see track removed after 2025
5. Winter Universiade in Lake Placid opens 12 January
A wild, late-blooming idea for the 2030 Olympic Winter Games has popped up from the Mont-Blanc region that includes France, Italy and Switzerland. The area has plenty of snow, lots of World Cup venues and even the original Winter Games site of Chamonix, France. But it will take a lot of fast work to get the International Olympic Committee to take it seriously, not to mention potential referendums in one or more of the regions. Mikaela Shiffrin didn't get a chance to equal Lindsey Vonn's career women's record for World Cup wins as the second Zagreb Slalom was canceled due to weather. Shiffrin can try again on the seventh in Croatia. A new California law to cut oil production in the state could impact funding the City of Long Beach expected to use to fix up two LA28 venues, the Long Beach Pier (for sailing) and the Long Beach Arena (handball). But an initiative effort to reverse the bill in a 2024 election is also underway. The Tokyo Olympic Stadium is expected to eventually be leased out to a private operator, but the track could be removed after the 2025 World Athletics Championships and a government subsidy may still be required. The first World University Games to be held since 2019 will open on the 12th in Lake Placid, New York; the 30th Winter World University Games has 1,443 athlete registrations from 43 countries, getting ready to compete in 12 sports.
1.
A new, French-Swiss-Italian bid for 2030 Winter Games?
The Swiss newspaper Le Temps reported Wednesday on a bid concept – that's all so far – for the 2030 Olympic Winter Games that would involve the Mont Blanc region, with France, Italy and Switzerland all involved.
As the International Olympic Committee is taking more time to consider the future of Winter Games bidding, it has postponed its selection timetable for the 2030 Winter Games past 2023, opening the door to new concepts.
The Espace Mont-Blanc is a tri-nation initiative that began in 1991 and includes the Savoie and Haute-Savoie regions of France, the Italian Aosta Valley and the Swiss Valais region. Together, they offer a formidable combination of winter-sport venues, including original Winter Games host Chamonix (1924) in France, many well-known skiing venues in the Aosta Valley and former Winter Games bidder Sion in Switzerland.
There would be a lot of work to be done quickly to get a viable bid ready for the IOC's Future Host Commission to review in time for 2024 selection of the 2030 host. But the door might be open.
The four bidders expected to vie for 2030 all have issues. Spain's bid for Barcelona and the Pyrenees imploded as the regional governments of Catalonia and Aragon could not agree on a division of the sports among venues in their areas. Vancouver's bid was essentially closed when the Province of British Columbia refused to fund the Games, also foreclosing any national government support. Sapporo, host in 1972, is dealing with the blowback of the Tokyo 2020 sponsorship bribery and test-event big-rigging scandals and has been flagging public support.
Salt Lake City, host in 2002, is ready to go and requires no construction, but would follow the Los Angeles 2028 Games and domestic sponsorship marketing is a concern. The U.S. Olympic & Paralympic Committee would prefer to wait for 2034, with hopes for a stronger American economy.
In the Mont-Blanc region, how the bid would move forward is also problematic. France has the Paris 2024 Games coming up and all of the focus is there, not on a 2030 project. Italy has the next Winter Games in 2026 and domestic sponsorship marketing has already been a severe challenge that required a new chief executive to be installed. And in Switzerland, memories are still fresh of the 54-46% defeat of a 2018 referendum on what looked to be a winning candidature from Sion for 2026.
Such a concept works well with the IOC's ideas for future bids, to use existing venues, especially those which already host World Cup events in their sports. Although a 2030 bid might not work – and a referendum will certainly be called in Valais – the region is well positioned for the future and could be a boost for winter-sport tourism in the Espace Mont-Blanc region.
2.
Shiffrin stalled as second Zagreb Slalom cancelled
Only nature can apparently stop American skiing star Mikaela Shiffrin, as the second Slalom scheduled for Zagreb (CRO) on Thursday was canceled. The International Ski Federation tweeted:
"Due to high temperatures and wind, today's race in Zagreb was cancelled"
Shiffrin has won five World Cup races in a row – also achieved in the 2017-18 season – and is just one short of the all-time women's World Cup wins record of 82 by fellow American Lindsey Vonn. But there are more technical races to come over the next week:
● 07 Jan.: Giant Slalom in Kranjska Gora (SVK)
● 08 Jan.: Giant Slalom in Kranjska Gora (SVK)
● 10 Jan.: Slalom in Flachau (AUT)
Shiffrin is familiar with both sites, having scored wins in both. She won a Giant Slalom and a Slalom at Kranjska Gora in 2018 and has four wins in Flachau, in 2013, 2014, 2018 and 2021!
After Flachau, the World Cup will feature Downhill and Super-G racing at St. Anton (AUT) and Cortina d'Ampezzo (ITA), before a Giant Slalom at Kronplatz (ITA) and a Giant Slalom and Slalom at Spindleruv Mlyn in Czechia before breaking for the Alpine World Championships in France from 6-18 February.
Shiffrin is also looking for a fifth overall World Cup title and is up, 975-586, over Slovakian star Petra Vlhova after 16 of 38 races. Only Austrian Marcel Hirscher (8), Annemarie Moser-Proell (AUT: 6) and Marc Giradelli (LUX: 5) have won five or more.
3.
California anti-oil bill could impact LA28 venues in Long Beach
The State of California adopted Senate Bill 1137, which went into effect on 1 January – maybe – and could have consequences for the City of Long Beach and two venues which are slated to host Olympic events in 2028.
The Long Beach Press-Telegram reported that the bill, which is designed to reduce oil production within 1,066 yards (3,200 ft.) of homes immediately, will significant impact City of Long Beach oil revenues which go into a Tideland Operating Fund that supports projects close to the production sites.
This includes planned upgrades for the Long Beach Arena – slated to host handball – and the Long Beach Pier, the planned site for sailing. The story quoted City Manager Tom Modica, who explained that the Belmont Veterans Memorial Pier – its formal name – will likely not be upgraded under a planned $100 million program, due to the lack of funds:
"'We're cutting costs now,' Modica said. 'It likely will be more of a cosmetics fix, with pier use the next step. This is a no-build Olympics, with no new facilities, so there's no plan for investments from there [LA28].'"
As for the Arena and the surrounding Long Beach Convention Center, about $80 million in improvements were planned, including new seats. Modica noted, "The [Convention Center] air chillers are on their last legs. We pay the electricity bill there too. We might be able to find some grants for energy efficiency there."
Neither venue should be impacted so badly that the Games could not be held there, but it's another situation that was not foreseen when the 2028 Games plan was created. And while the Long Beach area is clearly the best for sailing, handball could easily be moved to the new Intuit Dome arena in Inglewood, now being built by the Los Angeles Clippers of the NBA, which is expected to open in 2024. That would be a loss for Long Beach.
The lack of Tideland Operating Fund resources will also impact the famed Belmont Plaza aquatic complex that was torn down in 2013, with a new project repeatedly stalled. Plans for a new swim center – quite important to the local community – were ready for approval, but the passage of SB 1137 is threatening the $119 million project. The pool was not part of the competition plan for 2028.
Long Beach had announced that it planned to end oil production in the city by 2035 and had been planning for the costs of closure. Now, however, it could face very significant costs in this decade. But: the effective date of SB 1137 is uncertain due to an initiative petition drive by the oil industry to place a statewide proposition on the March 2024 ballot that would overturn SB 1137.
4.
Tokyo Olympic Stadium could see track removed after 2025
The future of the new National Stadium in Tokyo is being discussed in a revised policy for private operation of the facility by the Japan Sports Agency.
Kyodo News reported:
"Previously planned for the second half of 2022, the agency now hopes to commence the privatization of the stadium from fiscal 2024 under a 30-year arrangement."
Tokyo has been awarded the World Athletics Championships for 2025, but in the discussions with potential private operators, a change afterwards to remove the track and convert the facility to feature football and rugby is possible.
Further concern was noted about a continuing government subsidy on annual ground rent of ¥1.1 billion (~$8.25 million U.S.) and annual maintenance costs of ¥1.0 billion (~$7.50 million U.S.) that may not be covered by a private operator. The costs for the stadium in 2022 were ¥1.84 billion (about $13.79 million U.S.).
The facility was a central feature of the Tokyo 2020 Olympic Games and replaced the National Stadium that hosted the 1964 Tokyo Games, as well as the 1991 IAAF World Championships.
5.
Winter Universiade in Lake Placid opens 12 January
The third World University Games to be held in the United States will open next Thursday in Lake Placid, New York, as the first Universiade to be held since 2019, thanks to the worldwide coronavirus pandemic.
Originally expected to host about 2,500 athletes, the final registration totals announced by the International University Sports Federation (FISU) were 1,443 athletes from 595 universities in 43 countries. If confirmed, this would be the smallest athlete total at a Winter WUG since Turin (ITA) in 2003 (1,266). The largest delegations:
● 150: United States
● 139: Japan
● 121: Canada
● 94: Czech Republic
● 85: Korea
The sports program includes 86 events in 12 sports, and the competing athletes must be not less than 17 and not older than 25 years of age during 2023. Registrations showed 832 men and 611 women ready to compete. The biggest sports in terms of registrations were ice hockey (488), alpine skiing (194), cross-country skiing (161), snowboard (118) and short track skating (108).
The opening and closing ceremonies will be held in the Lake Placid Olympic Center's Herb Brooks Arena, home to the "Miracle on Ice" victory for the U.S. over the USSR at the 1980 Olympic Winter Games.
≡ PANORAMA ≡
● Alpine Skiing ● Two-time Olympic champion Rosi Mittermaier (GER) passed away at 72 on 4 January 2023 in Garmisch-Partenkirchen.
A popular skier for 10 years on the FIS World Cup circuit, she claimed 10 victories – mostly in Slalom – and won the 1976 World Championships gold in the Combined.
But she gained everlasting fame with gold medals in the 1976 Olympic Downhill and Slalom, and a silver in the Giant Slalom.
She married fellow German skier Christian Neureuther in 1980, and the couple had two children: Felix (also a World Cup skier) and Ameli, a fashion designer.
● Athletics ● Sad news that Evelyn Lawler Lewis, the co-founder of the Willingboro Track Club with her late husband Bill, and the mother of stars Carl and Carol Lewis, passed away on Tuesday (3rd) at 93.
As Evelyn Lawler, she was a sprint star herself at Tuskegee Institute, winning the U.S. women's title in the 80 m hurdles in 1950 and placing sixth at the inaugural Pan American Games in 1951. Son Carl, now the head coach at the University of Houston, tweeted Tuesday:
"It is with a heavy heart that I share the news of our mother Evelyn L. Lewis's passing this morning. She has received her wings and joined our father. She leaves a long-lasting memory and changed the world one student and athlete at a time."
¶
A stunning sanction totaling 36 years has been levied against Italian distance runner Alessandro Braconi, that will keep him ineligible until March of 2058!
Braconi was originally suspended for possession, use and trafficking offenses in April of 2016. But he violated the prohibition against participation while on suspension at the Lago Maggiore Half Marathon last May and was suspended for 12 years by the Athletics Integrity Unit and 24 more by the Italian national anti-doping agency. He can compete again when he's 72.
● Cross Country Skiing ● The 17th Tour de Ski tour continues with Norway's five-time Olympic gold medalist Johannes Hoesflot Klaebo heading to the final stop in Val di Fiemme (ITA) having won all four men's races so far.
After winning the Freestyle Sprint and 10 km Classical Pursuit in Val Mustair (SUI), Klaebo aced the two races in Obertsdorf (GER) with victories in the 10 km Classical and 20 km Freestyle Pursuit. In both cases, Norway scored 1-2 finishes with Simen Hegstad Krueger and Sindre Skar winning silvers. Didrik Toenseth of Norway completed a sweep in the 10 km Classical, but Italy's Federico Pellegrino – a two-time Olympic Sprint silver winner – won his third medal of the Tour with a third in the 20 km Pursuit. He's the only non-Norwegian to finish in the top three so far.
Klaeblo will try for the Tour de Ski sweep with a Classical Sprint, 15 km Classical Mass Start and 10 km Freestyle Mass Start Climb agenda ahead of him. He's already won eight of the 14 races held this season.
The women's Tour de Ski has been taken over by Swede Frida Karlsson, who won the two races in Obertsdorf and now has a 1:28 lead over prior leader Tiril Weng of Norway. Finnish star Krista Parmakoski – also a five-time Olympic medal winner – was second in both races, with Norwegians Anne Kalva third in the 10 km Classical and Weng third in the 20 km Freestyle Pursuit.
Rosie Brennan has been the top American in the women's Tour de Ski, standing eighth, 2:36 behind Karlsson, with three legs remaining.
● Ice Hockey ● On the sidelines of the men's World Junior Championship finishing up in Canada, International Ice Hockey Federation (IIHF) President Luc Tardif (FRA) spoke with reporters.
Beyond praising the strong attendance and competition in Halifax and Moncton, Tardif also spoke about the political issues in the sport. On Russia and Belarus, he explained:
"For us the most important thing is whether we can play in a safe environment. This tournament here was supposed to be played in Novosibirsk and Omsk [in Russia]. Was it possible to play this tournament in Novosibirsk, travel there, safety of the teams, officials, staff, media, fans, also safety for the Russian and Belarusian teams at IIHF events? Would it be possible to play the World Championship in St. Petersburg in May? It was not possible.
"We will re-evaluate the situation with Russia and Belarus every year at the Congress in May and whether we can have a tournament with Russia and Belarus in a safe environment. But I can't say now what the outcome will be. The IIHF is a democratic institution. The IIHF Council will do a recommendation and the Congress will decide."
He was more optimistic about having National Hockey League players in the 2026 Winter Olympic Games in Italy:
"Last time [in Beijing 2022] it was missed because of Covid, but we started the discussions. It seems that the NHL and NHLPA are more open to come. The IOC seems also more open to accommodate the needs.
"Last year it was really difficult to organize it, have the players travel there with all the Covid countermeasures, also have more players from Europe than expected there, but we found solutions with the European leagues and clubs. Having a decision with the NHL by spring 2024 would allow us to properly prepare for it. I'm optimistic but everybody has to do an effort to be there."
● Ski Jumping ● The prestigious 71st Four Hills Tournament will not see a one-man sweep in 2022-23 as Poland's 2019 World Champion, Dawid Kubacki, won the third leg in Innsbruck (AUT) on Wednesday over Norway's Halvor Egner Granerud, who took the first two legs in Germany.
Kubacki (1-2-0) and Granerud (2-1-0) have won medals in all three events so far, with the finale coming on the 6th in Bischofshofen (AUT) off a 142 m hill. Granerud is still the leader, 877.8 to 8.54.5 over Kubacki, with Anze Lanisek (SLO) – second and third in the last two events – standing in third with 823.5 points.
Kubacki won the Four Hills in 2019-20; Granerud is trying to be the first Norwegian champ since Anders Jacobsen in 2006-07!
¶
You can receive our exclusive TSX Report by e-mail by clicking here. You can also refer a friend by clicking here, and can donate here to keep this site going.
For our updated, 929-event International Sports Calendar for 2023 and beyond, by date and by sport, click here!