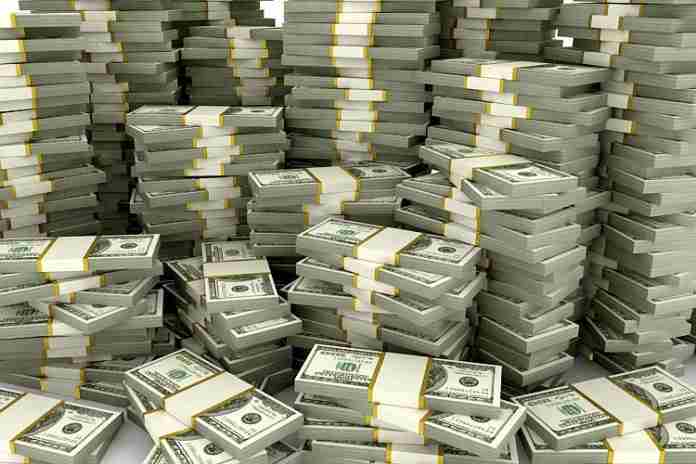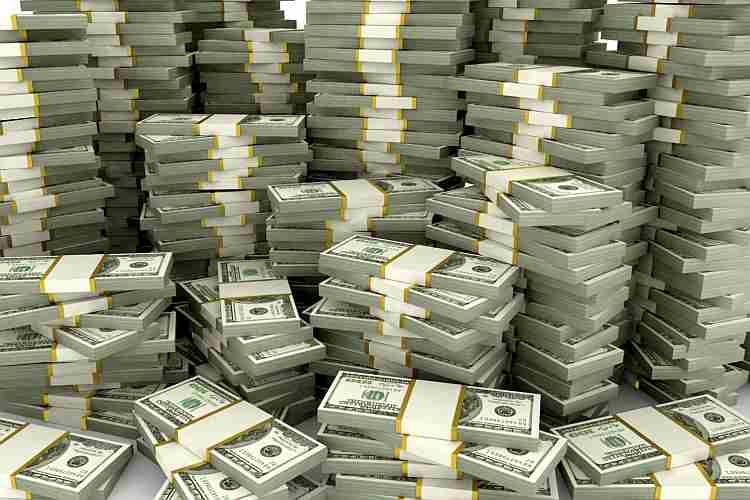 ★ The Sports Examiner: Surveying, monitoring and explaining the key competitive, economic and political forces shaping elite sport and the Olympic Movement. ★
★ Want TheSportsExaminer.com insights for your team? Yes! Click here for info on speaking, research and consulting from editor Rich Perelman. ★
★ To get our new, exclusive 951-event International Sports Calendar for 2022-23 and beyond, click here! ★
★ To get The Sports Examiner by e-mail: sign up here! ★
≡ THE 5-RING CIRCUS ≡
1. Federation Olympic television shares for Rio and Tokyo revealed
2. Salt Lake City bid group welcomes 2030 opportunity
3. Qatar on offense, with trips for World Cup social-media influencers
4. China scores decisive men's World Cup Team win; U.S. fifth
5. World record in sight for Ledecky in final FINA World Cup
The Association of Summer Olympic International Federations surprisingly released the amounts paid to each International Federation by the International Olympic Committee for the Rio 2016 and Tokyo 2020 Games on Wednesday. The amounts range from $39.48 million for athletics (for each Games) down to $12.98 million for modern pentathlon, rugby and golf. The Salt Lake City-Utah Committee for the Games is ready to take on the 2030 Olympic Winter Games and is confident it can work out the marketing issues with the LA28 organizers, although the U.S. Olympic & Paralympic Committee has said that waiting until 2034 might be better for both. The Utah Sports Commission said that 13 national and international events in six different Winter Olympic disciplines will be held in 2022-23, all at the venues used for the 2002 Winter Games. Qatar's Supreme Committee for the FIFA World Cup has gone on offense, recruiting several hundred social-media "Fan Leaders" from different countries, with some offered free air travel and accommodations in Qatar for the event. All must agree to post supportive messages of their teams, and portray Qatar favorably where possible. At the FIG World Artistic Championships, China won the team title comfortably – by more than four points – and led the scoring on five of the six apparatus; the U.S. finished fifth. The final leg of the three-stage FINA World Cup begins Thursday in Indianapolis, with American distance star Katie Ledecky poised for a world short-course record try in the women's 800 m, while 11 swimmers will try to score a $10,000 bonus for winning the same distance in all three meets, with "Triple Crown" possibilities in 21 events.
1.
Federation Olympic television shares for Rio and Tokyo revealed
Once held in tight secrecy, the amount of money distributed to the summer Olympic sports federations for the 2016 Rio Games and the 2020 Tokyo Games (held in 2021) was published on Wednesday by the Association of Summer Olympic International Federations (ASOIF).
ASOIF has undertaken a heavy effort to encourage good governance and transparency and the publication of the Olympic television shares is a show of good faith.
The International Olympic Committee does not decide how much money each federation receives from each Games. The IOC does determine the total amount of money from the television rights sales from each Games that is to be allocated to the International Federations, and then that amount is divided among the ASOIF members according to an internal agreement.
The distribution percentages were the same for Rio 2016 and Tokyo 2020, and the ASOIF decided on the current distribution process in 2013, based on a recommendation from the IOC on five tiers of classification for the sports based on their popularity during the Games. For Rio and Tokyo:
● Group A: $39.48 million to World Athletics and $31.36 million each to FIG (gymnastics) and FINA (aquatics).
● Group B: $24.45 million each to 5 federations: FIBA (basketball), FIFA (football), FIVB (volleyball), the International Tennis Federation, and the Union Cycliste Internationale.
● Group C: $17.31 million each to 8 federations: BWF (badminton), World Rowing, the International Judo Federation, ISSF (shooting), ITTF (table tennis), IWF (weightlifting), World Archery, and boxing (AIBA-IBA). The IOC has withheld the payment of the Tokyo allocation to the IBA, as it was on suspension for the Tokyo Games.
● Group D: $15.14 million to 9 federations: FEI (equestrian), FIE (fencing), FIH (hockey), the International Canoe Federation, IHF (handball), World Triathlon, United World Wrestling, World Sailing and World Taekwondo.
● Group E: $12.98 million to 3 federations: UIPM (modern pentathlon) and to the two new federations for 2016, the International Golf Federation and World Rugby.
The distribution was based on a total of $540.29 million provided by the IOC; the same amount is also set aside to support the National Olympic Committees through its Olympic Solidarity program.
The seven-member ASOIF Council also noted "various significant initiatives of the IOC, namely the Olympic Qualifier Series, the Olympic Virtual Series and Olympic qualification branding, undertaken in the context of the IOC's Olympic Agenda 2020+5 Recommendation 6, had caused certain challenges. Therefore, the Council requested ASOIF's Commercial Advisory Group to assess the situation and provide support to the IFs to address the issues."
Olympic Agenda 2020+5 Recommendation 6 is "Enhance and promote the Road to the Olympic Games," with the IOC stating:
"[T]here are hundreds or even thousands of events which act as Olympic qualifiers. However, today, there are very few opportunities to connect these events with the Olympic Games through branding and other initiatives. The Olympic and OCOG brands effectively have no visibility and therefore the Road to the Olympic Games is not as visible as it should be.
"An opportunity therefore exists to create additional associations between the Olympic Games and Olympic qualification events. This would have benefits for all parties – the Hosts of the events, the NOCs / NFs of the athletes, the IFs governing the events and the athletes themselves. Additional digital assets could be produced specifically for athletes to use to share and promote their Olympic qualifying journey."
2.
Salt Lake City bid group welcomes 2030 opportunity
"Obviously, with fewer cities competing, it opens up more opportunity for us. But I don't know whether that's in 2030 or '34.
"We'll just have to see how the IOC sorts that out. But we feel confident and hopeful that we'll get one of those two Games. The upcoming process is focused on 2030 and we will fully participate in that process."
That Salt Lake City-Utah Committee for the Games chief executive Fraser Bullock at a Tuesday meeting, discussing the area's chances for another Olympic Winter Games with the implosion of the Vancouver bid for a lack of government support.
The U.S. Olympic & Paralympic Committee has said that, strategically, it would be best to wait for the 2034 Winter Games, to give some breathing room between the Los Angeles 2028 Games and another Olympic Games in the U.S. in 2030.
However, there's little doubt that the Utah folks want 2030 if they can get it, pointing out previously that waiting to 2034 would increase the cost-over-time to maintain the area's busy venues. The Salt Lake City 2030-34 bid proposes to build no new sites and use the venues from its 2002 hosting, which remain active and busy.
Interestingly, Bullock said that he expects the IOC's Future Hosts Commission for the Winter Games to invite both Sapporo and Salt Lake City into a "targeted dialogue" for the 2030 Games as it would provide an opportunity to "assess the strengths of their bids and also for some risk management because we're still a long ways from a bid being awarded."
In the one Games awarded under the new selection process, only Brisbane (AUS) was asked to enter a "targeted dialogue" with the goal of hammering out an actual host-city agreement with all of the relevant details. Bullock sees the "targeted dialogue" as "a very much engaged process of putting a really detailed bid together with all of the guarantees, all of the contracts, all of the pieces, to see if the city or the cities can put those together."
And he feels Salt Lake City would come out ahead, and would be able to work out the marketing issues with LA28 and the USOPC.
One thing working in favor of Salt Lake City is its venue array. A Wednesday announcement by the Utah Sports Commission detailed that in the 2022-23 winter sports season, Salt Lake City-area sites will be used for 13 national and international competitions in Bobsled and Skeleton (2), Cross Country Skiing (1), Freestyle Skiing (3), Luge (2), Short Track (2) and Speedskating (3), all at 2002 venues.
3.
Qatar on offense, with trips for World Cup social-media influencers
"[H]elping to engage supporters, both in Qatar and around the globe, is the Supreme Committee for Delivery & Legacy's (SC) Fan Leader Network.
"Featuring a community of more than 400 fan leaders and influencers from 60 countries, the Fan Leader Network contributes to tournament planning through fan insight, research, content creation and message amplification."
That's from the Qatar 2022 organizers, with more details added last Sunday by Dutch broadcaster NOS, which explained that 50 Dutch fans will receive free travel and housing as guests of the Supreme Committee, in exchange for their support on social media and in promotional programs during the tournament. All "Fan Leaders" are required to agree to a four-page "Code of Conduct" which includes:
● "[I]ncorporate, where appropriate, SC Content into your Posts in accordance with the rules of the relevant Platform (Platform Rules). Please note that some Platform Rules (for example, Instagram) will require you to create additional editorial content whenever you submit a Post containing SC Content. That additional editorial content will need to be detailed, unique to you and relate to the SC Content and reflect your personal opinion;
● "[S]upport the FIFA World Cup Qatar 2022 World Cup by 'liking' and re-sharing third party posts about the FIFA World Cup Qatar 2022 on the Platforms; …
● "You agree not to encourage offensive or degrading activities, or nudity;
● "You agree to report any offensive, degrading or abusive comments to the SC and, if possible, to take a screenshot of those comments and then promptly delete them. All other comments whether challenging or celebratory about the FIFA World Cup Qatar 2022 may of course remain publicly visible at your discretion; …
● "You understand that SC will be monitoring your Posts for compliance with this Code. SC has the right to address noncompliant Posts including by requiring you to amend or remove the Post so as to comply with this Code."
The "Good Posting Principles" page includes:
"We are not asking you to a mouth piece for Qatar, but it would obviously not be appropriate for you to disparage Qatar the Supreme Committee for Delivery & Legacy (or other relevant entities related to the FIFA World Cup Qatar 2022) or the FIFA World Cup Qatar 2022."
The social channels of interest to the Supreme Committee include Facebook, Instagram, Twitter, TikTok and YouTube, and Weibo, Toutiao, Douyin and Kuaishou for Chinese speakers.
The NOS story also noted reports from the French newspaper Le Parisien that there are 500 people on the subsidized travel program, including some from France and 20 from Belgium.
Observed: This is the natural path of the rise of social media and the follow-on, red-hot phenomenon of influencer marketing, now undertaken by the 2022 World Cup organizers. Qatari politicians and the Supreme Committee has bristled under what Qatar's Emir called "an unprecedented campaign that no host country has ever faced" and that it "continues, expands and includes fabrication and double standards, until it reached a level of ferocity that made many question, unfortunately, about the real reasons and motives behind this campaign."
A guest post at MarketingDive.com stated that "From roughly $1.7 billion in 2016, influencer marketing has soared to a $10 to $14 billion dollar industry today."
It doesn't always work, as shown last month, as celeb influencer Kim Kardashian was fined $1.26 million by the U.S. Securities & Exchange Commission for promoting a crypto-currency company without disclosing that she was paid to do so. One commentator noted "she is now the poster person for why the role of influencers and influencer marketing needs immediate and serious reexamination."
Time will tell if the "Fan Leader" program has the desired impact, or any impact at all. However, there is no doubt that after the World Cup final is concluded on 18 December, FIFA, the World Cup and Qatar will never be the same again.
4.
China scores decisive men's World Cup Team win; U.S. fifth
China's men's team won or tied for the lead on five of six apparatus on the way to a dominant win in the Team final at the 2022 FIG World Artistic Championships in Liverpool (GBR) on Wednesday.
The Chinese men scored 257.858 to win by more than four points for their 13th Worlds team title, the most of any nation in history, and moved up from second in 2019 to the top of the podium again. China had also won in 2018 and had two returnees from that team in Wei Sun and Jingyuan Zou, both of whom led events on Wednesday.
Zou had the top score on Rings at 14.866 and on the Parallel Bars at 15.766, with two more event leads coming from Boheng Zhang, with a 14.966 score on Vault, and Sun's 14.666 best on Floor Exercise.
Japan's Daiki Hashimoto won on Floor (14.500) and on Pommel Horse (14.433) and led his team to a second-place finish with 253.395 points, its best Worlds finish since a win in 2015. Great Britain continued its strong resurgence with a bronze (247.229), placing in the top four in four of the six events.
The top three teams are now qualified for the Paris 2024 Olympic Games.
The American team was third in the qualifying, but had a tough time, scoring 245.692 for fifth, compared with 252.295 on Monday. The U.S. finished third on Rings, but fourth on Vault and Parallel Bars, fifth on Pommel Horse, seventh on Horizontal Bar and eighth on Floor. The best individual score on any apparatus was Asher Hong at 14.533 on Vault, good for a tie for eighth.
The U.S. men have not won a Worlds Team medal since a bronze in 2014.
The women's All-Around comes Thursday, followed by the men's All-Around on Friday and the apparatus finals on the weekend.
5.
World record in sight for Ledecky in final FINA World Cup
The third and final leg of the 2022 FINA World Cup starts on Thursday in Indianapolis (USA), with a huge entry of 140 American swimmers, including Freestyle superstar Katie Ledecky.
She crushed the world short-course mark in the women's 1,500 m Free at the second leg in Toronto last week, finishing in 15:08.24 to improve German Sarah Kohler's time of 15:18.01 from 2019. Ledecky passed 800 m in 8:00.58, just missing the short-course world mark of 7:59.34 by Spain's Mireia Belmonte in 2013) en route, but setting another American Record!
This time, she can concentrate on the 800 m Free by itself on Saturday and is expected to challenge Belmonte's record, if not destroy it. A nice, $10,000 bonus is available for world short-course records set at the meet!
Ledecky is also entered in the 200 m Free (she was second to Hong Kong's Siobhan Haughey in Toronto), 400 m Free (second to Canada's Summer McIntosh) and the 400 m Medley.
There are also 11 swimmers pursuing a "Triple Crown," that is a sweep of an individual distance at all three World Cup stops, with each sweep also earning $10,000 bonuses from FINA:
Men:
● Dylan Carter (TTO): 50 m Free, 50 m Back, 50 m Fly
● Shaine Casas (USA): 100 m Back, 200 m Back
● Kyle Chalmers (AUS); 100 m Free
● Nic Fink (USA): 50 m Breast, 100 m Breast, 200 m Breast
● Chad le Clos (RSA): 200 m Fly
● Matt Sates (RSA): 400 m Free, 400 m Medley
Women:
● Beryl Gastaldello (FRA): 100 m Medley
● Siobhan Haughey (HKG): 100 m Free, 200 m Free
● Ruta Meilutyte (LTU): 50 m Breast, 100 m Breast
● Beata Nelson (USA): 100 m Back, 200 m Back, 200 m Medley
● Kasia Wasick (POL): 50 m Free
The World Cup also has a $100,000-70,000-30,000-15,000-14,000-12,000-11,000-10,000 payout for the top eight men and women in the overall points standings, with scoring for the top three finishes by an athlete in the meet with points for placement and performance. Going into the Indianapolis meet:
Men:
● 1. 114.5, Dylan Carter (TTO) and Nic Fink (USA)
● 3. 111.0, Matt Sates (RSA)
● 4. 110.2, Chad le Clos (RSA)
● 5. 107.4, Shaine Casas (USA)
Women:
● 1. 115.6, Beata Nelson (USA)
● 2. 112.9, Siobhan Haughey (HKG)
● 3. 105.3, Beryl Gastaldello (FRA)
● 4. 104.7, Kylie Masse (CAN)
● 5. 101.8, Ruta Meilutyte (LTU)
The meet is not being shown on U.S. television, but a live stream is available on YouTube, and results will be here.
≡ PANORAMA ≡
● World University Games ● The International University Sports Federation (FISU) removed the 2023 World University Games from Ekaterinburg in Russia as a result of the Russian invasion of Ukraine, and reassigned it to Chengdu (CHN), which was supposed to host in 2021, but did not due to the pandemic.
But this has not stopped the Russians from planning their own version of a "University Games" for 2023.
Deputy Minister of Sports Azat Kadyrov announced Wednesday that an "International University Sports Festival" is to be held in Ekaterinburg next August:
"In the near future we will complete a detailed presentation of the festival project and bring all the information to the residents of the Sverdlovsk region, the inhabitants of our country and the sports community in general.
"Together with the government of the Sverdlovsk region, with colleagues from the organizing committee, we have already begun to draw up a schedule of events. In the very near future, together with The Russian Student Sports Union will start inviting universities from those countries that are members of the declared organizations: BRICS, [Shanghai Cooperation Organisation], [Commonwealth of Independent States]. Of course, these will be the largest universities that exist in these countries."
The Chengdu World University Games are scheduled for 28 July to 8 August, 2023, pandemic permitting.
● National Olympic Committees ● The Czech Olympic Committee (COV) has asked that the country no longer be referred to as the "Czech Republic" but as "Czechia" instead.
COV vice chairman Roman Kumpost said in a statement, "We are following the examples of the Ministry of Foreign Affairs, which already made this change at the U.N. and NATO." A request for a formal change by the International Olympic Committee has been made and expected to be approved. Now you know.
● Athletics ● The Russian separatist movement in sports has now reached marathons, as Sports minister Oleg Matytsin proposed to the sports ministers of the "BRICS" countries – Brazil, Russia, India, China and South Africa – that a "BRICS Marathon League" be established.
The program would start with Russian marathons in Moscow, St. Petersburg and Kazan and include the largest marathons in each of the other countries.
¶
The Athletics Integrity Unit published its disciplinary report for October 2022, with 27 individuals listed from 13 countries, led by India (4), Turkey (4) and Belarus (3).
A noteworthy penalty was assessed against Romanian shot putter Anca Heltne, an eight-time national champion and the 2009 European Indoor bronze medalist (best: 19.90 m/65-3 1/2) in 2010). She was banned for life for a third doping violation, the first ban dating from 11 March 2014. She was sanctioned for two offenses as an athlete and then again as a coach in 2020, with the AIU citing "Trafficking administration complicity."
Her husband, Norwegian Runar Heltne, is also sanctioned for the same trafficking issues, but will be "eligible" again in June of 2025.
Italian middle-distance runner Alessandro Braconi was originally hit with a sanction of 12 years in 2016 for use, possession and trafficking, but then was found to have violated his "prohibition of participation" since then. He now is sanctioned for almost 30 years, to 23 March of 2046, when he will be 59!
● Curling ● The tumult continues within USA Curling in the aftermath of the Yates Report on abuse within the National Women's Soccer League that forced ex-NWSL Commissioner Jeff Plush out as the curling federation's chief executive, and the Members Assembly vote to remove the Grand National Curling Club as a member region.
On Wednesday, USA Curling announced the resignation of Board Chair Lynn LaRocca and independent directors Shane Coppola and Hawley McLean. Bret Jackson, who was just elected to the Board on 21 October, was elected as Board Chair, and current curler Colin Hufman as Vice Chair.
● Football ● The complaint by the football federations of Chile and Peru that they should be allowed into the FIFA World Cup in Qatar in place of Ecuador, whom they allege used an ineligible player – wing Byron Castillo – during the South American qualifications, will be heard on 4-5 November. The World Cup tournament kicks off on 20 November.
¶
The U.S. Soccer Federation announced early 2023 games for both the men's and women's national teams on Wednesday. The women will start their prep for the FIFA Women's World Cup against co-host New Zealand, in New Zealand on 17 January in Wellington and on 20 January in Auckland.
The men's national team, automatic qualifiers as a tri-host of the 2026 FIFA World Cup, will play Serbia on 25 January at the Banc of California Stadium in Los Angeles and then Colombia at the Dignity Health Sports Park in nearby Carson on 28 January.
¶
You can receive our exclusive TSX Report by e-mail by clicking here. You can also refer a friend by clicking here, and can donate here to keep this site going.
For our updated, 951-event International Sports Calendar for 2022-23 and beyond, by date and by sport, click here!