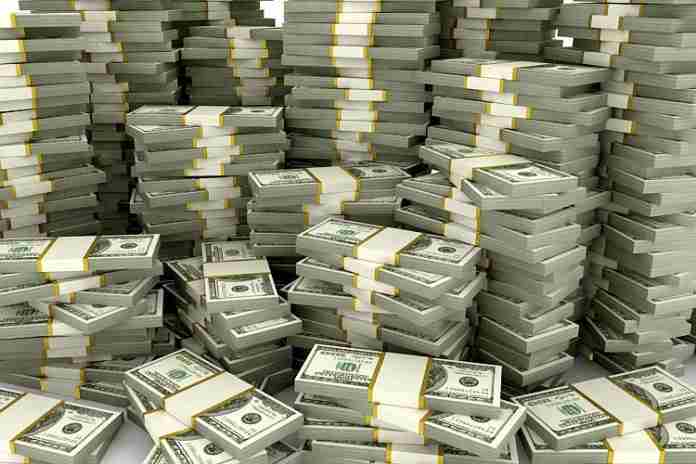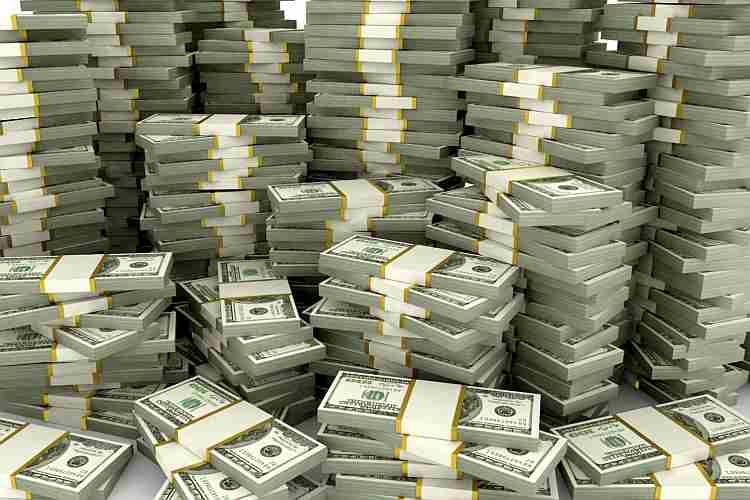 ★ The Sports Examiner: Chronicling the key competitive, economic and political forces shaping elite sport and the Olympic Movement.★
★ Enjoying our coverage? If so, please consider a donation to help cover technical costs for 2023. Thank you for your support. ★
★ To get The Sports Examiner by e-mail: sign up here! ★
≡ THE 5-RING CIRCUS ≡
1. FIFA Council sets stunning budget of $11 billion for 2023-26
2. The 2026 World Cup format is now to be re-visited
3. Argentina & Messi duel France & Mbappe in World Cup title game
4. Ukraine's Zelensky engages with IOC and FIFA for help
5. Griner says she wants to resume WNBA career in 2023
The FIFA Council met on Friday, prior to the final two matches of the 2022 World Cup in Qatar and set a hard-to-believe revenue goal of $11 billion for the 2023-26 time frame, during which the Women's World Cup will be played in Australia and New Zealand next year, but especially the 2026 World Cup in Canada, Mexico and the U.S. FIFA took in $7.5 billion, despite the pandemic, from 2019-22. Because of the drama of the group-stage matches in Qatar, the planned program of 16 groups of three for the 2026 World Cup will be revisited, perhaps to have 12 groups of four. Sunday's World Cup final will pit the four top scorers at this year's World Cup against each, with defending champion France fielding co-scoring leader Kylian Mbappe (five goals) and Olivier Giroud (4) against Argentina's Lionel Messi (5) and Julian Alvarez (4). France is trying to become the first back-to-back winners since Brazil in 1958 and 1962. Ukrainian President Volodymyr Zelensky asked International Olympic Committee chief Thomas Bach to maintain the isolation of Russian and Belarusian athletes from competitions, while the Ukrainian legislature passed sanctions against 55 Russian athletes and a Ukrainian coach working in Russia. American basketball star Brittney Griner said she wants to continue her WNBA career in 2023 with the Phoenix Mercury, while thanking everyone who helped with her release from Russian captivity.
The U.S. continues to lead the medal table at the FINA World 25 m Championships in Melbourne, but has only a 27-23 lead going into Sunday's final day.
1.
FIFA Council sets stunning budget of $11 billion for 2023-26
The FIFA Council met in Doha on Friday, with the sensational report afterwards by President Gianni Infantino (SUI) that the budget for the forthcoming four-year period of 2023-26 will be $11 billion, up from $7.5 billion for 2019-22.
Infantino began his news conference with recognition of the success of the tournament:
"I want to highlight and stress, of course, is the praise for, the unanimous praise of the FIFA Council for this World Cup, for the unique, cohesive power that this World Cup has shown. …
"For the first time ever, teams from all the continents moved to the knockout phase, showing that there is something happening when we speak about football becoming truly global, becoming truly global, for the first time, an African team, Morocco, an Arab team as well, reaching the semi-final stage of the World Cup."
He said that the cumulative match attendance was 3.27 million, with two matches to go and "we are approaching the five billion mark in terms of viewing figures." He also noted that "1.7 million attended the FIFA Fan Festival, an average of almost 80,000 a day."
As for the money:
"And looking forward, ahead, the FIFA Council approved a budget for the next four-year cycle, which will foresee a revenue of 11 billion [USD]. So the last four-year period had a budget of 6.44, I think, we made 7.5; the next cycle has a budget of 11 billion revenues and almost 10 billion [9.7] will go directly back, of course, to football."
The $7.5 billion revenue total from 2019-22 compares quite favorably with the International Olympic Committee's $7.6 billion in revenue for the 2017-2020 (-2021) period, but the $11 billion projection for 2023-26 is startling. Asked how the figure is to be believed, Infantino said:
"Let me say, we are bullish on the power of football, so to say. About what we believe that the impact of football – or soccer, as it's called where we are going to play the next World Cup, or at least in a part of the countries – we are more than bullish, we are convinced that the impact of the game will be massive.
"It has been be massive here, it will be incredible in North America, three huge countries – Mexico, United States, Canada – organizing the event, 48 teams, 50% more, so from 32 to 48, more games, revenues will go up in terms of broadcasting, in terms of sponsorship, and in terms of ticketing and hospitality. Let's not forget that we will play in huge stadiums in North America, stadiums which are normally used for American football, so 80-90,000; 70,000 is almost the smallest capacity, but then with a lot of attractions for fans, so we are expecting five million, five-and-a-half million fans traveling specifically for these events and we are convinced that football will be booming in North America because we will start working immediately as of the 19th of December for that World Cup, when it comes to the men's. …
"But as you say, a 50% increase in revenues is certainly something to be proud of when it will have happened, already to be proud to be putting out in the books and getting approved as a budget."
And Infantino was not shy about his view of the future of football, especially in the U.S.:
"We are convinced that football will become the number one sport in North America, or maybe the no. 2 to start with, and with time …"
Time will tell.
2.
The 2026 World Cup format is now to be re-visited
Infantino made mention of the conundrum that the success of the 2022 World Cup has caused and its impact doing forward. During his news conference, he added:
"There is one element, since you mentioned it, which allows me to make a little remark. As you might remember, we have been approving a 48-team format with 16 groups of three, of which the top two would move to the knock-out phase of 32 and then 16, eight, four and two.
"I have to say that after this World Cup, and the success of the groups of four, and looking at as well some other competitions like the Euro, for example, where you have 24 teams and the top two plus the best third ones go to the next group stage, I mean, here, the groups of four have been absolutely incredible in the sense that to the last minute of the last match, you would not know who goes ahead.
"I think we have to revisit or at least re-discuss the format, whether we go for 16 groups of three or 12 groups of four. This is something that will certainly be on the agenda in the next meetings."
He also announced the creation of a new series of competitions, a "FIFA World Series" of matches to take place in even years in March – beginning in 2024 – bringing together small tournaments of four teams from different continents, to ensure that more teams have a chance to play countries outside their own geographic area.
Asked about why FIFA did not allow the "OneLove" armbands to be worn during the tournament, Infantino was specific about football's role:
"We have to give to all these people a moment of time in their life where they can forget about their own problems, and enjoy football.
"And between, after, all the time, between competitions, during competitions outside of the match and the field of play, everyone can express his views and opinions the way he wants, but let's give this moment of joy to those who want to enjoy the game."
Infantino also reported the decision of the FIFA Council as regards his term in office. Infantino was elected in a special FIFA Congress in 2016 to serve out the remainder of the term of Sepp Blatter (SUI), who was re-elected in 2015. The Council declared that the partial term of 2016-19 does not count against the three-term limit for the FIFA President, so Infantino's re-election in 2023 will be for a second term and he can run for a third term in 2027; he is 52 at present.
3.
Argentina & Messi duel France & Mbappe in World Cup title game
History is very much on the line Sunday with the final of the 2022 FIFA World Cup at the Lusail Iconic Stadium in Qatar, where two long-time powerhouses, Argentina and France, meet for fourth time in World Cup play.
France is the defending champion from 2018 and is trying to be the first to repeat since Brazil in 1958 and 1962. Les Blues have won twice, in 1998 and 2018 and lost in the 2006 Final to Italy on penalty kicks.
Argentina also has two World Cup wins, in 1978 and in 1986, and made the final in 1990 and 2014. The build-up (victories by penalty kicks shows as wins):
Argentina (5-1):
● Lost to Saudi Arabia, 2-1
● Defeated Mexico, 2-0
● Defeated Poland, 2-0 (Won Group C)
● Defeated Australia, 2-1
● Defeated Netherlands, 2-2 (4-2 penalty kicks)
● Defeated Croatia, 3-0
France (5-1):
● Defeated Australia, 4-1
● Defeated Denmark, 2-1
● Lost to Tunisia, 1-0 (Won Group D)
● Defeated Poland, 3-1
● Defeated England, 2-1
● Defeated Morocco, 2-0
Both teams have superstar leaders – and scorers – with Argentina's Lionel Messi (35) and France's Kylian Mbappe (23) at five each to lead the tournament, and Julian Alvarez (ARG) and Olivier Giroud (FRA) both have four. Messi has 11 career World Cup goals in 25 matches across five World Cups, while the younger Mbappe is rising fast, with nine goals in just 13 matches.
Each team has been inventive offensively, but stingy on defense:
Argentina in 6 matches:
● 12-5 on goals, 80-34 on shots, 58% possession
France in 6 matches:
● 13-5 on goals, 92-60 on shots, 63% possession
Despite both being offense-minded and used to having the ball, both showed in the semifinals they could play defense. Croatia held the ball for 61% of possession against the Argentines and lost; same for Morocco.
Both Argentina and France are first-half stalwarts. France has out-scored its opponents by 5-0 in the first half so far and for Argentina, it's 5-1. Argentina is tough right after the second half starts, scoring five goals to two from minutes 46-69, but the French have closed brilliantly, scoring six goals to one for its opponents from 70 minutes on.
These teams met in the very first World Cup back in 1930 in Uruguay, with Argentina winning, 1-0. The second meeting came in 1978 as Argentina was on the way to the title, and winning 2-1 in the group stage. France scored a win in 2018 – on the way to the title – winning 4-3 off of two goals from Mbappe and one each from Antoine Griezmann and Benjamin Pavard.
4.
Ukraine's Zelensky engages with IOC and FIFA for help
Sports and politics do mix as far as Ukrainian President Volodymyr Zelensky is concerned.
Zelensky has been busy over the past week, first speaking with IOC President Thomas Bach (GER) last week, in which appreciation was expressed for the $7.5 million in relief funding that the IOC has rounded up, to ensure Ukrainian athletes can continue to train – mostly outside the country – during the continuing war with Russia.
However, the IOC statement on the call further reported:
"In the call, the Ukrainian President requested the full isolation of Russia and Russians from the world community. From his point of view, this must also apply to athletes. In this context, the IOC President explained the unifying mission of the IOC and the Olympic Games enshrined in the Olympic Charter, and thanked President Zelensky and the Ukrainian government for their approval of United Nations resolution A/77/L.28 passed by consensus on 1 December 2022 by the UN General Assembly, which supports the unifying and conciliative nature of sports events, their contribution to peace, the political neutrality of the Olympic Movement and the autonomy of sports organisations."
Zelensky tweeted afterwards:
"Talking with @iocmedia President Bach I noted the support for [Ukranian] athletes. Urged to contribute to rebuilding [Ukrainian] sports objects destroyed by [russian Federation]. Upset with the intention to return RF's & [Belarus]'s athletes to world competitions. As long as RF destroys peaceful life – only isolation."
A day before, on Tuesday (13th), the Ukrainian legislature passed a measure titled, "On the application of special economic personal measures and other restrictive measures (sanctions) to athletes of the Russian Federation and other states".
The bill names 55 Russian athletes and a Ukrainian coach currently working in Russia, identified as "systematically and actively support the war against Ukraine, legitimize the military invasion and genocide of Ukrainians by the Armed Forces of the Russian Federation."
Ten-year sanctions are included, including refusal to admit them into Ukraine, blocking any assets they have in Ukraine and other punishments. The list includes – among others – chess world champion Anatoly Karpov, figure skater Kamila Valieva, rhythmic stars Dina and Arina Averina, two-time Olympic swimming gold medalist Evgeny Rylov, three-time Olympic cross-country skiing gold medalist Alexander Bolshunov and more.
Zelensky also asked FIFA to allow him to share a message of peace prior to the World Cup Final on Sunday, but was turned down.
5.
Griner says she wants to resume WNBA career in 2023
In an Instagram post on Friday, a now-freed Brittney Griner said she wants to resume her basketball career next season. Her post included:
"It feels so good to be home! The last 10 months have been a battle at every turn. I dug deep to keep my faith and it was the love from so many of you that helped keep me going. From the bottom of my heart, thank you to everyone for your help. …
"As I transition home to enjoy the holidays with my family, I want to acknowledge and thank the entire [Post-Isolation Support Activities] staff and medical team at the San Antonio Fort Sam Houston Base. I appreciate the time and care to make sure I was okay and equipped with the tools for this new journey.
"I also want to make one thing very clear: I intend to play basketball for the WNBA's Phoenix Mercury this season, and in doing so, I look forward to being able to say 'thank you' to those of you who advocated, wrote, and posted for me in person soon."
She also stared her desire to help still-imprisoned American Paul Whelan to return home as well.
Griner, now 32, has played her entire professional career with the Mercury and over nine seasons, has averaged 17.7 points, 7.6 rebounds and 2.8 blocks per game. She has been an eight-time WNBA All-Star, two-time scoring champ and All-WNBA First Team selection three times, to go along with Olympic golds with the U.S. in 2016 and 2020.
≡ FIFA WORLD CUP ≡
● Third Place: Croatia 2, Morocco 1 ● Way back on 23 November, Croatia and Morocco played to a 0-0 tie in the opening match of Group F. Things changed a lot between then and Saturday, when a goal was scored in the seventh minute!
After Morocco played stiff, tight defense for all of their matches until forced to open up in the semifinal against France after being behind in the fifth minute, the Atlas Lions appeared to thinking about offense again at the start of the third-place match and paid the price.
A brilliant header from defender Ivan Perisic found the masked Josko Gvardiol right in the middle of the box and his flying header flew straight into the goal in the seventh for a 1-0 lead. But the game did not change much, as Morocco staged a sensational comeback just two minutes later, as Croatia failed to clear a free kick and it sailed right to the middle of the penalty area and was headed in by defender Achraf Dari for the 1-1 tie!
The scoring wasn't done and there were chances on both sides, and then off a failed clearance, Croatian striker Marko Livaja sent the ball to the left side where forward Mislav Orsic right-footed a laser to the far side of the goal and over the outstretched arm of Moroccan keeper Yassine Bounou that hit goal post and bounced in for a 2-1 lead in the 42nd. The Croatians ended the half with 59% of possession and an 8-4 edge on shots, and it appeared more goals were coming.
But they weren't. The game settled down in the second half, with Croatia more disciplined on defense and Morocco unable to make the right connections close to goal. There were numerous questions asked of Qatari referee Abdulrahman Al-Jassim, especially on a couple of possible penalty situations, but the video review booth did not ask him to review them.
The Croatians ended with 51% possession and 12 shots to nine for Morocco and third place, four years after they made the final in Russia, going 6-2-6 (W-L-T) over the last two World Cups. Morocco, even with the loss, covered themselves in glory by being the first African (and Arab) side to made it to the semis.
≡ WORLD CHAMPIONSHIPS ≡
● Swimming ● The 16th FINA World 25 m Championships are heading for the close in Melbourne (AUS), with the U.S. and Australia in a close race for the top spot on the medal table.
With only Sunday's events remaining, the Americans lead with 27 totals medals (13-9-5) to 23 for Australia (11-7-5), and Italy (5-5-2) third with 12.
The U.S. gotten its wins from:
● Kieran Smith: men's 400 m Free
● Ryan Murphy: men's 50-100 m Back
● Nic Fink: men's 100 m Breast
● Men's 4×200 m Free, including Smith
● Lilly King: 100 m Breast
● Kate Douglass: 200 m Breast, 200 m Medley
● Dakota Luther: 200 m Fly
● Torri Huske: 50 m Fly (tie for gold)
● Hali Flickinger: 400 m Medley
● Women's 4×50 m Free, including Huske and Douglass
● Mixed 4×50 m Medley (with Murphy, Fink, Douglass and Huske)
This gives Douglass four golds and Murphy and Huske three golds each so far; Fink defended his 2019 World Short-Course title in the men's 100 m Breast.
Australia has two wins in the men's events, with Rio 2016 Olympic champ Kyle Chalmers in the 100 m Free and in the 4 x 50 m Free, but has been terrific in the women's events. Lani Pallister won the distance triple in the 400-800-1,500 m Freestyles, Emma McKeon won the 50-100 m Freestyles, Kaylee McKeown took the 100 m Back and Australia has wins in the women's 4×100 m Free, 4×200 m Free and 4×50 m Medley. So far, Pallister and McKeon have four golds each, including the relays.
There have been eight world records in relays, in the men's 4×100 m Free (Italy), 4×200 m Free (U.S.), 4×50 m Medley (Italy), women's 4×100 m Free (Australia), 4×200 m Free (Australia) and 4×50 m Medley (Australia), plus the Mixed 4×50 m Free (France) and 4×50 m Medley (U.S.).
The one individual world marks set so far were in the women's 50 m Back for defending champion Maggie MacNeil of Canada (25.25) and in the women's 50 m Breast semis for Lithuania's Ruta Meilutyte (28.37).
There are two other double gold medalists through Saturday, with Italy's distance superstar Gregorio Paltrinieri winning the 800 m and 1,500 m Freestyles and Japan's Daiya Seto winning the 200 m Breast and 400 m Medley. The medley win was especially historic, as it's his sixth short-course Worlds win in a row: 2012-14-16-18-20-22! And he's still only 28.
The craziest race might have been the men's 50 m Back final, where the usual start beep was then followed by three longer beeps, indicating a false start. But there was no rope to be dropped to stop the swimmers and three of the eight racers stopped, but five – including favorites Murphy and Australia's Isaac Cooper – swam the whole race, with Cooper winning in 22.49.
The eventual decision was to re-swim the race about 45 minutes later, with Murphy winning in a slower time (as expected) and Cooper second, 22.64-22.73.
The championships close on Sunday.
● Weightlifting ● The IWF World Weightlifting Championships in Bogota closed on Friday (16th), with China topping the medal table as expected, with 12 total medals (for combined lifts), including six wins, three silvers and three bronzes. Host Colombia was second with eight (2-2-4) and Thailand was third (6: 2-2-2).
The men's 109 kg and +109 kg classes were in familiar hands, with Uzbekistan's 2016 Olympic 105 kg gold medalist Ruslan Nurudinov winning at 109 kg for his second Worlds gold (also in 2013). He lifted a total of 397 kg to best Georgia's Giorgi Chkheidze (389 kg).
In the +109 kg category, it was once again the world's strongest man, Georgia's Lasha Talakhadze winning, at 466 kg combined for his sixth straight world title, in 2015-17-18-19-21-22, to go with his Olympic golds in 2016 and 2020. He was pushed by Gor Minasyan, the long-time Armenian star who now lifts for Bahrain, with 462 kg and Armenia's Varazdat Lalayan (461 kg).
China took the women's 81 kg and +87 kg titles, with Xiaomei Liang winning at 81 kg with a combined 270 kg total, ahead of teammate Zhouyu Wang (266 kg). Olympic champ Wenwen Li won the +87 kg division at 311 kg, way ahead of Britain's Emily Campbell (287 kg). American Sarah Robles, a former World Champion in this class, was second in the Snatch event at 127 kg, but finished fourth with a combined total of 282 kg.
Norway's Solfrid Koanda won the women's 87 kg class at 260 kg.
≡ PANORAMA ≡
● Athletics ● Florida State high hurdler Trey Cunningham and Kentucky sprinter Abby Steiner won the men's and women's Bowerman Award from the U.S. Track & Field and Cross Country Coaches Association.
Cunningham won the NCAA titles in the indoor 60 m hurdles and the outdoor 110 m hurdles and posted the no. 2 marks in collegiate history in both, at 7.38 and 13.00. He then went on to finish second in the U.S. nationals and won a silver at the World Athletics Championships.
Steiner was the NCAA indoor and outdoor champion in the women's 200 m and set collegiate records of 22.09 indoors and 21.80 outdoors. She won the U.S. title at 200 m and won World Athletics Championships golds in the 4×100 m and 4×400 m relays.
● Basketball ● Sad news of the passing of Billie Moore, one of the most outstanding women's coaches in history, at 79 in her Fullerton, California home after a struggle with cancer.
Moore was among the pioneering coaches when women's collegiate basketball began expanding quickly in the AIAW, the women's college association prior to 1982, when NCAA women's competitions began. Moore won national championships at Cal State Fullerton in 1970 (one year prior to the AIAW) and at UCLA – with stars Ann Meyers and Denise Curry – in 1978. She finished at UCLA in 1993 and had an overall record of 436-196 across 24 seasons.
She memorably coached the 1976 U.S. Olympic women's team to a silver medal in Montreal, giving a significant boost to the women's game at the international level.
¶
You can receive our exclusive TSX Report by e-mail by clicking here. You can also refer a friend by clicking here, and can donate here to keep this site going.
For our updated, 951-event International Sports Calendar for 2022-23 and beyond, by date and by sport, click here!