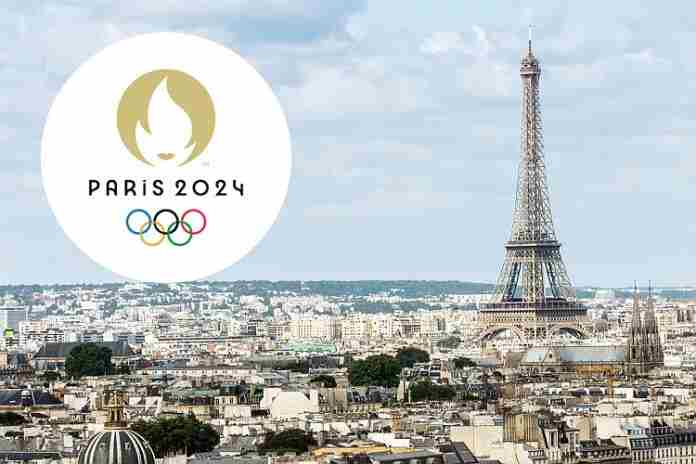 ★ The Sports Examiner: Chronicling the key competitive, economic and political forces shaping elite sport and the Olympic Movement.★
★ To get The Sports Examiner by e-mail: sign up here! ★
≡ THE 5-RING CIRCUS ≡
1. Cuba reaches WBC semis for first time since 2006
2. Morocco joins Spain and Portugal bid for 2030 FIFA World Cup
3. Next stage of Paris 2024 ticket sales opens with registration
4. Russia: Matytsin not extended by FISU; Russia to host SCO Games?
5. LA28 expands direct support of youth sports programs
The first World Baseball Classic quarterfinal was played in Tokyo, with Cuba edging Australia, 4-3, to advance to its first semifinal since the inaugural tournament in 2006. Puerto Rico eliminated the Dominican Republic in Pool D and advanced to the quarters, as did Venezuela, the group winner. In Phoenix, Mexico won Pool C and the U.S. advanced as the second team in the pool. Morocco released a statement saying it was joining Spain and Portugal to bid for the 2030 FIFA World Cup in what will be an attractive hosting offer; still-under-attack Ukraine will be dropped from the project. The second phase of ticket sales for Paris 2024 started with registration on Wednesday, with 1.5 million tickets to be offered in this effort. A final three million tickets will go on sale late in the year. The International University Sports Federation (FISU) declined to extend the term of its Executive Committee, so elections will be held in November, with Russian President Oleg Matytsin's future with the organization unsure. He is now the Russian sports minister and stepped back from the FISU post in 2021. On a new front, he is offering Russia as the site of a first "SCO Games," perhaps in 2025, to feature Russia and China. The LA28 organizing committee has stepped beyond its City of Los Angeles youth program and is not reaching with apparel and equipment to kids in the Southern California area through an expanding "Gift for Sport" program.
● Panorama: Alpine Skiing (Kriechmayr and Stuhec win World Cup Final downhills) = Athletics (Saunders suspended for 18 mos. for whereabouts) = Biathlon (Eckhoff and Chevalier-Bouchet retire) = Football (2: New Allstate Continental Clasico; rioting in advance of Frankfurt-Napoli) = Rowing (new transgender rules) ●
1.
Cuba reaches WBC semis for first time since 2006
A tight game before 35,061 at the Tokyo Dome was broken open by a two-run single by right-fielder Yoelkis Gilbert in the fifth inning and keyed Cuba to a 4-3 win over Australia in the first World Baseball Classic quarterfinal.
Cuba had not made it to the WBC semis since the first tournament in 2006 and the game was 1-1 in the bottom of the fifth when designated hitter Alfredo Despaigne's sacrifice fly off Australia's Sam Holland gave them a 2-1 lead. Jon Kennedy replaced Holland after a single loaded the bases and Gilbert delivered a single to right field that scored Yoan Moncada and Luis Robert Jr. for a 4-1 edge.
Australian first baseman Rixon Wingrove blasted a two-run homer to right center off Cuba's Roenis Elias in the top of the sixth to close to 4-3, but that was the last hit the Cubans gave up.
Japan is the only team to make it as far as the semis in all four prior Classics, winning in 2006 and 2009 and finishing third in 2013 and 2017, and will face Italy in Tokyo on Thursday to decide the second semifinalist. Two-star star Shohei Ohtani is the scheduled starter for Japan.
The two U.S.-based groups finished up on Wednesday, with Venezuela finishing Pool D in Miami with a perfect, 4-0 record after a 5-1 win over Israel (1-3). The dramatic "semifinal play-in" game for second between the Dominican Republic and Puerto Rico broke open in the third inning with four runs, including a home run from designated hitter Christian Vazquez, run-scoring singles from shortstop Francisco Lindor and Enrique Hernandez and an M.J. Rodriguez ground-out. Left fielder Juan Soto got one back for the Dominicans with a homer in the bottom of the fourth, but each sides only scored once for the 5-2 final.
Puerto Rico (3-1) eliminated the Dominicans (2-2), one of the tournament favorites; they will play Mexico in the quarterfinals. But star closer Edwin Diaz (Mets) suffered a right leg injury during the post-game celebration and left the field in a wheelchair; his status is unknown.
In Pool C in Phoenix, Canada (2-2) and Mexico (3-1) were in a tight, 3-2 game through five innings when the Mexicans scored four in the top of the sixth and two in the seventh for a 9-3 lead and eventual 10-3 win and the top spot in the pool.
Left fielder Randy Arozarena was the star with five runs batted in on doubles in the first and sixth innings and designated hitter Rowdy Tellez hit a solo homer in the eighth.
The U.S. (3-1) faced Colombia (1-3) in the final pool match-up, and took a 1-0 lead in the third on a Mike Trout single, but a sacrifice fly, and a double by first baseman Reynaldo Rodriguez scored two for Colombia in the bottom of the inning. The U.S. grabbed the lead back in the sixth thanks to a two-run single from Trout and American pitching held Colombia to two hits in the final six innings for the 3-2 win.
The remaining games will all be played in Miami. Cuba will play – in Miami! – on Sunday (19th) against the winner of the Venezuela-U.S. quarterfinal, with the other semi on 20 March, and the final on 21 March.
2.
Morocco joins Spain and Portugal bid for 2030 FIFA World Cup
With the Russian war against Ukraine continuing and no end in sight, Morocco announced Wednesday that it would join the Spain and Portugal bid for the FIFA 2030 World Cup, with Ukraine expected to be dropped in view of its continuing struggle. The Moroccan statement:
"The Kingdom of Morocco has decided, together with Spain and Portugal, to present a joint bid to host the 2030 World Cup.
"This joint bid, which is unprecedented in football history, will bring together Africa and Europe, the northern and southern Mediterranean, and the African, Arab and Euro-Mediterranean worlds. It will also bring out the best in all of us – in effect, a combination of genius, creativity, experience, and means."
It's the fifth bid by Morocco, but first in combination with others. Opposing it is a multi-nation bid from South America – where the World Cup was first played in 1930 – including Argentina, Bolivia, Chile, Paraguay and Uruguay, and a three-continent tie-up between Greece, Egypt and Saudi Arabia.
Morocco lost in bids for the 1994, 1998, 2006, 2010 and 2026 World Cups, but has a much shinier resume now after becoming the first African team to reach the semifinals in 2022, and successfully hosting the FIFA Club World Cup in February of this year.
A decision on the 2030 host is expected in 2024.
3.
Next stage of Paris 2024 ticket sales opens with registration
The second phase of the Paris 2024 Olympic ticketing program got going on Wednesday, with registration for the next sales stage, to open on 11 May. After the sale of 3.25 million tickets – out of 8 million available – in the first phase, the next segment is reported to offer not less than 1.5 million tickets.
However, this time all sessions are to be offered – including ceremonies – for single-ticket sales, with an individual total of up to 30 tickets total, across all ticketing offer sessions. There is a limit of six tickets for any specific sports session and four tickets for either the opening or closing ceremonies.
About 10% of these tickets will be available at the bottom price of €24 (about $25.39 U.S.).
After this second offer, about five million or 62% of the eight million non-hospitality tickets will have been put on sale, with the final three million to be available near the end of 2023. A resale market will also be set up in the spring of 2024, trying to keep all tickets inside the system; the resales are expected to be allowed only at face value.
Paris 2024 has said that 10 million Olympic tickets will be available in all, with 20% available for hospitality use and 80% for the tickets-only sales program. It will be fascinating to see what happens in early 2024 after the third sales phase, especially when tickets will be returned to public sale from International Federations, National Olympic Committees and sponsors, and if there are tickets that were expected to be sold as part of hospitality packages, but are not and made available to the public.
Ticket availability, especially returns from hospitality packages, may depend – as in past Games – on access to housing (and pricing), whether in hotels or in-home rentals. That's often a key determiner of how many hospitality-reserved seats end up being sold close to the Games as simple public tickets.
4.
Russia: Matytsin not extended by FISU; Russia to host SCO Games?
An online Extraordinary General Assembly was held by the International University Sports Federation (FISU) on Wednesday concerning the election of its Executive Committee. At issue was whether to extend the term of the existing ExCom by two years to 2025, or to have elections in November 2023.
The motion to extend required a two-thirds majority, but with 81 member associations attending, only 41 voted in favor (50.6%), well short of the two-thirds majority required. There were 36 votes against, and four did not register a vote, so "FISU will hold elections for the positions of the FISU Executive Committee in November 2023."
This impacts an important player in Russian sport: Sports Minister Oleg Matytsin. He was elected as the head of FISU in 2015 and re-elected in 2019. He became sports minister in Russia in January 2020, then stepped aside from the FISU Presidency in March 2021 in favor of Swiss Leonz Eder, who has served as Interim President since then.
Without an extension, Matytsin's term will end as scheduled in November. Although the decision impacts the entire FISU Executive Committee – including Delise O'Meally from the U.S., now the U.S. Olympic & Paralympic Committee's Vice President of International Relations – there was the predictable, hyperbolic comment from the Chair of the State Duma Committee on Physical Culture and Sports Dmitry Svishchev:
"This is a purely political decision. Matytsin has done more for student sports than all previous FISU leaders. He has proven himself in this position, held the Universiade at a high level.
"I have no doubt that such a progressive and professional leader will continue to apply his knowledge to the development of sports in our country."
Svishchev was right about Matytsin continuing his development work, as Matytsin told the Russian news agency TASS about a new international event to feature athletes from Shanghai Cooperation Organisation (SCO) countries (DeepL.com translation):
"We propose to consider the site of the Russian Federation as a possible host country for the SCO Games, in coordination with the SCO chairing country for the next calendar period.
"The association activity may be aimed at strengthening ties in development of Olympic, non-Olympic, Paralympic and national sports; the association will promote sports events among the SCO member states. The Russian side has worked out a draft of regulations of the working group, which is necessary for deepening of cooperation in sports within the SCO. It may be a permanent body, which will realize, among other things, preparation and carrying out of sports events, such as the SCO Games."
But when?
Matytsin's comments note "coordination with the SCO chairing country for the next calendar period," which could indicate that the plan is for 2025 at the earliest. The current SCO chair is Uzbekistan's Ruslan Mirzaev, a former Russian KGB officer, now an official with the Uzbek National Security Service. His term is expected to end in December 2024, so a Russian could take over in January of 2025.
SCO member states start with China and Russia, and include India, Kazakhstan, Kyrgyzstan, Pakistan, Tajikistan and Uzbekistan, with Iran and Belarus set to join in the future.
¶
While other federations make noise about Russian re-entry, European Athletics confirmed its continuing ban on Russian and Belarusian athletes on Wednesday, posting:
"European Athletics continues to strongly endorse the position outlined initially in the European Athletics statement of 1 March 2022 that 'all athletes, support personnel and other officials from Russia and from Belarus will be excluded from participating at any European Athletics' events for the foreseeable future with immediate effect.'"
5.
LA28 expands direct support of youth sports programs
The Los Angeles 2028 Olympic and Paralympic organizing committee has gained considerable acclaim for the $160 million funding program it has arranged for the City of Los Angeles Recreation and Parks Department through 2028, using monies advanced by the International Olympic Committee under the Host City agreement.
Now, however, LA28 is pushing beyond that agreement, announced in 2017, with direct-to-student giveaways under a "Gift of Sport" program:
● On 8 March, 2,100 middle-school girls from the L.A. area received "more than $100,000 worth of sportswear and sports gear to help them be their best on and off the field of play." This was part of the YMCA-LA's 2nd Annual Girls Empowerment Day held at Dignity Health Sports Park in Carson, California, a key venue for the 2028 Games.
● On 15 March, LA28 announced that running uniforms will be provided to 2,500 members of the famed Students Run L.A. training group for the Los Angeles Marathon coming up on 19 March. The SRLA program has been a celebrated part of the marathon since its beginnings in 1986 and has impacted more than 75,000 students-turned-runners since then.
Said LA28 Vice President of Impact Erikk Aldridge: "Through the power of sport, these students are learning about challenges, hard work, perseverance and determination, lessons they will carry with them for life. We're proud to share a little bit of the Olympic and Paralympic magic with these students and look forward to cheering them on."
≡ PANORAMA ≡
● Alpine Skiing ● The FIS Alpine World Cup Final is underway in Soldeu (ROU), with the Downhills concluded on Wednesday with wins for Vincent Kriechmayr (AUT) and Ilka Stuhec (SLO).
Kriechmayr, the 2021 World Champion in the event, started ninth and finished in 1:26.59, not sure if his time would stand up. He replaced German Romed Baumann (1:26.68) – the first man out of the gate – for the lead, but they finished 1-2, with Andreas Sander (GER: 1:26.72) getting third. It was Kriechmayr's 16th career World Cup win, and ninth in a Downhill; he finished second in the seasonal Downhill standings (614) to Norway's Aleksander Aamodt Kilde (760). Baumann, 37, won his first World Cup medal since 2015 and the 11th of his career!
Stuhec, who won the 2017 and 2019 Worlds golds in the Downhill, but had struggled since, finished in 1:30.35 for her second win of the season, beating seasonal winner Sofia Goggia (ITA: 1:30.86) and Swiss star Lara Gut-Behrami (1:31.16). Americans Breezy Johnson and Isabella Wright were sixth and seventh, in 1:31.37 and 1:31.41.
Goggia finished with 740 Downhill points to 551 for Stuhec, who coming into the 2022-23 season, hadn't won World Cup race in the prior three seasons.
● Athletics ● The U.S. Anti-Doping Agency announced that Raven Saunders (USA), the Tokyo 2020 Olympic women's shot silver medalist, "accepted an 18-month suspension for committing three Whereabouts Failures within a 12-month period."
Her ineligibility began on 15 August 2022, the date of her third Whereabouts Failure. After her runner-up performance in Tokyo, Saunders finished fourth at the U.S. nationals in 2022 and did not make the team for the World Athletics Championships held in Eugene, Oregon last summer.
Still just 26, Saunders will be eligible again in mid-February 2024, well ahead of the U.S. Olympic Trials for Paris and a possible third Olympic berth in 2024.
● Biathlon ● With the end of the 2022-23 IBU World Cup season coming up this week, another star has announced her retirement: Norway's eight-time Olympic medalist Tiril Eckhoff.
Still just 32, Eckhoff won Olympic biathlon golds in the mixed relay in Sochi in 2014 and in Beijing in 2022. She owns individual Olympic medals in the 12.5 km Mass Start (bronze in 2014-18, silver in 2022) and a bronze in 2022 in the 10 km Pursuit. She won 15 Worlds Championships medals – 10 golds – from 2015-21, including individual wins in the Sprint (2) and Pursuit (1). She missed the 2022-23 season due to injuries.
Also retiring is French star Anais Chevalier-Bouchet, 30, the 15 km Individual silver winner in Beijing in 2022, in addition to a silver on the Mixed Relay. She also owns an Olympic bronze from the 2018 women's 4×6 km relay. She won seven career World Championships medals between 2016 and 2023, including three silvers and four bronzes.
● Football ● U.S. Soccer announced a new trophy competition, the Allstate Continental Clásico, a single, annual match to feature the U.S. men's National Team and an opponent from the Americas.
The first edition comes on 19 April in Glendale, Arizona, vs. Mexico at 10 p.m. Eastern time, to be shown on TBS, Telemundo and Universo. The U.S. has won three straight home matches against Mexico.
¶
More football violence, this time in Naples (ITA), in advance of Wednesday's UEFA Champions League match with Eintracht Frankfurt.
According to The Associated Press, Frankfurt fans faced off with local police:
"Car windows were broken and fans hurled flares, chairs and other objects as innocent bystanders took shelter in bars and restaurants. A police car and other vehicles were set alight."
Naples fans were kept away from the German fans by police, but threw objects at buses lined up to take the Frankfurt fans away from the site.
There was less excitement at the match, won by Napoli, 3-0, to advance to the quarterfinals on an aggregate score of 5-0 across two games with Frankfurt.
● Rowing ● World Rowing made a significant change to its transgender rules, announcing on Wednesday a by-law change by the World Rowing Council, tightening the eligibility of men-to-women transgenders. The new regulation requires:
(1) "A rower who was identified as and assigned woman and/or female at the time of the rower's birth and did not transition to any other gender than woman by the time that the rower reached puberty shall, unless the Executive Committee determines otherwise, be eligible to compete as a woman. All other rowers can row in the men's events."
(2) "One criterium in case of a gender transition is that the rower's serum testosterone concentration has been less than 2.5 nmol/L continuously for a period of at least the previous 24 months."
"This revision of World Rowing's eligibility rules is based on the state of scientific knowledge published to date in this area and is intended to promote the integration of transgender athletes into competitive sport, while maintaining fairness, equal opportunities and the safety of competitions for all."
The prior rule had allowed a serum testosterone level of 5.0 nmol/L for all competitors racing in the women's division, so this is a considerable narrowing of eligibility for trans women.
A formal and more detailed rule change can only be adopted at a Quadrennial Congress, next to be held after the Paris 2024 Games. The new regulation brings rowing into the same stance as World Aquatics, which has also barred post-pubescent males from competing in the female category and specifies a 2.5 nmol/L testosterone maximum to be maintained. The Union Cycliste Internationale (UCI) now requires male-to-female trans athletes to maintain a testosterone level at 2.5 nmol/L or below for 24 months, but has not banned post-pubescent gender transfers for the women's division.
¶
You can receive our exclusive TSX Report by e-mail by clicking here. You can also refer a friend by clicking here, and can donate here to keep this site going.
For our updated, 929-event International Sports Calendar for 2023 and beyond, by date and by sport, click here!