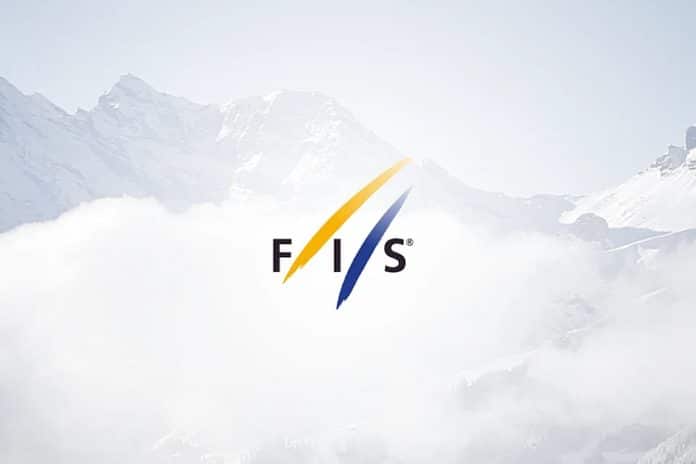 ★ The Sports Examiner: Surveying, monitoring and explaining the key competitive, economic and political forces shaping elite sport and the Olympic Movement. ★
★ To get The Sports Examiner by e-mail: sign up here! ★
≡ THE 5-RING CIRCUS ≡
1. FIS may consider allowing Russian return in skiing this season
2. An alternate to the Olympics? A handful have tried, all have failed
3. French Interior Minister worries about Paris 2024 security staffing
4. FOX Sports debuting stunning mobile "Flypack" tech at World Cup
5. USA Wrestling celebrates record-shattering World Champs
The Secretary General of the International Ski & Snowboard Federation said Thursday that the FIS Council could consider allowing Russian skiers and snowboarders to compete – as neutrals – in World Cup competitions this season at its next meeting. But the International Olympic Committee will have to approve. Russian chatter about building events and organizations to challenge the IOC recalls prior attempts over more than 100 years, all of which failed, per Olympic historian Bill Mallon. The French Interior Minister expressed concern over the number of security staff that will be needed for Paris 2024 and has already generated some ideas on how to meet the presumed shortage. In advance of the FIFA World Cup in Qatar, FOX Sports is showing off a new, mobile technology package which will help to significantly reduce the number of staff needed on-site, and that will be carried to Doha in a Boeing 747! The accomplishments of the U.S. wrestling Freestyle squads at the recent UWW Worlds are worth celebrating, including 17 national records either broken or tied. The best might be the tie for World or Olympic medals in eight straight years!
1.
FIS may consider allowing Russian return in skiing this season
The Russian news agency TASS reported on Thursday that the International Ski & Snowboard Federation (FIS) may discuss allowing Russian athletes to return to competition this season as neutrals at the FIS Council meeting coming up in October:
"'The agenda has not yet been approved, but the issue of the participation of Russian and Belarusian athletes can be considered,' the international federation noted."
On Thursday, FIS Secretary General Michel Vion (FRA) commented to Eurosport about the possible return to competitions:
"Perhaps this will happen in December, then the teams of both countries, of course, without the national flag and anthem, will be able to compete at the World Championships."
Vion also told the Norwegian newspaper Verdens Gang: "FIS will definitely not make this decision without a clear recommendation from the IOC. In other words, we are together in this, and the sport should be in unison. The FIS is waiting for clear recommendations from the IOC."
Not everyone is ready to believe it. Russian national ski team coach Yuri Borodavko told TASS:
"Statements like the one made by the FIS Secretary General can be called a good face in a bad game. And by 60 percent I regard Vion's words as a political move. But if we are allowed, then, of course, it will be super. But as the political situation and the situation in sports are developing now, this does not add optimism."
However, the head of the Russian Nordic Combined and Ski Jumping federation, Dmitry Dubrovsky, said that his athletes were ready to go "if we are admitted in any status."
2.
An alternate to the Olympics? A handful have tried, all have failed
Following up on our story from earlier this week on a forthcoming, Russian-led challenge to the Olympic Games, Olympedia.org co-founder and historian Dr. Bill Mallon (USA) reviewed the history of events designed to complement, or more likely, disrupt and possibly displace the International Olympic Committee on Olympstats.com.
On Tuesday, Russia's Irina Viner, head of the Council for Physical Culture and Sports of the Russian-Chinese Committee for Friendship, Peace and Development was clear about the plan, to begin with events coordinated through the Chinese and Russian-led Shanghai Cooperation Organisation:
"We are ready to negotiate with China to hold various events, from joint training camps to competitions. As our leaders Xi Jinping and Vladimir Putin said, now we must create a multi-sports organization independent of the IOC."
Mallon looked back to the early days of the Olympic Movement and found five events which merited review as either possible Olympic complements, or designed to be Olympic replacements:
● 1919 only: Inter-Allied Games
● 1925-37: International Workers' Olympiads
● 1963-66: Games of the New Emerging Forces
● 1984 only: Friendship Games
● 1986-2001: Goodwill Games
Ted Turner's Goodwill Games proved to be the most successful, with five summer and one winter edition, but with the collapse of the Soviet Union at the end of 1991, the reason for the event essentially disappeared.
Mallon's bottom line:
"It is highly likely that Russia, if it continues to be banned from international sport, will come up with some [International Multi-Sport Event], hosting its friends to compete. It is also more than likely that these will be very short-lived or never held again."
3.
French Interior Minister worries about Paris 2024 security staffing
In an interview with Los Echos published Thursday, French Interior Minister Gerald Darmanin said "We need around 25,000 more private security agents for the Olympics, or 20% of the total for the profession, which has 130,000 people [in France]."
So the question will be how to find them. This is an issue for the government, which is responsible for security at the Games, and Darmanin will create a "business division" in the Interior Ministry to liaise with private staffing companies.
And he would like to find college-aged students to fill these roles – "With training, there is no reason why they cannot become private security guards" – and will reach out to the "prefectures, in conjunction with Pole emploi [the French national unemployment agency], to call the tens of thousands of people in France who have a professional card but are registered as unemployed to motivate them to come and work in the sector again."
Less than two years to go and a lot to be done.
4.
FOX Sports debuting stunning mobile "Flypack" tech at World Cup
Until quite recently, broadcasters had to ship tons of equipment and hundreds or thousands of people to major events like the Olympic Games or the FIFA World Cup. That's all changing and the Sports Business Journal showcased the newest effort to save space, people and money by FOX Sports in advance of November's World Cup in Qatar.
In a short video, Michael Davies, the FOX Sports Senior Vice President/Field & Technical Operations, explained the mobile "FlyPack" program that will debut in Doha from a parking lot outside the FOX Sports broadcast center in Charlotte, North Carolina:
"This tent that we have is roughly the same size we what we're going to have in Doha, at least in the Corniche area, so it also helps us envision the space and how we're going to utilize it. …
"It's one thing to create a big thing like this, but a lot of the equipment that's back there is also to allow us to produce programming from people who aren't even there. So, a fair amount of the equipment also connects into our studio in L.A. So that we can have people working on the shows from L.A. instead of sending everyone to Doha.
"The biggest upgrade that you see back here is the fact that this is entirely [Internet Protocol-based]. There's no actual video running around at all … it has nothing to do with baseband video except at the very, very end. So there's a lot of very new, innovative things here, but that is the overarching innovation for the FlyPack."
The project is already planned for use at FOX broadcasts of the NFL Super Bowl, future World Cups and future UEFA continental championship tournaments. And just about every system is completely backed and redundant to ensure continuity.
It's going to head over to Qatar soon, on "a 747 that will take all of this stuff plus a variety of other things that is going to fill up the plane and will go into Doha and be trucked to our two different sites in that city."
These are important technical innovations that will reduce the burden on organizers to supply acres of space and millions of dollars for the installation of a gigantic broadcast center for an event and lower costs for broadcasters who can keep most of their staff at home, with a much-smaller team on site. For the Tokyo 2020 Olympic Games, TOP sponsor Alibaba debuted a revolutionary "Olympic Cloud" service which allowed rights-holding broadcasters to receive the Host Broadcast signals in their home studios in real time instead of having to be on-site an the International Broadcast Center.
FOX's FlyPack offers another approach, receiving the host signals on-site, but able to keep many staff at home and work cooperatively in real time – across around the globe via IP – to produce live programming. A behind-the-scenes, but important and cost-saving advance for major events of all kinds.
5.
USA Wrestling celebrates record-shattering World Champs
It's hard to imagine a U.S. National Governing Body that's smiling more broadly right now than USA Wrestling, enjoying one of its best-ever performances at a World Championships.
Over the nine days of competition at the Stark Arena in Belgrade (SRB), the American squad set or tied 17 national performance records on the strength of its men's and women's Freestyle squads. Among the most noteworthy:
● First-time-ever leader in total medals at a Worlds: 15, to lead Japan (13) and Iran (10).
● Most combined championships: 7 total, with four by the men's Freestyle team and three by the women's Freestyle squad. The most before was five by the Worlds teams in 1995, 2019 and 2021.
● Most total medals: 15 in 2022 equals the 2021 team (5-5-5). .
● Most finalists in a discipline: 8 in men's Freestyle (4-4-0), breaking the 1991 World team mark of six (3-3-0). The eight medals ties the prior high, set way back in 1987. The seven medals by the women's Freestyle team equals the best ever, by the 2003 and 2021 teams and the five finalists (3-2-0) equals the 2003 team (1-4-0).
● Most combined Olympic and Worlds championships: 7 by Jordan Burroughs (6 Worlds, 1 Olympic), breaking a tie with John Smith (men's Freestyle) and Adeline Gray (women's Freestyle), each with six.
● Most World Championships: 6 for Burroughs, tying Gray, who missed the 2022 Worlds while giving birth to twins in July. She expects to return to the mat with an eye toward the 2024 Paris Games.
Perhaps the most impressive feat belongs to 97 kg star Kyle Snyder, who tied Bruce Baumgartner with medals in eight straight Olympic Games or World Championships. Baumgartner won medals from 1983-90 (2-3-2) at 130 kg, while Snyder has won six Worlds medals and two Olympic medals between 2015-22 (4-3-1), and at just 26, is still going strong!
Any downside? USA Wrestling is well aware of the difficulty of maintaining such production and knows it need to improve its Greco-Roman performance – no medals in 2022 – in advance of Paris 2024. But it can enjoy a little champagne right now.
≡ WORLD CHAMPIONSHIPS ≡
● Basketball ● The U.S. won its opening game in Group A of the 2022 FIBA Women's World Cup, 87-72, over Belgium, and its second match in a 106-42 rout of Puerto Rico.
The American women had a 48-39 halftime lead in the opener and extended that to 72-56 after three quarters and then cruised home with their 23rd straight win in World Cup play. Forward Breanna Stewart led with 22 points on 8-18 shooting, assisted by guard Jewell Loyd and forward Alyssa Thomas, who had 14 each.
In Friday's game, it was 54-21 at the half and the U.S. cruised in with center Shakira Austin leading with 19 points, forward Kahleah Cooper scoring 16, and center Brionna Jones with 15. Puerto Rico shot only 20.6% from the field, while the American women made 53.5% of their shots.
Next up is China (1-0) on Saturday.
≡ PANORAMA ≡
● Awards ● On Thursday, the University of New Haven Sports Integrity Center announced its inaugural Noble Purpose for Sports Integrity Award to Canadian law professor Richard McLaren for his work in investigating corruption, doping and institutional governance issues through his McLaren Global Sports Solutions firm.
University of New Haven Associate Professor of Investigations Declan Hill tweeted:
"When sport has a problem, who you gonna call? Richard McLaren"
In his acceptance, McLaren noted "the dangerous lack of accountability" in sports against the evils of abuse, doping and other forms of corruption.
The other finalists were Chinese tennis star Peng Shuai, who brought attention to sexual abuse by Chinese politicians and continues to be, essentially, under house arrest, and basketball star Enes Kanter Freedom, 30, now an American citizen who has spoken out about repression in China and his native Turkey.
● Russia ● The head of the Russian Olympic Committee, Stanislav Pozdnyakov, said at an Executive Committee meeting that even if Russian athletes are permitted to compete again in international competition, there are many more issues to be worked out:
"Unfortunately, there are no parameters for the expected return of Russians to international competitions, the situation is in the hands of the IOC, which initiated these restrictions, and international federations, which are formally responsible for the Olympic qualification process before the Games.
"But we clearly understand that the actual possibility of the participation of the Russian team in the [Paris] 2024 and [Milan Cortina] 2026 Olympic Games will largely depend on a number of non-sporting factors, namely: the visa regime, border customs procedures established by the countries of the European Union, the availability of direct flights, logistics, restrictions on cross-border payments in rubles or foreign currency, other technical aspects of providing for our team and delegation.
"Since this is not a complete list of all potential problems as a result of unfriendly steps taken by the political leadership of a number of countries, we have worked out the so-called alternative scenarios."
But the details are yet to come.
● Athletics ● If you couldn't get enough of the World Athletics Championships in Eugene this summer, here's your chance for some discounted merchandise at the World Athletics shop site.
The trick is to shop for items in British Pounds (£) instead of U.S. dollars! While no discounts are shown on the U.S. dollar site, discounts of up to 50% off are available using GBP! Polo shirts are down to £25.00, T-shirts as low as £15 and so on. An official bottle opener is now £6.00.
The two best items, however – the hooded sweatshirt and the Legend mascot plush toy – are both sold out.
● Cycling ● The Union Cycliste Internationale Congress, meeting in Australia during the World Road Championships, approved the Haute-Savoie region of France as the host of the second UCI World Championships, in 2027, incorporating all disciplines of the sport.
The first all-discipline event will be held next August in Glasgow (SCO), but the 2027 edition will expand to 19 in all, adding six new championships to the 13 scheduled for next year.
● Football ● FIFA announced the opening of the final phase of tickets for the 2022 FIFA World Cup in Qatar, to start online on 27 September and continuing through the tournament as long as tickets are available.
● Swimming ● You can look forward to more swims by sprint stars Simone Manuel of the U.S. and Sarah Sjostrom (SWE). Although veterans, both have signaled they're still focused on the pool.
Manuel, 26, the Rio 2016 100 m Free co-champion, has been largely invisible since the Tokyo 2020 Games, first announced a training move to Arizona State, working with celebrated coach Bob Bowman (USA). On Tuesday, she revealed a new sponsorship agreement with arena, leaving TYR, with whom had been aligned previously. Said Manuel:
"Going back to my first days as a professional swimmer, I've always loved their gear, mainly for their performance, but also for their Italian style, and it's great to be part of a team that includes many of the world's best. As I start a new chapter in my life and my career, I'm looking forward to continuing my growth and taking my performance to the next level with arena."
Sweden's Sjostrom, 29, a four-time Olympic medalist and 10-time World Champion in the 50 and 100 m Free and Fly events, told Swimming World Magazine that a potential sixth Olympic Games in Los Angeles in 2028 is in her sights (when she will be 34):
"Definitely. Very unlikely I am not doing it.
"Paris will be the first one and I try to always take one year at a time – that is the main thing.
"We'll see – maybe I'll find out in two years (and) I'm like 'ah, no, I'm done' but I don't think so. I think I am going to continue for much longer …
"I'm very proud of course of my achievements and everything – I feel very lucky that I am able to do what I do and I'm very proud that I am successful in this sport. I'm working very hard so I don't think it's for the medals every time actually.
"My main focus is to swim as good as I can; I am working very hard to improve all the time.
Sjostrom's focus is legendary. She overcame a nearly-broken elbow suffered in January 2021 to claim a Tokyo silver in the 50 m Free, then won seven medals at the 2021 FINA 25 m Championships last December, three medals at the 2022 FINA Worlds and five at the 2022 European Championships!
¶
You can receive our exclusive TSX Report by e-mail by clicking here. You can also refer a friend by clicking here, and can donate here to keep this site going.
For our updated, 620-event International Sports Calendar for 2022 and beyond, by date and by sport, click here!