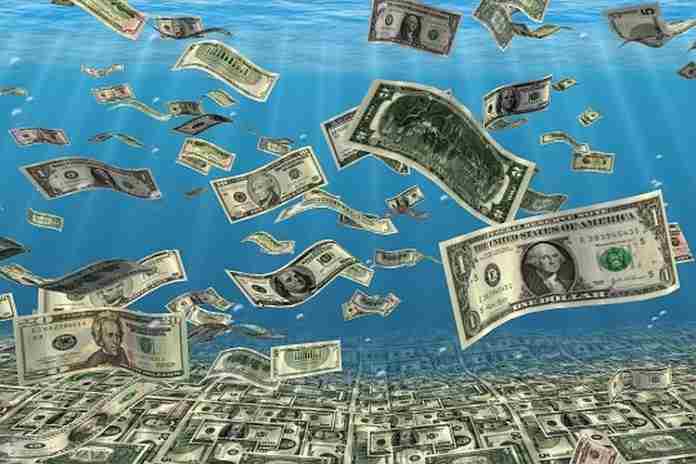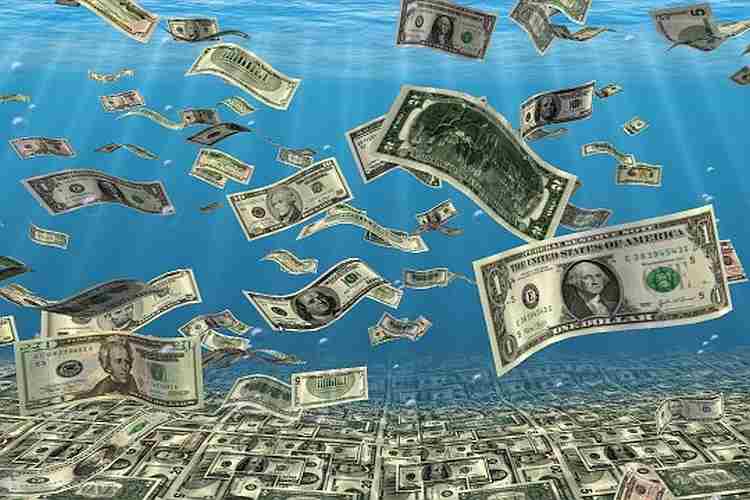 ★ The Sports Examiner: Surveying, monitoring and explaining the key competitive, economic and political forces shaping elite sport and the Olympic Movement. ★
★ To get The Sports Examiner by e-mail: sign up here! ★
≡ THE 5-RING CIRCUS ≡
1. Ex-taekwondo and ex-boxing official alleges bribery at both IFs
2. Int'l Judo Federation bans Russia and Belarus from Worlds
3. Frenzy over lone report of Valieva's "B" sample as positive
4. Behind-the-scenes agreement for USOPC to help Africa
5. Bach letter asks again to "Give peace a chance"
A long-time senior executive in Olympic-sport federations has detailed bribery allegations to Britain's The Times concerning the admission of taekwondo as an Olympic medal sport and in the operation of the international boxing federation that led to its many problems. The International Judo Federation has allowed Russian and Belarusian judoka to compete as neutrals, but has now banned them for the rest of the year, including the upcoming world championships. A report from an aggressive U.S.-based reporter on Twitter says that the test of the second sample of Russian skating star Kamila Valieva came back positive, leading to immediate denunciations from Russian skating officials. No one pays much attention to the quiet interactions between Olympic-sport organizations, but the U.S. Olympic & Paralympic Committee is exchanging information and making friends under an agreement with the Association of National Olympic Committees of Africa. International Olympic Committee President Thomas Bach (GER) posted a International Day of Peace letter on Wednesday, asking once again to "Give peace a chance." But he also admits the future looks troubled.
1.
Ex-taekwondo and ex-boxing official alleges bribery at both IFs
A bombshell report published Tuesday in the venerable British newspaper The Times starts:
"A leading sports official has spoken of an endemic culture of bribery and corruption in the Olympic movement, claiming he was involved in paying bribes to committee members to secure taekwondo's place at the Games as well as handing out $500,000 in cash to rig an election."
The lengthy story details accusations by Korean Ho Kim, now 66, from his time as marketing director at World Taekwondo and as executive director of the International Federation for boxing, then known by its acronym, AIBA.
Chief Sports Correspondent Matt Lawton wrote that he spent four days with Ho Kim, who provided "hundreds of documents" to support his claims:
● He was the "delivery boy" for cash bribes and gifts of automobiles made to International Olympic Committee members in order to secure their vote to add Taekwondo to the Sydney 2000 sports program. Taekwondo was a demonstration sport in 1988 and 1992, but was not voted onto the permanent program until the 1994 IOC Session in Paris, for the Sydney Games.
● Bribes paid to arrange the election of C.K. Wu (TPE) as President of AIBA in 2006. Wu defeated incumbent Anwar Chowdhry (PAK) in an upset, 83-79.
● Bribes for favorite refereeing decisions at boxing World Championships and Olympic Games, at least as far back as 2011.
Ho Kim was featured as a central player in the mismanagement at AIBA during the Wu Era in investigative reports commissioned by the post-Wu administrations at the re-named International Boxing Association, and compiled by McLaren Global Sport Solutions. In fact, the June 2022 report states that at the 2006 AIBA Congress where Wu was elected, "it appears that both candidates used cash bribes to obtain National Federation ('NF') votes."
Lawton wrote that Ho Kim's decision to "tell all" comes from the pending decision of the IOC to retain or remove boxing from the Los Angeles 2028 sports program and he blames the IOC in part for the Wu candidature, citing encouragement from then-IOC President Jacques Rogge (BEL).
The story did not excite the IOC or World Taekwondo. The IOC's statement noted:
"The International Boxing Association (AIBA), how it was called at the time, dismissed Mr Ho Kim in June 2015. Throughout all this time, even before his dismissal, Mr Ho Kim was for many years a persona non grata at the IOC."
As for World Taekwondo:
"World Taekwondo has absolutely no knowledge about any of these allegations against the former administration."
Taekwondo has been confirmed as a sport for Paris 2024 and Los Angeles 2028; boxing is on the Paris program, but its 2028 status is yet to be determined. The IBA will hold an Extraordinary Congress this weekend, with a re-run of its Presidential election expected to be held.
2.
Int'l Judo Federation bans Russia and Belarus from Worlds
The 2022 World Judo Championships are coming up quickly from 6-12 October in Tashkent (UZB), but judoka from Russia and Belarus won't be there, per the International Judo Federation on Wednesday:
"The Executive Committee of the International Judo Federation decided today, 21st September 2022, considering the current international circumstances and in order to ensure the protection of all athletes in the sport of judo, to not allow the participation of athletes from Russia and Belarus in international judo events until January 2023."
The IJF had allowed Russian and Belarusian judoka to compete as neutrals; Russian fighters won nine medals at the Ulaanbataar Grand Slam in Mongolia in June, but skipped the IJF World Tour events in July and August, as well as the recent IJF World Junior and Cadet championship events.
The whispers were that Russia did not want to compete at the Worlds without their flag, and anthem in case of a victory. But the IJF has slammed the door in any case, for the 2022 Worlds and the three remaining Grand Slam events in October, November and December.
3.
Frenzy over lone report of Valieva's "B" sample as positive
Reports from the U.S.-based Twitter site TheSkatingLesson that the test of the second ("B") doping sample from December from Russian skater Kamila Valieva came back positive was quickly denied by Russian officials, but not the Russian Anti-Doping Agency, which had no comment on an ongoing inquiry.
Valieva, then 15, tested positive for trimetazidine on 25 December 2021 and was provisionally suspended by RUSADA on 8 February 2022, the day after the end of the Team Event in Figure Skating at the Beijing 2022 Olympic Winter Games. Valieva appealed and was declared eligible for the remainder of the Games by the RUSADA appeals board and then by the Court of Arbitration for Sport. She finished fourth in the women's individual competition, but the certification of the Team Event results has been held up – with no medal ceremony as yet – pending the completion of an inquiry into her original doping positive.
RUSADA has concluded its inquiry and expects to hold a hearing on the Valieva case in the next couple of weeks.
Renat Laishev, head of the Moscow-based Sambo 70 sport club, with which Valieva is affiliated, told the TASS news agency of the report:
"Of course, this is not true. These American sources are ready to pour some dirt on us in any field of activity. The fact that this is a minor does not stop them. Shame, stupidity, disgust and lack of culture – that's what they do. Our girls are the best in the world , we will defeat everyone."
Famed Russian coach Tatyana Tarasova also doubted the report and told TASS:
"What source could this be? If this [leaking of information] happens to someone, won't the organization that this person is a member of immediately take action?"
Not in the U.S. and not about figure skating, anyway. The official version will come with the RUSADA hearing at the end of the month, or in early October.
USA Today's Christine Brennan, who follows this story closely, tweeted last week following the RUSADA announcement of a hearing:
"By moving forward with hearings, Russian Anti-Doping Agency 'must have found sufficient evidence of a violation or otherwise the case would be closed and WADA would be notified of its right to appeal,' USADA's Travis Tygart said."
Stay tuned.
4.
Behind-the-scenes agreement for USOPC to help Africa
One of the unseen aspects of the Olympic Movement are the relationships between federations or National Olympic Committees, often including training site access and knowledge transfers.
An Association of National Olympic Committees of Africa (ANOCA) announcement in June emphasized:
"Partnerships between ANOCA and various stakeholders such as International Federations, African Sports Confederations, [Association of African Sports Confederations], international bodies, specialised Universities, aim mainly to give athletes and technical staff full benefit of the available programmes.
"It also entails involving technical experts from African NOCs, Confederations, National Federations and international and continental expert groups. …
"ANOCA has concluded agreements with USOPC, NOC Cuba, UCI (ahead of the 2025 World Championships [in Rwanda]), FINA for the development and preparation of swimmers and the City of Marseille in France among others."
So what is the deal between ANOCA and the U.S. Olympic & Paralympic Committee?
It's a four-year agreement, signed in 2019, with the emphasis on know-how:
● Development of "resource generation" and "marketing strategies";
● Event management expertise and logistical knowledge on multi-sport events;
● Coaching, sports medicine and sports administration information exchanges;
● Facility design, construction and maintenance best practices;
● Information on the U.S. Olympic Academy and U.S. Olympic & Paralympic Museum programs.
No one talks about these projects much, but they are valuable, not only for the information exchanged, but the relationships built that will outlast much of the technical data. USOPC Chief External Affairs Officer Kate Hartman noted that this week, "We also just so happen to have Ugandans at the [U.S. Olympic & Paralympic Training Center] getting a coaching education program."
It will be interesting to see if the forthcoming effort of the Commission on the State of U.S. Olympics and Paralympics will be able to delve into the value of these exchanges and how USOPC support can be appreciated and expanded, especially outside of North America.
5.
Bach letter asks again to "Give peace a chance"
International Olympic Committee President Thomas Bach (GER) released a letter on Wednesday, the annual, United Nations-recognized "International Day of Peace," with a rather bleak outlook for the future. Of note:
● "The fundamental idea behind the Olympic Games is to unite the entire world in peaceful competition. Peace is at the very heart of this mission."
● "When it comes to building lasting peace, non-discrimination alone is not enough. It is not enough just to respect each other – we need to go a step further and support one another. We have to stand together in solidarity. There is no peace without solidarity."
● "The Olympic Games cannot prevent wars and conflicts. They cannot address all the political and social challenges in our world. But they can set an example for a world where everyone respects the same rules and one another."
● "There is a new world order in the making. We can already see today that this new world order will be more divisive than the one we are striving for.
"This unfortunate trend is diametrically opposed to our Olympic mission to unite the world in peaceful competition. We know that in these divisive and confrontational times, we are not alone in looking for a common bond of humanity. Millions of people around the world are longing for peace. Together with all these people of goodwill, we want to make our modest contribution to peace by unifying the entire world in peaceful competition."
He closed with:
"On this International Day of Peace, and in this Olympic spirit of solidarity and peace, I strongly reiterate the appeal to all political leaders around the world that I made at the Olympic Winter Games Beijing 2022, in front of a global audience of hundreds of millions: Give peace a chance."
≡ WORLD CHAMPIONSHIPS ≡
● Cycling ● At the UCI World Road Championships in Woollongong (AUS), the third edition of the Mixed Time Trial Relay went sideways from the start as Annemiek van Vleuten (NED), the premiere women's cyclist of 2022, crashed just seconds into the race due to a chain issue that caused a tire to explode!
That opened the door for Switzerland, which won in 33:47 over the 28.2 km course, three seconds up on Italy (33:50) and 38 seconds ahead of Australia (34:25). The Dutch were fifth in 34:39.
● Calendar ● The World Rowing Championships in Racice (CZE) and the World Surfing Games in Huntington Beach (USA) are continuing this week.
The FIBA Women's World Cup, with the U.S. women looking for a fourth straight win and six of the last seven, opens in Sydney (AUS) on Thursday, with the American women playing Belgium in Group A. The U.S. has a 22-game winning streak in Women's World Cup play.
The FIVB Women's World Championship will start on Friday in the Netherlands and Poland, with Serbia the defending champions. The U.S. won in 2014 and at the Tokyo Games in 2021 and will start against Kazakhstan on Saturday in Pool C, which also includes Serbia.
≡ PANORAMA ≡
● World Anti-Doping Agency ● At the opening of the third Global Education Conference in Sydney (AUS), WADA President Witold Banka (POL) spelled out the key ingredient to future anti-doping success:
"Education is the single best way to prevent doping in sport. Yes, anti-doping is there to 'catch and punish' but it is also very important that we 'support and prevent', too. WADA has fully embraced education and it is time that all Anti-Doping Organizations and governments of the world do the same, just as they are doing here in Australia."
● Olympic Games 2024: Paris ● Award-winning theater director Thomas Jolly was announced as the Artistic Director for the opening and closing ceremonies for the Paris Olympic & Paralympic Games.
Now 40, Jolly is recognized as an innovative force in French theater, both with classical works and modern programs. He will have a considerable task on his hands with the Olympic opening slated as a boat parade on the Seine River! However, with credits such as a continuous, 18-hour performance of Shakespeare's Henry VI in 2014, and a 24-hour performance of Richard III in 2015 to his credit, he might be the perfect choice.
● World University Games ● Forget about actually using a flame for a pre-Games torch relay. Time to go electronic.
And that's what the 2023 Winter World University Games organizers in Lake Placid (USA) have done, taking the Universiade flame from the site of the first WUG, in Turin (ITA), and transferring it to a "torch" that uses a battery-powered, light-emitting diode (LED).
The "flame" will begin its journey through New York State on 22 September, visiting 12 cities. The "torch" itself is 22 inches long and made of steel, with a glacial-blue body that is capped by recycled crystalline glass, to provide an artistic demonstration of ice and water.
● Athletics ● Another Kenyan doping positive, as posted by the Athletics Integrity Unit, this time for Lilian Rengeruk, 25, for 10 months as an agreed suspension for the banned substance Letrozole, a breast cancer treatment that lowers estrogen levels.
Rengeruk was the 2017 World Cross Country Championships bronze medalist and a 5,000 m best of 14:30.32; she was fifth at the 2019 Worlds at 5,000 m and 12th in the Tokyo final.
Her results have been nullified since 20 January 2022 (her last race was in September 2021) and her 10-month suspension began from 19 April 2022.
● Boxing ● The International Boxing Association's re-consideration and possible re-run of its May election for President will take place on Sunday (25th) in Yerevan, Armenia.
The first issue will be whether to have a new election for President, and if passed, for a vote between current President Umar Kremlev (RUS) and Dutch Boxing Federation chief Boris van der Vorst.
Van der Vorst is touting endorsements from the national federations from Australia, Canada, Wales and USA Boxing. A lengthy, 19 September letter from USA Boxing Board President Tyson Lee focuses completely on the issue of boxing's current exclusion from the Los Angeles 2028 Olympic program. Lee wrote:
"USA Boxing decided to support Boris van der Vorst because he has committed to specifically address these issues with the IOC which will allow us to continue with what makes our organization relevant, inclusion in the Olympic movement. Boris has even gone a step further and pledged, '…to restore IOC financial contributions to the IBA, unlock additional Olympic Solidarity funds for boxing, and form the Boxing Independent Integrity Unit to protect boxers and National Federations…' within his first 100 days or 'HE WILL RESIGN.' Boris additionally pledged, '… re-inclusion of boxing for LA2028…' in one year or will tender his resignation. Can our current administration make the same commitment? …
"I have said to many of you that I don't dislike anyone personally in the current administration. I think they have made efforts to improve IBA. For whatever reason, however, they have been unsuccessful in accomplishing the very specific and attainable requirements set by the IOC to get us re-included in the Olympic movement, the absolute most important requirement for IBA's [existence]. We have learned of the importance of Olympic solidarity funding and what can actually happen when we attempt to go it alone. It looked great at the beginning, but now we are in a financial position again where our organization is struggling to pay athletes the prize money they have earned. Not to mention the additional funds promised but not delivered to the Confederations."
¶
You can receive our exclusive TSX Report by e-mail by clicking here. You can also refer a friend by clicking here, and can donate here to keep this site going.
For our updated, 620-event International Sports Calendar for 2022 and beyond, by date and by sport, click here!