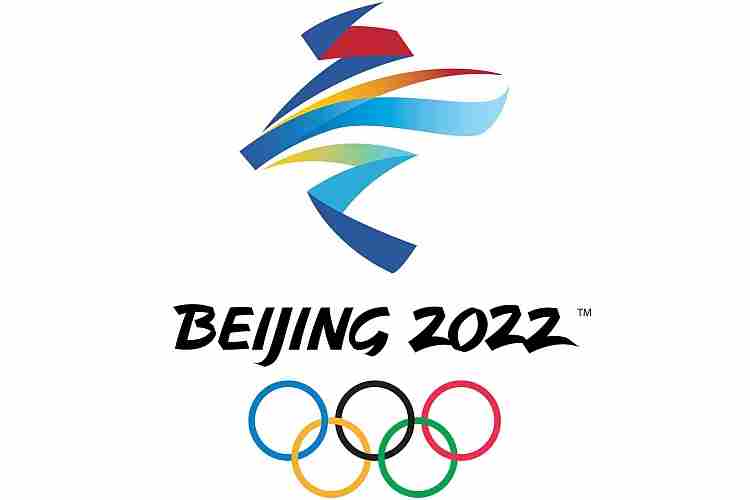 ★ The Sports Examiner: Chronicling the key competitive, economic and political forces shaping elite sport and the Olympic Movement.★
★ To get The Sports Examiner by e-mail: sign up here! ★
≡ THE 5-RING CIRCUS ≡
1. Bach tells China a 2036 Olympic bid will be welcome
2. Beijing 2022 announces surplus; Bach donates back IOC share
3. Lira pleads guilty to Rodchenkov Act violations
4. IBA angry over U.S. boxers competing in Czech Grand Prix
5. Report: ANOC could remove World Beach Games from Bali
International Olympic Committee President Thomas Bach was on a five-day visit to China and was asked about a Chinese bid for the 2036 Olympic Games. Sure, he said, but there about 10 or more others also interested. The Beijing 2022 Winter Games organizing committee announced a $52 million cash surplus from the event and the IOC agreed to give back its $10.4 million share for legacy programs in the country. The first conviction under the Rodchenkov Anti-Doping Act of 2019 came Monday as Eric Lira pled guilty to supplying performance-enhancing drugs to two Nigerian track stars, both now suspended. The International Boxing Association referred for sanctions the Czech Boxing Association after it allowed U.S. boxers to compete in its annual Grand Prix invitational. The U.S. left the IBA over its governance policies just prior to the tournament. A new report says that the Bali Governor continues to refuse to allow Israeli athletes to compete in the 2023 ANOC World Beach Games, leading to the possibility that this event could also be removed from Indonesia, as was the FIFA men's U-20 World Cup, now to be held in Argentina later this month.
● World Championships: Judo (Abe and Abe win again and again!) ●
● Panorama: Paris 2024 (protest in Marseille over sailing beach closures) = Athletics (4: World Athletics promises $190,000 to aid Ukraine athletes; excellent seven-minute video on the world of "professional" track & field; London Marathon gets more than a half-million applications; UCI's Len Miller passes at 85) = Cycling (2: Matthews wins Giro stage 3; Willoughby wins national BMX title no. 11) = eSports (Bach sees points of contact for future) = Fencing (another FIE World Cup called off in Germany) = Figure Skating (Gilles treated for ovarian cancer) = Modern Pentathlon (UIPM rolls the dice with co-brand with World Obstacle) = Swimming (Wellbrock and Beck win Open Water World Cup opener in Egypt) ●
1.
Bach tells China a 2036 Olympic bid will be welcome
International Olympic Committee President Thomas Bach (CHN) is on a five-day trip through China and was asked about a bid for a future Olympic Games there.
"Candidatures from China are always the most welcomed," he told the Xinhua state news agency.
"But right now we have already allocated the hosts until 2032, so China still has some time to think about the next candidature, which will be 2036. But I'm very sure and really looking forward to many major international sports events taking place in China in the coming years."
Bach added that the interest is already high, adding there are "already a two-digit number of interested National Olympic Committees or regions who want to organize the Olympic Games in 2036.
"There is still some time to go. We will maybe have a better feeling how the world will look like in 2036 than we do at this very moment now."
Bach has said that the selection of the 2036 Games is for his successor; he will conclude his second term in 2025. Los Angeles will host the Games in 2028 and Brisbane in 2032.
As for the 2030 Olympic Winter Games, Bach said that the election "will happen next year.
"By then we will have a clearer picture on the overall impact of climate change and the other challenges winter sports are facing."
The IOC Executive Board has asked its Future Host Commission for the Winter Games to figure out whether a permanent rotation of host cities makes sense in order to assure wintry conditions and whether this should start with the 2030 award, or 2034, or further into the future.
2.
Beijing 2022 announces surplus; Bach donates back IOC share
Bach met with the Chinese Premier, with the head of the Chinese Olympic Committee and with TOP sponsor Mengniu Dairy, which has partnered with Coca-Cola in the beverage category.
He also announced that the IOC will donate its $10.46 million share of the organizing committee's surplus from the Beijing 2022 Olympic Winter Games back to China for use in legacy activities. According to an IOC announcement:
● "[T]he Beijing 2022 Organising Committee (Beijing 2022) revealed that it had achieved a surplus of USD 52 million (CNY 0.35 billion) from its organisational budget of USD 2.29 billion (revenue) (CNY 15.39 billion) with the successful Olympic Winter Games Beijing 2022."
● Per Bach: "[The Games] gave a huge boost to international winter sport by having engaged 346 million Chinese people in winter sport. All of this in spite of a global pandemic. Congratulations to the Organising Committee of the Olympic Winter Games Beijing 2022 for this success and for delivering these Games with a financial surplus even under these extremely difficult circumstances."
A retention of any operating surplus by the organizing committee is a standard clause in the host-city agreements for the Games. For Paris 2024:
"any surplus resulting from the planning, organising, financing and staging of the Games shall be divided as follows:
"a. twenty percent (20%) to the Host NOC;
"b. sixty percent (60%) to the OCOG to be used for the general benefit of sport in the Host Country, as may be determined by the OCOG in consultation with the Host NOC; and
"c. twenty percent (20%) to the IOC."
However, the IOC will not share in any surplus from the 2028 Los Angeles Games, as the agreement specifies that 20% will go to the U.S. Olympic & Paralympic Committee and the remaining 80% to the organizing committee, which is now obligated to form a successor entity with the City of Los Angeles for its post-Games use.
3.
Lira pleads guilty to Rodchenkov Act violations
The Rodchenkov Anti-Doping Act of 2019 (now 21 U.S.C. §402) was passed to try to stem doping activities in sports and Monday saw the first conviction under this statute. The U.S. Justice Department announced:
"Damian Williams, the United States Attorney for the Southern District of New York, announced that defendant ERIC LIRA pled guilty today for his role in providing banned performance-enhancing drugs ('PEDs') to Olympic athletes in advance of the 2020 Olympic Games held in Tokyo in the summer of 2021."
Lira, 43, a kinesiologist and naturopathic doctor in El Paso, Texas, will be sentenced at a later date; the statute specifies a maximum sentence of 10 years in prison, but the actual sentence will be up to the judge. According to the statement:
"The charges in this case arise from an investigation of a scheme to provide Olympic athletes with PEDs, including drugs widely banned throughout competitive sports, such as human growth hormone and the 'blood building' drug erythropoietin, in advance of and for the purpose of corrupting the 2020 Olympic Games, which convened in Tokyo in the summer of 2021."
Lira was identified as the supplier of drugs to Nigerian star sprinter and long jumper Blessing Okagbare, who was banned for 11 years in 2022, and Nigerian sprinter Divine Oduduru, who was provisionally suspended by the Athletics Integrity Unit in February, with the agency asking for a six-year ban.
The Rodchenkov Act is aimed at people who are recommending or providing drugs to athletes, but carries no penalties for athletes themselves.
U.S. Anti-Doping Agency head Travis Tygart said:
"This case was, in part, initiated thanks to the courage of a whistleblower who brought USADA information about intentional doping by athletes. [The Act] requires the sharing of information between organizations around the world, as was the case here. That collaboration between anti-doping organizations, law enforcement, and other federal agencies has since led to numerous cases and anti-doping rule violations, including the decision against Sabina Allen and the decision against Blessing Okagbare that prevented her from defrauding the 2020 Tokyo Olympic Games. In these matters, the collaboration with the Athletics Integrity Unit (AIU) was essential to the success of the investigation, and we are thankful for our partnership to protect clean athletes."
4.
IBA angry over U.S. boxers competing in Czech Grand Prix
The newest twist in the struggle within Olympic boxing was a move last Friday by the International Boxing Association to withdraw from a tournament in the Czech Republic because of U.S. participation.
The IBA sent a letter on 5 May asking national federations to remove themselves from the 53rd International Elite Grand Prix in Usti nad Labem, near Prague, held from 3-8 May, "because of the illegitimate participation of US Technical and Team Officials as well as Boxers. As result, teams from Brazil, France, and Poland immediately left the tournament."
U.S. boxers were on the second leg of a European tour, having competed in the 41st GeeBeeBoxing tournament in Helsinki (FIN) from 13-16 April, winning nine medals (5-0-4) with golds for Emilio Garcia (63.5 kg), Morelle McCane (66 kg), Omari Jones (71 kg) and Jamar Talley (92 kg). USA Boxing left the IBA on 26 April 2023.
The European Boxing Confederation asked the Czech association to take measures to remove the U.S. from its tournament, but was ignored. Now:
"[T]he IBA has filed an official complaint to the Boxing Independent Integrity Unit (BIIU) against the CBA for allowing the participation of USA Boxing … [and the national federations] that ignored the IBA communication urging them to immediately withdraw from the tournament have also had official complaints to the Boxing Independent Integrity Unit (BIIU) filed against them by the IBA. …
"The IBA reiterates that it will continue doing its utmost to protect the organization and all its member National Federations from any harm caused by individuals or entities within or outside of the IBA boxing family."
The Grand Prix had more than 200 boxers compete from 18 nations, with the Americans winning eight medals (2-2-4), with wins by Jahmal Harvey at 57 kg and Jones at 71 kg.
5.
Report: ANOC could remove World Beach Games from Bali
The Sunday Times (London) reported that Indonesian officials are now concerned that the continued aversion of Bali Governor Wayan Koster to allow Israel to compete in the ANOC World Beach Games in August will result in the event's removal from Indonesia.
Attempts by the Indonesian Sports Ministry and National Olympic Committee to obtain Koster's cooperation have been unsuccessful – the report said "he will not budge" – and already cost the country the FIFA men's U-20 World Cup, which was removed to Argentina and will begin later this month.
The Times of Israel noted:
"Indonesia and Israel do not have formal diplomatic relations and support for the Palestinian cause is high in the world's most populous Muslim-majority nation. But Israeli delegations have been to Indonesia for sporting and diplomatic events before, including four Israelis who competed in the World Cycling Championship in Jakarta in February."
Indonesia has presidential elections coming in 2024 and the ruling Indonesian Democratic Party of Struggle has nominated Central Java Governor Ganjar Pranowo, also strongly anti-Israel as its candidate, with Koster's support.
So far, ANOC has said it expects the event to go off without incident as to participants, including Israel, with qualifications continuing and the actual list of competing countries open until 8 July.
Another refusal to allow Israel to compete could bring the Indonesian Olympic Committee under scrutiny by the International Olympic Committee as well as the Association of National Olympic Committees.
The World Beach Games includes 14 sports for 2023, 43 events and an expected 1,584 athletes from about 100 countries, not so large that it could not be moved if there was another willing host.
≡ WORLD CHAMPIONSHIPS ≡
● Judo ● One of the highlights of the Tokyo 2021 Olympic Games was the same-day golds for brother and sister Hifumi and Uta Abe in judo. It happened for the third straight year on Monday at the IJF World Championships in Doha, Qatar.
Uta Abe completely dominated the women's 52 kg class, winning all five matches by ippon, beating Tokyo silver winner Amandine Buchard (FRA) in the quarters and Diyora Keldiyorova of Uzbekistan in the final. It's her second straight world title and fourth overall. Buchard came back to win one of the bronze medals.
Hifumi, the older brother, won a second straight title as well, meaning the pair won their Olympic golds in 2021, Worlds golds in 2022 and in 2023 on the same day. Hifumi beat countryman Joshiro Matsuyama in the title match for a second straight year and also took his fourth career Worlds gold.
The Worlds continue through the 13th.
≡ PANORAMA ≡
● Paris 2024 ● A demonstration is being called for Sunday, 21 May by local groups in Marseille (FRA) unhappy with the reduced use of beaches during Kitefoil class regattas in 2023 and 2024. The announcement of the demonstration included:
"Kitefoil is normally practiced on vast areas of empty beaches because the 'things' are very fast and excessively dangerous both on land and at sea. Planning this competition inside the city on public beaches is very risky and implies huge areas of exclusion, in the sand and on the shore, at the expense of all other water-based recreational activities, and for a long period running from spring 2023 to mid-August 2024.
"Summer seasons, often undergoing heat waves, are harshly impacted. This is unbearable for thousands of families who use these beaches, that are already scarce in Marseille in comparison with the number of people using them.
"Besides, authorities plan to completely shut down the south harbor of Marseille, forbidding all water-based recreational activities over a huge territory of 35km² in the middle of summer seasons, two weeks in July 2023 and three weeks in July and August 2024, all this for the sole 'security' of a few Olympic regattas!
"We consider that this is an excessive undertaking, completely disconnected from the real security needs that must be applied before the games and not at the expense of the population."
The Formula Kite class is new for the 2024 Games. The single-sail IQFoil windsurfing class, with competitions for men and women, is new for 2024, replacing the RS:X class held from 2008-20.
● Athletics ● World Athletics announced an extension of the Ukraine Fund created in 2022 with the World Athletics Foundation and the Diamond League Association, with $190,000 assigned to assist 100 or more athletes this year.
The funding will cover accommodations, food and services for athletes with a credible chance to qualify for any World Athletics championship event, and travel and accommodations at qualifying events and the Worlds in Budapest this summer.
Additional funding will be provided for training camps and equipment for use in remaining available facilities, and support staff for the Budapest Worlds. The recent shelling of Bakhmut by Russian forces destroyed an important, year-round training facility there, including a stadium, indoor arena, throwing fields and a medical center.
¶
If you want to understand the mind-bending state of U.S. track & field athletes, take seven minutes out of your day and watch this video by moderneathletes: Road to Paris E4: State of Track.
Sprinters Kyra Jefferson – the 2017 NCAA 200 m champ – and Tokyo Olympic 200 m runner-up Kenny Bednarek give a brilliant explanation of where the sport is now, and their frustrations with it. Very well done.
¶
The London Marathon received a record 578,374 applications to run in the 2024 edition, reportedly the first race with more than a half-million applications. Most of the applicants – 457,105 or 79% – were from Great Britain.
London had received a then-record 457,861 in 2019 to run in the 2020 race that was wiped out by the Covid-19 pandemic. The 2023 London Marathon on 23 April had more than 48,600 finishers.
¶
Sad news of the passing of long-time UC Irvine and Arizona State coach Len Miller, at age 85 on 4 March 2023.
Miller rose to prominence most especially in the 1970s as the coach of mile star Steve Scott, the long-time American record holder at 3:47.69 and the 1983 World Championships 1,500 m silver medalist.
After a long career at the high school and community college level, Miller coached at Irvine from 1973-79 and at Arizona State from 1980-83. While at Irvine, his teams won the NCAA Division II national cross country title in 1975 and 1976, and the outdoor track & field title in 1976.
A celebration of life is being held on 15 May at the Irvine Barclay Theatre at 11 a.m. and all are welcome.
● Cycling ● Stage three of the 106th Giro d'Italia came down to a final sprint as expected, with Australian Michael Matthews getting to the line first ahead of Mads Pedersen (DEN) and Jaden Groves (AUS).
The 213 km route from Vasto to Melfi was rainy, but the final 25 km descended from the Valico la Croce and ended with the expected mass sprint, as the top 57 riders got the same time: 5:01:41.
Mathews earned his third career stage win in the Giro, while Remco Evenepoel (BEL) continued to lead the race, now by 32 seconds over Portugal's Joao Almeida and 44 seconds ahead of Slovenian star Primoz Roglic, expected to be his main rival.
Stage 4 has two major climbs and an uphill finish to Lago Laceno in the first real test of the race.
¶
Two-time World BMX Champion Alise Willoughby was in excellent form and won her 11th national title in the USA Cycling BMX Nationals in Tulsa, Oklahoma on Sunday. She won most recently in 2021 and had won the national title in 11 of the last 13 years!
Payton Ridenour finished second and Lexis Colby third.
None of the men's favorites got to the line first; instead, it was Anthony Bucardo who emerged as a first-time winner, taking charge around the final turn, ahead of Jeremy Smith and Cameron Wood.
● eSports ● IOC President Bach reiterated the body's stance on electronic games during his China visit, telling the Xinhua news agency:
"Our approach to e-sports is with a priority to virtual sports, meaning reality sports, where there is physical activity, [like] cycling, rowing, in the meantime, you have even taekwondo in the e-form, and a number of other sports.
"This is where we are closest to because the physical activity of these athletes is on the same level as athletes in traditional sports. Whether you're doing a leg of the Tour de France on your bicycle at home, or you do the real leg, the physical activity is the same and the challenges.
"When it comes to the e-games, there is a very clear red line, however. Every game which is contradictory to the Olympic Values, like killer games or games which are discriminatory, is an absolute taboo to the Olympic Movement.
"We think we have something to offer to the elite gamers because they are facing, in some respects, the same challenges as athletes in traditional sports.
"They realize more and more that in order to compete at this high level, they need physical fitness. And they realize that they need to do something for their mental health because they are in this industry [that has] some challenges to be addressed."
● Fencing ● Another FIE World Cup event in Germany has been called off after the federation's vote to allow "neutral" Russian and Belarusian athletes to compete.
This time, it is the men's Foil World Cup in Bonn scheduled for 10-12 November 2023, which will not be held as originally scheduled. Gudrun Nettersheim, the President of the Olympic Fencing Club of Bonn, told the Sueddeutsche Zeitung that "a World Cup with Russian fencers would simply be unthinkable.
"This is a decision we have taken because there is an inhuman war going on. And we made it for all the athletes in the club."
The German federation refused to hold a women's Foil World Cup last weekend in Tauberbischofsheim, and the event was moved to Plovdiv (BUL).
● Figure Skating ● Remarkable announcement from Canada's two-time Ice Dance Worlds medal winner Piper Gilles, who stated on Instagram that she had been treated for ovarian cancer.
She explained that when she had surgery for the removal of her appendix in January, she was also treated for stage 1 ovarian cancer and her left ovary was also removed.
Gilles, 31, recovered sufficiently to compete with Paul Poirier at the end of the 2022-23 season, winning a bronze medal at the ISU World Championships in Japan in March. She said in her post:
"I know we got bronze but for myself, and I know for Paul, it really feels like we won gold because of everything that we had been through just to even be there and perform it."
● Modern Pentathlon ● The Union Internationale de Pentathlon Moderne (UIPM) has not simply removed riding from its program after the Paris 2024 Olympic Games, but is now betting its future on a tie-up with obstacle racing.
The federation announced Monday that it is joining with World Obstacle – which not an IOC-recognized federation – to co-brand two 2023 competitions:
● World Obstacle UIPM 2023 Ninja World Cup USA: 27-30 July in Orlando (USA).
● World Obstacle UIPM 2023 OCR World Championships: 14-17 September in Genk (BEL).
The UIPM's announcement states the obvious: it is trying to (a) piggy-back on the popularity of televised obstacle programs and (b) recruit obstacle racers to pentathlon, where they will also have to fence, swim, run and shoot.:
"This historic change provides a pathway for obstacle athletes around the world to realise their Olympic dream.
"It also transforms Modern Pentathlon, creating the potential to engage an estimated 1bn people who watch global hit television show competitions like Ninja Warrior and SASUKE, and compete worldwide in mass participation events like Spartan."
Observed: This is an enormous gamble for the UIPM. If it succeeds in being re-admitted to the 2028 Olympic program, its future is now leveraged on its relationship with World Obstacle and a perception that the television audience for commercial obstacle shows will be attracted to pentathlon. That's very much in question as leagues for swimming and track & field have found out in the past.
If pentathlon is not re-admitted for 2028, then the sport is shattered and will have to be rebuilt – if possible – with no obvious pathway forward for Brisbane in 2032. High stakes indeed for the only sport contributed to the Games by modern Olympic founder Pierre de Coubertin of France.
● Swimming ● The World Aquatics Open Water World Cup opened Monday in Somabay (EGY), with wins at 10 km for Germans Florian Wellbrock and Leonie Beck.
Wellbrock, the Tokyo Olympic gold medalist and 2019 World Champion in the event, won a four-way fight to the finish, just holding off Marc-Antoine Olivier, France's two-time Worlds medalist at 10 km, on the final lap, 1:52:53.2 to 1:52:52.3. France's Logan Fontaine, who had shared the lead at times with Wellbrock, was a close third in 1:52:55.0 and Hungarian star Kristof Rasovszky was fourth (1:52:55.5).
Beck, the 2022 Worlds silver medalist at 10 km, worked her way slowly through the pack, ascending from 18th at 2,000 m to 12th at 4,000 m and sixth at 6,000 m. She had the lead by the 8,000 m mark and fought off Rio Olympic champ and reigning World Champion Sharon van Rouwendaal (NED), 2:04:04.6 to 2:04:07.3. Brazil's Ana Marcela Cunha, the Tokyo Olympic winner, finished third at 2:04:11.0, just ahead of Aurelie Muller (FRA: 2:04:12.0).
¶
You can receive our exclusive TSX Report by e-mail by clicking here. You can also refer a friend by clicking here, and can donate here to keep this site going.
For our updated, 651-event International Sports Calendar (no. 2) for 2023 and beyond, by date and by sport, click here!