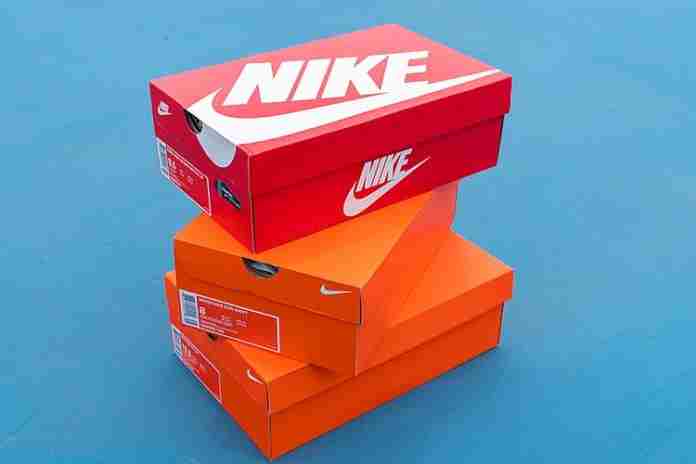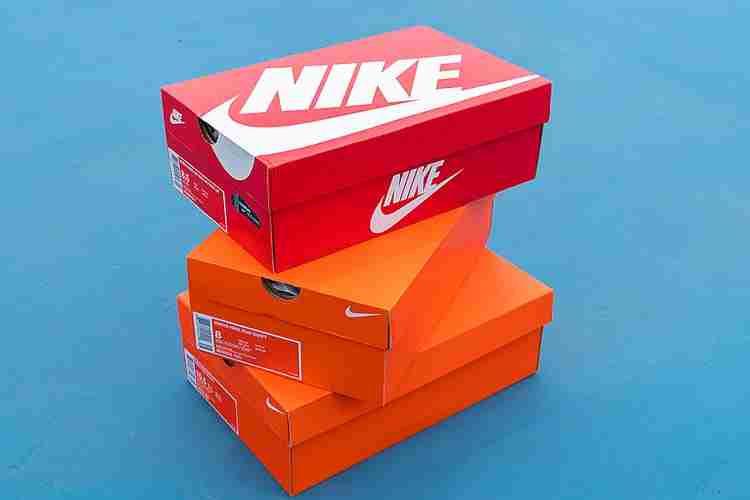 ≡ TSX INTELLIGENCE REPORT ~ 14 November 2019 ≡
● LANE ONE ● Nike's critics look to the past, but Mary Cain asks about Nike's T&F future
Mary Cain's stunning video posted by The New York Times last week portrayed a program of emotional and physical abuse while she was a member of the now-shuttered Nike Oregon Project training group. Once the brightest high school running star in the country, she detailed how her life had descended into misery under the direction of coach Alberto Salazar.
There has been more reporting about the Oregon Project, which had been known for noteworthy successes by Olympic and World Championships medal winners such as Mo Farah, Matthew Centrowitz, Galen Rupp and Sifan Hassan. But Cain's comments in the video ended with specific suggestions for the future, perhaps the most important element of the piece.
In specific, she said that (1) Nike must change, and that (2) more women need to be involved in coaching and supporting athletes, vs. the all-male team which handled her training.
The latter issue will come as more women are encouraged or recruited into these areas as professionals, but they will need to be coached and trained themselves … in many cases by men. But the number of women will increase.
What Nike does is perhaps the most interesting.
The company is the dominant force in sports footwear and apparel worldwide, but it has rivals. European giant adidas is moving closer and there are multiple smaller players which have found significant niches.
Nike's long-time chief executive, Mark Parker, is retiring and will be replaced by John Donahue, a former chief executive of eBay and a Board member at Nike for the last five years. Where Parker ran cross country and track at Penn State, Donahue went to Dartmouth and a quick search did not turn up any T&F affiliation.
Which brings up the question: in the future, does Nike need to continue its passionate embrace of competitive track & field, as it did with the Nike Oregon Project? It has a sponsorship agreement with USA Track & Field until 2040, but it might be ended sooner.
Is its support for competitive track & field actually contributing to its outstanding revenues from sales of running shoes and apparel? Or, are its customers – fitness runners, joggers and walkers – not that interested?
Cain said – correctly – that Nike must change. Will its support for competitive T&F be part of that? More here.
● ATHLETICS: Four-time World Champion Greg Foster needs a heart transplant!
Anyone who saw the powerful stride of four-time high hurdles World Champion Greg Foster (pictured) in the '70s, '80s and '90s will find it hard to believe that after beating a rare disease twice with chemotherapy, he now needs a heart transplant.
But after a series of tests at multiple hospitals, Foster is now on the list for a heart transplant and has posted a GoFundMe page, with a $350,000 goal. Wrote son Bradey on the GoFundMe page: "Every day is a struggle for him, either physically, psychologically or emotionally but he has come this far and cleared some damn high hurdles through this race he's not quitting."
You can read more about Foster's situation and his determination to live here.
What was the International Association of Athletics Federations (IAAF) – an acronym in place since 1912 – is now World Athletics, as its new Web site and identity package came on line on Monday.
One of its first actions was a reply to the excellent letter sent by Global Throwing, protesting the near-elimination of the discus, as well as the triple jump. Chief Executive Jon Ridgeon sent a detailed reply, which also included new details about the to-be-announced Continental Tour, a new, second-tier circuit of meets to replace the World Challenge program.
Ridgeon said more details would be forthcoming in a couple of weeks, but he described it as a 10-12 meet program with "opportunities for high level competition, significant prize money, top flight world ranking points and visibility to fans, both live and through international broadcast."
He also said that he had already arranged a meeting with Shaun Pickering of Global Throwing for December to discuss further the way that events are included in the Diamond League in the future.
This will hardly mollify the discus crowd, or the triple jumpers, but the speed of the reply and the additional specifics indicated a responsive attitude by the "new" federation. More here.
● FIGURE SKATING ● Stars Uno and Medevdeva looking to rebound in Rostelecom Cup
There are only two events left in the ISU Grand Prix "regular season," with the first in Moscow, Russia this weekend in the annual Rostelecom Cup.
Fans will be looking at two skaters who will be themselves looking for strong performances to offset earlier disappointment. Japan's Shoma Uno, so brilliant as the 2018 Olympic silver medalist, finished a stunning eighth at the Internationaux de France in Grenoble, and two-time World Champion Evgenia Medvedeva was just fifth at Skate Canada International last month.
Fellow Russian Alexandra Trusova, just 15 and the two-time World Junior Champion in 2018 an 2019, won at Skate Canada International and is part of a surge of new, mid-teens stars set to take over from Medvedeva and even 2018 Olympic champ Alina Zagitova!
Russia's Evgenia Tarasova and Vladimir Morozov and Aleksandra Boikova and Dmitrii Kozlovskii figure as the favorites in Pairs. The Ice Dance competition will be a match-up of Grand Prix winners: Canada's Piper Gilles and Paul Poirier from Skate Canada Int'l and Russians Victoria Sinitsina and Nikita Katsalapov, who won last week at the Shiseido Cup of China. More here.
● FOOTBALL ● Redemption or disaster for U.S. men vs. Canada on Friday?
The disastrous failure to quality for the 2018 FIFA World Cup marked the disappearance of the U.S. men's National Team from worldwide relevance. But even worse would be the decline out of contention to be among the top teams in the CONCACAF region.
That's what's on the line on Friday in Orlando, Florida, as the U.S. faces Canada, currently leading Group A of the inaugural CONCACAF Nations League. In order to advance out of the group, the U.S. has to beat Canada and then defeat Cuba in a game in the Cayman Islands, scoring a cumulative five or more goals more than Canada.
After defeating the U.S. for the first time since 1985, 2-0, in Toronto back in October, the Canadians have the momentum. Moreover, the U.S. will be missing stars Christian Pulisic and Michael Bradley due to injuries.
There is a lot on the line on Friday, and then again on the 19th vs. Cuba. More details here.
The FIFA U-17 World Cup is getting serious now, with the semifinals set for Thursday:
● Mexico vs. Netherlands in Gama (BRA)
● France vs. Brazil in Gama (BRA)
In the quarters, Mexico defeated South Korea, 1-0; the Netherlands pounded Paraguay, 4-1; France stomped Spain, 6-1, and the host Brazilians edged Italy. 2-0.
The medal matches will be played on Sunday, also in Gama. Scores and schedules here.
● ICE HOCKEY ● NHL participation in 2022 Beijing Winter Games unlikely … for now
"I don't want to sound like a broken record on the subject, but I think going to the Olympics is a challenge for us. I know the players love representing their countries, I know that the players like going, I know that the players that don't go like having a break in the middle of the season. But from our standpoint, we have found going to the Olympics to be incredibly disruptive… to our season."
That was National Hockey League Commissioner Gary Bettman at a news conference in Stockholm (SWE) last Friday, noting that he and NHL Players Association chief Don Fehr had met with International Ice Hockey Federation Rene Fasel (SUI) on the issue yet again.
"But as I said previously, there's nothing new to report in that regard because for us, at best, it's a mixed bag. And again, I think it has some pretty material downsides in terms of what happens to our season."
● JUDO ● Former World Champion Mollaei safe and sound in Germany
If you were wondering what happened to 2018 World 81 kg Champion Saeid Mollaei, the Iranian judoka who fled to Germany after being told to quit the 2019 Worlds in order to avoid a match with eventual winner, Israeli Sagi Muki … he's OK.
The International Judo Federation posted a story earlier in the month, that Mollaei had been granted the protected status of "Recognized Refugee" in Germany. According to the story:
"This status, obtained in record time, thanks to the diligence of the German authorities and based on clear facts, gives him the right to live legally and safely in Germany, where he trains now and prepares to resume the course of his career, which had been halted following the events in Tokyo at the end of August."
Mollaei now has the normal issues in front of him for 2020: qualifying for the Tokyo Games. This means he must compete to collect enough points to earn his spot, and there will be more administrative formalities for travel, but he is on the path back to the tatami.
● WEIGHTLIFTING ● IWF's Jaloud suggests out-sourcing doping entirely
The International Weightlifting Federation was nearly bounced from the Olympic program for 2024 due to all of the doping positives from prior years. But even after being cleared for Paris, the federation is keeping an eye out for trouble.
The newest debate is whether to keep the IWF's own doping disciplinary panel, which has been in charge of sanctions during the federation's reform period, or to out-source the entire program to the International Testing Authority.
A suggestion to that effect by IWF Secretary General Mohamed Jaloud (IRQ) on the sidelines of the IWF Grand Prix in Peru, with the ITA to handle the doping program for weightlifting, then make recommendations on sanctions to the IWF Executive Board.
That the IWF Executive Board would have a say in the sanctions pleases some of the countries which have been hammered by suspensions and reduced participation, the idea of self-governance for a federation which has had so many problems in the past does not impress USA Weightlifting chief Phil Andrews (GBR).
Andrews issued a statement which included: "I agree entirely with the General Secretary that we should outsource every bit of our anti-doping operation and results management, including sanctions for national federations, to an independent body such as the International Testing Agency (ITA), and I applaud his suggestion to do so. However, that result must be binding at the ITA level with no elected, political or otherwise influenced body able to change the decision, aside from the Court of Arbitration for Sport."
The issue will come up shortly, with an IWF Executive Board meeting scheduled for Lausanne (SUI) in the first week of December.
● U.S. OLYMPIC & PARALYMPIC COMMITTEE ● USOPC files to de-certify USA Badminton
A 12 November letter from USOPC Chief Executive Sarah Hirshland posted on the organization's Web site included:
"I'm writing to let you know that earlier today, I filed a complaint against USA Badminton under Section 8 of the United States Olympic & Paralympic Committee's bylaws. In filing the complaint, the USOPC is seeking to revoke USA Badminton's recognition as the National Governing Body for badminton and Para-badminton in the United States and has offered USAB the option of voluntarily surrendering its recognition.
"This isn't a step I've taken lightly, but it is a necessary one and in the best interest of the athletes we serve. We have set high standards in order to associate with the Olympic and Paralympic movements in the United States, and we must hold organizations accountable when they don't live up to those standards."
Echoing the process used for USA Gymnastics, Hirshland has filed to de-certify USA Badminton for continuing issues in background checks and SafeSport training. The process going forward includes a hearing, a report and then possible action by the USOPC Board of Directors. The entire process may take several months.
Following up on the USA Gymnastics inquiry, the USOPC is getting serious about compliance; its fate with the U.S. Congress – if the impeachment inquiry doesn't sideline everything in its way – will depend on it.
● THIS WEEK ● Possible records in ISL American Derby if Ledecky swims at home
With the FINA Swimming World Cup completed, the International Swimming League is back to work, this time with a meet at the University of Maryland natatorium in College Park featuring the four U.S. teams: Cali Condors, L.A. Current, D.C. Trident and New York Breakers.
The results will decide which two squads will qualify for the ISL Final in Las Vegas in December, with only the Breakers not in the running.
But it's also a rare home meet for Washington, D.C. native Katie Ledecky of the D.C. Trident. If she does compete – she has only been in the Indianapolis opener so far – there are record possibilities.
Ledecky won three events, in good early-season times, at the USA Swimming Tyr Pro Swim Series opener in Greensboro, North Carolina last week. She scared the world Short-Course record in the 400 m Freestyle at Indianapolis, and she appears fit enough to take a shot at it this week! More here.
● In Fencing, the FIE World Cup season starts for the men's Sabre in Cairo (EGY), with reigning World Champion Sang-Uk Oh (KOR) the favorite and American Eli Dershwitz – ranked no. 2 worldwide – looking for his fourth career World Cup win.
● In Wrestling, the annual women's World Cup will be held this weekend, in Narita, Japan. Perennial winner Japan is favored, but the U.S. has a strong team that include 2019 World Champions Jacarra Winchester, Tamyra Mensah-Stock and Adeline Gray. In the 17 prior editions, Japan has won 10 times, China six and the U.S. once (in 2003).  More here.
Our previews of Badminton ~ Beach Volleyball ~ Fencing ~ Table Tennis are here.