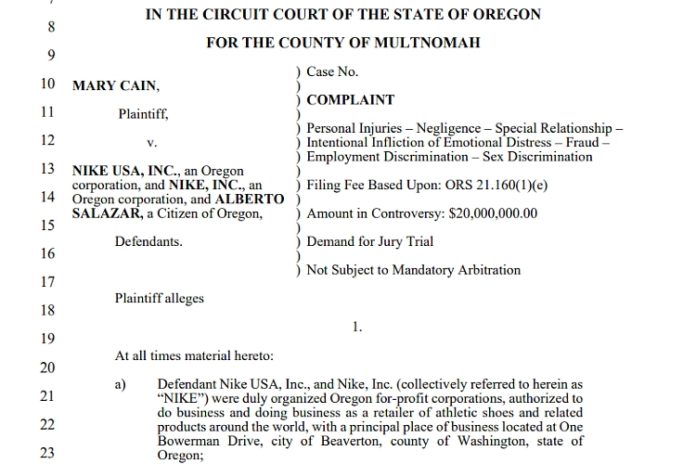 The "Opinion" video by Mary Cain that was posted by The New York Times on 7 November drew added focus – and outrage – to the now-shuttered Nike Oregon Project and its former leader, marathon star and now star coach Alberto Salazar.
The seven-minute video and accompanying story detailed some of the tactics and practices used by Salazar, especially those aimed at controlling her weight. Said Cain, "I joined Nike because I wanted to be the best female athlete ever. Instead, I was emotionally and physically abused by a system designed by Alberto and endorsed by Nike."
This followed a 30 September ruling by an arbitration panel which upheld four-year bans by the U.S. Anti-Doping Agency on Salazar and Nike Oregon Project-affiliated physician Dr. Jeffrey Brown. According to the USADA, the decisions confirmed the agency's view that the two had " trafficked testosterone, a banned performance-enhancing substance, administered a prohibited IV infusion, and engaged in tampering to attempt to prevent relevant information about their conduct from being learned by USADA."
Salazar and Brown have appealed the arbitration ruling to the Court of Arbitration for Sport; the announcement of the appeals noted that hearings probably won't take place until March.
Nike closed the Oregon Project program on 10 October in the aftermath of the ban rulings, and issued a statement on the same day as the Cain video appeared:
"These are deeply troubling allegations which have not been raised by Mary or her parents before. Mary was seeking to rejoin the Oregon Project and Alberto's team as recently as April of this year and had not raised these concerns as part of that process. We take the allegations extremely seriously and will launch an immediate investigation to hear from former Oregon Project athletes. At Nike we seek to always put the athlete at the center of everything we do, and these allegations are completely inconsistent with our values."
Social media has been full of comments from former Oregon Project athletes and coaches, and lots of comments from others. A lot of this has been about the activities, coaching and performances of the Oregon Project athletes, including Olympic stars Mo Farah (GBR) and Americans Matthew Centrowitz and Galen Rupp and current World Champions, including Dutch star Sifan Hassan.
The World Anti-Doping Agency announced that it will begin a review of the Oregon Project doping program and investigate further the athletes involved, looking for further possible sanctions. USADA head Travis Tygart, whose own group had already done this, criticized the action, saying it was pointless.
That's where we are now.
But Cain's most important comments came at the end of her video, looking not at the past, but at the future:
"First, Nike needs to change. In track and field, Nike is all-powerful. They control the top coaches, athletes, races, even the governing body. You can't just fire a coach and eliminate a program and pretend the problem is solved. My worry is that Nike is merely going to rebrand the old program and put Alberto's old assistant coaches in charge.
"Secondly, we need more women in power. Part of me wonders if I had worked with more female psychologists, nutritionists and even coaches, where I'd be today. I got caught in a system designed by and for men which destroys the bodies of young girls. Rather than force young girls to fend for themselves, we have to protect them."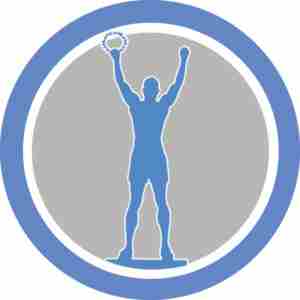 The "more women in power" suggestion will inevitably lead, over time, to a greater separation of coaching – in all sports – of women by women and men by men, including support staff. Futurist Faith Popcorn told Advertising Age in 2018 that she sees "female-only floors in companies and male-only floors" in the future; in sports, this will require the training of many more women as coaches and trainers … which will be fully dependent on women being interested in these jobs. Watch for more recruitment and transitioning efforts in this area, and soon.
That path is clear enough and can have some very beneficial outcomes, if the training is done well. There will be significant fights over funding, teaching, certification and the like. But this is not new and will eventually be worked out. And outstanding female coaches will be found, just as coaching found Salazar, himself a champion distance runner.
The question of what happens to Nike is more fascinating and unsure. Cain's comments about Nike's position in the United States are worth repeating:
"In track and field, Nike is all-powerful. They control the top coaches, athletes, races, even the governing body."
There is good business sense behind this. Looking at Nike's financial report for fiscal year 2018, about 2/3rds of its revenues come from footwear, with apparel most of the remainder. Within the footwear category, "running" was the largest seller, with $5.2 billion, compared to $3.1 for "training," $2.9 billion for Jordan Brand (featuring basketball), $1.5 billion for basketball and $2.1 billion for soccer.
But does Nike need to develop programs like the Oregon Project to maintain and grow this revenue? Adidas is moving up on Nike – although still a third smaller – and has no such programs.
It is certainly true that Nike's "running" revenues are not tied to competitive track & field, but to individual fitness activities such as running, jogging and walking. While the company was born out of the Oregon track & field program of the 1960s – it was founded in 1967 – it has no obligation to continue to support competitive track & field, especially in the U.S., in the comprehensive way it does now.
In fact, the 2017 USA Track & Field financial statements notes that while "a sponsor" – Nike – has committed its support to 2040, "The sponsorship agreement may be terminated by either party in advance of 2040 for various reasons…"
With long-time chief executive Mark Parker leaving, to be replaced by former eBay CEO John Donahue in January (a Nike Board member since 2014), will Nike take Cain's comments to heart and simply reduce its track & field involvement to a level which serves its marketing and sales needs, and not the emotional ties to the company's beginnings?
Not that this matters especially, but Parker ran cross country and track at Penn State. Donahue graduated from Dartmouth, but an online search found no such association for him during his school years.
Cain's comments about the future are important and should be taken seriously. If Donahue does so, the company may decide that it does not have to support competitive track & field in the way it does now. As she said, "Nike needs to change."
It will be fascinating to see if one of those changes is to focus a little less on its passion for track & field, and devote that energy into training a new generation of women coaches.
Rich Perelman
Editor
If you enjoyed this commentary, sign up to receive our exclusive TSX Intelligence Report by e-mail by clicking here. You can also refer a friend by clicking here.