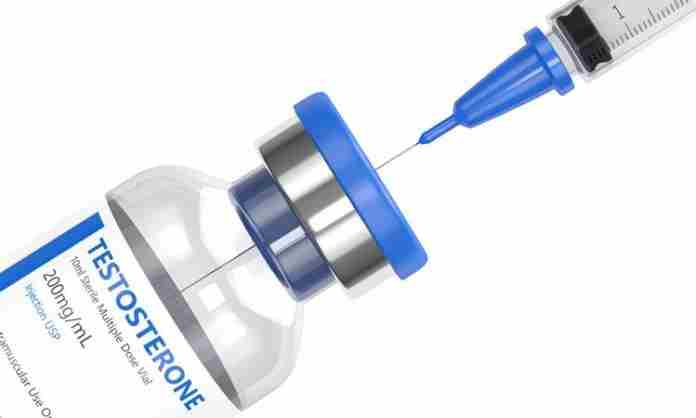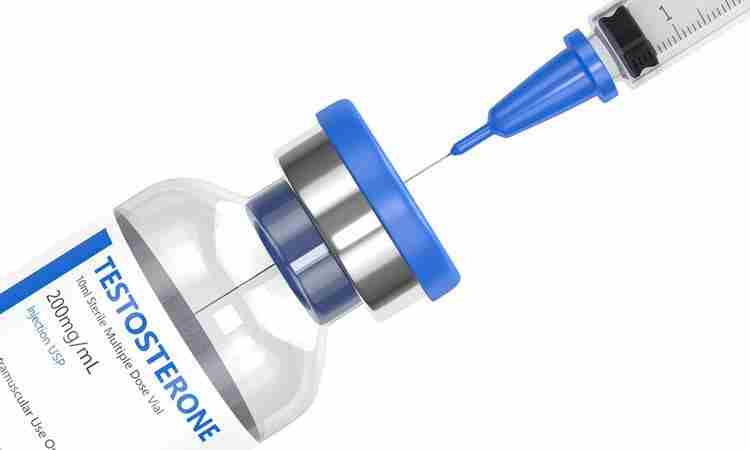 ≡ TSX INTELLIGENCE REPORT ~ 7 November 2019 ≡
● LANE ONE ● IAAF taking the lead in transgender regulation, working with other IFs on testosterone levels
It used to be that the International Sports Federations were concerned with promoting their sports, reviewing competition rules and holding championship events. Now, they're heading science and enforcement teams.
The International Association of Athletics Federations (IAAF) convened a meeting in mid-October with scientific and legal experts, plus the International Paralympic Committee and the federations for golf, rowing and tennis concerning regulations for transgender athletes.
The result was a report which advanced the research done by the IAAF and others concerning testosterone levels as the driver for the difference in athletic performance between men and women. Echoing the work done to craft the regulations applied to women with "differences in sex development" – the Caster Semenya case – the recommendation was to set the limit for serum testosterone in athletes competing in the female classification to 5 nmol/L. (The regulations note that typical women's testosterone levels are 0.6-1.68 nmol/L vs. normal male levels of 7.7-29.4 nmol/L.)
It's an important step forward, as the International Olympic Committee has been unable to come up with amendments to its 2015 transgender regulations, which limited serum testosterone to 10 nmol/L, but does not take into account the newer research.
In fact, a study from Sweden, released in October, showed the impact of a modest dose of testosterone cream given to women increased their testosterone levels by 377%, with an 8% increase in athletic performance.
The impact of the Lausanne meeting has not stopped with the attending federations. On Monday, the UCI issued a statement confirming its interest in the meeting report and noting that it will be issuing its own regulations along the same line, to be approved for use next year.
That's important, considering the recent storm over the World Masters Track Cycling Championships, where Rachel McKinnon, a Canadian transgender female, won the Sprint title for the second year in a row.
Scientific research and lengthy regulations written to withstand court challenges are hardly what comes to mind when one thinks of the IFs in the Olympic world. But it's reality, and good for the IAAF for taking a leadership role. More here.
● DOPING ● Banka calls for more money for WADA; Bach commits IOC to up to $10 million
The expected new president of the World Anti-Doping Agency, Poland's Witold Banka, told the opening session of the World Conference on Doping in Sport:
"It is ridiculous that an organization with the status of a global regulator has a budget of less than 40 million dollars. An average football club has a bigger budget. We must not passively accept the situation. Therefore, I call upon global sports leaders, but also my colleagues who represent governments, as well as private companies: if you want sport to be clean, you need to increase your financial support for the fight against doping in sport."
Banka (pictured), a former 400 m runner, told the assembly that WADA must be even more aggressive in the future. He was joined by Thomas Bach (GER), the IOC President, who also spoke about the need for clean sport, and in coordination with governmental authorities.
Bach also came bearing gifts, committing the IOC to a $5 million grant to allow WADA and associated entities to store doping samples taken prior to the 2020 Olympic Games to be stored for 10 years. Further, the IOC is willing to match governmental contributions of $2.5 million for the implementation of a genetic sequencing protocol to detect blood doping, and an additional $2.5 million to enhance the WADA Intelligence and Investigations Unit, also conditioned on a match from governments.
It's a good start for Banka, who – after being confirmed by the WADA Board this week – will take over as the agency's Chair on 1 January 2020. More here.
● ATHLETICS ● Could Papa Massata Diack be extradited to France for trial?
Agence France Presse reported on Wednesday (link) that Papa Massata Diack, the son of former IAAF President and IOC member Lamine Diack (SEN), was interviewed on Tuesday by a Senegalese judge regarding his role in alleged bribery, money laundering and other corruption matters.
Papa Massata Diack has stayed in Senegal, which has refused to allow his extradition to France to stand trial along with his father and four other defendants, in January. He has an standing arrest warrant issued against him since late 2015, and Senegal has had the case on record since 2016.
The younger Diack apparently denied all of the allegations to the judge, as he has done continuously since the French case was opened. The next steps are now up to the court.
Ethiopia's 2016 Olympic 10,000 m gold medalist Almaz Ayana was a no-show at the IAAF World Championships, but signaled on Twitter that she is far from finished:
"I just had my medical checkup in the Netherlands. The recovery of last year's knee surgery went really well. Unfortunately the World Championship came too early and I got injured trying to get back in shape too quickly. It's all ok. I focus now to build up slowly for 2020!"
The IAAF announced that 12 events will be held for men and women in the Diamond League in 2020, including the 100 m, 400 m, 800 m, 1,500 m, 3,000 m, 100/110 m hurdles, 400 m hurdles, high jump, pole vault, long jump, shot and javelin.
On the outside are the 200 m, Steeplechase, triple jump, discus and hammer. These events will be featured in some of the Diamond League meets, and will be contested in the new, second-tier Continental Tour, with the seasonal winners also earning a wild-card entry into the next World Championships. The hammer already has a separate World Challenge program. More from the IAAF here.
● BASEBALL ● Mexico, U.S., Japan and Chinese Taipei through to Premier 12 second round
The opening games of the WSBC Premier 12 tournament continue, with the second-round participants confirmed for two of the three groups.
In Group A, Mexico finished with a 3-0 record, ahead of the U.S. (2-1) and both will advance. Mexico defeated the U.S., 8-2, in the decisive game. The Dominican Republic finished 1-2 and the Netherlands was 0-3.
In Group B, there is still one more set of games to be played, but Chinese Taipei (2-0) and Japan (2-0) will go through, ahead of Puerto Rico and Venezuela (both 0-2).
In Group C, South Korea and Canada won their opening games over Australia and Cuba, respectively, but there are still four games to play in that pool, being played in Korea.
The Super Round will be played in Chiba and Tokyo in Japan and start on the 11th. Two Olympic qualifying spots for Tokyo 2020 are on the line. Schedule and scores are here.
● FOOTBALL ● CONCACAF Olympic Women's qualifier will be in U.S. in January
CONCACAF announced that the region's Olympic Women's qualifier for the Tokyo Games will be held from 28 January-9 February, at venues in the U.S. The venues will be revealed on Thursday.
The tournament will place two teams in the Tokyo 2020 Games, from eight participants: Canada, Costa Rica, Haiti, Jamaica, Mexico, Panama, Saint Kitts and Nevis and United States.
The U.S. women return to action this week for the start of the Vlatko Andonovski Era, with his first games as head coach against Sweden in Columbus, Ohio on Thursday (7th) and Costa Rica in Jacksonville, Florida on Sunday (10th).
Scoring stars Alex Morgan (maternity) and Megan Rapinoe (injury) are out, but 17 players from the winning Women's World Cup squad will be available. The U.S. has won its last two games vs. the Swedes, but it is always a struggle. Our preview is here.
The FIFA men's U-17 World Cup is continuing with the elimination round in Brazil. The Round of 16 is almost complete, with quarterfinal pairings to include South Korea vs. Mexico; the Netherlands vs. the winner of Paraguay-Argentina; Spain vs. France and Brazil against the winner of Ecuador-Italy.
The quarterfinals will begin on the 10th. Schedules and scores are here.
● THIS WEEK ● Cycling World Urban Champs start, FINA World Cup ends in Doha
Check out our previews of this week's main events in Olympic sports, including:
● Cycling: The UCI World Urban Championships are underway in Chengdu (CHN), with American Hannah Roberts (pictured) and reigning World Champion Perris Benegas favored in the BMX Freestyle Park women's competition, which will make its Olympic debut in Tokyo in 2020.
● Swimming: The final leg of the seven-stage FINA Swimming World Cup comes this weekend in Doha (QAT) with Russia's Vladimir Morozov already having clinched his third seasonal title. The women's crown will be decided between leader Cate Campbell (AUS) and Hungary's five-time winner Katinka Hosszu (HUN).
Also on this weekend in the first of USA Swimming's Tyr Pro Swim Series, this time in Greensboro, North Carolina. Some of the top American women, including Simone Manuel, Katie Ledecky and Kathleen Baker are all entered.
For more on our summer-sport previews of Archery ~ Badminton ~ Cycling ~ Fencing, click here; for our winter-sport previews of Curling ~ Short Track, click here.