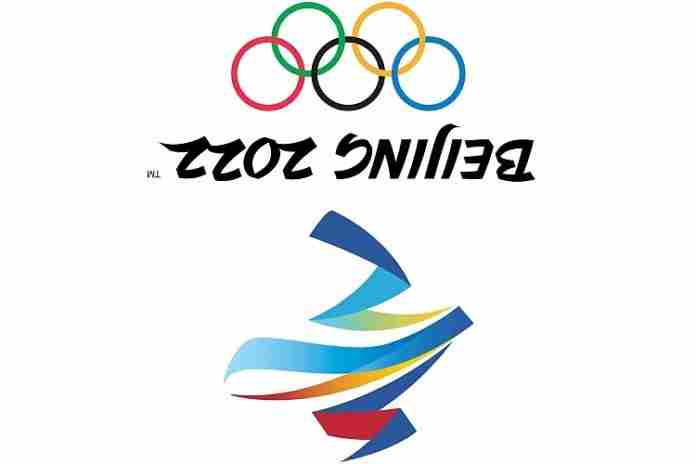 (★ Friends: The new bill for server and support costs has arrived. If you would like to support our coverage, please donate here. Your enthusiasm is why this site continues. Thank you. ★)
The latest news, notes and quotes from the worldwide Five-Ring Circus/updated/:
● Games of the XXXII Olympiad: Tokyo 2020 ● The International Olympic Committee finished the second of three days of its Executive Board meeting, with Olympic Games Executive Director Christophe Dubi (SUI) promising a special experience for the competitors, even if attendance is limited or no fans are allowed:
"What we have done is the following. The moment we knew we had no spectators from any countries outside of Japan, we quickly reconvened and said, 'OK, what does it mean in terms of atmosphere, and you know, this Olympic ambience that we're all fond of?'
"And we came up with what I consider to be really good responses, and irrespective of whether we have spectators or not, I think we're going to see one thing: it's that the outside world will come into the stadium, although digitally.
"Do I prefer to have full stadiums, with all of us shouting. Yeah, but do we have a very good response in case it is not the fact? Absolutely, and what we're doing will be pretty exciting for everyone. The audience outside, that will be able to contribute inside, but also from the stadium to the outside world, linking the athletes with their families friends, some really stunning pictures that are coming up. So I'm not worried … it's going to be quite an experience for all of us."
The IOC confirmed that approximately 8,500 or about 76% of all athletes expected at the Games have now qualified and that 17 sports or disciplines have concluded the qualification process. The entry deadline remains 29 June.
¶
Covid-19 continues to shadow the Tokyo Games, with Japanese Prime Minister Yoshihide Suga telling the Japanese Diet that more than 40 million vaccine shots will be competed in the country by the end of June and that vaccinations will be completed country-wide by November.
The IOC confirmed that North Korea will not attend the Tokyo Games and that its qualification places will be re-allocated to athletes from other countries.
Australia's baseball team withdrew from the final Olympic qualifier in Mexico from 22-26 June because it would not have enough time to complete its quarantine in Australia and then compete in the Games. The Dominican Republic, the Netherlands and Venezuela will play for the final spot in the Tokyo tournament.
Tokyo 2020 chief executive Toshiro Muto told reporters that the plan to use GPS to monitor compliance by media and other officials with quarantine restrictions was not intended for real-time monitoring, but to confirm movements if a problem is reported.
There are also ongoing discussions of whether alcoholic beverages will be allowed in the Olympic Village. A decision on whether to allow Japanese spectators to attend the Games is expected about 20 June, with the third edition of the "Playbooks" for athletes, officials and others attending the Games to be published on or about 16 June.
● XXIV Olympic Winter Games: Beijing 2022 ● The verbal tug-of-war between China, the U.S. and other countries over China's human rights record and the 2022 Winter Games continued this week as U.S. Secretary of State Antony Blinken testified at a House Appropriations Subcommittee hearing on Monday.
He was questioned by Guy Reschenthaler (R-Pennsylvania) about the U.S. stance on the Games, with Blinken explaining the current status:
"What we're doing now is consulting with other concerned countries, and trying to make sure we understand their thoughts an perspectives on this, and then, as I said, developing a common approach which will be much more effective than doing something on our own."
Reschenthaler asked if holding a successful Games, with international approval, would embolden China to do something aggressive, such as invading Taiwan? Blinken:
"Well, we have real concerns about the increased aggression that the government in Beijing has shown toward Taiwan. Whether there is any relationship or not to China hosting the Olympic Games, I couldn't say. We're focused on that, irrespective of the Olympics."
Reschenthaler stated, "[President Joe] Biden has pressured sponsors of the 2020 [sic] Olympic Games to drop their sponsorship due to human rights concerns, so the Administration has actually taken steps on that." Blinken did not respond to that assertion.
Also on Monday, the South China Morning Post reported that 11 European and North American countries called for a diplomatic boycott of the Winter Games in China in reply to the country's persecution of the Uyghur Muslims and aggressive actions in Hong Kong and threatening actions toward Taiwan.
As expected, the Chinese foreign ministry was irritated, with spokesman Lijian Zhao commenting on Tuesday:
"Politicizing sports is against the spirit of the Olympic Charter, and harms the interests of athletes … as well as the international Olympic cause. Relevant parties should immediately stop their use of the Olympic Games to engage in political manipulation."
However, on Tuesday, the Indian Olympic Association announced that its Tokyo 2020 team would not be wearing apparel provided under sponsorship by the Li Ning sportswear company after receiving substantial public criticism. The team will wear "unbranded" apparel at the Games amid continuing tensions between Chinese and Indian military units.
Said IOA chief Narinder Batra in a statement, "We would like our athletes to be able to train and compete without having to answer questions about the apparel brand. As it is, they have all been challenged by the pandemic over the past year and a quarter and we want them to be not distracted."
● Olympic Winter Games: future ● The Salt Lake City-Utah Committee for the Games announced a leadership change on Wednesday, with four-time speed skating Olympian Catherine Raney Norman assuming the role of Chair.
She replaces founding Chair Cindy Crane, who served as the head of the bid effort from its formation in February 2020. Raney Norman moves up from being the co-Chair of the bid committee's Athletes Advisory Committee.
The Governing Board was expanded with the addition of four new members, including three athlete representatives, including Winter Olympic gold medalists Lindsey Vonn (skiing) and Apolo Ohno (short track).
The larger Strategic Board added seven additional athlete representatives, including figure skating World Champion Nathan Chen, Olympic gold medalists Meghan Duggan (ice hockey), Bill Demong (nordic combined) and Ted Ligety (skiing), Olympic luge medalist Chris Mazdzer and two Winter Paralympics gold medalists, Oksana Masters (biathlon and cross country) and Noah Elliott (snowboard).
Each of the bid committee boards now has 25% or more athlete representation.
The Salt Lake City bid for a Winter Games has been approved by the U.S. Olympic & Paralympic Committee, but not for a specific Games as yet. It could compete for the 2030 Winter Games – the next available – but this could interfere with the marketing efforts of Los Angeles for the 2028 Olympic Games. Asked whether any discussions had taken place on this topic with the LA28 organizers, Committee President and Chief Executive Fraser Bullock indicated that the group's primary working relationship is with the USOPC, although some informal exchanges of information had been made with LA28.
More discussion of a 2030 bid vs. a very strong 2034 bid are to be discussed in a Thursday meeting of the Strategic Board.
● Athletics ● The NCAA Championships opened in Eugene, Oregon on Wednesday with rainy conditions holding down the marks during the men's qualifying day, but with five field-event finals and the 10,000 m final.
The top mark may have been LSU long jumper JuVaughn Harrison, who rode a just-allowable +1.9 m/s wind in round two to 8.27 m (27-1 3/4) for the victory. He also jumped 8.19 m (26-10 1/2) in the first round.
The most interesting race was in the men's 200 m semifinals, where Florida freshman Joseph Fahnbulleh (USA) got a bad start, but then roared down the straight to equal his lifetime best at 20.05, the fastest time of the day! If he gets a reasonable start, he could challenge world leader Terrance Laird of LSU (USA: 19.81), who won his heat in 20.14.
Britain's Patrick Dever, running for Tulsa, sprinted past everyone on the inside of the final straightaway to win the 10,000 m in 27:41.87, breaking a 42-year-old meet record by Tanzanian great Suleiman Nyambui of UTEP (28:01.30) from 1979!
¶
The next edition of the Wanda Diamond League comes Thursday (10th) in Florence for the Golden Gala Pietro Mennea. The fields are excellent; the live results are here. The meet will be shown live on NBCSN at 2 p.m. Eastern time.
¶
The World Athletics Continental Tour Bronze Meeting de Marseille in France on Wednesday featured a lifetime best by Abel Kipsang (KEN) in the men's 1,500 m, winning in 3:32.68 and moving to no. 8 on the 2021 world list, ahead of strong runs by Elliot Giles (GBR: 3:33.80) and Ignacio Fontes (ESP: 3:33.84). Fellow Kenyan Collins Kipruto won the 800 m in 1:43.95, now no. 3 on the 2021 world list, followed by Benjamin Robert (FRA) in 1:44.53.
Britain's Jemma Reekie ran away with the women's 800 m in 1:58.41, her second-best performance ever, behind only her 1:58.27 run at Mt. SAC in May. She remains at no. 5 on the 2021 world list with that mark.
● Cycling ● Stage 4 of the Tour de Suisse was a 171 km romp on a hilly course until a significant climb to the finish in Gstaad. The home favorite, Stefan Bissegger, won the race in 3:46:21, out-sprinting Benjamin Thomas (FRA) and American Joey Rosskopf to the line.
Dutch star Mathieu van der Poel continues as the overall leader, one second up on France's Julian Alaphilippe and four seconds up on Swiss Stefan Kung.
● Football ● The U.S. men's National Team concluded its three-game test in seven days with a convincing 4-0 shutout of Costa Rica in a friendly in Sandy, Utah.
U.S. coach Gregg Berhalter started almost a completely different line-up that the one in the CONCACAF Nations League final against Mexico on Sunday, with only defenders Mark McKenzie and Tim Ream repeating.
No matter; the U.S. got on the scoreboard quickly with Brenden Aaronson scoring in the eighth minute for a 1-0 lead. While the U.S. dominated the game, it took until the 42nd minute for Daryl Dike to make it 2-0, in a half where the Americans had 72% of the possession.
More of the same in the second half, as Reggie Cannon scored in the 52nd minute and Gio Reyna converted a penalty in the 77th minute for the 4-0 final. Dike and Cannon both scored their first goals for the U.S.
¶
Brazil's Supreme Court agreed to hear an emergency appeal on Thursday against the country hosting the Copa America, set to begin on Sunday. Brazil's Covid infection rate is high and prior co-hosts Colombia and Argentina both renounced the tournament due to Covid concerns; Brazil volunteered to host the event last week, to be held without spectators.
The appeal was made by the national metalworkers union (CNTM) and the Brazilian Socialist Party, with other appeals filed in other courts.
¶
The fallout from the European Super League collapse continues, with the English Premier League agreeing with the breakaway clubs Arsenal, Chelsea, Liverpool, Manchester City, Manchester United and Tottenham Hotspur on fines of about £20 million each and a penalty of 30 points in the standings if they join an unsanctioned program in the future.
Meanwhile, the European Football Union (UEFA) has suspended its sanctions process on the three unrepentant clubs – FC Barcelona, Real Madrid and Juventus – as a Spanish court ruled in April they FIFA and UEFA could not impose sanctions.
A UEFA statement included: "UEFA understands why the disciplinary proceedings needed to be suspended for the time being, but remains confident in and will continue to defend its position in all the relevant jurisdictions."
● Judo ● The IJF World Championships continued in Budapest (HUN) in the middle weights, with Belgium's Matthias Casse winning the men's 81 kg final over Georgia's Tato Grigalashvili. Casse moved up from silver-medal status in 2019; Grigalashvili won the 2020 European Championships at this weight, but took his first Worlds medal this year.
The women's 63 kg class was the fifth Worlds gold for French star Clarissa Agbegnenou, who won her fourth consecutive world title over Slovenia's Andreja Leski, also her first career Worlds medal. The competition continues through the weekend.
● Skateboarding ● "Olympic Statman" Hillary Evans (GBR) noted on Twitter that the average age of the British women's skateboarding team in Tokyo will be 13: Sky Brown is 12 and Bombette Martin is 14.
Wow. Well, the IOC wants to appeal to youth …
(Update: Thanks to sharp-eyed reader Brian Springer for noting a missing word in the Athletics section above!)
You can receive our exclusive TSX Report by e-mail by clicking here. You can also refer a friend by clicking here, and can donate here to keep this site going.
For our updated – as of 1 May – 506-event International Sports Calendar for 2021 and beyond, by date and by sport, click here!