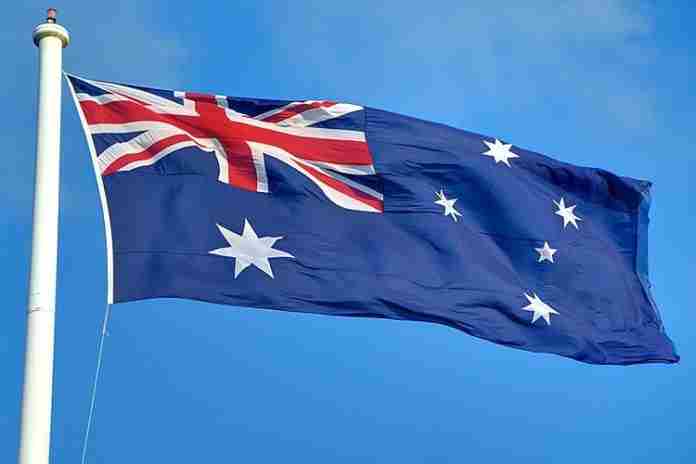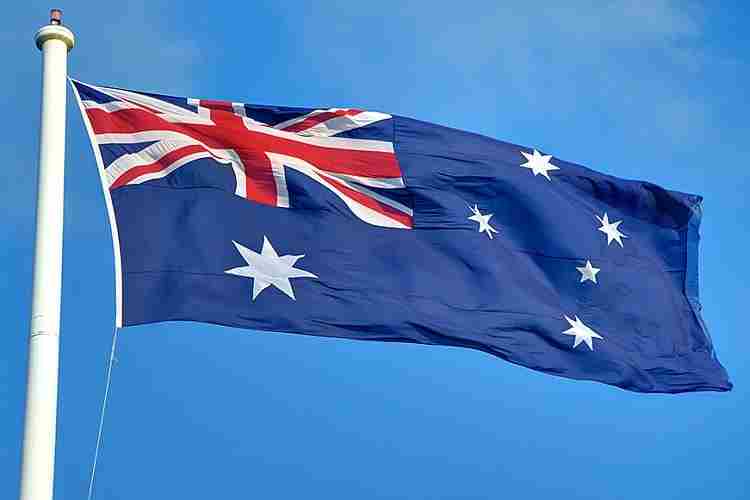 (★ Friends: The new bill for server and support costs has arrived. If you would like to support our coverage, please donate here. Your enthusiasm is why this site continues. Thank you. ★)
"The IOC Executive Board has decided to propose Brisbane 2032 for election by the IOC Session Tokyo as the host of the Games of the XXXV Olympiad. In this decision, the Executive Board was following the recommendation of the Future Hosts Commission for the Games of the Olympiad, chaired by IOC member Kristen Kloster Aasen. And now it's in the hands of the IOC members, who vote on this proposal on 21 of July in Tokyo.
"Brisbane 2032 is the first preferred host under the new approach to elections, which has been approved by the IOC Session in May 2019. This Commission looked in depth at all aspects of Brisbane 2032, the master venue plan, sustainability, feasibility, legacy, and highlighting the impressive public support, as well as the strong support across the entire political spectrum in Australia."
That was International Olympic Committee President Thomas Bach (GER), announcing to reporters that the aggressive bid program by Australia and especially the state of Queensland paid off with a likely selection in July for 2032. It will be the second consecutive time that an Olympic host has been named 11 years in advance of the Games, as Los Angeles for 2028 was agreed in 2017.
Bach was asked why Brisbane was selected so early and his answers outlined the themes that are central to a winning bid in the future:
● "It was about Brisbane and Australia. It was about a sports-loving country, it was about the great support from the public and from all levels of government and across the entire political spectrum, it was a clear of a sustainable and feasible Olympic Games, fully aligned with Olympic Agenda 2020 and Olympic Agenda 2020+5.
"And all this together, I think, made it somehow irresistible, for the Commission as well as for the Executive Board today. But we are not there yet; it's in the hands of the IOC members now to vote on the 21st of July."
● "This [Games] will go according to the development program for the region, which is in place anyway. There, the Games as such are not concerned. This development plan is there, the '10+10+' [legacy concept] was also in Queensland, and the federal development program.
"And this will go its way and by 2032, the Olympic Games can benefit from being aligned with this long-term development plans, and this is exactly what we want with our reforms, that the Games fit into the overall development plans of the host."
The IOC noted that 84% of the venues proposed for 2032 are extant (nine to be permanently upgraded) or temporary, with six facilities – four arenas, a swimming center, a canoe slalom course, plus the Olympic Village – identified as to be built regardless of the Games.
This is a major change in approach from what the IOC has done in some of its prior selections, handing the Olympic Games to a shaky host in Greece in 1997 (for 2004) and to Brazil in 2009 for the 2016 Games – when its economy was flying high – when both required very substantial construction work to create the sporting venues and the Olympic Village.
Moreover, Bach was determined to see the elimination of elections for multiple reasons. He explained how much better it would be for the Olympic Movement not have to "losers" in bid elections, where millions of dollars of work results in nothing, and which then creates hard feelings toward the IOC. But as President, he also went through the difficult 2022 Winter Games election in 2015, when potential European hosts Krakow (POL), Lviv (UKR), Oslo (NOR) and Stockholm (SWE) all withdrew, leaving only Almaty in Kazakhstan and Beijing. There was hardly wide enthusiasm to go back to China, as the IOC voted only by 44-40 to have Beijing as host.
While the reports concerning the organization of the Beijing 2022 Winter Games have been glowing, the problems of holding a Games – and the legacy of a Games – in a Communist country were demonstrated in 2008 and will again be front-and-center as soon as the Closing Ceremonies in Tokyo end in August.
Bach didn't want bid losers and doesn't want a process that forces votes that could result in more hosts in politically-problematic hosts like Beijing. And he has it.
Through a combination of some good luck and the creation of the Future Hosts Commission program in 2019, the naysayers who say the Games has no future have to be cringing at the future hosts line-up:
● 2024 Olympic Games: France (Paris)
● 2028 Olympic Games: United States (Los Angeles)
● 2032 Olympic Games: Australia (Brisbane), if approved
● 2026 Winter Games: Italy (Milan-Cortina)
● 2030 Winter Games: Possibly in Canada, Japan, Spain or U.S.
All are first-world democracies, spread over four continents. And the IOC is taking the Youth Olympic Games – an event it can control with its staff – to Africa (Dakar) in 2026.
Bach was also asked about the 2030 Winter Games, and why nothing has been heard from the Future Hosts Commission for the Winter Games. His explanation further underscores the new approach:
"They are working and are in dialogue with a number of interested parties. I trust that once they have to tell something to the IOC Executive Board, then they will come, and have a look then at the Olympic Winter Games 2030, where we are not in a hurry. We are still nine years ahead of these Winter Games, so it's work in progress. Let's see when they will come up with something.
"It's not a question of urgency, it's more a question of opportunity. And this is what this new procedure is about. And you also know that – I don't know whether I should say this – organizing Winter Games is somehow more complex than organizing summer Games because swimming pools, Olympic size, are available almost all across the globe, but there are not so many mountains, where you can organize a downhill. So, some of this needs a closer study and having a look into it, and, you know, it's diligence before speed.
"We are not in a hurry."
The opportunity is now for the IOC to put the Olympic and Winter Games where it wants, rather than waiting for candidates to step forward and then be voted on … possibly after its members are bribed, seduced or both.
That multiple possible hosts in Germany, India, Indonesia, Korea, the Netherlands, Qatar and elsewhere were unhappy that Brisbane was selected so soon is a sign that Bach's new approach is working perfectly. Watch for this to be expanded and for the IOC to work with continental associations and possible bids for Asian Games, African Games, Pan American Games and similar competitions.
Brisbane was all-in early and won. That won't always be the case, but for the Olympic Games to follow up the mess in Rio in 2016 with hosts in Japan, France, the U.S. and now Australia is a tribute to the enduring attraction of the event and an inventive IOC leader who saw what the future could be and made it happen.
Rich Perelman
Editor
You can receive our exclusive TSX Report by e-mail by clicking here. You can also refer a friend by clicking here, and can donate here to keep this site going.
For our updated – as of 1 May – 506-event International Sports Calendar for 2021 and beyond, by date and by sport, click here!