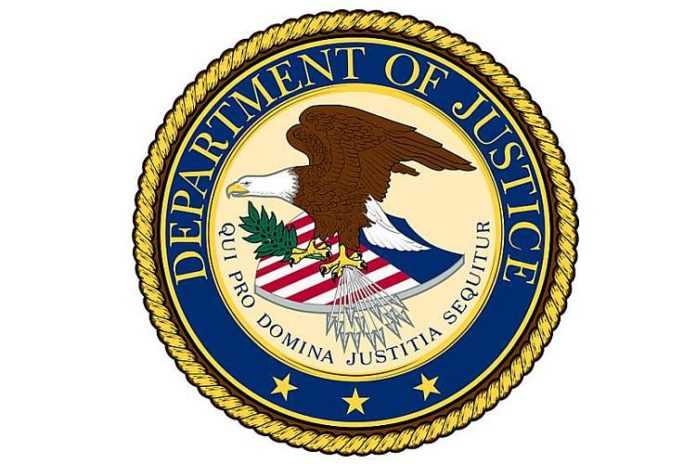 ● Plus: Los Angeles 2028: Angel Stadium sale drama could impact LA28 = Winter Games 2030: Catalonia postpones bid referendum = Winter Games: New York State to study possible Lake Placid bid = Russia: Bans 963 Americans, including rabbis, lawyers, USOPC's Hirshland and USADA's Tygart; IIHF's Tardif wants Russian and Belarusian teams back soon; FIG bans demonstration symbols, such as Kuliak's "Z" on uniform = Athletics: Travel Oregon expecting 55,000 visitors for 2022 Worlds; Tokyo receives inspection group for 2025 Worlds bid = Boxing: Appeal vs. IBA election to be heard 10 June = Cycling: cork-injured Girmay expects to ride again by end of July = Football: Qatar arranging shuttle flights around World Cup to ease housing crunch = Skiing: Swede Eliasch re-elected as FIS President, but with 47 abstentions! = Swimming: Cal's McKeever put on leave after abuse allegations = Table Tennis: second WTT "Smash" set for Budapest this summer = Tennis: Wimbledon considering suit vs. loss of ranking points = SCOREBOARD => Athletics: Prefontaine Classic on this weekend in Eugene = Cycling: Carapaz hanging on to Giro d'Italia lead into final weekend = Ice Hockey: U.S. eliminates Swiss in IIHF men's Worlds quarters ●
What you need to know now, from the worldwide Five-Ring Circus:
≡ SPOTLIGHT ≡
Late Thursday, the U.S. Department of Justice announced that it would not prosecute two former FBI agents who botched the agency's investigation into abuses by former USA Gymnastics team physician Larry Nassar. The Justice Dept. statement included:
"[A]fter careful re-review of evidence gathered in the investigation of two former FBI special agents in connection with their involvement in the FBI's investigation of Lawrence G. Nassar, it is adhering to its prior decision not to bring federal criminal charges.
"This decision comes after multiple reviews and analyses of evidence gathered in the investigation of the former agents, and reflects the recommendation of experienced prosecutors. This does not in any way reflect a view that the investigation of Nassar was handled as it should have been, nor in any way reflect approval or disregard of the conduct of the former agents.
"While the Justice Department's Office of Inspector General has outlined serious concerns about the former agents' conduct during the Nassar investigation, and also described how evidence shows that during interviews in the years after the events in question both former agents appear to have provided inaccurate or incomplete information to investigators, the Principles of Federal Prosecution require more to bring a federal criminal case."
This did not sit well with U.S. Sens. Jerry Moran (R-Kansas) and Richard Blumenthal (D-Connecticut), who were the driving forces behind the Empowering Olympic, Paralympic and Amateur Athletes Act (EOPAA), which was designed to redress the environment that allowed Nassar to abuse so many athletes:
"This decision is infuriating. FBI agents who knew of Larry Nassar's abuse, did nothing, and then lied about it will face no legal consequences for their actions. Dozens of athletes would have been spared unimaginable abuse if these agents had just done their jobs. Their actions demand accountability."
This was the third time that the Department of Justice had reviewed the conduct of two former agents involved in the Nassar case – W. Jay Abbott and Michael Langeman – and reached the same conclusion. as in 2020 and again in 2021.
≡ THE 5-RING CIRCUS ≡
● Games of the XXXIV Olympiad: Los Angeles 2028 ● The soap opera-esque story of the Los Angeles Angels baseball team and the City of Anaheim continues and could – possibly – have an impact on the 2028 Games.
Anaheim had come to an agreement with the Angels and owner Arte Moreno on the sale of Angel Stadium and the surrounding land for a mixed-use development, including homes and shops, but after documentation of possible corruption by Anaheim Mayor Harry Sidhu related to the sale, the Anaheim City Council called off the transaction.
The Angels have a lease to play in Anaheim through 2029, but the City of Long Beach has once again raised the possibility of a waterfront stadium on available land next to the existing Long Beach Convention Center complex, which includes the Long Beach Arena.
That's where the 2028 Olympic implications come in. Handball is slated for the Arena, the waterfront area is the expected location for open-water swimming and triathlon and temporary facilities nearby are slated to host cycling BMX and water polo.
Those could be upset by a deal to build a new stadium for the Angels, but at this point, the situation is as clear as mud. For the LA28 folks, it's just another headache that will either get worse or go away, and in either scenario, is out of their control.
● XXVI Olympic Winter Games: 2030 ● The expected 24 July referendum in Catalonia on a bid for the 2030 Winter Games has been postponed due to the implosion of the bid due to continued squabbling with the neighboring region of Aragon. Laura Vilagra, Counselor to the President of Catalonia tweeted on Friday (Twitter translation):
"Out of respect for the public, we have decided to postpone the inquiries on #JJOO2030. We remain committed to these inquiries, but at this time residents would not have all the information to decide."
She indicated the referendum would be re-scheduled for the fall.
● Olympic Winter Games: Future ● On Wednesday, the New York State Assembly approved a bill to create a commission to study a bid for a third Winter Games in Lake Placid.
The Adirondack town hosted the Winter Games in 1932 and 1980, and will be the site of the 2023 Winter World University Games next January. Funding for the '23 WWUG included funds to update the venues, which have already been popular sites for winter-federation World Cup events.
The measure now heads to the New York Senate, where it must also be approved before being presented to Governor Kathy Hochul. According to the bill:
"The Commission shall consist of thirteen members of whom three shall be appointed by the Governor, two each by the Speaker of the Assembly and the temporary President of the Senate, one each by the Minority Leader of the Senate and the Minority Leader of the Assembly, and four by the Authority. Any vacancy on such commission shall be filled in the same manner as the original appointment was made. Members of the Commission shall be residents of the state."
The bill states that the Commission's report will be due by 1 February 2024, and the Commission is to "determine the feasibility for Lake Placid to host the Olympics with a partner municipality" and to specify the "best partner municipality for Lake Placid."
● Russia ● "We emphasize that Washington's hostile actions, which boomerang back on the U.S., will continue to be responded in kind," said the Russian Foreign Ministry on last Saturday, publishing a list of 963 Americans who are "permanently barred from entering the Russian Federation."
Naturally, top U.S. political officers such as President Joe Biden and Secretary of State Antony Blinken were included as well as many current and former members of Congress and prior administrations (although not former President Donald Trump), think tanks, journalists and others.
There were also many non-governmental "U.S. citizens" listed, including Facebook founder Mark Zuckerberg; the head of an orphanage in Montana; two rabbis; U.S. Anti-Doping Agency head Travis Tygart; Jim Walden, the attorney for former Russian Anti-Doping Agency Moscow Laboratory head Dr. Grigory Rodchenkov, and Sarah Hirshland, the chief executive of the U.S. Olympic & Paralympic Committee.
The list has little to no impact, of course, but targeted those "who foment Russophobia."
¶
Luc Tardif (FRA), the head of the International Ice Hockey Federation (IIHF) told the Russian news agency TASS that the federation would like see Russian and Belarus return to international competitions soon:
"We want to be in contact with them. That's why we don't want to suspend the work of the federations and their delegations. We want everything to be fine as soon as possible and they return to our family.
"We communicate together, contact each other, because it's important. That's why I wanted their representatives to be present at the [IIHF] Congress, albeit virtually. As I said, we want to keep them in the family, and everyone shares my point of view."
Teams from both countries were not allowed to participate in the ongoing IIHF men's World Championship being held in Finland, and St. Petersburg (RUS) was removed as the host of the 2023 Worlds.
¶
Russian sports officials are now working against possible athlete and team bans in the forthcoming winter sports seasons at the end of the year.
The International Bobsleigh and Skeleton Federation's appeals board will hear a challenge from the Russian federation on the exclusion of its athletes in June. Russian federation head Elena Anikina told TASS:
"I think that this arbitration will take place in June, according to the charter there are no arguments on which our federation was excluded, this is a purely political decision that contradicts all the bases, and we are afraid that the decision will be made in the same way.
"In June, a [IBSF] Congress will be held where a new President will be chosen for a new cycle. This Congress will raise the issue of voting if we do not win the internal arbitration. We may be invited to speak there. It will be difficult to make a report before representatives of Europe, Canada and America, since all decisions are political in nature, there are few chances to fight, but we will go for it."
¶
The Executive Committee of the International Gymnastics Federation (FIG) met in Croatia on 24-25 May, and among other decisions:
"The EC approved a revised version of the Code of Conduct, strengthening the rules regarding the protection of all participants in Gymnastics. It now also includes a provision in order to sanction any kind of demonstration or political, religious or racial propaganda in Gymnastics competitions."
This was noted in Russia, where Artistic gymnast Ivan Kuliak is now serving a one-year suspension, as TASS noted:
"The athlete at the World Cup stage, which was held at the end of March in Doha, entered the awards ceremony with the letter Z on the form. The letter Z is applied to Russian military equipment participating in a special operation in Ukraine. In Russia, actions are held in support of the country's army using the Z symbol."
Kuliak is expected to file an appeal of the sanction by 7 June.
● Athletics ● A story by Jeff Manning of The Oregonian noted that Travel Oregon has estimated that 55,000 visitors will come into the Eugene area for the 2022 World Athletics Championships.
"Jammed hotels, jacked-up rates among the first indicators of World Athletics Championships economic impact" surveyed the accommodations situation, with the usually $110-a-night Best Western New Oregon now selling rooms for $594 per night on its Web site. There are spaces remaining, and out-of-town room in Corvallis and Roseburg are available.
¶
A World Athletics review team was in Tokyo on Wednesday to visit the Tokyo Olympic Stadium and meet with officials as part of the city's bid for the 2025 World Athletics Championships.
Tokyo Governor Yuriko Koike, a key player in the successful staging of the Tokyo 2020 Games, met with World Athletics Council member Antti Pihlakoski (FIN), head of the inspection program and they both appeared at a news conference.
Tokyo hosted an outstanding World Championships in 1991, but has competition for 2025 from Nairobi (KEN) and Singapore in particular. The award of the 2025 Worlds is expected this July.
¶
Rio 2016 men's 1,500 m gold medalist Matthew Centrowitz of the U.S. will be out for essentially the rest of 2022 after knee surgery. He posted (in part) on Instagram:
"Back in December I got a MRI showing a small tear in my meniscus. Tried to put off surgery for as long as possible thinking it could heal without going under. 6+ months later it seemed inevitable as a second MRI showed it could be ACL instead of just meniscus. Today my surgery was a success and should be back running in around 3 months from now. Thanks to all who have reached out and sent good energy and prayers my way. The comeback starts now."
● Boxing ● InsideTheGames.biz reported that the Court of Arbitration for Sport will hear the appeal by Dutch Boxing Federation President Boris van der Vorst on 10 June.
Van der Vorst was removed from the International Boxing Association's election for President one day before the scheduled vote, as were four other candidates for the IBA Board of Directors. Incumbent President Umar Kremlev (RUS) was elected by acclimation, but International Olympic Committee President Thomas Bach (GER) told reporters after last week's IOC Session:
"I think we are not amused to see the circumstances of such an election, and now the election being challenged in [the Court of Arbitration for Sport]. This is not what we imagine as good governance, but we will now have to wait for the respective CAS decision. We will not make a statement regarding the facts since this is a pending procedure in front of CAS and we hope that this decision will come soon, and then that we will have more clarity."
● Cycling ● One of the worst moments of the 2022 Giro d'Italia that will finish this weekend was the eye injury to Stage 10 winner Biniam Girmay (ERI) from a cork on the wine bottle he was opening on the victory podium!
He suffered a "hemorrhage in the anterior chamber of his left eye," and wrote on Tuesday:
"Hello everyone. I am doing better but I am not yet able to jump on the bike. But fortunately, I am happy that I will not have any after-effects. I would like to thank the doctors for the good advice and my team for the support."
Girmay's plans at this point are to ride in the Tour de Wallonie in Belgium and the Tour de Pologne, both in late July. He does not plan to ride in the Tour de France.
● Football ● "Like anywhere else there has always been a shortage of accommodation, so we are not unique. The biggest challenge for us is because everything is happening in one place."
That was Qatar Airways chief executive Akbar al-Baker on Thursday, explaining that his airline and regional carriers such as flydubai, Oman Air, Kuwait Airways and Saudi Arabian Airlines (Saudia) will be operating shuttle flights during the 2022 FIFA World Cup to try to ease the demand for rooms in and around Doha.
The Reuters report noted, "Qatar hopes the tournament will attract roughly 1.2 million visitors, or almost half of the conservative country's population, posing a logistical and policing challenge." The tournament is being held in eight stadiums, all in and around Doha.
● Skiing ● Sweden' s Johan Eliasch was elected for a full, four-year term as the President of the FIS – now to be known as the International Skiing and Snowboard Federation – but not without some controversy.
SkiRacing reported that 47 of the 117 national federations did not vote in the Presidential election, as Eliasch ran unopposed to the consternation of many FIS members. But he was elected and will serve a full term after being elected in a contested vote for a one-year term after long-time President Gian Franco Kasper (SUI) retired in 2021.
Per the story, "According to Bernhard Agger, the managing director of Swiss Ski, the delegations that chose not to vote in the election may consider taking legal action."
The FIS Council elections saw 18 individuals (out of 23 candidates) elected to the FIS Council for two-year terms, with 12 incumbents re-elected. The only incumbent Council member who ran and was not elected as Russian Elena Vyalbe, the head of the Russian Ski Federation.
Russian officials had expected that Vyalbe would be re-elected and her defeat was considered "a uniform disgrace, hooliganism and sabotage."
Twelve of the 18 elected Council members are from Europe, plus one each from Argentina, Australia, Canada, China, Japan and New Zealand. American Dexter Paine – seen as close to Eliasch – was also not re-elected, leaving American Freestyle star Hannah Kearney will be on the Council as an Athlete Representative.
¶
FIS will be looking to add women's Nordic Combined, Dual Moguls, Mixed Freestyle Ski Cross and Snowboard Mixed Parallel Slalom into the Olympic program for the 2026 Winter Games in Milan Cortina.
● Swimming ● University of California women's swimming coach Teri McKeever was placed on administrative leave by the Cal athletic department on Wednesday, in the aftermath of abuse allegations against her published in the Orange County Register.
The Register further reported that McKeever is being investigated by the U.S. Center for SafeSport.
McKeever, who has been the head coach at Cal for 29 seasons and has won four NCAA team titles, was accused in the story by numerous athletes of abuse over many years.
● Table Tennis ● World Table Tennis announced that the second "WTT Grand Smash," featuring a $2 million total prize purse and $100,000 to the winning Singles players, will take place in Budapest (HUN) from 11-24 July.
Debuted in Singapore last March, the new program is designed to elevate the profile of the sport both within its existing interest areas and to new fans in Europe and North America; the announcement explained:
"[T]his event will be staged as an exuberant festival which will become the unmissable summer rendezvous for the people of Hungary and for all European eventgoers.
"WTT – the global pro tour for table tennis – continues its mission to re-define, re-imagine and re-energise the sport across the world."
● Tennis ● "The All England Club is exploring the possibility of legal action against the men's and women's tennis tours over their decision to strip Wimbledon of its right to award ranking points."
This is a big issue for both men's and women's players and opinion is divided after Wimbledon – citing British governmental restrictions – refused to allow Russian or Belarusian players in this year's tournament. The Association of Tennis Professionals (ATP) and the Women's Tennis Association (WTA) sanctioned Wimbledon, saying that the exclusion does not comport with the agreements made on player entry for Grand Slam tournaments.
≡ SCOREBOARD ≡
● Athletics ● The annual Prefontaine Classic is on in Eugene this weekend, with distance running on Friday night and the main portion of the meet on Saturday.
Lots of stars and major showdowns expected in the sprints, with Olympic star Elaine Thompson-Herah (JAM) leading the women's field that includes European champ Dina Asher-Smith (GBR), Olympic bronze winner Shericka Jackson (JAM) and American Sha'Carri Richardson.
The men's line-up includes World Champion Christian Coleman, Olympic silver medalist Fred Kerley, World 200 m Champion Noah Lyles, Olympic 200 m stars Andre De Grasse (CAN: gold), Kenny Bednarek (silver) and fourth-placer Erriyon Knighton.
Saturday coverage is on CNBC from 4:00-4:30 p.m. Eastern time and then on NBC from 4:30-6:00 p.m. Eastern.
● Cycling ● The next-to-last mountain stage of the 105th Giro d'Italia was a four-climb test over 178 km that concluded with an uphill finish into Santuario de Castelmonte, but still ended with a sprint among five riders.
Once again, it was Koen Bouwman (NED) who got to the line first, just as he did in Stage 7. He shook off Mauro Schmid (SUI) and Alessandro Tonelli (ITA) on the final turn into the finish, in 4:32:55. Schmid got the same time and Tonelli (+0:03), Attila Valter (HUN: +0:06) and Andrea Vendrame (ITA: 0:10) followed quickly.
The race leaders were almost four minutes back.
Thursday's 156 km, hilly 18th stage ended with a four-way sprint, won by Dries De Bondt (BEL), edging Edoardo Affini (ITA), Magnus Cort (DEN) and Davide Gabburo (ITA) in 3:21:21. The four broke away after about 10 km and had a gap of up to three minutes, finally ending with 14 seconds over the peloton.
Going into the final weekend, Ecuador's Richard Carapaz maintains his three-second over Jai Hindley (AUS), with a 1:05 lead on Spain's Mikel Landa. This is probably going to come down to the Individual Time Trial on Sunday in Verona.
● Ice Hockey ● The IIHF men's World Championship playoffs in Finland saw the U.S. upset Group A winner Switzerland by 3-0 to move into the semifinals against Group B winner Finland on 28 May (Saturday).
The Finns skated past Slovakia, 4-2 and will play the U.S. for a second time; Finland won the first match-up by 4-1 even though the U.S. dominated possession and shots on goal.
Group B third-placer Canada eliminated Group A runner-up Sweden in overtime, 4-3, and will face the Czech Republic, which sailed past Germany, 4-1.
You can receive our exclusive TSX Report by e-mail by clicking here. You can also refer a friend by clicking here, and can donate here to keep this site going.
For our updated, 620-event International Sports Calendar for 2022 and beyond, by date and by sport, click here!