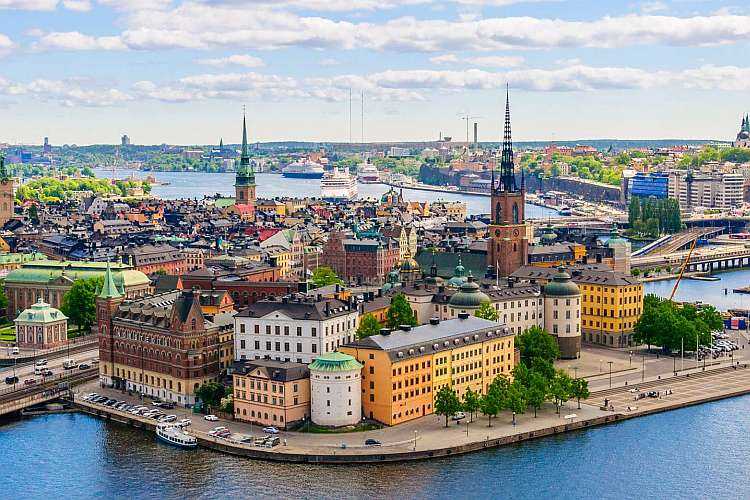 Now the issue is Stockholm.
A new, coalition government in the City Council announced last Friday that it would not support funding for a Stockholm bid for the 2026 Olympic Winter Games, and that any bid for the Games would have to be financed from the private sector.
Stockholm's bid team, however, is hardly backing down. Its statement includes, in pertinent part:
"Our plan is both financially prudent and socially responsible for all stakeholders – starting with our city and nation and including the Olympic Movement. Our bid is strong, our budget is strong, and it is 100% privately financed – no tax payer funds. We believe this approach is tailor-made for the IOC's new reality going forward. Stockholm 2026 will set new standards in every aspect of sustainability, not only for our Games, but for Winter Games thereafter. …
"The Games themselves are self-funded through IOC contributions and marketing revenues, and we will only build two new venues, the Speed Skating track and the Nordic ski venue. Both of these venues have lasting, sustainable legacies here in our winter sports nation. They are not investments only for the 2026 Games, they are investments in our youth for generations to come.
"Our plan represents something new for Sweden and the IOC. It is a direct investment in Swedish youth through sport. Sweden is one of the most accomplished winter sports nations in Olympic history, yet we've never hosted a Winter Games. Our plan is also a fiscally conservative one, which can serve as a new model going forward."
The clock is running on the bid process, which requires the bid documents to be provided to the IOC – including the financing plan – by 11 January 2019. The vote to selected the host will be taken in late June.