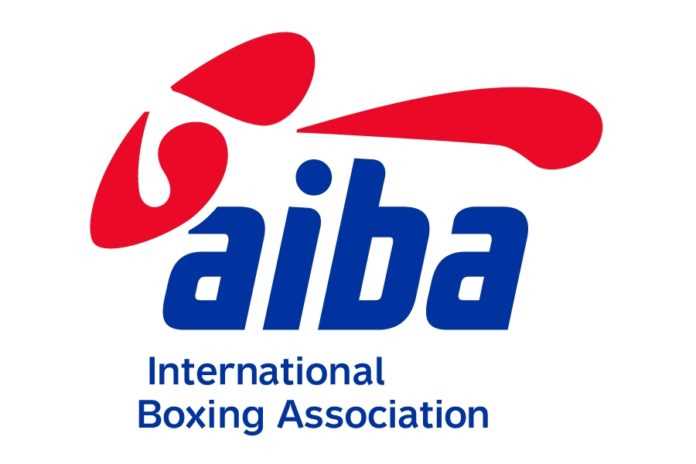 The International Boxing Association (AIBA) completed two days of Executive Committee meetings in Istanbul (TUR), with a significant modification to its competition format that recognizes the continuing frustration with refereeing and judging at its championship events.
AIBA's statement noted that "the new protest bout rule was passed with unanimous support, this new rule featuring a video review scheme will introduce the right of a national federation to make a protest onsite at the competition should they believe that a judging decision was made incorrectly. Similar rules have been adapted by other sport organisations, such as the International Tennis Federation."
The specifics of the rule weren't disclosed, but having a way to reverse obvious bad decisions is a positive move forward, and completes a project that surfaced last September during the Asian Games in Indonesia. Two North Korean boxing coaches refused to leave the ring after a controversial decision went against their fighter, just the latest protest against bad judging.
During that event, AIBA executive director Tom Virgets (USA) said in an interview, "AIBA has a responsibility to ensure fair play and we're going to make sure that happens. We're going to have a protest committee in place because even in the best of times there will be [controversial] decisions, officials get tired, it's like any other sport that is subjective."
"No protest is [currently] permitted and the decisions of the referee in a bout are final. Years ago we had a right to protest. [AIBA] felt it was being abused. They removed it from the rules. I think we swung the pendulum too far. We should have just corrected the process to get rid of the abuses, instead we did away with the protests. I think that increased the problems, because it increased the frustration by not having any avenue to see if a perceived wrong could be corrected."
"Now the AIBA executive committee has voted to have a protest allowed and right now we are investigating different tools to use in order to have an appropriate process. The technical rules committee is working on that and in the very near future we are going to see this rule implemented across all out competitions."
AIBA also approved allowing hijabs to be work by boxers for religious reasons and formed an Athlete's Committee, but both of these needed to be done to stay in the good graces of the IOC in advance of its Executive Committee meeting in March, when AIBA's status will be reviewed again.
However, AIBA's summary of the Executive Committee meeting included more whining about not having an agreed-on schedule for Olympic qualification for the 2020 Tokyo Games. The summary quoted Vice President Franco Falcinelli (ITA): "Is it really in the best interest of our athletes or the so-called protection for our boxers and our sport to wait until the end of June for them to know their participation to the Olympic Games? […] why put boxing's presence in the Olympic Games in strong doubts for so long?"
This is silly and will not help AIBA with the IOC. Even a glance at the qualification process for the 2016 Rio Games showed that the qualifying events primarily included the men's World Championships in the year before the Rio Games, the 2016 women's World Championships and six qualifying tournaments held between March and July, 2016.
There is plenty of time. The 2019 World Championships will be held in Russia, from 7-21 September for the men (in Yekaterinburg) and 3-13 October for the women (in Ulan Ude).