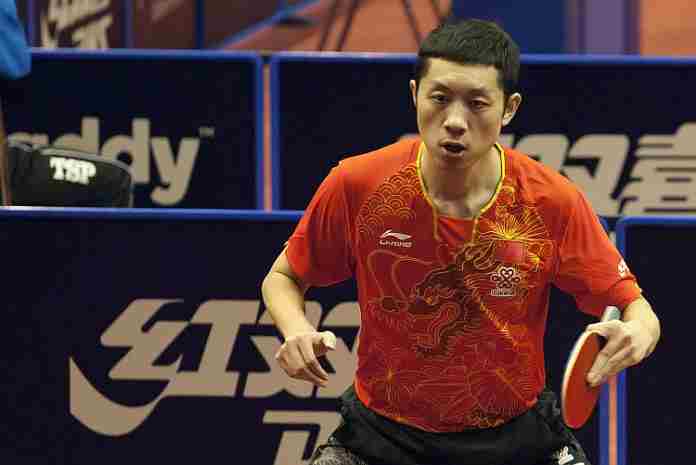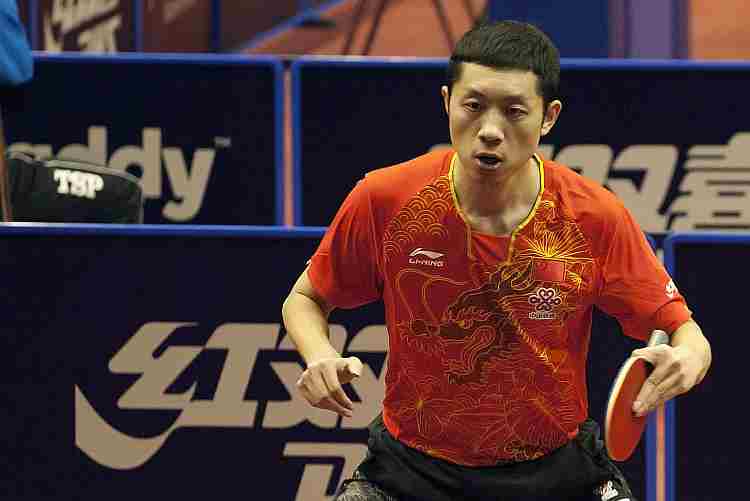 Facing Olympic Champions in a major tournament final is hardly an easy path, but proved no problem for the world's two no. 1-ranked players as Xin Xu and Meng Chen triumphed in all-China finals at the Korea Open in Busan.
Xu, an Olympic Team gold winner in Rio, faced 2016 Singles winner Long Ma in the final and came away with a 7-11, 11-6, 11-9, 11-7, 11-8 victory, his first against Ma after four straight losses. Xu has just become the world's no. 1-ranked player according to the ITTF 's World Rankings and the ITTF's own report called the match a showcase for "some of the most spectacular shots and rallies across the six-day event. This was champagne table tennis at its finest, the range of strokes and lightning-speed reactions underlining just why the iconic duo has been the bedrock of Team China over the years."
That was only half of Xu's success in Busan, however, as he and Zhendong Fan teamed up to win the men's Doubles over local favorites Youngsik Jeong and Sangsu Lee of Korea in a three sets-to-none shutout. He still wasn't done; more on that later.
Chen is also no. 1 in the rankings and was face-to-face with the other Rio Singles winner, Ning Ding (CHN). Chen won the first three games by 11-5, 11-6 and 11-5, but lost the fourth game at 7-11. She sealed the win with a tight 11-9 final score and won her third tournament of the season.
Chen and Manyu Wang took the women's Doubles gold, also in straight sets over Korean foes Hyojoo Choi and Haeun Yang.
The Chinese did not sweep the event – or did they? – as Chun Ting Wong and Hoi Kem Doo of Hong Kong won the Mixed Doubles against Xu and Shiwen Liu, 3-1. Summaries:
ITTF World Tour/Korea Open
Busan (KOR) ~ 4-7 July 2019
(Full results here)
Men/Singles: 1. Xin Xu (CHN); 2. Long Ma (CHN); 3. Youngsik Jeong (KOR) and Chuqin Wang (CHN). Semis: Ma d. Jeong, 4-1; Xu d. Wang, 4-2. Final: Xu d. Ma, 4-1.
Men/Doubles: 1. Zhendong Fan/Xin Xu (CHN); 2. Youngsik Jeong/Sangsu Lee (KOR); 3. Woojin Jang/Jonghoon Lim (KOR) and Masataka Morizono/Maharu Yoshimura (JPN). Semis: Jeoung/Lee d. Jang/Lim, 3-0; Fan/Xu d. Morizono/Yoshimura, 3-1. Final: Fan/Xu d. Jeong/Lee, 3-0.
Women/Singles: 1. Meng Chen (CHN); 2. Ning Ding (CHN); 3. Manyu Wang (CHN) and Yingsha Sun (CHN). Semis: Ding d. Sun, 4-3; Chen d. Wang, 4-3. Final: Chen d. Ding, 4-1.
Women/Doubles: 1. Meng Chen/Manyu Wang (CHN); 2. Hyojoo Choi/Haeun Yang (KOR); 3. Ning Ding/Shiwen Liu (CHN) and Jihee Jeon/Zion Lee (KOR). Semis: Chen/Wang d. Ding/Liu, 3-2; Choi/Yang d. Jeon/Lee, 3-1. Final: Chen/Wang d. Choi/Yang, 3-0.
Mixed Doubles: 1. Chun Ting Wong/Hoi Kem Doo (HKG); 2. Xin Xu/Shiwen Liu (CHN); 3. Kwan Kit Ho/Ho Ching Lee (HKG) and Jun Mizutani/Mima Ito (JPN). Semis: Xu/Lin d. Mizutani/Ito, 3-1; Wang/Doo d. Ho/Lee, 3-0. Final: Wong/Doo d. Xu/Liu, 3-1.