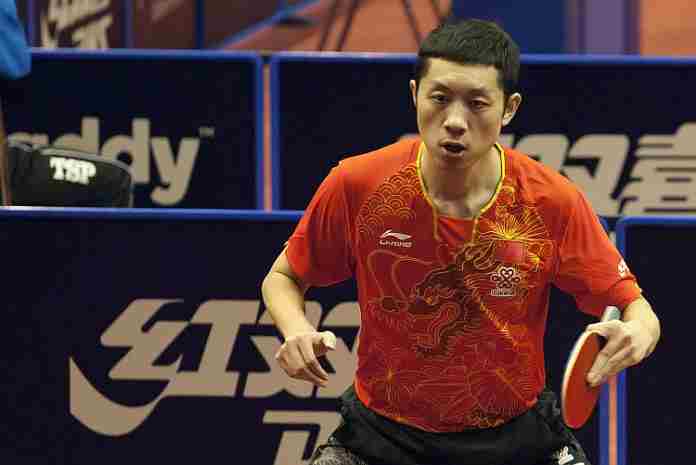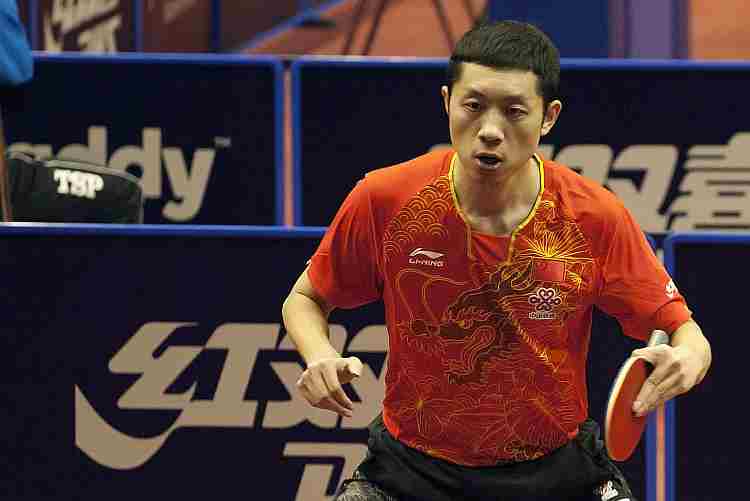 It was a good week for China's Xin Xu, the 10-time World Champion in Doubles, Mixed Doubles and Team events, as he won the men's Singles, men's Doubles and Mixed Doubles titles at the Japan Open in Hokkaido over the weekend.
He first teamed with Yuling Zhu to win the Mixed Doubles gold on Saturday over Japan's Tomokazo Harimoto and Hina Hayata, then won the men's Doubles on Sunday with Zhendong Fan and finally defeated Chinese Taipei's Yun-Ju Lin in the singles final by four sets to one.
China dominated the tournament, sweeping all five divisions and had all-China finals in both women's events. Summaries:
ITTF World Tour/Japan Open
Hokkaido (JPN) ~ 14-16 June 2019
(Full results here)
Men/Singles: 1. Xin Xu (CHN); 2. Yun-Ju Lin (TPE); 3. Zhendong Fan (CHN) and Wen Sun (CHN). Semis: Lin d. Sun, 4-1; Xu d. Fan, 4-3. Final: Xu d. Lin, 4-1.
Men/Doubles: 1. Zhendong Fan/Xin Xu (CHN); 2. Benedikt Duda/Dang Qiu (GER); 3. Jingkun Liang/Gaoyuan Lin (CHN) and Chien-An Chen/Chih-Yuan Chuan (TPE). Semis: Fan/Xu d. Liang/Lin, 3-0; Duda/Qiu d. Chen/Chuang, 3-1. Final: Fan/Xu d. Duda/Qiu, 3-0.
Women/Singles: 1. Yingsha Sun (CHN); 2. Shiwen Liu (CHN); 3. Miu Hirano (JPN) and Meng Chen (CHN). Semis: Liu d. Hirano, 4-1; Sun d. Chen, 4-1. Final: Sun d. Liu, 4-3.
Women/Doubles: 1. Meng Chen/Shiwen Liu (CHN); 2. Yingsha Sun/Manyu Wang (CHN); 3. Miyuu Kihara/Miyu Nagasaki (JPN) and Szu-Yu Chen/Hsien-Tzu Cheng (TPE). Semis: Sun/Wang d. Kihara/Nagasaki, 3-2; Chen/Liu d. Chen/Cheng, 3-1. Final: Chen/Liu d. Sun/Wang, 3-1.
Mixed Doubles: 1. Xin Xu/Yuling Zhu (CHN); 2. Tomokazu Harimoto/Hina Hayata (JPN); 3. Zhendong Fang/Ning Ding (CHN) and Yun-Ju Lin/I-Ching Cheng (TPE). Semis: Harimoto/Hayata d. Fan/Ding, 3-1; Xu/Zhu d. Lin/Cheng, 3-0. Final: Xu/Zhu d. Harimoto/Hayata, 3-0.