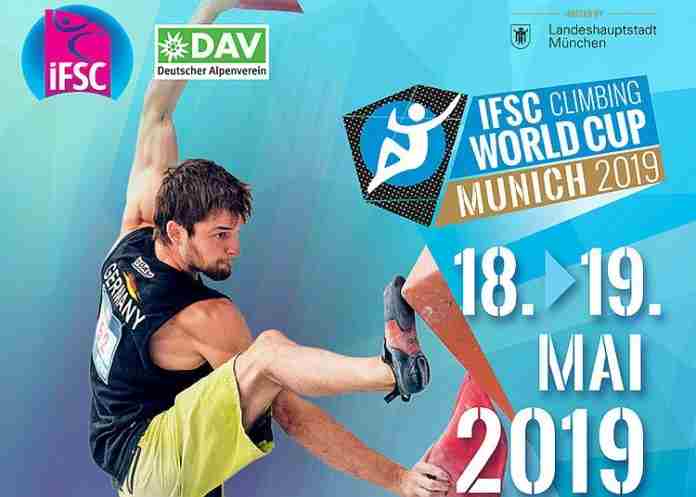 After four rounds of the IFSC Bouldering World Cup, Slovenian star Janja Garnbret is not only in first place, but has a perfect season going, heading into this week's next-to-last World Cup at the famed Olympiastadion in Munich (GER).
She hasn't quite clinched the seasonal title yet, but she can this week, to add to her 2018 World Championships title and her favorite's status for the 2020 Olympic Games in Tokyo. The standings:
● Women:
1. 400 Janja Garnbret (SLO)
2. 240 Akiyo Noguchi (JPN)
3. 188 Fanny Gibert (FRA)
4. 180 Petra Klingler (SUI)
5. 178 Futaba Ito (JPN)
● Men:
1. 260 Tomoa Narasaki (JPN)
2. 204 Adam Ondra (CZE)
3. 190 Kokoro Fujii (JPN)
4. 171 Rei Sugimoto (JPN)
5. 159 Aleksey Rubtsov (RUS)
Garnbret should win her first-ever seasonal title in Bouldering, but men's leaders Narasaki and Ondra have already won one each: Narsaki in 2016 and Ondra back in 2010. Each has won once this season, but both have missed one competition each, and so the seasonal battle is still close with the rest of the field.
Qualifying will be on Saturday, with the finals on Sunday. Look for results here.