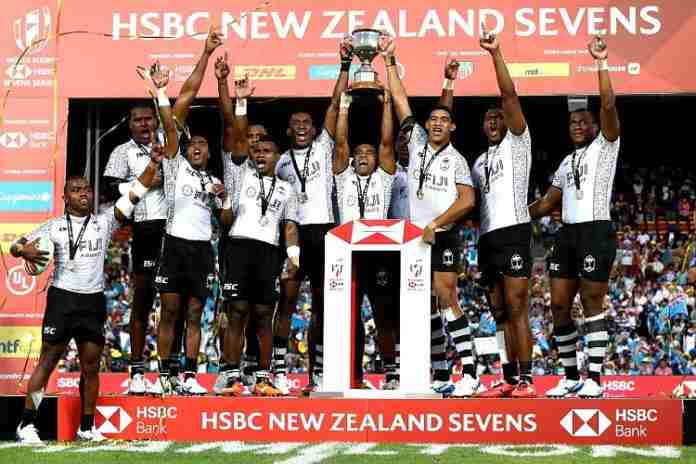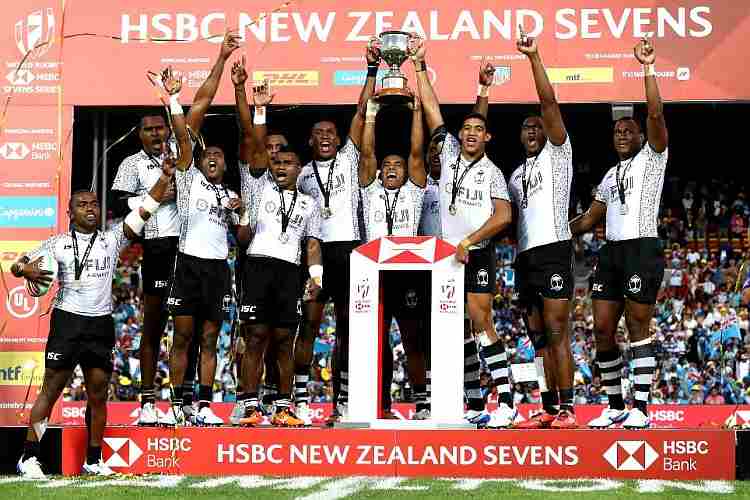 The U.S. Eagles have never finished higher than fifth in any season of the HSBC men's Sevens Series, but they showed once again they are serious contenders for honors in 2019.
The U.S. and Fiji faced off in the final of the Sevens Series in Hamilton (NZL) over the weekend, just as in Cape Town (RSA), and the result was the same. Fiji won the final easily, shutting down the U.S. attack, 38-0.
Both teams won all of their pool matches, then Fiji marched through the playoffs, defeating Canada, 33-7; South Africa, 29-7 and then the U.S. in the final. The American squad sailed past Scotland, 19-14; then out-scored New Zealand, 17-7 in the semis to reach the final once again.
After three of 10 stops, both Fiji and the U.S. have 57 points, but Fiji ranks higher with its two wins in the last three weeks. New Zealand defeated South Africa, 29-7, to take third in Hamilton.
The tour heads to Australia next week for matches in Sydney on 2-3 February.