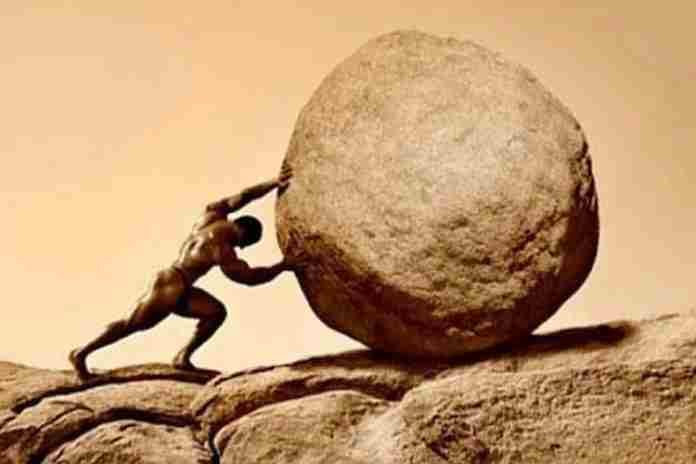 /It's a great pleasure to present this guest column by one of the most knowledgeable observers of the Olympic Movement, Britain's David Miller. For more than 50 years, the former English footballer has covered the Olympic Games and the sports within it, including 15 years as the Chief Sports Correspondent of The Times of London, with stints at the Daily Express and the Daily Telegraph. Author of books on athletics, football and the Olympics, he was Official Historian of the IOC from 1997-2018. His opinions are, of course, his own alone./
The history of the Olympic Games over 124 years has been punctuated by turbulence, mostly the Summer Games, never more so than now. The eight presidents of the IOC prior to Thomas Bach responded not always decisively. The Covid-19 crisis confronting Bach is not merely how to fulfil a postponed Games in Tokyo, but potentially, with essential adjustment, the very continuation of subsequent Games as a unique global festival.
The responsibility resting on Bach, wilful German Olympian and lawyer, is immense – isolated in a lonely hotel suite in Lausanne with the world hanging upon his words. He needs to be up to it, especially in the absence of conspicuous intellectual leadership among younger IOC Members.
Founder de Coubertin was dependent upon a multi-cultural Greek, effective ombudsman and temporary president Vikelas, to launch the inaugural Games. Nondescript Paris and St Louis followed; London and more particularly Stockholm, the latter under guidance of far-sighted Edstrom, established a blueprint. Aristocratic Belgian banker Baillet-Latour faltered in confronting Hitler's antisemitic Berlin triumphalism; Brundage clumsily misinterpreted Munich's terrorism; benign Killanin wilted in the face of Montreal and Moscow boycotts.
Samaranch circumvented Soviet boycott of L.A. and even more adroitly negotiated threatened Seoul's emergence as superb hosts. With minor friction at commercially preoccupied Atlanta, modest Athens, totalitarian Beijing and cash-strapped Rio, the last stretching Thomas Bach's moral compass in reaction to endemic Russian cheating. Bach, aware of diminishing host availability, then smartly tweaked the Paris-L.A. double election, now dons the mantle for devising escape, both short and long term, from unprecedented health and economic catastrophe. With supposed "safe" South Korea now encountering a renewed infection spike, and Brazil, USA and Russia out of control, a new health "normal" portends a cloud over Paris '24… and beyond.
Probably by nature autocratic, yet democratic by education and the IOC's Constitution, Bach has circulated a 13-page memorandum to IOC colleagues inviting ideas prior to an imminent Executive Board meeting. While his presidency has thus far been studiedly self-determining, his scheduled re-election next year ensures he must rely upon opinion from the floor being predominantly behind him. Video conference evidence indicates there is a common mood for reassessment. With open debate on the future Games programme of sports and events, one experienced IOC colleague observes that "everything is on the table"; the streamlining of the current 33-sport leviathan, though as a past vice-president reflects "no matter what may be desirable, it is difficult to do anything while the priority remains, if possible, sustaining Tokyo's commitment for next year."
Besides the size of the Programme, and economics, equally equivocal is the future dimension of the IOC itself: seventy Members plus fifteen ex officio from each of IFs, NOCs and athletes, the last a concession to democratic principle but inevitably short on administrative experience. Another vice president observes: "Reducing the IOC's numbers would require articulate intervention." And some!
Though far from de Coubertin's concept of an elite private self-elected club – long gone since Samaranch's necessary egalitarian expansion – a progressive business model would be for a professional chief executive in partnership with an elected president; in effect, the current operation with director general de Kepper alongside Bach, and Australia's Tokyo coordinator John Coates an auxiliary.
The hundred-plus membership has become an uneconomic, constitutional anachronism, doing little more than rubber-stamp, at annual Sessions, proposals from the Executive Board; with that likewise compliant with Bach's intentions. Yet the entire circus inordinately travels the world for annual Sessions, expecting courtesy limousines 24/7 at any Games. At what cost to the host city for just this one item of indulgence (a lament in Oslo's failed 2022 bid)?
It shocked many elderly conservatives, yet the unrestrained criticism by veteran French IOC Member Guy Drut – hurdles champion '76 – condemning Paris preparations as being woefully out of date, stirred many minds. Drut's forthright views triggered widespread alarm: provoking momentum towards a re-negotiation of the Games' contracts for both Paris and Milan's Winter Games of 2026, the latter uncomfortably reviving memories of Turin '06, when much of Italy was barely aware of the event's existence. Paris has been conscious of inevitable necessary financial reductions – even prior to Covid – with only four years to go.
Meanwhile, hovering on the horizon beyond Covid are global ramifications. Were Donald Trump re-elected in November, what impact might his rift with China – over health and trade – have upon suspiciously China-sympathetic World Health Organisation? Could WHO strategically propose a China-related embargo on U.S. travel to Beijing's Winter Games six months following Tokyo's postponement? And will there be airlines compliant with traffic movement to Tokyo? An IOC marketing guru observes: "looking at the practicality of continuing investment in postponed Games in Tokyo and then Beijing, the IOC should be careful with commitment of its seed corn (insurance and capital reserves)."
So, how will Bach dispense the promised $650 million supplementary benefit to harassed Tokyo? How will he attempt to lead the IOC membership toward radical revision of future Games – those already scheduled or yet to be assigned – or prune IOC membership? It is an overwhelming prospective itinerary for this guardian of Olympic ethics. Richard Pound, most senior IOC Member, Montreal lawyer and so long a prominent intellect in the Olympic arena, saliently predicts: "The Olympic Movement now relies on the remarkable work ethic of Thomas Bach. I know of no-one who could handle this the way he does. We are lucky to have him" – a generous tribute when remembering the two were not always tuned on the same administrative wavelength.
Comments are welcome here or direct to David Miller here.