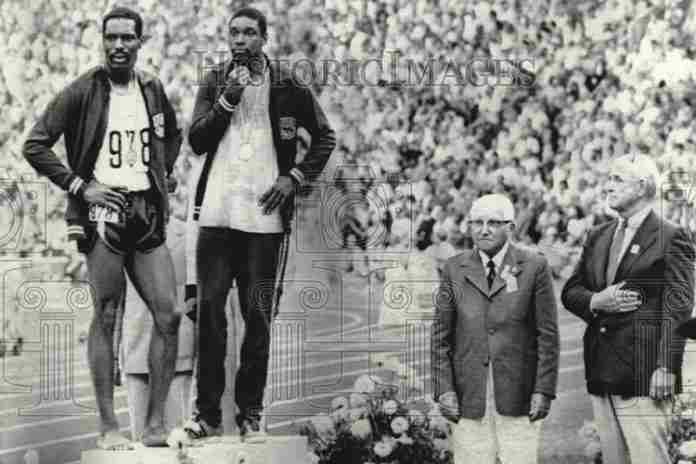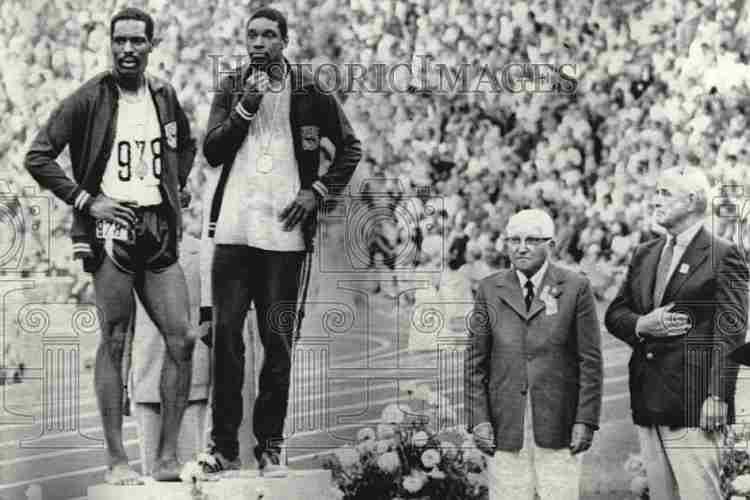 It's hard enough to be an Olympic athlete, especially from hyper-competitive teams like the United States, China, Germany, Great Britain, Japan and elsewhere.
It got harder with the outbreak of the coronavirus in 2020, moving the Tokyo Games to 2021 and wiping out most – if not all – of the worldwide 2020 international sports calendar.
Now, in the U.S., even the chaos of the coronavirus has been pushed aside by widespread protests and violence over the arrest of George Floyd for allegedly using counterfeit money that led to his death through the actions of a (now former) Minneapolis police officer, now charged with third-degree murder.
If we look past the looting and violence which accompanied the protests in many large U.S. cities – and which have been renounced by many protesters seeking societal changes rather than anarchy – the question of jobs and wages and opportunity come up again and again.
And for most Olympic athletes, that's as much of a problem as for everyone else. And it's getting worse.
An explosive story posted by the cycling site VeloNews on 27 May carried a headline of "The Outer Line: Lance Armstrong says it's 'time for riders to seize power'"
Author Steve Maxwell quoted an Armstrong post on Instagram from 6 April that included:
"To all you cyclists sitting at home, not sure about your paycheck – now is the opportunity to reset the scales, to get a seat at the table, to take the power back. You are the actors in this play, and remember – without the actors, there is no play."
This seems like the cry in a lot of other sports. But in cycling, the issue is particularly vexing, since riders actually have collective bargaining through a union: the Cyclistes Professionnels Assoces (Professional Cyclists Association or "CPA"). Under the 1 September 2019 agreement signed between the CPA and the AIGCP (Association Internationale des Groupes Cyclistes Professionnels – the professional cycling teams) for men's road cycling:
● Minimum salaries are established; for veteran, contracted riders on the UCI World Tour, the minimum is €40,045 ($44,470 U.S.) in 2020, and €65,673 ($72,930 U.S.) for riders who are independent contractors and not team employees;
● Health, disability and life insurance for employee riders (the higher pay for independent contractors cover this aspect), with a minimum of 35 vacation days per year for all riders;
● Pension insurance, depending on the retirement system (if any) in the country of each rider.
Athletes in track & field and more recently in swimming might think this sounds great, but let's also remember that the UCI World Tour was scheduled for 36 races in 2020, including the three Grand Tours (three weeks each) and 10 other stage races of 5-7 days each. Not all riders races in every one (many overlap), but this is a far busier schedule than ever seen for swimmers and for almost all track & field athletes.
The riders want more of the pie, but as Armstrong noted, there are real problems:
"Think it through. What happens if a group of riders started to try to pull together a work stoppage, or a real union? Their teams would get a call from the UCI or the ASO [which owns the Tour de France and other races]. 'By the way, shut down these riders or you guys aren't coming to the Tour.' Then layer in a couple of big sponsors who only invested the team to get to the Tour. And remember – there is always another talented son of a Spanish beet farmer out there, ready to race for almost nothing. It's no wonder that attempts to unify the athletes in the sport have always failed. The powers that be don't want to see it happen. ASO is happy where it is right now; they don't want to acknowledge that a rising tide could lift all ships."
Armstrong thinks that the current panic in the sport, with races postponed or canceled and money from sponsors dwindling in response, might be the time to create a new equilibrium. He said in a 2018 interview in VeloNews:
"If the riders had more skin in the game, it could really work to change their collective behavior. If the riders got a share of the revenues or profits of the sport – if they felt like they were business partners and they shared in the financial upsides or downsides of the sport, they would probably behave themselves better. The peloton would police itself better."
Attempts like this have failed miserably in track & field, and swimming is in the midst of an experiment funded from the outside with the International Swimming League, which showed a large loss in its first year in 2019.
Athletes in basketball, soccer, golf and tennis generally make enough money that these aren't the top issues they are chasing, but in most other Olympic-program sports, it's a real issue. Even tennis is not immune; consider what Noah Rubin (USA) recently told FrontOfficeSports.com about the origin of his "Behind the Racquet" podcast:
"I had to have fans relate to players on a deeper level. I needed to bring this new excitement to the world of tennis because tennis was and is dying out right now. We're losing that grab from the next generation, and I think that's a lot due to the fact that we just aren't connecting, and we do not understand what's really happening. It's tough to admit, and it's a sport I've dedicated my life to, but I just needed to do something to help everybody involved." (emphasis added)
Tennis dying? What does that say for so many other, much smaller sports?
Now place these employment and financial pressures that plague so many athletes in the Olympic sports – especially in the U.S., where there is no government sports ministry that doles out annual stipends to potential medal winners – and add to it the pressure to participate in social action, especially for African-American athletes.
The International Olympic Committee's Athletes' Commission issued "Rule 50 Guidelines" last year that included:
"Where are protests and demonstrations not permitted during the Olympic Games?
" • At all Olympic venues, including:
" o On the field of play
" o In the Olympic Village
" o During Olympic medal ceremonies
" o During the Opening, Closing and other official Ceremonies"
That speaks specifically to the famous raised-fist protest of Tommie Smith and John Carlos after the men's 200 m at the 1968 Mexico City Games and the casual stance of Vince Matthews and Wayne Collett after the men's 400 m at the Munich Games in 1972. American Gwen Berry resurrected the raised-fist stance on the victory stand after her win in the 2019 Pan American Games women's hammer. American fencing gold medalist Race Imboden took a knee during his Team Foil victory ceremony at the Pan Am Games.
The protest restrictions issue has already been raised by gifted author and three-time Olympic gold medalist Tianna Bartoletta in her 30 May commentary. And showing wisdom well beyond his 22 years, World 200 m Champion Noah Lyles posted a two-panel tweet on Sunday morning that encapsulates the challenge he and so many other athletes – of all races – face in the coming 14 months before Tokyo, and what he plans to do about it:
"I FEEL IT MY JOB TO SAY SOMETHING
"I want to post something about what going on with the protesting but [I don't know] how to go about it.
"There is so much I want to say but it's hard because of all the positions I am in. But at a certain point you just have to say forget it because people need to see they have support.
"It hurts my heart because as an athlete I love running for my country. But as a Human being it is disheartening to know that my people are being killed while I go out and win medals for them to try and make the US look good.
"I Love to see people coming together and protesting for those who can't. It gives me Hope that change will happen. It hurts me to see that there are so many people trying to undermine something that's supposed to be peaceful and make it violent. They are trying to prove people that we as Black people are violent by nature. When all we are asking for is to NOT BE KILLED!!!!
"Recently I have started looking for nonprofit organizations to donate money to that help push the agenda of Black Lives Matter. I was taught early that you have to play the game to win. God has blessed me with funds to donate I know nothing gets done in this country without money. We need to help these non profits because when they finally ask us what we want we have people to represent us. Lawyers that will fight on the ideas we believe in. Above all else we can Register to VOTE. Change starts at the lower levels. We can put he right people in power instead of the people who have no problem Killing us.
"Please be SAFE and be SMART in these harsh times. God Bless"
It's not easy to make an Olympic team in any sport. And today, it doesn't get any easier once you make an Olympic team, either.
Rich Perelman
Editor
You can receive our exclusive TSX Report by e-mail by clicking here. You can also refer a friend by clicking here.